Ireland is a hugely popular tourist destination full of great attractions to see. However, many underrated tourist attractions in Ireland often get overlooked.
While everyone is familiar with the Guinness Storehouse, Cliffs of Moher, and the Giants Causeway, many underrated tourist attractions in Ireland are just as good but sadly get overlooked.
In this article, we list what we believe to be the top ten underrated tourist attractions in Ireland that are just waiting to be explored, experienced, and enjoyed.
10. Benbulbin, Co. Sligo – an incredible natural attraction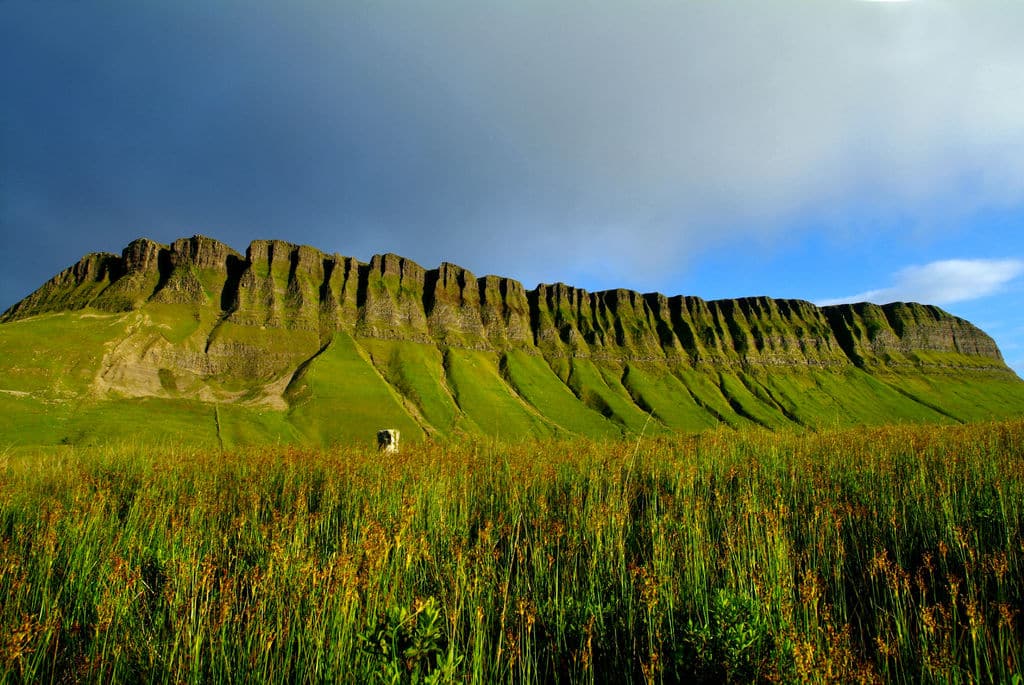 The Benbulbin Mountain is an incredibly unique natural attraction that is unlike any other landmark in Ireland in appearance. Many people have even said it bears a striking resemblance to the Table Mountain in South Africa.
Address: Benbulbin, Cloyragh, Co. Sligo, Ireland
9. Ireland's last Leprechaun Whisperer, Co. Louth – speak with the little people
There is a man in County Louth who is believed to have the ability to talk with leprechauns and has become known as Ireland's last living Leprechaun Whisperer.
Kevin will bring you on a tour around Carlingford Lough showing you the Leprechaun Cavern where, if you're lucky, you may even encounter one of Ireland's most magical creatures.
Address: 1A Ghan Rd, Liberties of Carlingford, Carlingford, Co. Louth, Ireland
8. The Guinness Lake, Co. Wicklow – a lake of Guinness
In the Wicklow Mountains you will find a lake called Lough Tay, which has to be seen to be believed. The lake has inky black waters that are kissed by golden sands.
These two things combined make the lake appear to look like Ireland's most famous drink, Guinness. It's worth a visit just to get a picture with a Guinness lake.
Address: Ballinastoe, Co. Wicklow, Ireland
7. The Coral Strand, Co. Galway – a beach like no othe
The Coral Strand in County Galway is a beach like no other. Upon walking on it, you may notice that the sand feels odd. That would be because it's not actually sand, it's crushed coralline algae.
A beach such as this is incredibly rare and is a site of great importance for conservation efforts; it also makes for a great spot to relax and take in the surrounding beauty.
Address: Coral Strand, Co. Galway, Ireland
6. Dunmore Cave, Co. Kilkenny – a cave steeped in history
While the Aillwee Cave is considered to be Ireland's premier cave, Dunmore Cave has a lot going for it too as it boasts a rich history and is an archaeological marvel.
There is a quarter of a mile of passages to explore in the limestone show cave, and you will also find out about the cave's dark history as a Viking massacre occurred there in the year 928 AD.
Address: Castlecomer Rd, Inchabride, Kilkenny, Ireland
5. Brigit's Celtic Garden, Co. Galway – marvel at the beauty of a Celtic Garden
Brigit's Celtic Garden is an eleven-acre garden that perfectly demonstrates and showcases the beauty of Celtic heritage.
A day trip here is a recommended family activity as, besides the stunning gardens, there is also a fairy fort, various nature trails, and the largest calendar sundial in Ireland.
You can also visit the thatched roundhouses as well as a crannog to explore and enjoy.
Address: Pollagh, Rosscahill, Co. Galway, Ireland
4. Inis Oirr, Co. Galway – a hidden charm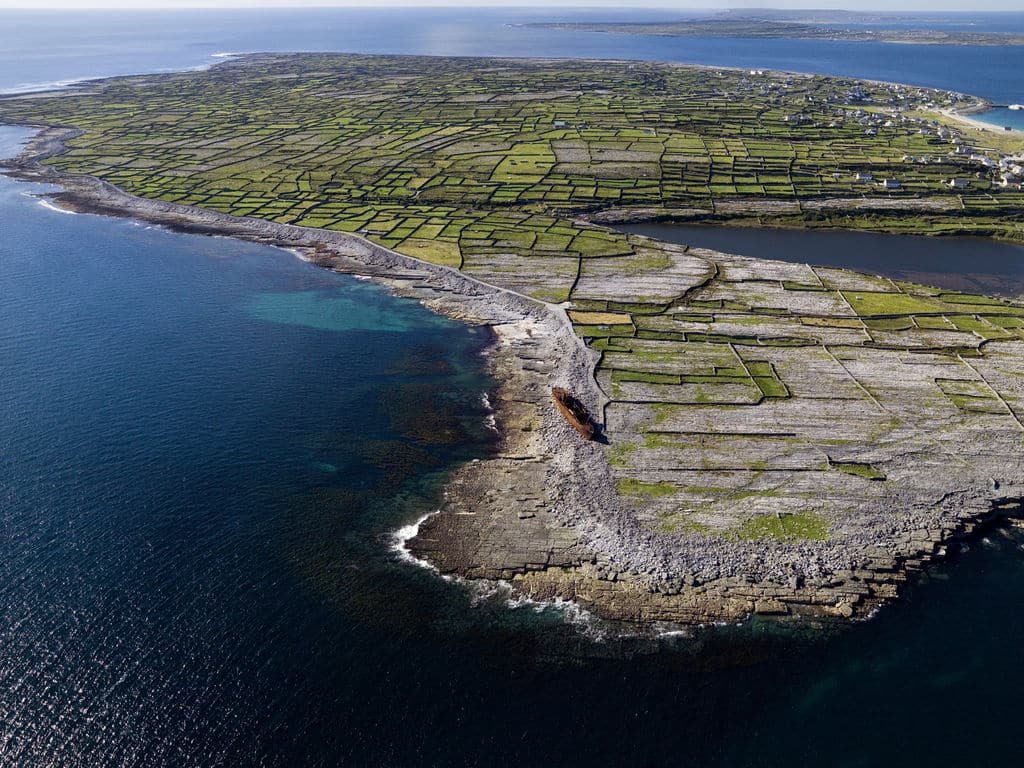 While the Aran Islands are a top-rated tourist attraction, Inis Oirr (the smallest of the Aran Islands) tends to be the most overlooked of the three.
Inis Oirr has a small population and is one of the only areas in Ireland where everyone still speaks Gaelic regularly. It also has a charming landscape to explore.
Address: Inisheer, Co. Galway, Ireland
3. Kerry International Dark-Sky Reserve – gaze into the night sky
If you are an astronomy buff or an avid stargazer, then you will be in for a treat at the Kerry International Dark-Sky Reserve.
Visitors are in awe as they marvel at the wonders of the night sky away from the effects of urban light pollution. 
At the Kerry International Dark-Sky Reserve, you will be able to bask in the glory of the Andromeda Galaxy and the Milky Way with just the naked eye.
Address: Cools, Ballinskelligs, Co. Kerry, V23 KX74, Ireland
2. Lough Hyne, West Cork – Ireland's only seawater lake
Lough Hyne is unique as it is Ireland's only seawater lake that offers adventurers the opportunity to enjoy a wide variety of sea kayaking pursuits.
Lough Hyne in County Cork was designated as Europe's first Marine Nature Reserve in 1981 and remains today as one of the most important marine habitats in Europe.
Address: Lough Hyne, Co. Cork, Ireland
1. Great Western Greenway, Co. Mayo – a scenic cycling route
In first place on our list of the top ten underrated tourist attractions in Ireland is the Great Western Greenway.
While the greenway in Waterford is perhaps the best-known cycling route, the Great Western Greenway is also worthy of consideration as it is a 42-kilometre scenic cycling route, which brings you from mainland Mayo to Achill Island.
This picturesque cycling route is suitable for all ages and makes for a great family activity.
Address: Great Western Greenway, Co. Mayo, Ireland
That concludes our article of the top ten underrated tourist attractions in Ireland. Have you already been to any of them?