From national parks to natural wonders, here are our top 10 things to see along the west coast of Ireland.
Ireland is a rugged island that is rich in dramatic scenery, ancient history, and sights of culture and heritage. Known for its love for Guinness, traditional music, and friendly locals, it is a fine place to explore in depth.
With so much to see and do, even a lengthy trip to the Emerald Isle can be just not enough time.
Whether you're after adventure or want to relish in the majesty of the Irish countryside, be it scenery or a social scene, here are the top 10 things to see along the west coast of Ireland.
Our top tips before visiting the west coast of Ireland
Ireland's weather can vary by the day, so pack for unpredictable weather.
The west coast is picture-perfect, so bring a good camera.
Explore the Wild Atlantic Way by car. Read our guide to renting a car in Ireland.
You're right on the Atlantic Coast, so try the seafood.
The west coast offers plenty of great coastal walks, so pack comfortable shoes and clothes for walking.
10. Bundoran, Co. Donegal – for epic surfing
One major place not to be missed on the west coast of Ireland is Bundoran in County Donegal. This seaside township is favoured by longhaired, barefooted surfers who come from all over the world to catch a wave.
Local surfers are ever-present too, and with a laid-back but vibrant social scene, Bundoran makes for a great stop along the west coast of Ireland.
MUST READ: Our top tips for surfing in Ireland.
Location: Drumacrin, Co. Donegal, Ireland
9. Cliffs of Moher, Co. Clare – for a postcard-worthy natural wonder
Indeed, the Cliffs of Moher may be seen as a bit of a "tourist trap," but they are also absolutely stunning and well worth a visit if you're travelling along the west coast of Ireland.
The dramatic 14-kilometre (8.6 miles) stretch of cliffs tower 509 feet (155 metres) above the wild Atlantic Ocean, and the setting provides the most enchanting view for a sunset.
READ MORE: Our guide to the Cliffs of Moher cliff walk.
Address: Lislorkan North, Liscannor, Co. Clare
8. Mizen Head, Co. Cork – for Ireland's most southwesterly point
This epic attraction is located in County Cork, and it is definitely one of the top things to see along the west coast of Ireland.
Mizen Head is the most southwesterly point on the island, and its dramatic coastal cliffs are only enhanced by a manmade footbridge that towers over wild seas.
Location: County Cork, Ireland
7. Burren National Park, Co. Clare – for unique and stunning countryside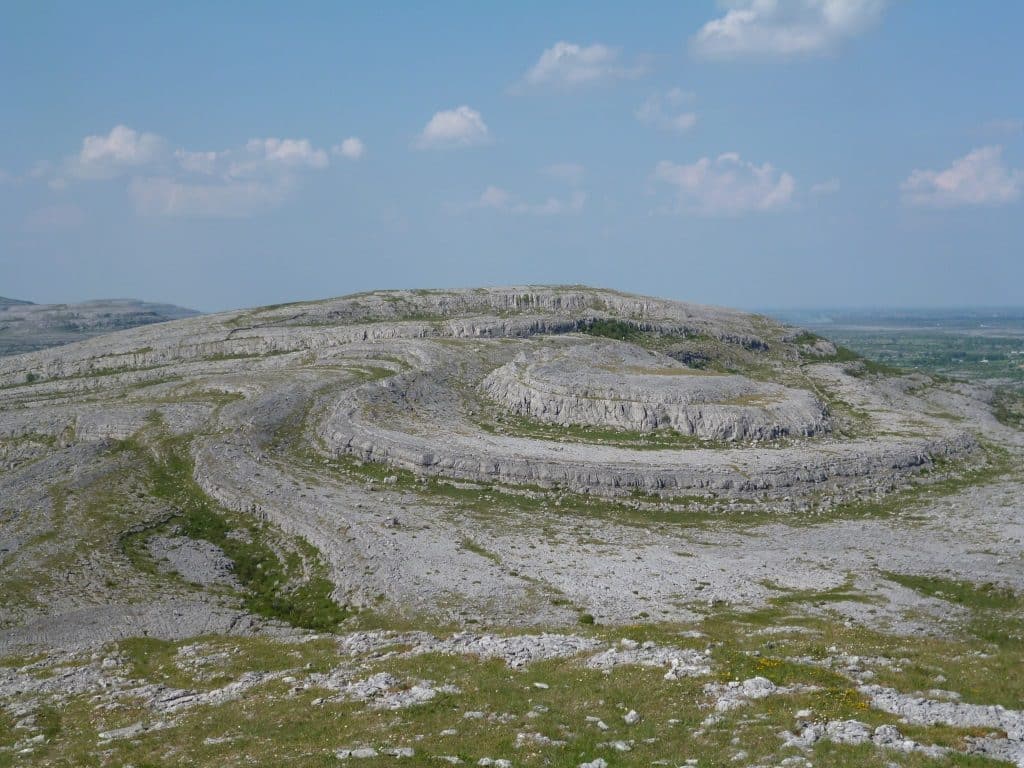 Close to the Cliffs of Moher (see #9) is the Burren National Park in County Clare. This stunning stretch of wild Irish countryside offers an alternative to the aesthetic one would expect.
The curious landscape is dominated by rocks, unusual formations, and dramatic cliffs, which allow for some fascinating walks and hikes.
LEARN MORE: The Ireland Before You Die guide to Ireland's national parks.
Address: 2 Church St, Knockaunroe, Corofin, Co. Clare, V95 T9V6
6. Glenveagh National Park, Co. Donegal – for awe-inspiring scenery
Glenveagh National Park is a sprawling Eden and the second largest national park in Ireland, after the Wicklow Mountains.
Offering endless opportunities for awe-inspiring scenery and adventure, this is a must-see on any journey along Ireland's ancient west coast and one of the best things to do in Letterkenny.
Address: Church Hill, Letterkenny, Co. Donegal
5. Benbulbin, Co. Sligo – for hill walkers and adventurers
One of the top things to do in Sligo, when travelling the west coast of Ireland is Benbulbin. This curious mountain is most memorable for its sheer drop façade that offers a canvas for the setting sun each evening.
Hill walkers and adventurers will be in their element along the paths of this ancient mountain. And, it is known to be a top spot for supernatural activity in the region!
Location: Cloyragh, Co. Sligo, Ireland
4. Dingle, Co. Kerry – for a picturesque seaside town
If you're looking to be swept away in the character and charm of an authentic Irish countryside town, Dingle is the answer.
The remote seaside town is located in County Kerry and offers some of the most charming local pubs, seafood restaurants, and striking scenic drives in all of Ireland. No matter your style, there are tonnes of things to do in Dingle.
Location: Co. Kerry, Ireland
3. Achill Island, Co. Mayo – for untouched beauty
Achill Island in County Mayo is another top attraction on the west coast of Ireland. This island is connected to the mainland by a bridge for ease of access, and the landmass is home to some superb scenery and sights.
Check out Keel Beach if you want to be blown away by the raw and untouched beauty of Ireland's dynamic west coast.
Location: Co. Mayo, Ireland
2. Aran Islands, Co. Galway – for a step back into ancient Ireland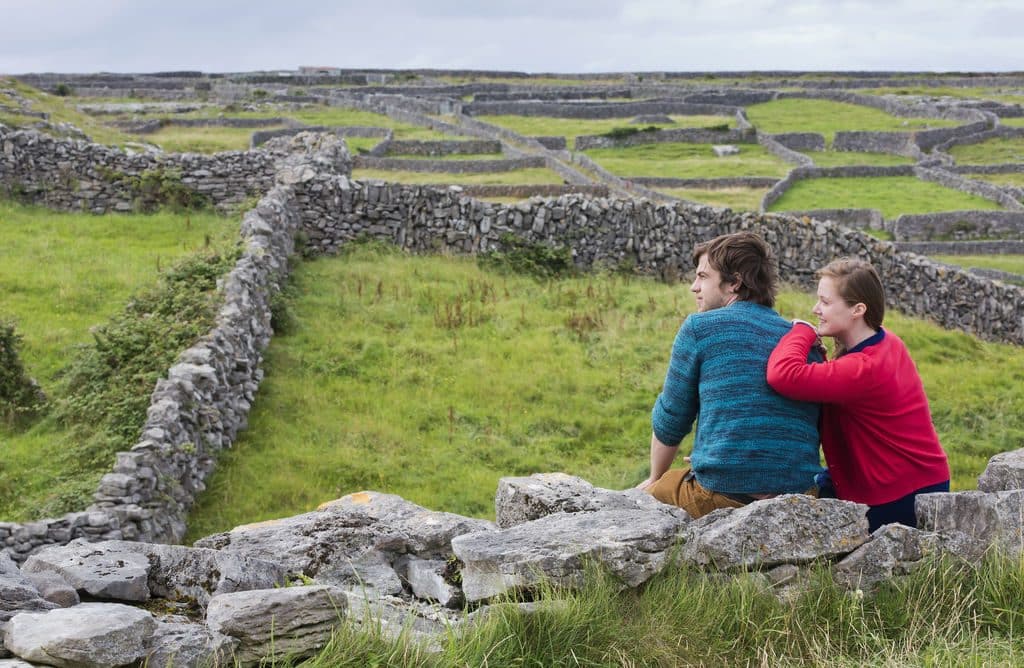 Steal some time to get away from the mainland and make the voyage to the Aran Islands. Inishmore, Inisheer, and Inishmaan make up the Aran Islands and can be accessed by ferry or aeroplane from the mainland.
Step back into ancient Ireland on these remote and untouched islands. Residents live a slower-paced life here, and the Irish language still rules as the mother tongue.
1. Killarney National Park, Co. Kerry – for an enchanting experience
Pure bliss can be found by means of visiting Killarney National Park. This enchanting experience will leave you besotted, no doubt, and top attractions include Ross Castle and Muckross Castle.
Location: Co. Kerry
Your questions answered about things to see along the west coast of Ireland
If you still have burning questions about the West Coast, don't worry! In this section, we answer some of our readers' most frequently asked questions and popular questions that have been asked online about the beautiful Wild Atlantic Way.
What is the most beautiful place in the west coast Ireland?
The Cliffs of Moher and the Dingle Peninsula are among the most beautiful places in the west coast of Ireland.
What is the best way to tour the west coast of Ireland?
The best way to tour Ireland's west coast is by car as you can travel at your own pace and stop when you want.
How long does it take to drive the west coast of Ireland?
We recommend a seven day trip. Check out our itinerary for seven days along the Wild Atlantic Way.