From medieval ruins to museums, here are 10 amazing things to see along the south coast of Ireland in your lifetime.
The south coast of Ireland is a hive of activity. From stunning sights of natural wonder to places of interest for history and heritage buffs, there are tonnes of things to see and do.
Whether you're looking for a remote slice of paradise or want to make memories with adrenaline and adventure, this part of Ireland is the place to be.
If you're planning a trip in the near future, make sure to check out these top 10 things to see along the south coast of Ireland.
10. Irish National Heritage Park, Co. Wexford – for a fascinating outdoor museum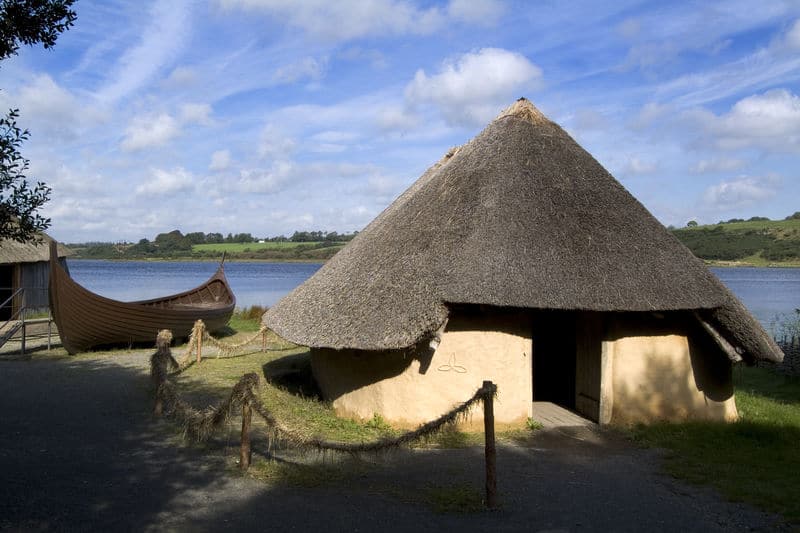 This outdoor museum is one of the finest things to see along the south coast of Ireland. Tracing Ireland's history from its humble beginnings with first settlers, up to the Norman invasion in the 12th century, this place is perfect for history buffs.
Address: Ferrycarrig, Co. Wexford
9. Tintern Abbey, Co. Wexford – for epic medieval ruins
For those of you driving through the southern part of Wexford, a great stop-off is Tintern Abbey and the nearby Colclough Walled Garden.
Tintern Abbey is a 13th-century abbey that offers a fantastic backdrop for an authentic Irish photo-op.
Also nearby is the stunning Hook Lighthouse (see #6), which is worthy of a look when in the locale.
Address: Saltmills, New Ross, Co. Wexford
8. Michael Collins House, Co. Cork – for a slice of Irish history
The revolutionary Irish freedom fighter Michael Collins was born and bred in County Cork, and the Michael Collins House is among the greatest things to see along the south coast of Ireland.
This interactive museum is also a great stop-off for those who are interested in learning a little more about Irish politics and its fight for freedom from under British rule.
Address: 7 Emmet Square, Maulnaskehy, Clonakilty, Co. Cork
7. House of Waterford Crystal, Co. Waterford – for a world-renowned crystal factory
This tourist attraction is probably one of the most popular on the entire south coast of Ireland. The centre is home to the world-renowned crystal factory, as well as acting as a major attraction.
Tours and a retail store welcome guests from all over the world, and the centre offers a peek behind the curtain of one of the most prestigious crystal factories on the globe.
Address: 28 The Mall, Waterford
6. Hook Lighthouse, Co. Wexford – for a stunning waterside setting
This stunning lighthouse claims to be the oldest operational lighthouse in the entire world, and its striking setting on the water's edge makes it a truly postcard-worthy place to see.
Address: Churchtown, Hook Head, Co. Wexford
5. Spike Island, Co. Cork – for a unique island destination
Tours to Spike Island can be organized via ferry from the Cork mainland in Cobh. This island has had a varied history, making it an interesting and educational place to spend the day.
It was first known to be a 6th-century monastery before becoming a 24-acre impenetrable fortress. Later, it became home to dangerous criminals as the largest convict depot in the world, before turning into the location of island homes.
4. Dunmore Adventure, Co. Waterford – for thrill seekers
If you're looking for a little adventure on your trip along the south coast of Ireland, look no further than Dunmore Adventures in County Waterford.
From kayaking and rock climbing to team activities and adrenaline courses, this is bound to keep the kids (little and big) happy!
Address: The Harbour, Dunmore East, Co. Waterford
3. Blackrock Castle Observatory, Co. Cork – for stargazers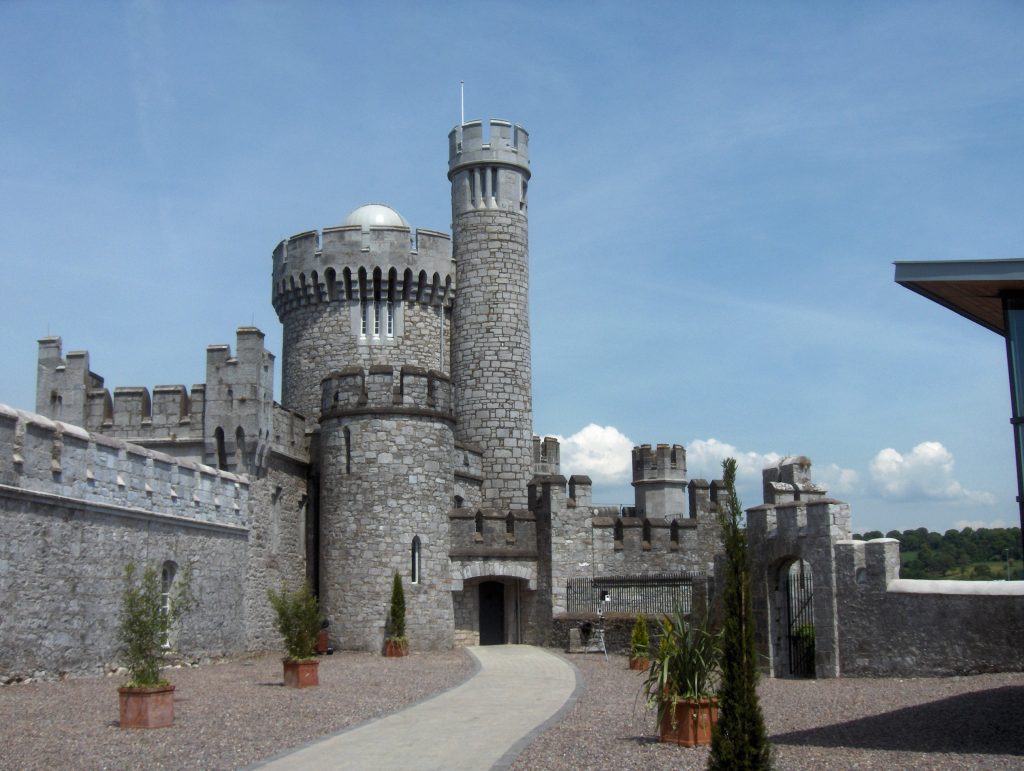 Whether you're in the mood for romance, want to learn a little about our amazing universe, or simply want to stargaze, check out the Blackrock Castle Observatory in County Cork.
This ancient fortress is an interactive exhibition centre that focuses predominantly on the wonders of the cosmos and the science of the sky.
Address: Castle Rd, Blackrock, Cork
2. Medieval Museum, Co. Waterford – for fun, costumed reenactments
This super experiential museum is certain to be like something you've never seen before. The Medieval Museum in County Waterford is extremely interactive so expect costumed reenactments and tonnes of impressive sets.
Address: Cathedral Square, Waterford
1. Fota Wildlife, Co. Cork – for an amazing wildlife conservation park
This independently funded wildlife conservation park is located in Cobh, County Cork.
With an emphasis on wildlife conservation, habitats sprawl over 100-acres and offer an up-close approach to exotic species seldom seen in other animal parks.
Having first opened in 1983, Fota Wildlife has gone on to become one of the country's leading animal attractions, as well being the top thing to do on the South coast of Ireland.
Address: Fota, Carrigtohill, Co. Cork