From museums to natural wonders, here are our top 10 things to see along the east coast of Ireland.
Although Ireland is a small country, the island is brimming with things to do. With a rich cultural heritage, historical sites, and places of interest, the Emerald Isle can cater to every type of traveller.
Whether you are after adventure, enjoy experiential activities, prefer seeing nature in full bloom, or are a history buff, Ireland has it all.
With so many sights to see, a trip to or around the Emerald Isle can be a tad overwhelming. We here at Ireland Before You Die have whittled it down to offer you insight as to the key must-see attractions!
Here are the top 10 things to see along the east coast of Ireland.
10. Irish National Heritage Park, Co. Wexford – for a look at Ireland's ancient past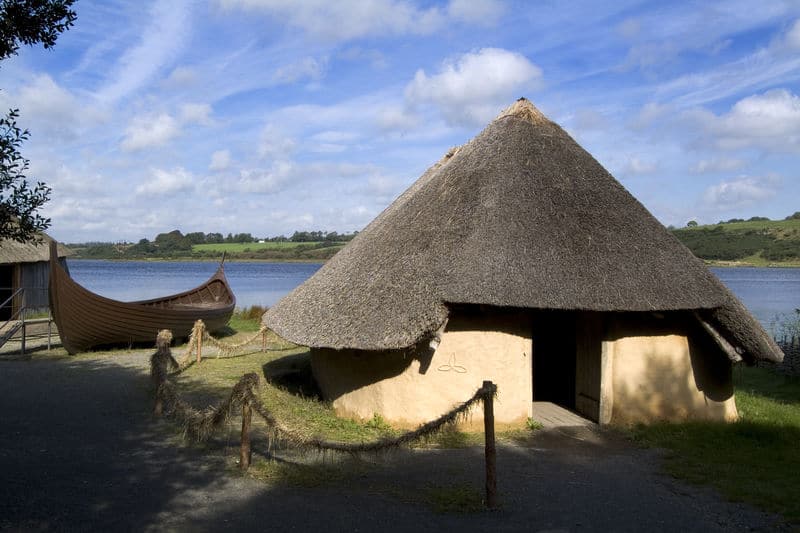 This open-air museum is located in County Wexford and offers insight into Ireland's ancient past. This world-class experience traces the island's lineage, beginning with the first settlers, right up to the Norman invasion in the 12th century.
Address: Ferrycarrig, Co. Wexford
9. Powerscourt House & Gardens, Co. Wicklow – for a majestic country estate
If you're looking for a dreamy place to spend a sunny day on the east coast of Ireland, look no further than Powerscourt House & Gardens in County Wicklow.
This country estate is home to a majestic manor, manicured lawns, and fields blanketed by wildflowers.
Wander ancient forest paths and enjoy nature in full bloom; bring a picnic and take a trip over to the Powerscourt Waterfall, which towers at over 398 feet (121 metres).
Address: Powerscourt Demesne, Enniskerry, Co. Wicklow
8. Trinity College, Co. Dublin – for striking architecture at Ireland's top university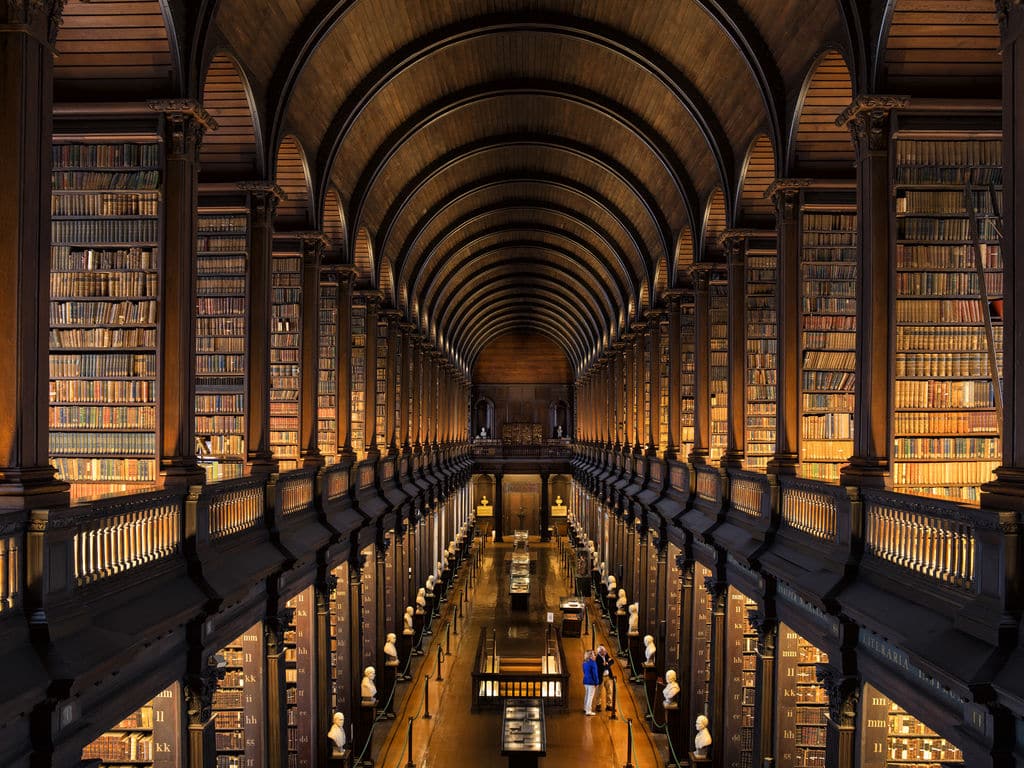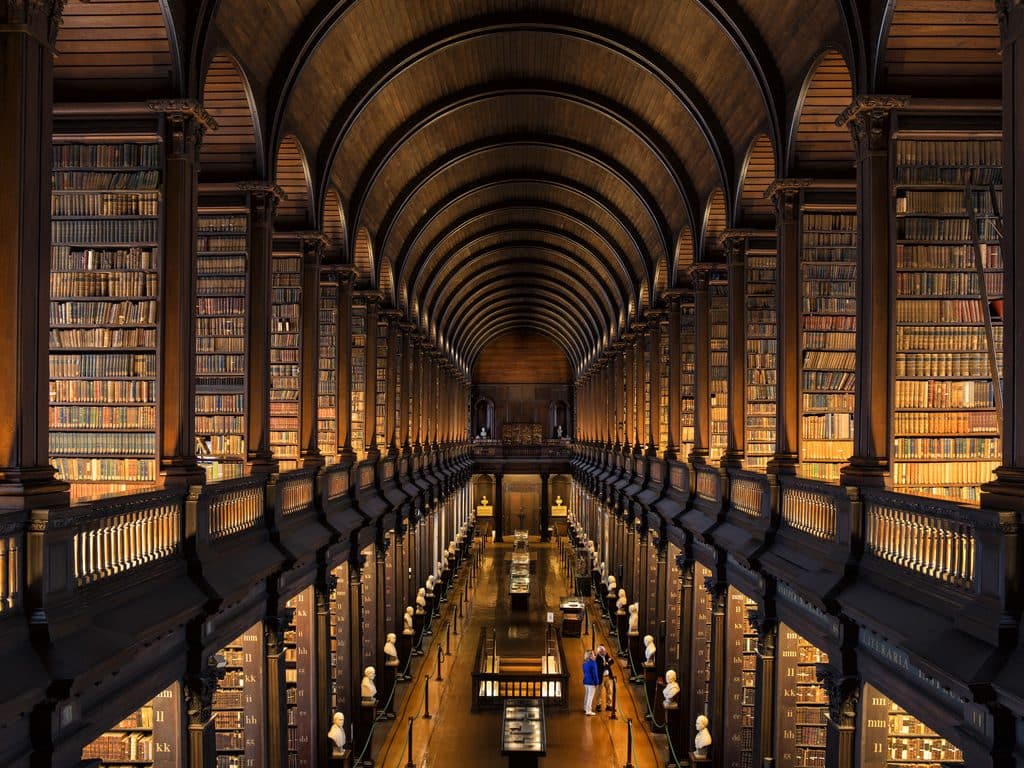 If you're impressed by neo-classical architecture, this one is for you! Trinity College is Ireland's preeminent university, and accredited alumni include Oscar Wilde and Samuel Beckett.
Its grounds offer stately charm, and Trinity is also home to tonnes of other attractions. Top things to see include the Samuel Beckett Theatre and the Long Room, one of the most beautiful libraries in Ireland. Trinity is also home to an 800 AD Christian gospel named the Book of Kells.
Address: College Green, Dublin 2
7. Newgrange, Co. Meath – for a prehistoric wonder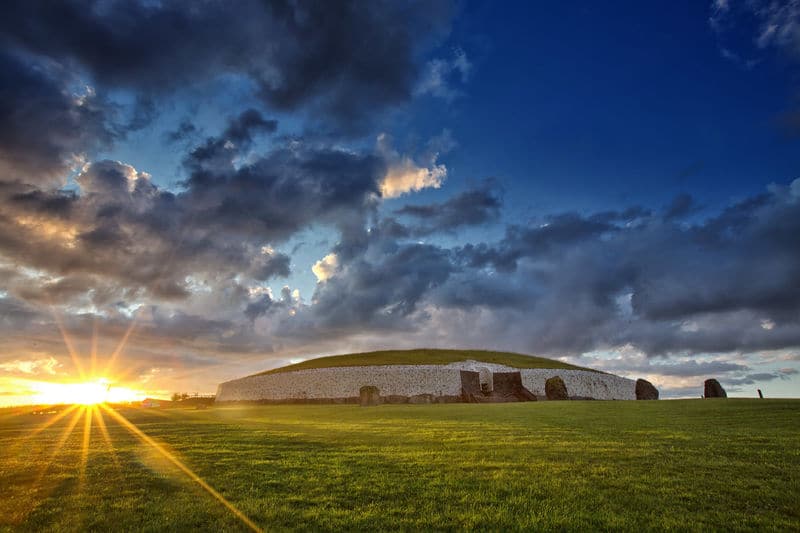 If you are looking to be blown away, Newgrange is the place for you. This prehistoric burial site is older than the pyramids of Egypt or Britain's Stonehenge.
Dating back to the Neolithic period—around 3200 BC—Newgrange is proof of the expertise of craftsmanship of the ancient Irish settlers.
Address: Newgrange, Donore, Co. Meath
6. Guinness Storehouse, Co. Dublin – for Ireland's most iconic brewery
No trip along the east coast of Ireland would be complete without stopping in St. James' Gate brewery where Guinness—the nation's iconic drink—was born.
The Guinness Storehouse is an experiential museum where visitors can learn about its heritage and history while also learning how to pull a pint themselves!
Address: St James's Gate, Dublin 8
5. Hook Lighthouse, Co. Wexford – for a stunning waterside setting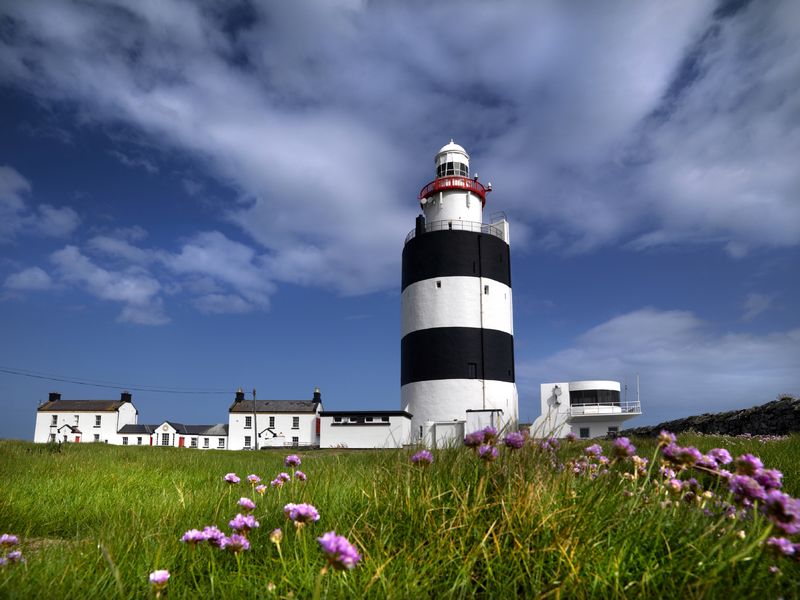 One of the top things to see along the east coast of Ireland is this stunning lighthouse located in County Wexford. First constructed in 1172, Hook Lighthouse is one of the world's oldest lighthouses.
In fact, according to its website, it is the "oldest operational lighthouse in the world." Daily tours offer insight into the 800-year-old beauty!
Address: Churchtown, Hook Head, Co. Wexford
4. Titanic Belfast, Co. Antrim – for a state-of-the-art museum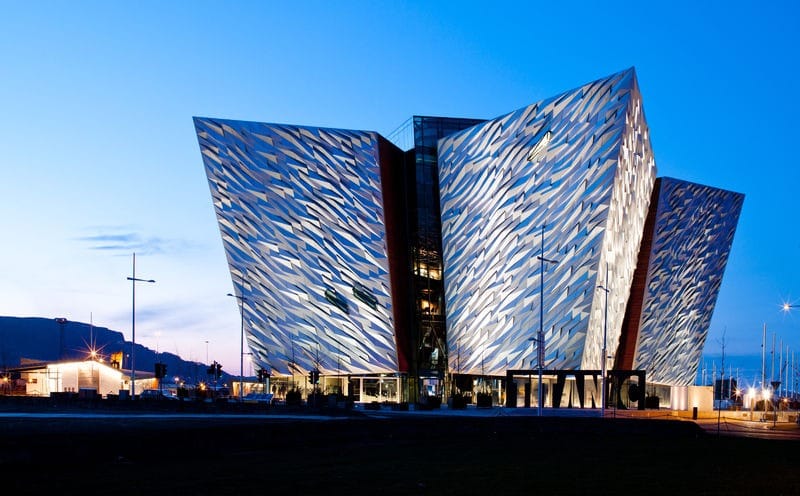 Another amazing thing to do on the east coast of Ireland is the Titanic Belfast. This experiential, interactive exhibit is considered one of the world-leading attractions and must not be missed!
Expect to be immersed in this state-of-the-art museum which lives in the docks which once built the "unsinkable ship," a colloquial term for the RMS Titanic, which sank during its maiden voyage crossing the Atlantic Ocean in 1912.
Address: 1 Olympic Way, Queen's Road BT3 9EP, United Kingdom
3. Glendalough, Co. Wicklow – for beauty and heritage
Beauty and heritage are intertwined at Glendalough in County Wicklow. Not only is this one of the most stunning settings you will see on the East coast of Ireland but the site is also home to a 6th century Early Medieval monastic settlement.
Pack a picnic and don your walking shoes; this is the ideal place to adventure on a sunny day in Ireland.
2. Mourne Mountains, Co. Down – for adventure
For those of you looking to be surrounded by the raw beauty of Northern Ireland, the Mourne Mountains is just the ticket.
This wild and weathered mountain range sits just beyond the border of the Republic of Ireland and offers endless opportunity for adventure. You can thank us later!
1. Tollymore Forest Park, Co. Antrim – for a magical forest
Nature lovers will rejoice when they experience this epic attraction. Located near Newcastle in County Down, Tollymore Forest Park is an enchanting area with all kinds of magical trails to explore.
From the picturesque Foley's Bridge to stepping stones across the Shimna River, this stunning forest park is not to be missed on the east coast of the Emerald Isle. Fun fact: This park was also a filming location for the popular TV series Game of Thrones.
Address: Bryansford Rd, Newcastle, Co. Down BT33 0PR