The Aran Islands are a group of islands located off the coast of Galway on the West coast of Ireland. Sitting in the wild Atlantic Ocean, these three islands are primitive and mystic—true beacons of Irish culture and a doorway to Ireland's ancient past.
Divided from the mainland by approximately 44 kilometres (27 miles), the Aran Islands have been left to remain true to tradition, and residents still speak Irish as the first language (although most people speak fluent English too).
Consisting of Inis Mór (the largest island), Inis Meain (the most ancient), and Inis Oírr/Inisheer (the smallest), the Aran Islands can be accessed from the mainland via ferry.
If you're keen to add the islands to your bucket list, here are the top 10 things to do and see on the Aran Islands.
10. Dún Eochla – an overlooked ancient site
This is one of the most popular ancient sites on the Aran Islands. Located at the highest point of Inis Mór, Dún Eochla is a stone fort that was built between 550 and 800 A.D. and remains perfectly preserved today.
From the site, you can see the Cliffs of Moher on the mainland (on a clear day) as well as a 360-degree view of the island.
Address: Oghil, Aran Islands, Co. Galway
9. Plassey Shipwreck – a slice of modern history
Located on Inis Oírr, Plassey Shipwreck has become, over generations, an emblem of the island. The ship washed up in 1960 and sits on a picturesque beach, perfect for a picnic on a sunny day.
Address: Inisheer, Co. Galway
8. Na Seacht dTeampaill (The Seven Churches) – the ancient churches
Located on the largest Aran Island, Inis Mór, Na Seacht dTeampaill is the site of—contrary to its name—two ancient medieval churches. This site is a true relic on the prehistoric island and is best paired with a scenic bike ride.
Address: Sruthán, Onaght, Aran Islands, Co. Galway
7. Poll na bPéist (The Wormhole) – the natural wonder
A popular destination for tourists, this tidal pool, colloquially known as the Wormhole, is accessed via a cliff walk that leads on from Dún Aonghasa (see #6).
The Wormhole is an extraordinary natural wonder that has caused rock, over time, to form a precision-cut rectangular tidal pool. This hidden gem is a favourite of locals and tourists in the know. You can thank us later.
Address: Kilmurvy, Co. Galway
6. Dún Aonghasa – the celebrated stone fort
Dún Aonghasa is arguably the most celebrated stone fort on all of the Aran Islands. Located on Inis Mór, this remarkable man-made wonder stands on the side of an ocean cliff-face that drops 328 feet (100 metres) to the crashing sea below.
First constructed around 1100 B.C., this unforgettable site will offer a door to Ireland's ancient past.
Address: Kilmurvy, Co. Galway
5. Kilmurvey Beach – for beach vibes
Next on our list of things to do and see on the Aran Islands, especially if the weather is in your favour, is Kilmurvey Beach. Located on Inis Mór, the largest of the Aran Islands, Kilmurvey Beach is a white sand oasis that stretches into the Atlantic Ocean.
Protected by the bay and surrounded by rocks and rolling green rural pastures, this blue flag (awarded to beaches of high standards and safety) is perfect for the family.
Address: Kilmurvy, Co. Galway
4. Joe Watty's Bar and Restaurant – for a pint and some tunes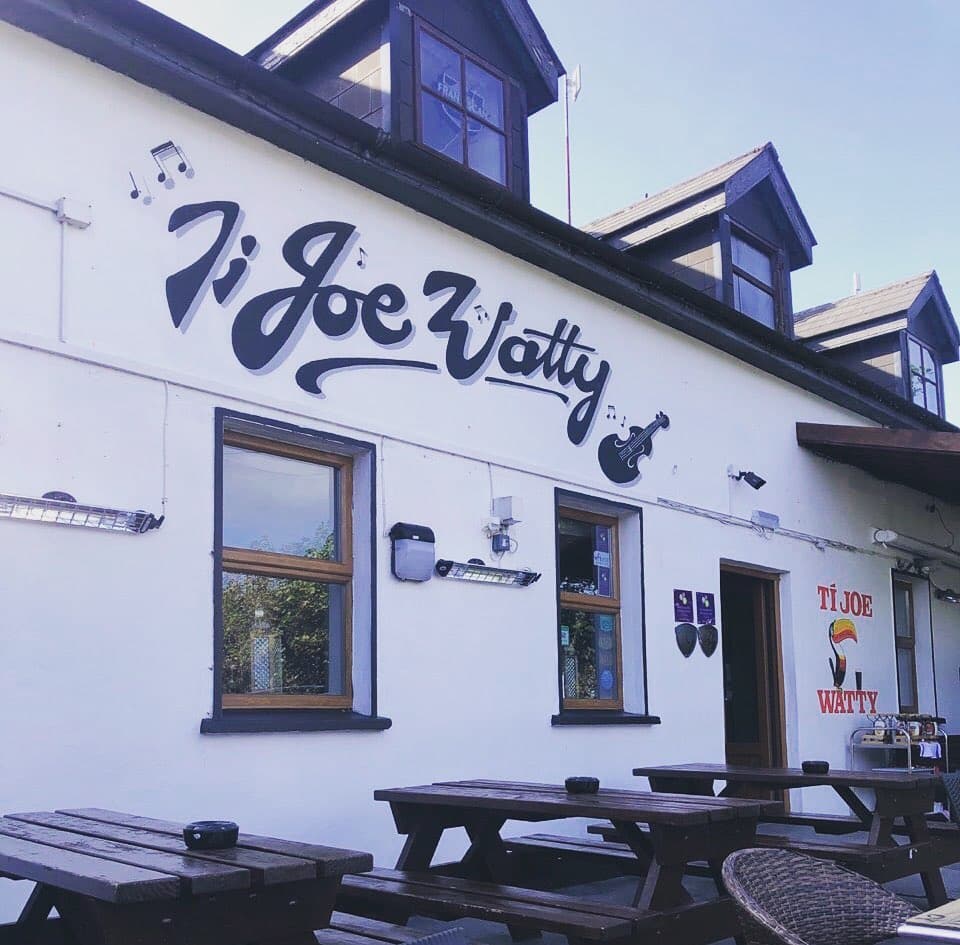 Also located on Inis Mór is Joe Watty's Bar and Restaurant, a cosy and traditional Irish pub.
A trip to Inis Mór would not be complete without visiting Joe Watty's, which Lonely Planet (the pre-eminent international travel platform) has listed as being one of the top ten pubs in Ireland.
Expect open fires, impromptu "trad sessions," and some of the best Guinness going!
Address: Stáisiun Doiteain Inis Mor, Kilronan, Aran Islands, Co. Galway
3. The Black Fort – the ultimate hike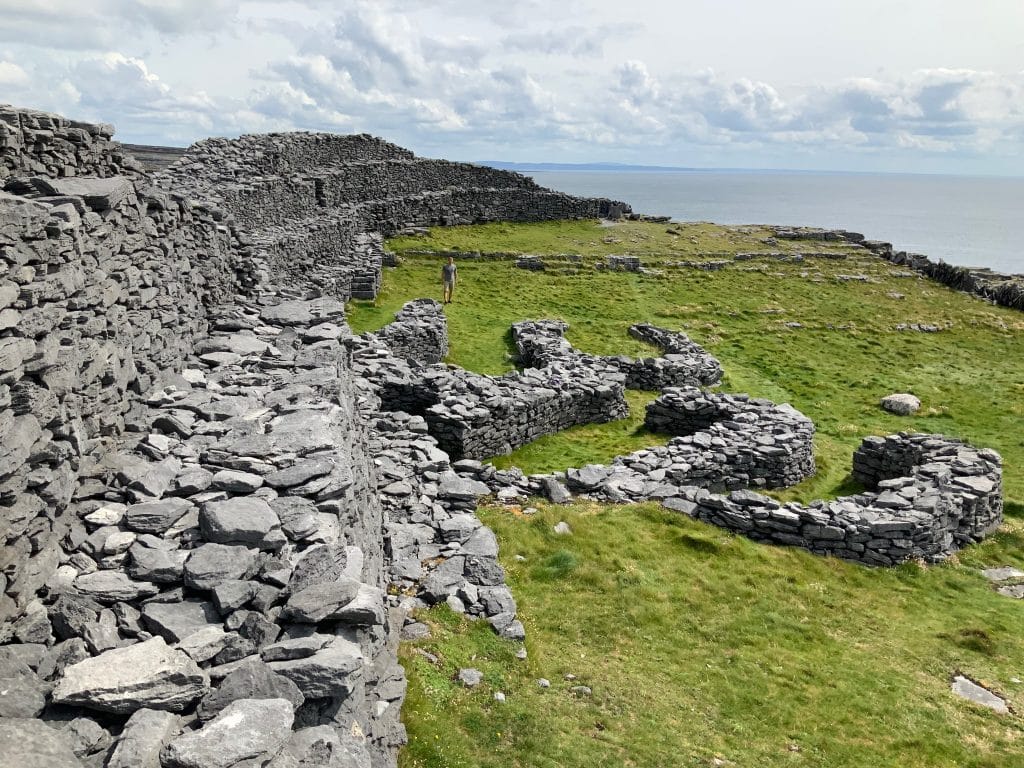 Set on an isthmus on the cliffs of Inis Mór, this striking stone fort sits near a sheer drop that leads to the wild ocean below. Located on the Cill Éinne (Killeany) cliffs, this fort makes for a great day excursion.
At this truly secluded and remote fort, you're likely to be the only one as far as the eye can see. So if you're looking for things to do and see on the Aran Islands, the Black Fort is a must.
Address: Killeany, Co. Galway
2. Teach Synge – the museum experience
If you're planning on visiting Inis Meain on your trip to the Aran Islands, be sure to check out Teach Synge.
This local museum is housed in a 300-year-old restored, thatched-roof cottage and is dedicated to the work and life of noted Irish playwright John Millington Synge.
Address: Carrownlisheen, Co. Galway
1. Teach Nan Phaidi – the charming tea room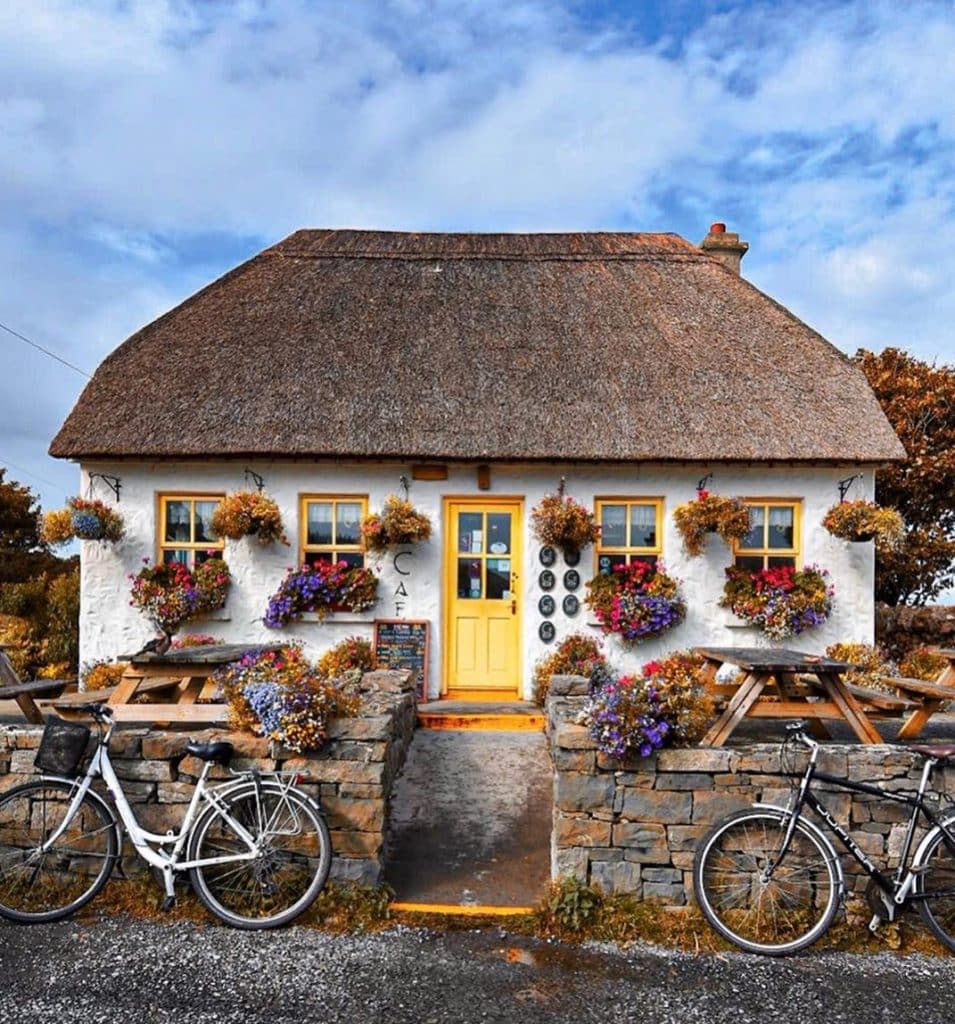 After hours of exploring the prehistoric island of Inis Mór, make sure to stop by Teach Nan Phaidi, a quaint café and tea room located in an old stone thatched-roof cottage.
Not only did it win the Georgina Campbell Café of the Year 2016 Award, but its homemade treats and charming setting will be more than enough to make you come back for more.
Address: Unnamed Road, Co. Galway