Reduce your climate impact by supporting these ten sustainable Irish brands.
As concern for the natural world continues to grow, it is becoming increasingly important to support sustainable Irish brands.
With countless amazing Irish brands doing their part to limit contributions to climate change, there are so many reasons to support them.
Sustainable Irish brands include everything from activewear and toys to jewellery and body products.
So, whether you are looking for a high-quality gift that won't fall apart after a few wears or uses or perhaps starting your sustainability journey by making changes to your shopping habits, then this is the article for you.
Here are ten sustainable Irish brands you need to know.
10. BeMona – sustainable Irish activewear
Although BeMona is one of Ireland's top ethical clothing brands, their incredible range of high-quality activewear doesn't cost the earth.
They create their leggings and sports bras from plastic waste that has been inappropriately disposed of in the ocean. You can even recycle your BeMona products to give them a new lease of life!
Shop: HERE
9. Jiminy – eco-friendly toys
Jiminy is a refreshing alternative in the Irish toy market using sustainable materials. Creators make these educational, well-designed, and well-made toys using natural and recycled materials.
Jiminy is unique in that all its products are made in Europe. So, they have relatively low toy miles compared to the majority on the market.
Shop: HERE
8. Bogman Beanie – inspired by the Irish countryside
Bogman Beanie creates beautiful wool clothing and beanie hats using 100% Donegal Tweed Yarn.
Born in the bogs of Donegal, Bogman Beanie make their products from natural fibres and colours. All of the raw materials used in creating these products are traceable.
Shop: HERE
7. Organic Movement – ethical yoga wear
This carefully curated collection of organic cotton and sustainably made yoga wear is ethically and sustainably produced in Bali and Europe.
The brand was born after learning about the unethical supply chain of synthetic yoga clothing. All the products can be mixed and matched and worn beyond the yoga studio.
Shop: HERE
6. Kahm Sustainable Swimwear – perfect for wild swimming
This Donegal brand is amongst the first sustainable Irish swimwear brands. Their products are created using Econyl®, regenerated nylon made from waste, otherwise polluting the earth, like carpets and fishing nets.
This eco-friendly swimwear brand is amazing as everything, including packaging and delivery, is done with sustainability in mind. Thus, Kahm is one of the most amazing sustainable Irish brands.
Shop: HERE
5. Palm Free Irish Soap – made using fresh rainwater
As consumer attitudes continue to change, Palm Free Irish Soap is fulfilling the demands for a more environmentally friendly alternative to everyday soap, shampoo, and deodorant.
All their products are handmade on the shores of Lough Derg and are 100% vegan. Their competitive prices make this one of the most accessible sustainable Irish brands.
Shop: HERE
4. Chupi – for lab-grown diamond jewellery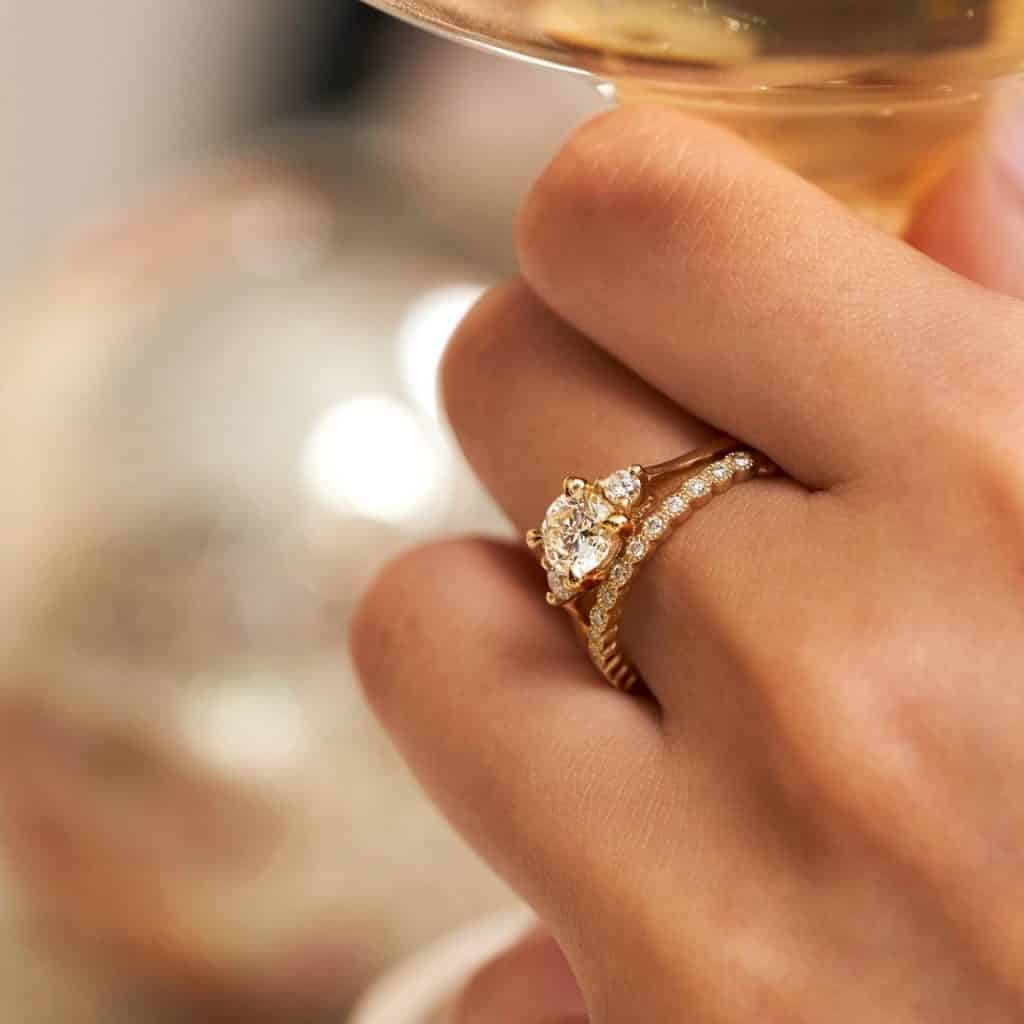 Sustainable practice lies at the heart of this Irish jewellery business by addressing their actions' environmental, ethical, and social impact.
They make their gold jewellery using recycled gold, meaning each piece will last an eternity. All diamonds are recycled and conflict-free or lab-grown.
Shop: HERE
3. Hey, Bulldog! Design – for handmade products
This colourful homeware brand aims to be as future-friendly as possible. It makes many of its products from concrete, eco resin, metal, and wood.
All of the products are handmade, meaning each piece is distinctly unique. They produce each design in limited numbers, so the colour palettes and textures are always fresh and exciting.
Shop: HERE
2. SunDrift – for all your outdoor materials
Sustainability is at the core of this outdoor product brand, with many products made from regenerated materials.
They have also committed to offsetting all carbon emissions caused by shipping through a partnership with a registered Irish charity. They create a fun range of products, including backpacks, towels, and bottles, designed to last.
Shop: HERE
1. plean nua – for low waste body products
plean nua is one of our favourite sustainable Irish brands that everyone should know about.
Creating a range of body products, including deodorants, lip balms, and lotion bars, this sustainable Irish brand handmakes everything in small batches using carefully selected ingredients from nature.
All their products are palm-free, cruelty-free, and packaged in recyclable, reusable, or biodegradable containers.
Shop: HERE