No matter where you go for St Patrick's Day, it's hard to beat the atmosphere in Ireland.
On St Patrick's Day everyone wants to be Irish, most of you will have heard this before, but St Patrick's Day celebrations stretch far beyond the Emerald Isle. In fact, New York City in the United States was the host of the world's first St Patrick's Day parade.
To give you a taste of what's available, we've listed ten of the top St Patrick's Day traditions you'll find around the world.
10. Montserrat, Caribbean Island – we've made it to the Caribbean!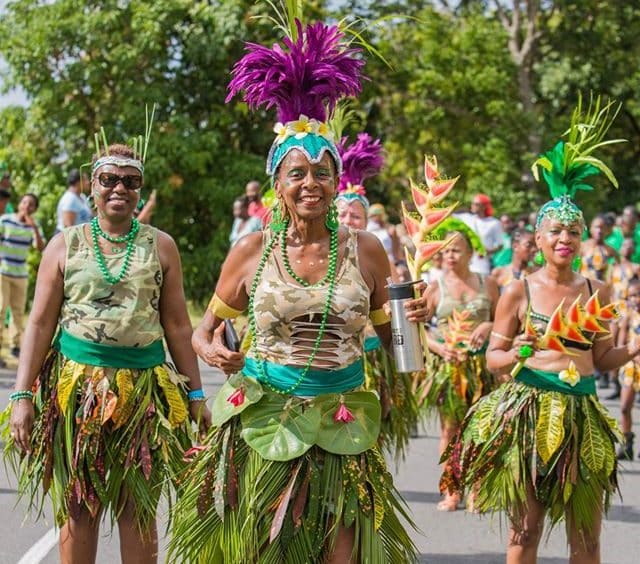 The tiny island of Montserrat is known as the 'Emerald Isle of the Caribbean' due to its foundation by Irish refugees. It's one of the only places in the world that St Patrick's Day is a public holiday outside of Ireland.
Us Irish are that big of a deal in Montserrat that visitors' passports are stamped with a shamrock in tribute to their Irish history.
9. Tokyo, Japan – won't get much better than this
Every year in Tokyo, the Japanese hold parades that run through Omotse Sando. Around 2,000 participants march in their bright green colours. They nearly love to party as much as us and seem to be fond of all things Irish, including the $7 Guinness.
Irish pubs send attractive ladies to hand out beer tokens; predictably they are a parade highlight and rarely turned away.
8. Auckland, New Zealand – you can't miss it!
The 1840s were the first time Irish people settled in New Zealand, and it's believed that approximately 20% of the county's population has Irish heritage.
Auckland is the first major city around the globe to get celebrations under way for St Patrick's Day due to its location in the Pacific. They light the 1076-foot tall Sky Tower green to match the impressive parade. They also have their own Fleadh were you can find traditional Irish music, dancing, and loads of alcohol.
7. Buenos Aires, Argentina – yes, even in South America
Argentina has the fifth largest Irish population in the world. As you can imagine, St Patrick's Day is a huge celebration, especially in the capital, Buenos Aires.
They host the largest St Patrick's Day party in South America where many blocks in the city are closed for the huge event. Instead of the usual floats and marching bands, they have live music and dancing, like their famous Carnival.
6. Chicago, U.S.A. – you've seen the river
America is known for its St Patrick's Day celebrations. New York has the most significant festival, while Boston has the most Irish people. Chicago is also well known for its parties, mainly as the Windy City dyes the Chicago River green.
For those not lucky enough to have witnessed this first-hand, an online picture will have to do. With Celtic festivals, pub crawls, and traditional Irish music on the streets, there are plenty of ways to join in.
5. London, England – yes, England for St Patrick's Day!
This may come as a surprise, but the St Patrick's Day parade in London is one of the most celebrated, drawing over 90,000 participants each year. You could almost mistake London for being like Ireland if you're in town during the celebrations(we tend to take over).
Marching bands, floats, and plenty of drinking await as the parade flows through Trafalgar Square. Six Nations Rugby will also be on for something a little different.
4. Nebraska, U.S.A. – a surprise entry
Really, Nebraska is in the top St Patrick's Day traditions around the world? We're pretty sure most people haven't heard of this at all.
O'Neill, a town in Nebraska, is known to locals as the Irish capital of Nebraska, named after a famous local Irishman from years ago who brought over many Irish immigrants. We thought flags and bunting were cool, right? Well, O'Neill is where you will find the world's largest shamrock painted in the middle of the road. Beat that!
3. Sydney, Australia – we all know someone who's been here
Behind New York, Sydney is believed to host the second biggest St Patrick's Day parade around the globe.
You will find live music, food stalls, dancing, and performances that are at all typical parades. Something unique to Sydney though, is Paddy's Markets, which will nearly be as full as the bars during the celebrations. If you're looking for a few drinks and plenty of craic, Sydney is the place.
2. New York, U.S.A. – the biggest show on earth
The most prominent St Patrick's Day parade in the world takes place in New York, with well over two million visitors and participants. Loads of beer and food turns the city into a massive party. Even American's with no Irish roots enjoy getting involved in the celebrations.
It's guaranteed that the Empire State Building, pints of beer, and even some food will be green for the day, although your face might be the same colour the next morning if you have a few too many.
1. Dublin, Ireland – home sweet home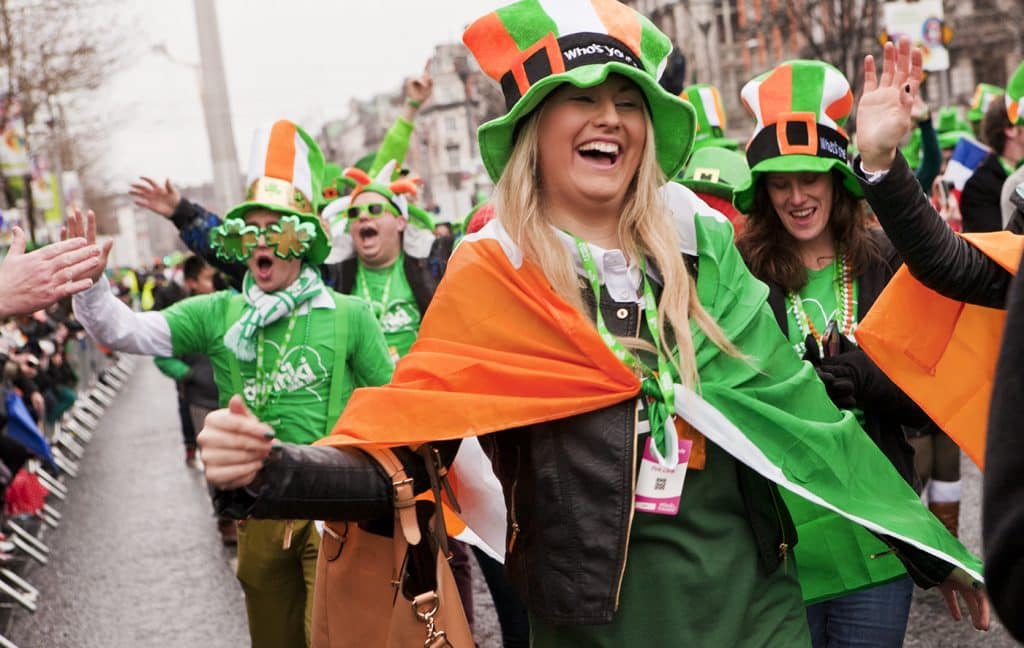 We couldn't talk about the top St Patrick's Day traditions around the world without including our country's capital, Dublin.
March 17th used to be a gloomy day of religious commitments, but since we were permitted to serve alcohol during Lent in 1961, things got a lot more exciting.
If you're a tourist and fancy a rather busy experience, Temple Bar is the place for you. If not, then find one of the more comfortable areas along the parade route as the participants showcase their talents.
And there you have it, our top ten picks for St Patrick's Day traditions around the world.
Get featured on Ireland Before You Die
Do you want to get your Irish business more online exposure? Especially to those interested in travelling the best places in Ireland? Then why not get a dedicated feature on Ireland Before You Die. Find out more 
here.