Generally cheery people, there are a few things that are certain to bring a smile to an Irish person's face.
It's easy enough to make an Irish person happy. It's the little things that make us smile. You can keep your big fancy gestures; we'll take the simple pleasures any day of the week.
If you want to stay in any Irish person's good books, read on to learn some of the best small things that make Irish people very happy.
10. A meal made by mammy – mammy always knows best
There's nothing quite like a meal made by an Irish mammy. No matter how often we try to follow her instructions word for word, we just can't get it to taste the same.
We reckon it's that extra bit of Irish mammy love that makes it taste better than anyone else.
9. The first fire of winter – you just can't beat it
Forget about chestnuts roasting on an open fire; we're all about the freshly cut turf roasting on the open flame.
You just can't beat wrapping up all snug, throwing on your favourite Netflix series and being embraced by the heat of the open flame. Snuggle season has arrived.
8. When a non-local pronounces their name right – Irish names are impossible
This one is for the Tadgh's and the Sabdbh's. Anyone with an Irish name understands the struggle of explaining the pronunciation to anyone outside of Ireland.
So, it's always an unexpected joy when someone gets it on the first attempt. This is just one of the many small things that make Irish people very happy.
7. A well-poured pint of Guinness – Vitamin G is a necessity
Irish people are very particular about their pints, especially Guinness. The perfect pour is an artisanal craft that can quickly go wrong.
Locating the best pint in the area is always one of the top things on an Irish person's mind when arriving in a new place, so always best to keep this in mind.
6. Hearing another Irish accent abroad – instant best friends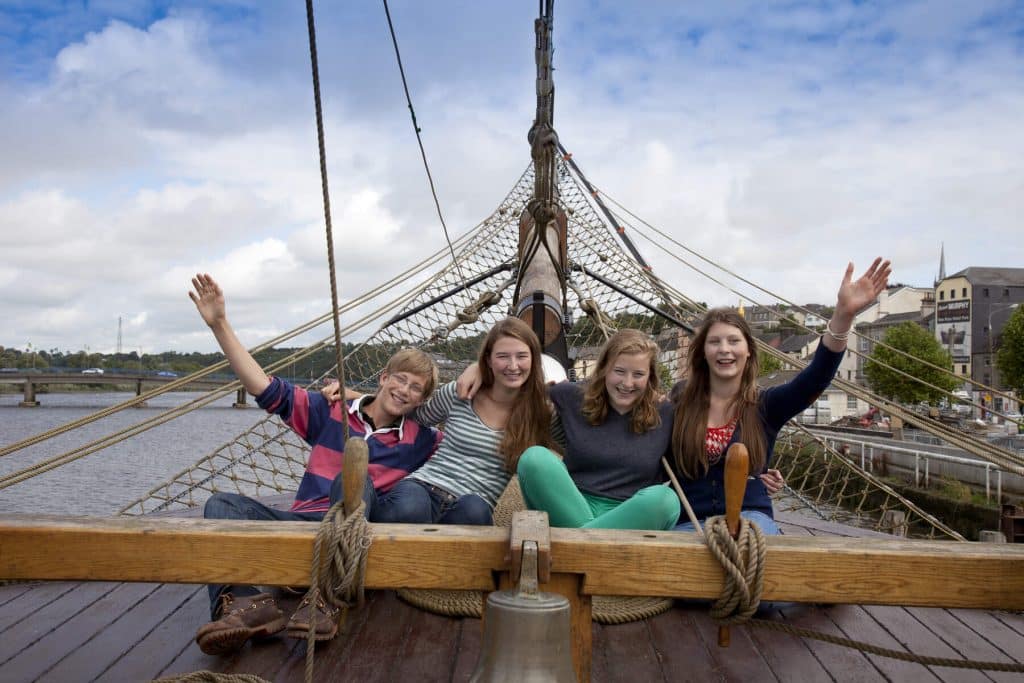 You're on your holidays, the sun is splitting the stones and yet, something is missing. You have a pang of homesickness in your heart. Then, suddenly, you hear it.
That lyrical lilt of an Irish accent. The sound of home. You seek it out and find your new best friend for the remainder of your holiday. Bliss.
5. A sing-song at the end of the night – no matter the occasion
Whether it's a wedding, a funeral, or your baby cousin's christening, any sense of occasion serves the opportunity to finish the night with a good old fashioned Irish sing-song.
Any Irish person will revel in the chance to show off their singing skills with a tune once they've had a few (too many) shandys in them.
Whether you're listening or singing yourself, this is just one of the small things that make Irish people very happy.
4. Kerrygold butter – nothing compares 2 u
It doesn't matter where in the world they are. An Irish person will always mourn not having Kerrygold if they don't have easy access to it.
The need is so extreme that ex-pats are willing to pay exorbitant prices for it in speciality stores.
3. Crisp sandwiches – an Irish delicacy
Non-Irish people may think it bizarre, but no Irish person will ever turn down this carbohydrate-rich delicacy.
Butter two slices of slice pan (using Kerrygold, naturally), plop your crisps down on one slice, sandwich it together, crunch it all down, and enjoy.
2. Tayto – we only have eyes for you, Mr Tayto
While some may argue over the superior crisp brand, Tayto are the original crisp, and that's why we even have a theme park dedicated to them.
Whatever flavour you're in to, an Irish person will always rejoice if they catch sight or smell of a packet of Tayto. It's the small things that make Irish people very happy.
1. A well-made cup of tea – the ultimate Irish-person pleaser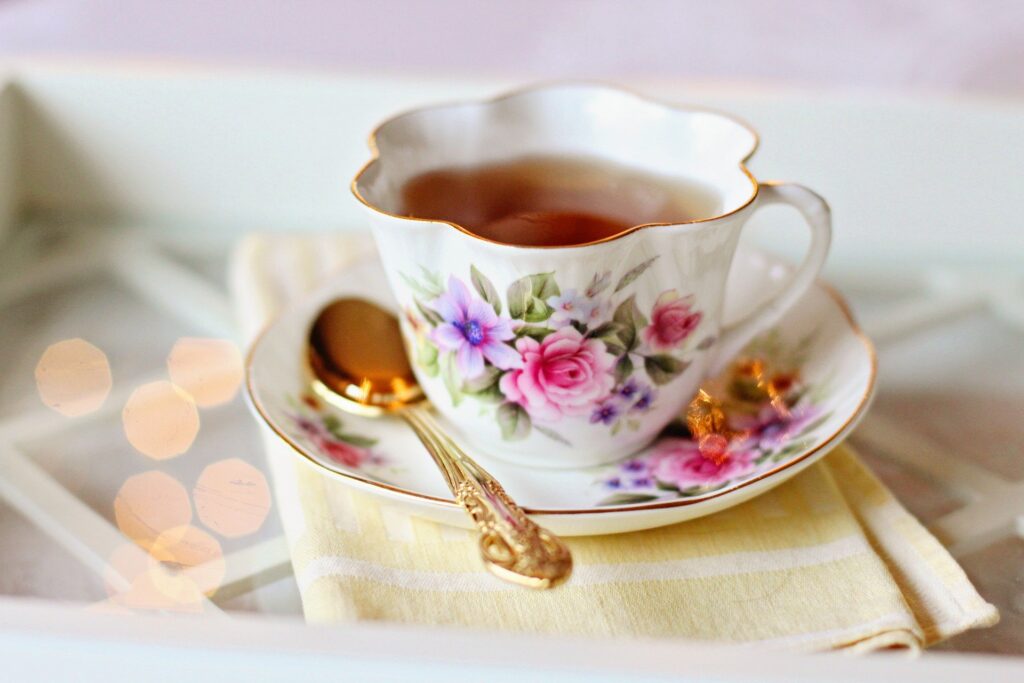 There are many arguments to be heard over the perfect cup of tea in Ireland. Barry's or Lyon's? Weak or Strong? A good drop of milk or only a splash? Don't even get us started on the sugar situation.
The truth is, each cup of tea is just as unique as the person drinking it. That all being said, we love our tea, and an Irish person will perk right up if they're ever offered a cup.