As Ireland's oldest festival, Puck Fair is steeped in tradition and Irish culture. It is held on the 10th, 11th and 12th August every year in the town of Killorglin in County Kerry and to say it is a big event is an understatement.
The festival begins once a mountain goat is carefully selected from the Kerry hills. He is then paraded on a float through the town before being crowned King of Ireland by the Queen of the Fair, a nominated schoolgirl from the town.
The goat remains on show for the next three days so festival-goers can celebrate his crowning. As a proud native of Ireland, I had heard tales of Puck Fair, but it wasn't until this summer I managed to go.
It was well worth the wait and I would definitely recommend anyone to add it to their Irish bucket list. Here are my top 10 reasons why I believe everyone should attend Puck Fair.
10. For the warm welcome
Irish people are renowned for being friendly but Kerry folk are in a league of their own. From day 1, or Gathering Day, we felt so welcome in the town. The Puck committee was on hand to help and locals beamed with pride.
The very talented Killorglin Pipe band opened the gathering ceremony, filling the streets with music and getting the celebrations off to a flying start. Cork legend, Sean O'Shea, sang traditional songs and the Queen of the Fair welcomed the crowd in four different languages as we eagerly awaited the King.
9. To meet family and friends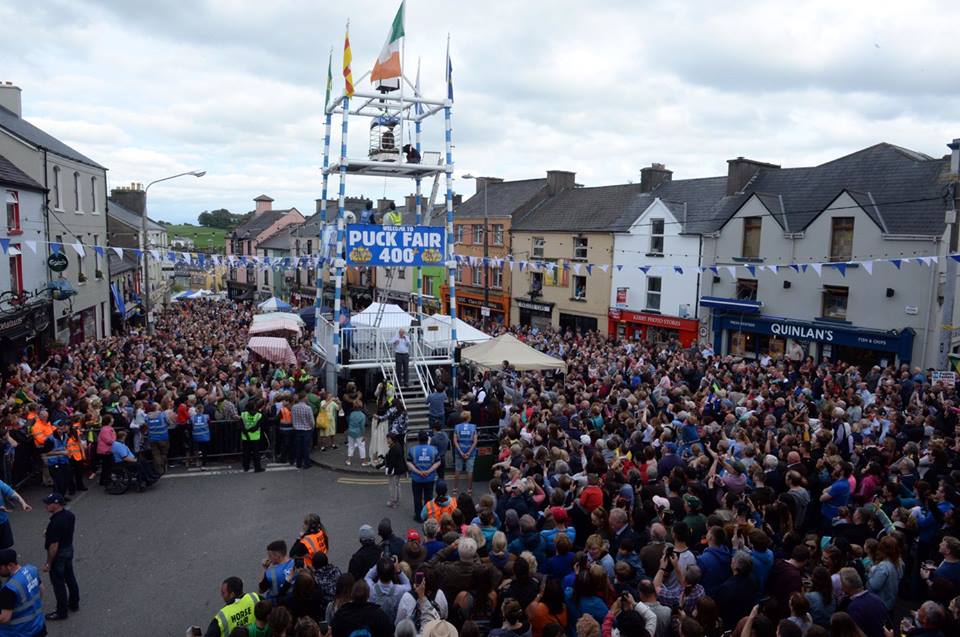 The tradition of fairs is ingrained in Irish heritage and folklore with some believing they date back to the original Celtic 'gatherings'. Puck Fair happens at the turn of the season and is a time for families to take a well-earned rest.
From the beginning, Puck Fair has attracted the travelling community from all over Ireland. It marks a time for wider families to reconnect and share future plans.
The trading of horses is very much part of the travelling culture and the horse fair on gathering day is the perfect chance to uphold this tradition.
8. To witness history in the making
The first mention of Puck Fair can be found in a Charter granted to Jenkin Conway by King James I in 1613. This confirms it began more than 400 years ago, making it Ireland's oldest festival.
Once I realized how this small Irish town has honoured Puck weekend for so long, I found a new sense of respect for the fair and felt very proud to be there.
Much of the ceremonies are just as they would have been carried out all those years ago and the sense of tradition that fills the streets makes the festival truly special and very rare.
7. To see the true King of Ireland
'Kings may come and Kings may go,
But King Puck goes on forever'
Kerry is referred to as 'The Kingdom' and for three days every year, the Emerald Isle has a King. He may be a rather short-reigning monarch who passes no laws but he is very real and possibly respected more than many modern-day politicians.
On August 10th a male goat, or 'poc'/'puc' in Gaelic, is taken into the town, adorned in royal cloth and crowned by a young queen before being hoisted forty feet into the air.
For the next three days, he is fed regularly and checked daily by a vet while festivalgoers feel truly blessed to party in the presence of Ireland's true King.
6. For the horse fair
On gathering day Puck Fair begins with a horse fair. Traditionally, the weekend focused on the buying and selling of livestock so to witness the horse trade on this special day gives a true glimpse into years gone by.
The cattle fair is held on the morning of day 2, or Assembly Day before the carnival-style festival begins. Seeing the traditional trading of animals alongside the more modern atmosphere of the street festival makes Puck Fair quite unique.
5. To share the weekend with locals
Puck weekend is on a par with Christmas for the people of Kerry. It dates back more than 400 years and shows no signs of losing people's interest.
Most local girls dream of becoming Queen Puck and undergo an interview process in a bid to win the spot. Many of their mothers and grandmothers would have been Queen of the Fair in previous years so the pressure to follow could be felt.
This year's Queen was 12-year-old Maeve McCarthy, a student at Scoil Réalt na Mara in Cromane, Killorglin.
4. To have a picture taken with King Puck
For the ultimate selfie grab a snap with King Puck any chance you get … you might need it as evidence later to prove the festival exists. Alternatively, you can have a professional photographer take a more posed snap with Puck for 10 euro.
3. For the craic
The Irish are no strangers to having fun or craic as it's often referred to. So a weekend dedicated to worshipping a mountain goat according to a long-standing tradition makes the perfect party.
Puck weekend brings Kerry alive. The pubs are bursting with music and the Guinness is flowing. Children can enjoy the parade and street games while families get together for this special time.
2. To come away with the ultimate conversation starter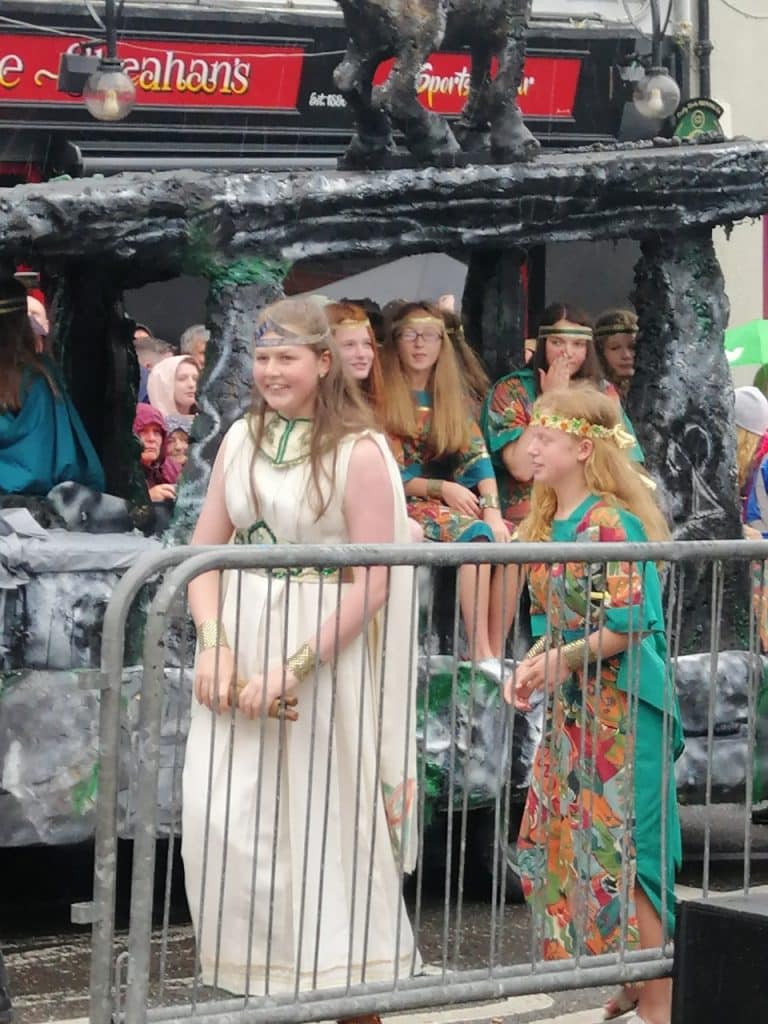 Once summer comes to an end and routine resumes we are often met with the familiar question, "what did you get up to in the holidays?" Telling people about Puck Fair is always fun and leaves many eager to learn more about the legendary King.
It's also a great way to encourage friends to come along next year.
1. For a truly unique experience
As it often gets difficult to find a work/life balance, it has become even more important to spend quality time together during the holidays. Puck Fair is one weekend that can be enjoyed by all age groups.
It is where families and friends can make memories and play their own part in the important history of Puck.
On day 3, or Scattering Day, after a weekend of music, dance and celebration, the town of Killorglin takes a contented yet reluctant sigh as Puck Fair ends for another year.