Anyone who goes looking for the best pubs and bars Cork City has to offer will find that they have quite a great amount to choose from.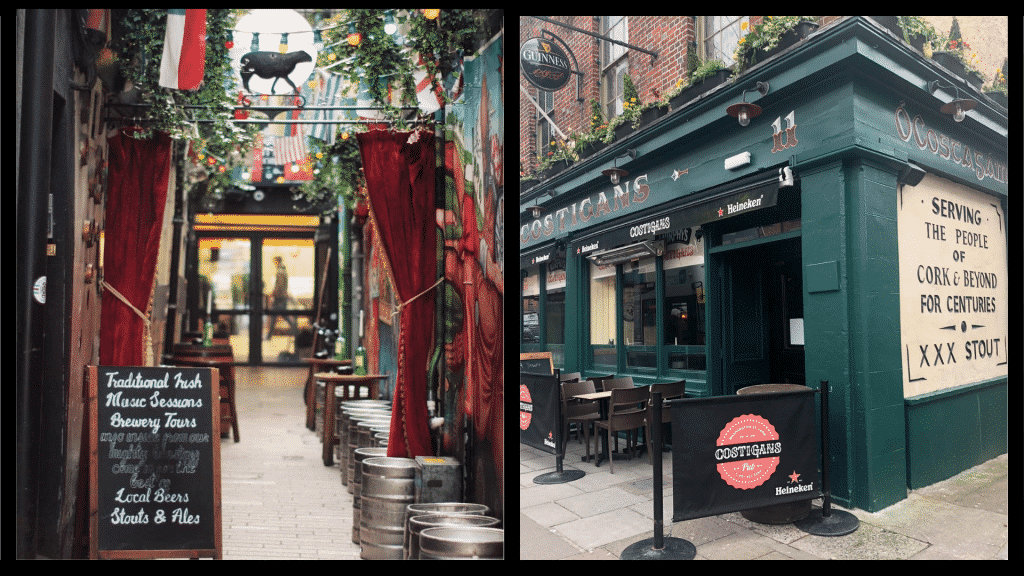 The Rebel County of Cork is widely regarded as being home to one of Ireland's best cities. Just finished a Cork walking tour and fancy a pint?
Naturally, it can claim to also be the home to many of Ireland's best pubs and bars that will all guarantee a truly memorable night out.
In this article, we will reveal the top ten best pubs and bars Cork City has to offer.
Ireland Before You Die's tips on the best pubs and bars in Cork city
When visiting pubs in Cork, don't miss out on the traditional Irish music sessions that often take place, immersing you in the rich cultural heritage of the region.
It's customary to order a pint of the locally brewed Murphy's or Beamish stout while in Cork, as the city boasts a proud tradition of brewing.
Many pubs in Cork also serve delicious pub grub, so be sure to try some classic Irish dishes like a hearty beef and Guinness stew while enjoying your pint.
Some of the oldest pubs in Cork have fascinating histories, so take a moment to appreciate the charming architecture and soak in the historical atmosphere.
10. Fionbarras – home to one of the best beer gardens in the city
Fionbarras is located in the heart of Douglas Street in Cork city. Besides its funky décor, it is best known for being home to the best beer garden in the city.
To make things even better, it is also one of the few dog-friendly pubs in the city.
Address: 73 Douglas St, Ballintemple, Cork, T12 ETF1
Related: Top 10 beer gardens Cork City.
9. Franciscan Well – built on the grounds of an old Franciscan Monastery
The Franciscan Well is a pub that, true to the name, was built on the grounds of an old Franciscan Monastery that dates back to 1219. According to local legend, those who drank from the well-experienced miracles and cures.
Nowadays, people travel to the pub to sample their great and varied selection of beers, which are all brewed on-site by this award-winning brewery.
Address: 14 N Mall, Sunday's Well, Cork, T23 P264
Check out: The 12 best Irish beers that everyone should try in Ireland.
8. An Bodhran – a great music bar in Cork city centre
An Bodhran is a tiny pub in the city centre that is big when it comes to being a great music bar. The pub is a homage to Irish musicians, Rory Gallagher and Phil Lynott.
The bar's interior is adorned with a vast number of musical pictures and memorabilia, and can also boast a classic beer selection and drinks menu.
Address: 42 Oliver Plunkett Street, Centre, Cork, T12 X021
7. The Mutton Lane Inn – a great place to relax
Founded in 1780, The Mutton Lane Inn is a quaint little tavern that, thanks to being dimly lit, has a great relaxed atmosphere.
Here, you can enjoy a pint while admiring the beautiful art and murals that adorn the walls of the pub's interior. The Mutton Lane Inn also has an extensive collection of beers and friendly bar staff. 
Address: 3 St Patrick's St, Mutton Ln, Centre, Cork, T12 RV07
6. The Oval – a uniquely distinctive building
Similar to our last entry, the Oval has quite an intimate atmosphere, thanks to its candlelit setting that makes it a very cosy spot to visit.
The bar gets its name from its oval-shaped ceiling, which was designed by a well-known architect, that gives it such a unique and distinct look as far as pubs in the city go.
Address: 25 S Main St, Centre, Cork, T12 Y15D
5. The Corner House – the home of traditional Irish music in Cork
If you are a fan of traditional Irish music, then a visit to the Corner House is a must. Most nights of the week, you will be sure to find a live music session going on to the joy of the many regulars.
Aside from the traditional music sessions, you also have a choice from a collection of beers served by friendly staff. This is undoubtedly one of the best pubs and bars Cork City has to offer.
Address: 7 Coburg St, Victorian Quarter, Cork, T23 FW10
4. An Spailpín Fánach – live music six nights a week
An Spailpin Fanach is something of a mecca for traditional Irish music as there are live performances here six nights a week, making for a lively atmosphere.
Besides being great for music lovers, this delightful pub has many nooks and crannies to hide away in to enjoy a quiet drink and a good chat too.
Address: 29 S Main St, Centre, Cork
3. The Hi-B – take a step back in time
A veritable Cork city institution, The Hi-B is located in the middle of the city.
Upon entering its doors, you will feel as if you have been transported back to the 1920s, thanks to this establishment's charming décor.
Address: 108 Oliver Plunkett St, Centre, Cork, T12 E6CX
2. Tom Barry's – one of Cork's oldest and most historic pubs
As one of the oldest and most historic pubs in Cork, Tom Barry's is quite popular with locals and tourists alike. It is the perfect spot for a quick pint in the city.
Rightfully so, as in this bar, you will not only find a lovely beer garden arranged with flowers, but also a bar that serves an excellent pint of stout.
Address: 113 Barrack St, The Lough, Cork, T12 RT44
Read more: Old and famous pubs in County Cork.
1. Sin É – the best pub Cork City has to offer
In first place on our list of the best pubs and bars Cork City has to offer is Sin É, which we believe to be the very best pub Cork City has to offer.
Visitors have a choice of partying downstairs or relaxing upstairs, which has more of a living room feel. The pub also has a brilliant selection of liquor and local craft beer with energetic staff ready to serve your every need.
Address: 8 Coburg St, Victorian Quarter, Cork, T23 KF5N
So whether the sun is splitting the trees or it's a rainy day, get yourself to one some of the best pubs and bars Cork City has to offer. Have you been to any of them already?
Other notable mentions
The Shelbourne Bar Cork: This bar has won many awards, such as the Gold Medal Best Whiskey Bar in Munster (2016, 2017, and 2019) and the best Whiskey Bar in Ireland (2018 and 2019).
For this reason alone, it is well worth visiting, especially if you fancy yourself as somewhat of a whiskey connoisseur.
Costigans Pub: Costigans pub is one of the oldest and finest pubs in all of Cork and one that has successfully managed to retain its character through the centuries.
Céilí by the Lee: Céilí by the Lee is a great bar for any music, dance, or party lover as, true to its name, you will always find a good session going on in this pub that perfectly embodies everything great about traditional Irish culture.
Your questions answered about the best pubs and bars in Cork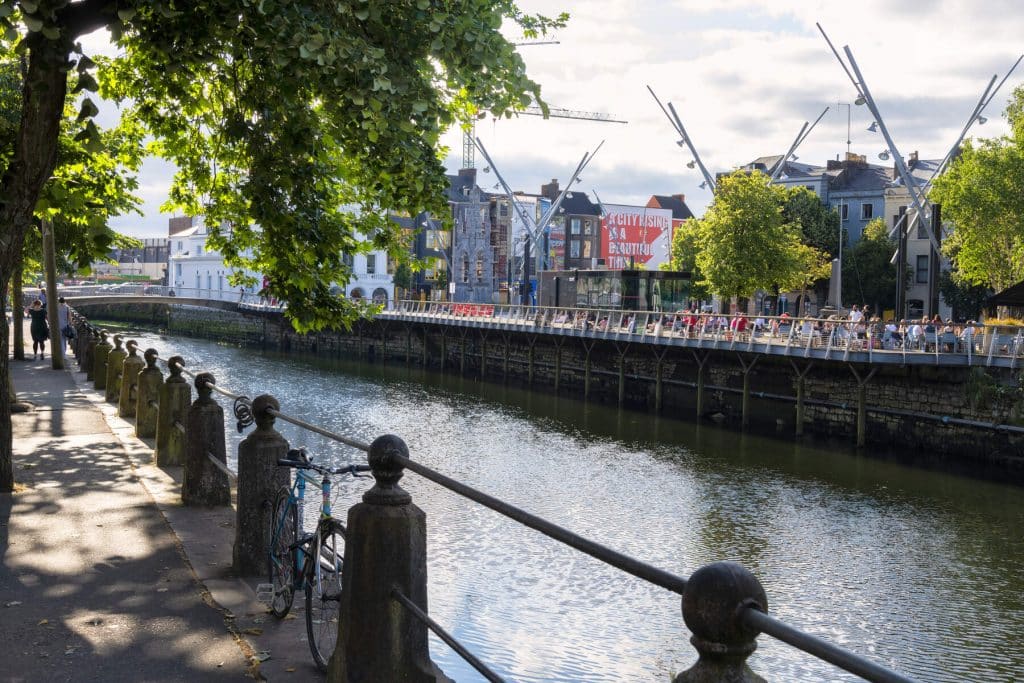 What is the population of Cork?
Following an extension to the city's boundary in 2019, the population now stands at approximately 223,000.
What is Cork famous for?
Cork is famous for being regarded as being the culinary capital of Ireland, thanks to its many great restaurants, cafes, and bars, as well as its fantastic English Market.
Are there other good pubs and bars in Cork?
Yes, you have the likes of Jim Cashmans and Arthur Mayne's, each serving beers on tap and Irish beer, and have a great cocktail menu. 
Get featured on Ireland Before You Die
Do you want to get your Irish business more online exposure? Especially to those interested in travelling the best places in Ireland? Then why not get a dedicated feature on Ireland Before You Die. Find out more 
here.