The Irish language is very unique with lots of history. It is the official language of Ireland and is the first language of many, even to this day, in particular counties such as Kerry, Galway, Cork, Mayo, and Donegal.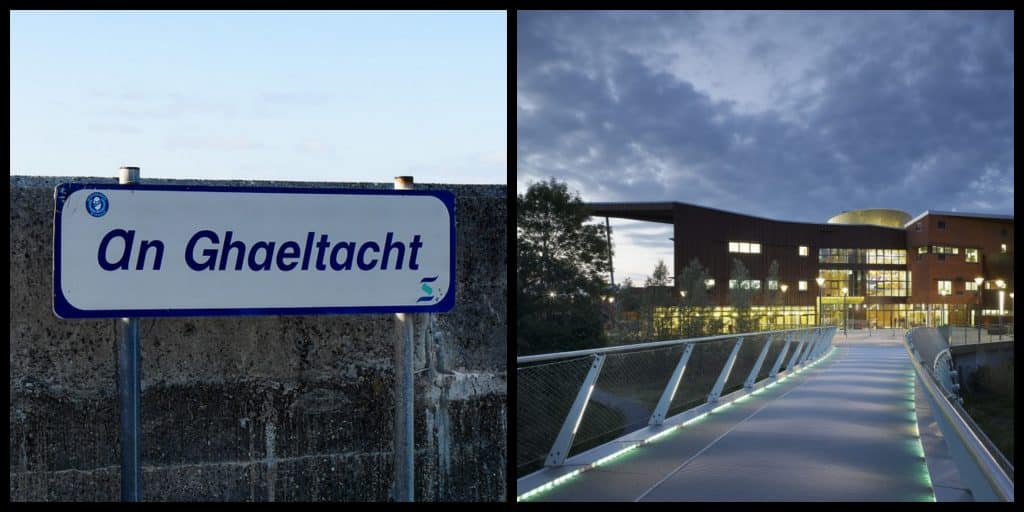 If you have traveled to Ireland, you will notice that most things are in both languages, such as; road signs, documents, notices, bus schedules etc., so it is worth knowing a bit of the language to really get a feel for the country and its people.
Irish is an Indo-European language and is sometimes referred to as Gaelic, Gaeilge or simply as Irish. Irish has spread to other countries such as Scotland, England and the Isle of Man, where they have created their own version but with very close similarities.
It is a language belonging to a very patriotic nation and that is why, to really become ingrained in Irish culture, we've come up with a list of the top then places to learn the Irish language. So. forget picking up a few phrases from the guy sat next to you at the bar and let's do this the proper way!
Ireland Before You Die's top facts about the Irish language
The Irish language is referred to as "Gaeilge" in Ireland, and is the native tongue of Ireland, having its roots in Celtic language.
The Irish language suffered significant blows during the British occupation of Ireland, but there were attempts at revival in the 19th and 20th centuries, such as through compulsory education.
Ireland is home to a number of Gaeltacht regions, where the Irish language is the primary language and widely spoken. These are mostly located on the west coast, in the likes of Galway and Donegal.
The south of Ireland has bilingual signs, so you will see both Irish and English on the likes of road signs and public buildings. In the north, for example, some buses or street signs are bilingual.
The Irish language uses consonant mutations and follows a different word order than English, going with a VSO (Verb-Subject-Object) word order in many of its sentences.
10. Clane Community College (Co. Kildare) – learn the Irish language in a friendly environment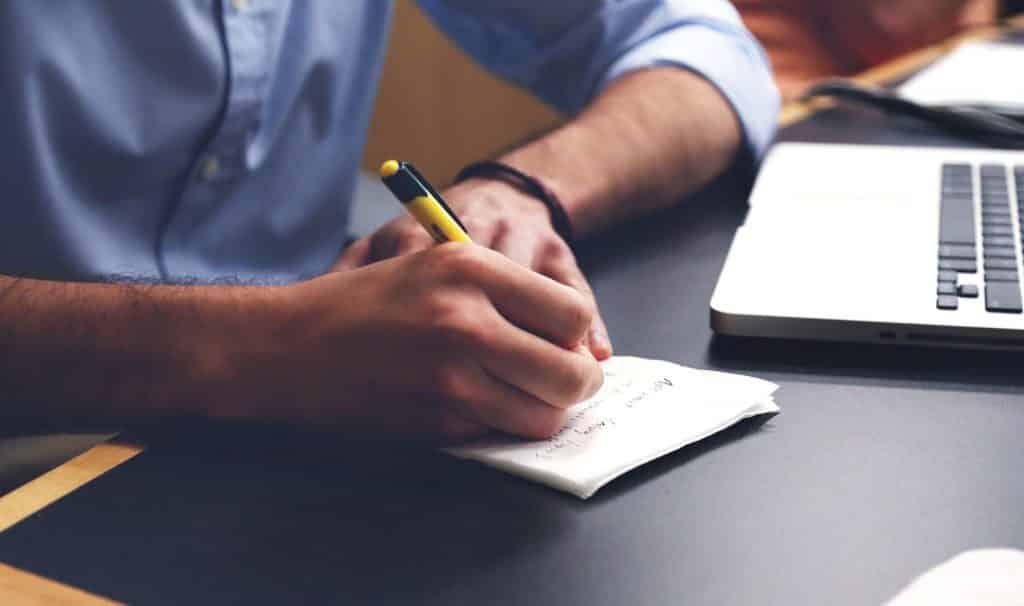 This adult education school in Co. Kildare offers ten, two-hour evening sessions to help you get your Irish conversation skills together, in a friendly environment.
More info: HERE
Address: Prosperous Rd, Crockaun Commons, Clane, Co. Kildare, W91 PD79, Ireland
9. Hartstown Community School (Co. Dublin) – perfect for beginners
This school offers an 8-week course to help get beginners on their way to having confident conversations in Irish.
More info: HERE
Address: Hartstown Rd, Northside, Dublin 15, D15 X049, Ireland
8: Conradh na Gaeilge (Co. Dublin) – for year-round courses
A voluntary Irish language organization that offer courses all year round in the capital.
More info: HERE
Address: Sráid Fhearchair Harcourt St, Saint Peter's, Dublin 2, D02 VH98, Ireland
READ MORE: Is Irish language having a moment? Immerse yourself in Irish culture and Irish language with The Trailblazery's Scoil Scairte or 'Hedge School'
7. UCD (Dublin) – a warm welcome to international students
Gaeltacht UCD promotes the Irish language and culture in one of Irelands best universities based in Dublin South. They have various options when it comes to each individual's needs and they give a warm welcome to international students.
More info: HERE
Address: University College Dublin, Belfield, Dublin 4, Ireland
6. Oidhreacht Chorca Dhuibhne (Co. Kerry) – set on the Dingle peninsula
Set on the majestic Dingle peninsula, this language school offer a varied choice of courses from Irish conversation skills, to singing in Irish and even to learning Irish heritage and folklore.
More info: HERE
Address: Áras Bhréanainn, Ballyferriter, Tralee, Co. Kerry, Ireland
READ MORE: If you want to do it in a remote setting, read our article on the top 5 places to learn Irish online.
5. Gaelchultúr (Ireland) – ­for first class services
This option is great as it offers courses all over Ireland. Their goal is to offer first class services that will inspire learners and to keep the Irish language alive.
More info: HERE
4. Gael Linn (Dublin) – something to suit everyone
Offering a range of courses from short to intermediate in Dublin to courses held in the Gaeltacht, Gael Linn prides itself on having something to suit everyone.
More info: HERE
Address: 35 Dame St, Dublin 2, D02 H797, Ireland
3. Oideas Gael (Co. Donegal) – for a unique learning location
Set in the Gaeltacht region of Gleann Cholm Chill, in beautiful Donegal, this Irish language school has a location unlike the rest and what can be better than learning your new skill in such dreamy surroundings.
More info: HERE
Address: Cill Áthnaid, Glencolumbkille, Co. Donegal, Ireland
LEARN MORE with Ireland Before You Die's article on the top 10 facts about the Irish language you never knew
2. NUIG National University of Ireland, Galway (Co. Galway) – learn the tongue in a renowned university
Not far from the Gaeltacht region, this renowned Irish university holds Irish summer courses which are sure to get you off to a great start whatever level you are at.
More info: HERE
Address: University Rd, Galway, Ireland
1. University of Limerick – the best place to learn the Irish language in Ireland
For those learners wanting to gain a university qualification, this in-depth course at the University of Limerick offers a part time, two-year diploma.
More info: HERE
Address: Plassey Ave, Sreelane, Limerick, Ireland
No matter where you see yourself as an Irish language learner, there are so many options to choose from. Perhaps you could see yourself immersed in tradition in Ireland's Gaeltacht region learning Irish folklore or maybe you would like the more modern approach of living in Dublin city centre, attending a part time conversational course whilst practicing with new friends on your days off.
On the grand spectrum, you may want to aim high and plan to go head on into learning a new language, perhaps gaining a university diploma at the end of it all. You may need to head to the west of Ireland for this to happen, but they will be very pleased to welcome you into a conversation.
All of these courses are available to local and international students of all levels so it will be a tough choice, but take your time in choosing the best one for you.
Irish is a language that is not easy to grasp, even for the locals who have been learning it since they were school children, so although it may be challenging at times, remember that everyone is in the same boat and all of these organizations are there to support your learning journey. Now has never been a better time to start!  
Your questions answered about the best places to learn the Irish language in Ireland
Still have some outstanding questions? Then we have you covered. In this section, we have compiled the most frequently asked questions about the Irish language in Ireland from our readers and online.
Where is the best place to learn Irish?
We have went with the University of Limerick as the best place to learn Irish. However, for a more informal way, head to the Gaeltacht regions of Ireland and converse with locals.
Where can I learn Irish as an adult?
There are many different places to do this – popular colleges to do so include the University of Limerck, University of Galway, UCD and Maynooth University.
What country speaks the most Irish?
This is easily Ireland. Around 98% of Irish speakers live on the island of Ireland.
Is it hard to learn the Irish language?
Irish is difficult to learn, but with persistence and practice you will pick it up. Furthermore, it helps if you speak English, as Irish uses the same Latin alphabet as English.
NEXT: Put your newfound skill in the Irish language to use by adopting these top 20 Irish proverbs and their meanings