There are many great places in Ireland you need to visit before you are 40. There are many which are deserving of your visit.
There are countless places in Ireland which you should try and see before you are 40, but who has the time to visit them all? With that in mind, it is essential to prioritise your time, so in this article we will list what we believe to be the top ten places in Ireland you need to visit before you are 40.
10. Dublin – the nation's capital
You cannot visit Ireland without spending some time in the Emerald Isle's capital. Dublin perfectly embodies the famous Irish welcome as the city has been hailed as the friendliest city in Europe on two separate occasions. From the famous Temple Bar Square to the Guinness Storehouse, there is a wide variety of attractions to see.
9. Newgrange – Ireland's ancient wonder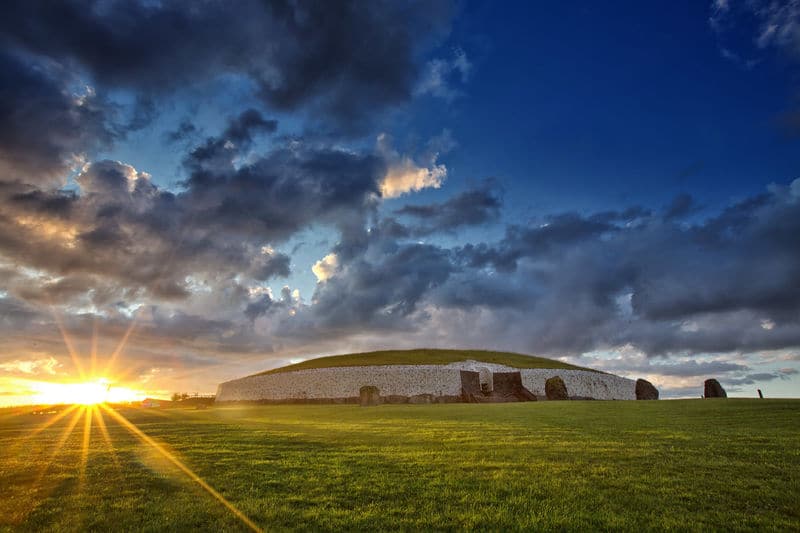 The burial tombs at Newgrange are 500 years older than the Egyptian Pyramids of Giza and are famous for being the perfect place in Ireland to experience the winter solstice. During the winter solstice, the passage and chamber become fully illuminated.
8. Connemara National Park – one of the best national parks in Ireland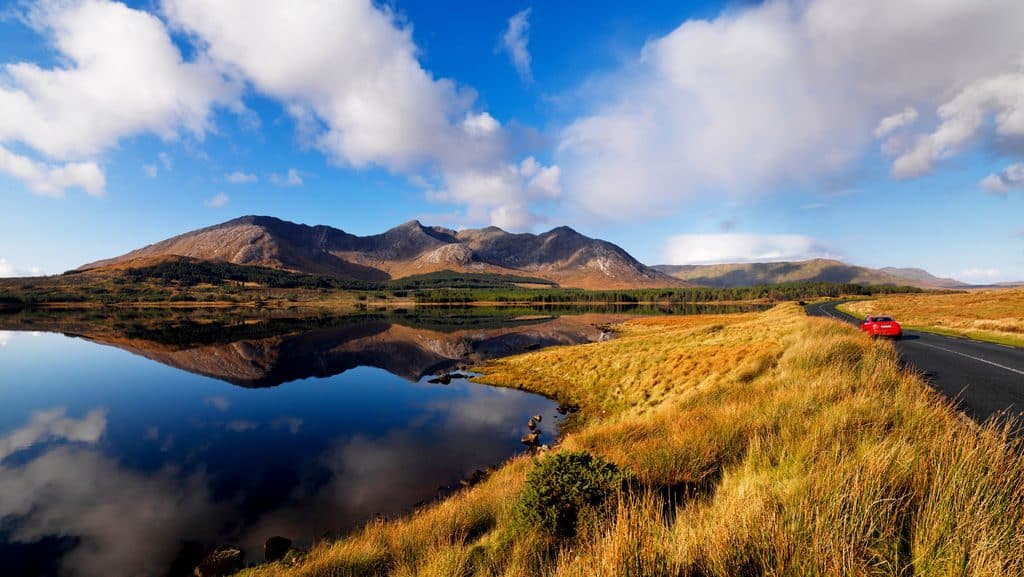 Located in the west of Ireland in County Galway, Connemara National Park covers 2900 hectares of beautiful mountains, ancient bogs, woodlands, and grasslands. Connemara National Park is also famous for its wild and rugged landscape spread across the Twelve Bens mountain range.
7. The Rock of Cashel – sturdy and strong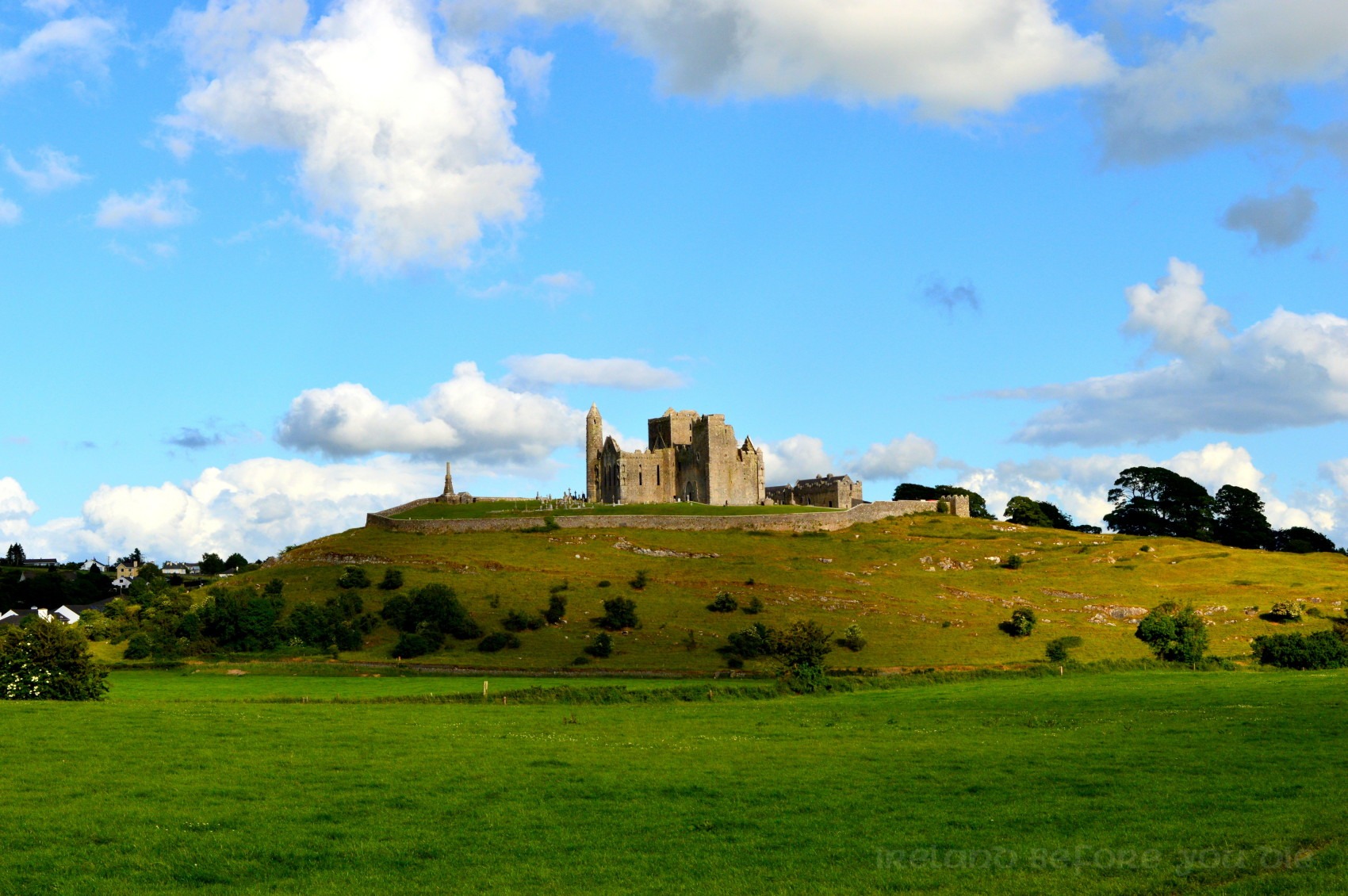 The Rock of Cashel in County Tipperary is a stronghold that has stood watch over the town for over 1000 years. The Rock of Cashel, in particular, wouldn't look out of place in Game of Thrones and is worth visiting as it remains one of Ireland's most famous historical sites.
6. The Aran Islands – isolated and beautiful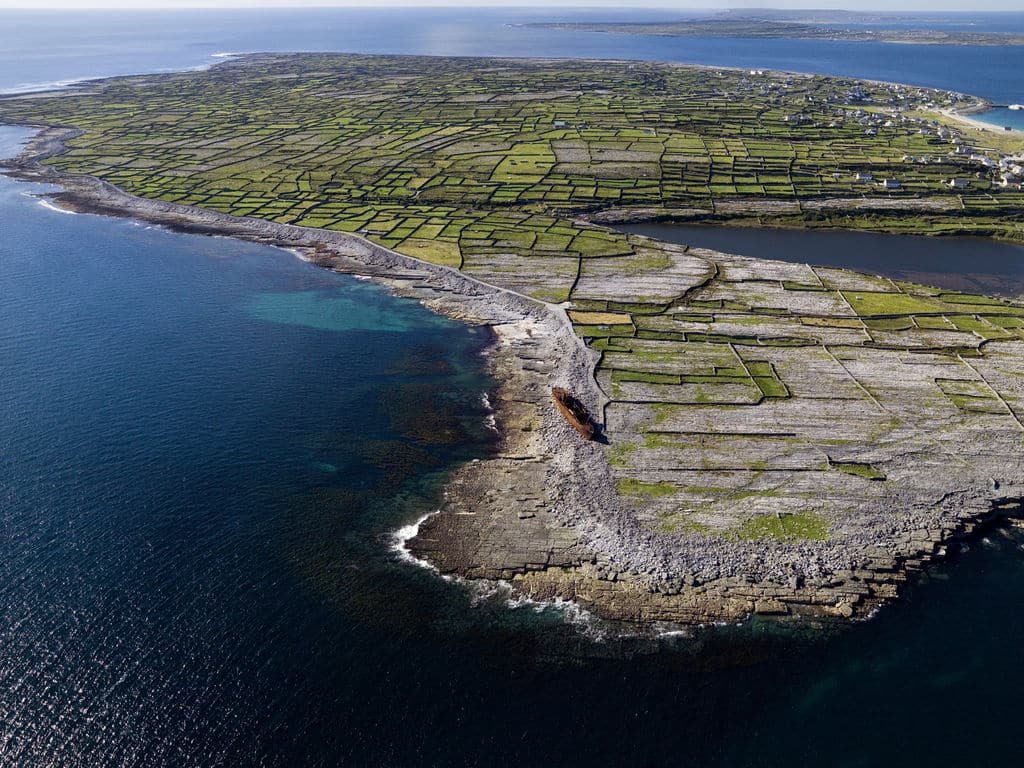 The Aran Islands are made up of three beautiful islands located in Galway Bay;  Inishmore, Inishmaan, and Inisheer. These isolated and beautiful islands offer you a peaceful retreat in a stunning and inspiring landscape.
For the most part, these islands have remained unchanged over the centuries and, as such, they can offer a window to the Ireland of old.
5. Glendalough – where history and nature collide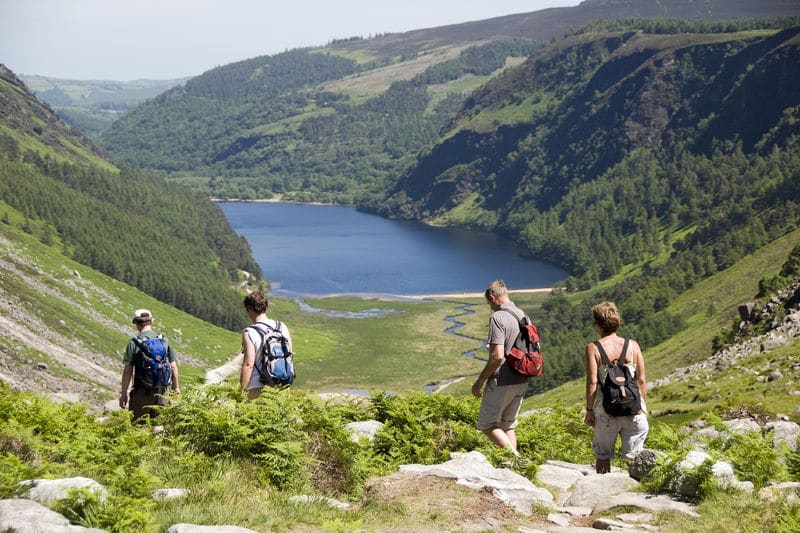 Glendalough is nestled between the rolling hills of County Wicklow in Ireland's Ancient East. This beautiful valley draws countless visitors every year thanks to its mix of natural wonders and history. The ancient abbey in the heart of Glendalough even dates back to the early 6th-century and was founded by Saint Kevin of Glendalough.
4. The Ring of Kerry – the ultimate scenic driving experience
The Ring of Kerry is a famous scenic tourist trail along the Wild Atlantic Way that stretches over 120 miles and offers fantastic views of lakes, meadows, and mountains. It is a drive that everyone should experience!
3. The Giant's Causeway – ancient and mystical
The Giant's Causeway is a coastal area in Antrim which is made up of over 40,000 basalt columns formed in a volcanic eruption. It is one of the most popular natural attractions in Ireland. The Giant's Causeway was recently named a World Heritage Site and a National Nature Reserve by UNESCO.
According to Irish mythology, Finn McCool, an Irish giant, is said to have created the causeway after arguing with the Scottish giant Fingal.
2. Galway City – European Capital of Culture
Galway City has always been a great city to visit in Ireland, with its vast array of fantastic pubs and offerings of Irish traditional music, along with its friendly and bustling town atmosphere, it has always attracted visitors.
There is no better time to visit Galway City as it was named "one of the world's top cities for travellers in 2020" by travel guide, Lonely Planet, and in 2020 it is beginning its year as European Capital of Culture.
1. Cliffs of Moher – a picture-perfect natural attraction
The Cliffs of Moher in County Clare are one of the most visited natural attractions in Ireland. They are a place of postcard picture perfection. Standing at a dizzying 120 meters in height, these magnificent cliffs offer amazing views of the Irish coastline and should be experienced at least once by everyone who visits Ireland.
So there you have our list of the top ten places in Ireland you need to visit before you are 40. No matter what your age, they are all worth experiencing as part of your Irish trip.