Trying to decide how you and your family will spend the summer months? Here are 10 great places in Ireland to bring the kids this summer.
There is no dispute that the summer heralds a certain sense of freedom. It also heralds three months of school holidays for the kids. With all that free time on your hands, you may start to wonder how best to spend it on the Emerald Isle.
Indeed, Ireland is often associated with its thriving nightlife, entertainment, and stunning landscapes, but it is also rich in activities suited for the entire family.
Here are the top ten places in Ireland to bring the kids this summer!
10. Lough Key Forest & Activity Park, Co. Roscommon – to both rest and play
Located in Roscommon is Lough Key Forest & Activity Park, Co. Roscommon, a lush playground that is dense in native flora and fauna. Offering endless opportunities to play and rest in stunning surroundings, this is a great place to bring the family.
This estate is home to kids' areas and nature trails, a tree canopy walking experience, and a Swedish-style escape room, boat trips, woodland safari, zip lining and bike rentals. You'll truly be spoiled for choice!
Address: Boyle, Co. Roscommon, F52 PY66
9. Phoenix Park, Co. Dublin – for a city excursion
Phoenix Park is the perfect place for a family excursion during summer in the city. As the largest enclosed park in Europe, it is home to some fantastic attractions.
The President of Ireland's residency is located in Phoenix Park as is the Dublin Zoo. With sprawling stretches of lawns and gardens, wildflower fields and picnic areas, this is a top spot for some family bonding.
Address: Phoenix Park, Dublin 8
8. Cool Planet Experience, Co. Wicklow – for an out-of-this-world experience
Set in the stunning surroundings of Powerscourt Estate & Gardens – a sight in its own right – is Cool Planet Experience. This Wicklow attraction is the first of its kind in Ireland in that it is directed at educating children about our planet and climate change.
Not only is this a super engaging and experiential museum, but it is also very educational, making it one of the best things to do in County Wicklow with kids. Insider's tip: go for a picnic at the base of the Powerscourt Waterfall post-visit.
Address: Powerscourt Demesne, Co. Wicklow
7. Delphi Adventure Centre, Co. Galway – for family adventures
The Delphi Resort in Connemara, County Galway, is a fantastic destination for families during the summer months. Guests can opt to stay in its four-star luxury hotel or choose a more budget-friendly hostel experience. There are even family packages for both the hotel and hostel to keep the costs down.
The resort itself offers infinite activities including kayaking, zip lining, surfing, archery, canoeing, rock climbing, mountain biking and so much more!
Address: Delphi Resort, Leenane, Co. Galway
6. Brigit's Garden, Co. Galway – an enchanting destination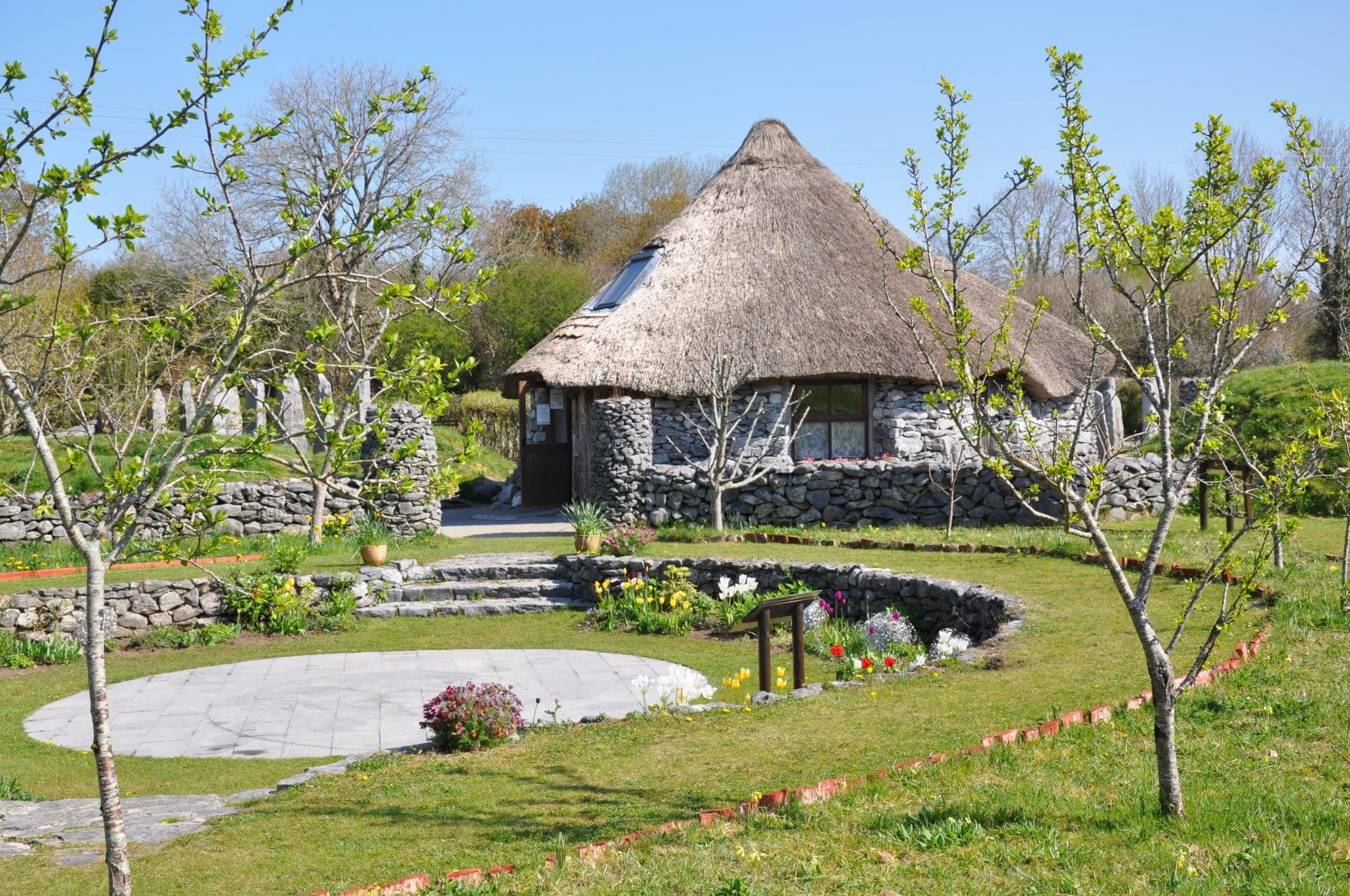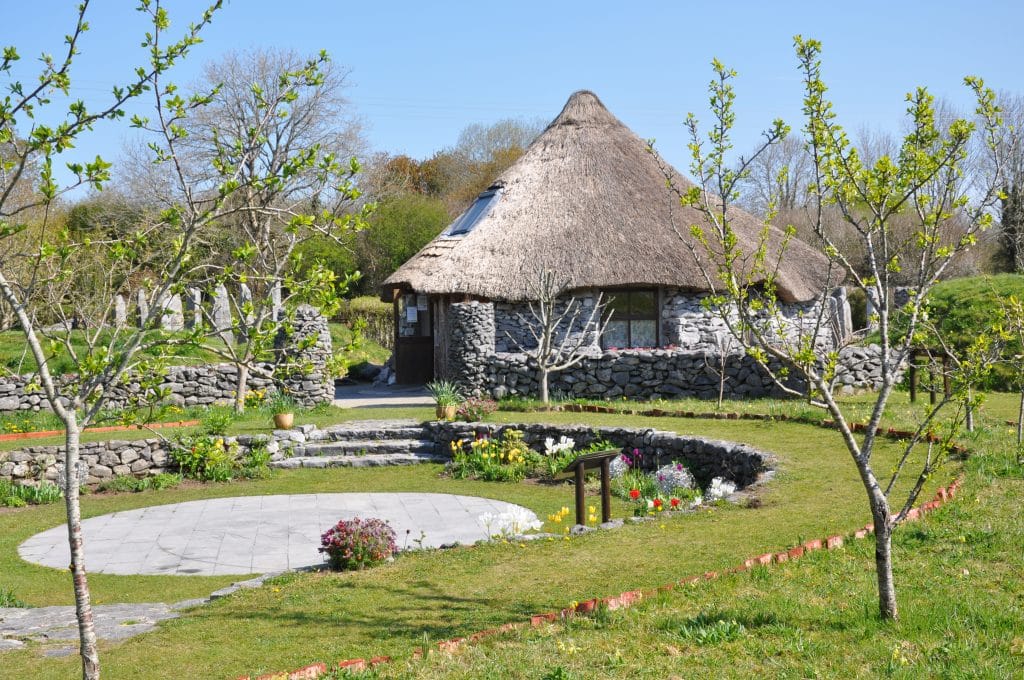 Surrounded by a blanket of wildflowers and rich native forests is Brigit's Garden, an enchanting destination for both children and adults alike.
Located in County Galway, the gardens and visitor centre offer an interactive experience for guests to explore Celtic mythology and heritage. The site is home to a discovery trail and playgrounds, as well as the Garden Café and gift shop.
Address: Pollagh, Rosscahill, Co. Galway
5. Harbour Splash, Co. Dublin – for a splashing good time
Time to get wet and wild with the whole family this summer. Based in Dublin, Harbour Splash is a sea-based outdoor water park and obstacle course that is bound to be one of the most enjoyable activities you're yet to find.
Children aged 10 to 15 must have a parent on-site while they're using the course. Those aged eight to ten must have a parent accompany them. One adult can be responsible for three children max. Slow sessions for children (accompanied by an adult) aged six to seven will be organized on occasion.
Address: The Stella, Old Pier, Coal Harbour Dun Laoghaire Harbour, Dún Laoghaire, Co. Dublin
4. We Are Vertigo, Co. Antrim – for thrill-seeking families
If you're looking for the ultimate thrill this summer, look no further than We Are Vertigo, located in Newtownbreda, near Belfast. This indoor inflatable park is essentially one giant bouncy castle that offers endless obstacles and will keep you keen for the duration of your session.
The Newtownbreda location also offers indoor high ropes (and low ropes for the little ones), rock-climbing, soft play, skiing and snowboarding lessons.
Its Belfast location has indoor skydiving and a master ninja course that is sure to be one seriously memorable experience!
Address: Newtownbreda Industrial Estate, 1 Cedarhurst Rd, Belfast BT8 7RH, UK
3. Center Parcs, Co. Longford – a must-visit holiday park
This newly-opened holiday park in Longford is a must-visit with the family this summer. Boasting 466 self-catering lodges and 30 apartments which will cater to over 2,500 guests, it is safe to say this will be an experience to remember.
The park will also be home to over 100 indoor and outdoor activities for the family, including a state-of-the-art indoor tropical water park.
Address: Newcastle Road, Newcastle, Ballymahon, Co. Longford
2. Fota Wildlife Park, Co. Cork – for animal lovers
If you're looking to be blown away this summer, stop by Fota Wildlife in County Cork. This not-for-profit independently-funded wildlife conservation aims to educate and encourage the wellbeing of rare and endangered species.
Address: Fota, Carrigtohill, Co. Cork
1. Tayto Park, Co. Meath – for a fun and memorable day out
No summer in Ireland would be complete without visiting Tayto Park with the family. Home to endless rides, fun, and fairground games, this place is bound to amuse kids of all ages.
It is also home to many interactive experiences fit for the entire family, as well as a zoo.
Address: Tayto Park, Kilbrew, Ashbourne, Co. Meath, A84 EA02