With so many restaurants and cuisines to be found in Dublin City Centre, it can be hard to decide where one should go for a meal. Well if you're looking for somewhere cheap and filling to eat, these are your best bets.
1. Dicey's €5 Carvery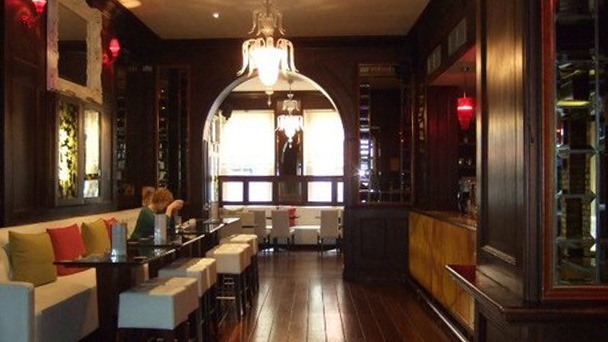 When it comes to cheap filling food, you can't get any cheaper or more filling than the Dicey's Carvery. At €6.25 or €5 with a student card, you can eat your heart out with this truly generous offer. Whether it's a hangover cure you're looking for or something to satisfy your taste buds, if you happen to be in town between 12-4pm, get yourself down to Dicey's on Harcourt Street.
2. The Mongolian Barbeque
I fell in love with the The Mongolian Barbeque on my very first visit after being told about it by a friend. It still surprises me how few people know about this truly hidden gem. Tucked into the quiet Angleasea Street in Temple Bar, you can create your own culinary masterpiece, catered for you and cooked in front of you on a giant open stove.
Every day from 12-4:30pm, you can enjoy a lunch bowl deal for €6.90. With fresh ingredients, a relaxing atmosphere and your own tasty creations, you can't go wrong.
3. Bunsen
This one is for the simplest of meat lovers who like their food homemade, tasty and cheap. The menu consists of four burger choices, three styles of fries and a range of soft drinks and alcoholic beverages.
With locations in Temple Bar, Wexford St. and Anne Street it's readily accessible. For €11.85c you can relish the taste of a hamburger with hand cut fries and a soft drink.
Fresh ingredients prepared daily on site and hand churned meat cooked however you desire unless you're a vegetarian, you won't have a reason not to love it.
4. Wow Burger
Equally as great as Bunsen but with a little more variety, Wow Burger will wow you (pun fully intended) with their bursting flavours. If you can't decide, just pop into whichever joint you go by first and try the second at another date!
5. Wok Inn
For noodle lovers like myself, Wok Inn is a noodle bar I have been telling people about ever since I discovered it two years ago working on Grafton Street. I regularly stop by for meals on my way in to the airport when I travel. Located just around the corner of the Gaiety Theatre on Lower Stephen's Street it can be a little tricky to find but worth it.
Noodles start from €6.00 with the most you'll spend being €6.50 depending on your choice of meat. I'd recommend going for the duck or prawn because often they'd make it fresh for you on site. As much as I love the place I like to avoid the lunch rush hour and other busy times just so food is as fresh as possible and not been sitting under heat lamps for too long.
6. Stir Crazy
Because food is a sensitive topic for people that love it, I'd be doing a great injustice if I didn't include Stir Crazy Noodle Bar. Situated in Temple Bar you can find yourself savouring some tasty strings from as little as €5!
7. Boojum
If you've been bitten by the burrito love bug and haven't heard of or eaten a Boojum burrito, you are doing it wrong. You can enjoy a succulent chicken burrito for €6.90 which will keep you fuelled for hours.
If it's not a burrito you want you can treat yourself to a burrito bowl, tacos or nachos. Whatever you get, expect some quality, tasty goodness.
8. Pablo Picante
If you haven't yet read about the Top 5 Places to Enjoy A Burrito In Dublin City then you can do so here. It is only then that you will be able to truly understand why Boojum / Pablo's is a must visit if you say you love burritos.
With their much larger sauce and alcohol collection than Boojum, there's truly not much difference in the quality of food and service.
9. Aobaba
For a new cultural cuisine experience, this little placed tucked away on Capel Street is your place. The English owned food company are dishing out some super tasty, authentic Asian and Vietnamese dishes. The portions are ridiculously big so I'd advise going with a friend or two and sharing a meal. They also do Bubble tea for you Insta-Famous wannabes!
10. Yamamori
If you're a sushi lover and looking for some tasty, freshly made sushi get down to Yamamori on Lower George's Street. For €9.95 their Lunch Bento will give you a sample of the menu. Changing daily, you could literally have it every single day!