So you've finally found your perfect match on Tinder (or, if you're lucky enough, in real life) and they've agreed to a first date. But now the panic starts. Where do you take them? Well, luckily for you, Dublin is teeming with great first date spots. Here's our list of the 10 best to calm your first date nerves.
10. Accents Coffee and Tea Lounge
We'll start off with a nice cosy coffee date, and Dublin doesn't get any cosier than Accents Coffee and Tea Lounge on Stephen Street Lower. It's the perfect place for a stress-free 'getting to know you' conversation. If you're both the travelling type you can bond over the giant world map on the wall, or if you both are readers there's a selection of books dotted around that's sure to get a conversation going.
Or, if you just want to sit and chat about whatever comes to mind, then relax in one of their comfy couches and talk over what is definitely the best hot chocolate in Dublin (I'm willing to fight you if you disagree). Accents have the perfect relaxing atmosphere to wipe away any first date jitters and opens until 11 so you don't have to leave early if the date is going well.
9. Pub Quiz at The Woolshed
Having a few drinks in a pub is a first date staple, but why not jazz it up with a bit of rivalry. Bring out your competitive side with a pub quiz and bond over trying to trounce the other teams (or of that isn't an option, bond over your mutual lack of general knowledge). The Woolshed Baa and Grill has a pub quiz every Tuesday from 9.30, and the top prize is €50 or more. So that's the second date paid for as well.
8. RHA Art Gallery
If you're into a more cultured first date scenario, then look no further than Ely Place and the RHA Gallery. It's a smaller gallery and not as busy as somewhere like the National Gallery of Ireland, so it's easier to feel like it's just the two of you. You can impress with your art knowledge, or just appreciate and learn about it together.
It's amazing how quick you can bond over a mutual like (or dislike) of a piece of art. And then when you're done there's a tasty cafe downstairs so you can discuss the art over a sandwich and a glass of wine.
7. Lighthouse Cinema
Okay, so I know everyone says that the cinema is a terrible first date because you can't have a proper conversation during a film, but those people have clearly never been to the Lighthouse Cinema in Smithfield. It's such a unique and cosy cinema that it's hard not to love it.
If you take your date here you're getting so much more than a regular cinema date. The Lighthouse shows a lot of event cinema such as National Theatre Live and Royal Shakespeare Company performances (so you're getting those culture points again), as well as having a beautiful bar and cafe so you can have drinks and food afterwards and chat about the movie. It's also got the cosiest cinema seats so it's easy to have a cheeky first-date cuddle.
6. Dublin Zoo
The Zoo is a definite on a list of first date ideas. It's a perfect no-pressure date. First of all you don't have to worry about dressing up because it's casual; a pair of jeans and some comfy shoes will do. Second, you don't have to worry about things to talk about because there are animals everywhere and who doesn't love talking about animals? If you find yourself in a conversation rut just go and look at the penguins. No one can be awkward when there are penguins to gush over. Bonus points if you get to see them being fed.
5. National Botanic Gardens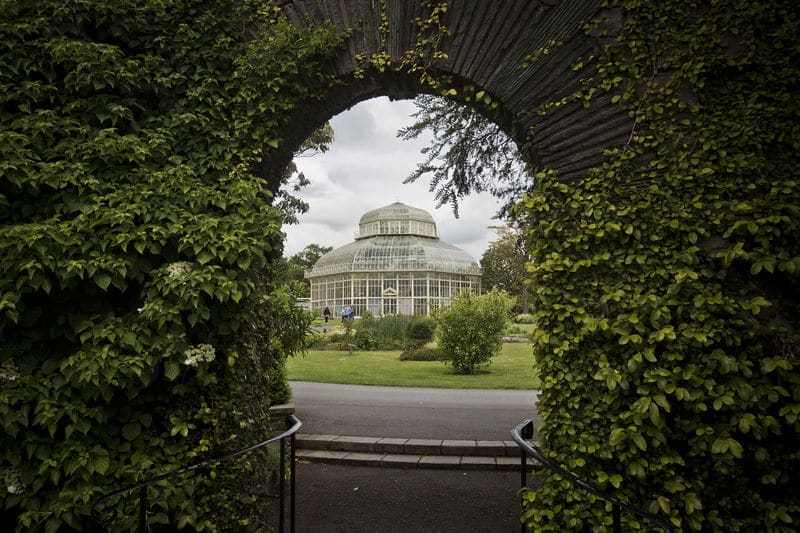 If you're not really into penguins, but love some plant life, then the Botanic Gardens is a great first date. Like the zoo, it's casual, so there's not too much pressure, and there's loads to talk about. It's a great daytime date if you don't want to sit in a dark pub, and even if you don't know much about plants it's still nice to stroll around and have a chat. If you're into a more relaxed date atmosphere then this is definitely worth doing.
4. Howth Head Cliff Walk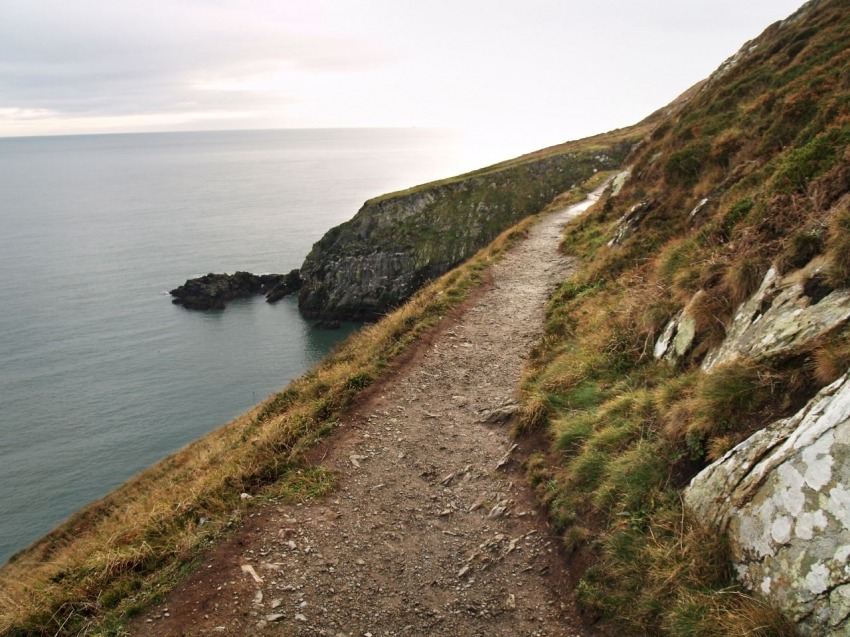 For those of you who want something a bit more than a stroll, head to Howth and do the Howth Head Clifftop Walk. On a sunny day it's a stunning walk, but even if the weather isn't as bright you still get some great views. You won't be stuck for anything to talk about with the sights of Lambay Island and Ireland's Eye (a bird sanctuary for the wildlife lovers on a date) as well as The Baily Lighthouse. If you go when the gorse is at full bloom you'll even have the beautiful aroma of coconuts to keep you both company as you walk.
3. Cooks Academy Cooking Classes
So, this one is a little pricey, but if you're really looking to impress then a cooking class at the Cooks Academy on South William Street is the place to go. It's so much better than just going out for dinner, because not only do you get to show off your amazing cooking skills (and suss out if your date's skills are worth the second date), but it's a great bonding experience for two people.
You have such a laugh whether you can cook or not and it's a memory that will last well past the first date. Plus you get to eat the food afterwards so you still get all the benefits of a dinner date. Cooks Academy has some amazing classes, from an Irish take on tapas to a Fabulous Chocolate Desserts class (you don't get more romantic than chocolate).
2. Token
This is for those looking for a first date with a bit of a difference. Token in Smithfield is a bar and restaurant that not only offers great food (with hilarious names, I'm looking at you 'Obi-Wan-Ke-No Meat Taco') and drinks, but you get to play retro video games, like Pac-Man and Donkey Kong, while enjoying them.
It's so much better than sitting awkwardly at a dinner table with nothing to say. Bring out your competitive side again by trying to beat each other's scores (there's no better way to flirt than with some harmless rivalry), and bond over your mutual curiosity at their bacon-battered Reese's Cups (it can't be just me?).
1. The International Comedy Club
The best first date spot in Dublin by far is The International Comedy Club on Wicklow Street. Firstly, it's not expensive, about €10 each. Secondly, it's small and cosy so you might have to squeeze in together; perfect romantic atmosphere. Thirdly, laughter is the best way to someone's heart, I'm sure I've heard that somewhere (and if not well I'm saying it now, it is), and laughing together is going to create that great first date spark. The International always has fantastic comedians, both well-known and up and coming, so you're guaranteed a good night regardless of how the date goes. And if it does go well then you never know, you might be quoting those jokes in your wedding vows.
So there you have it, the best places for a first date in Dublin. If you can't impress with one of these then I'm afraid it just wasn't meant to be.