From cycling to surfing, here are our 10 favourite outdoor activities in Ireland to try before you die.
Ireland is known as the Emerald Isle, and anyone who has visited will know why.
The landscape is a stunning tapestry of greens, while the rugged coastline gives epic views of the Wild Atlantic Ocean to the west and the heart-warming Irish Sea to the east.
With lots of clear water lakes and natural forest in between, Ireland is by far one of the best countries for outdoor activities. The weather lends itself well for adrenaline junkies, while the beaches offer some of the best surf in the world.
So before you plan your next heart-pumping trip, check out our top 10 outdoor activities in Ireland that you need to try before you die. Just don't forget your wet gear!
10. Camping – to get back to nature
Camping is the best way to experience outdoor activities in Ireland and there are lots of sites available. For the seasoned camper, there are small, basic sites to book at very reasonable prices.
There are larger, convenient campsites for longer stays or more luxurious 'glamping' sites for those who enjoy the comfort of a bell tent. The Irish weather may not be ideal for camping holidays but when the sun does shine it can be the best place in the world to sleep under the stars.
9. Cycling – to beat the traffic
Ireland is full of beautiful national parks, quaint villages and bustling cities with most places offering somewhere to hire bikes per hour.
From the busy streets of the capital to the serene beauty of Killarney National Park cycling is a fun way to explore the Emerald Isle and take in the sights.
8. Hiking – to discover far-off places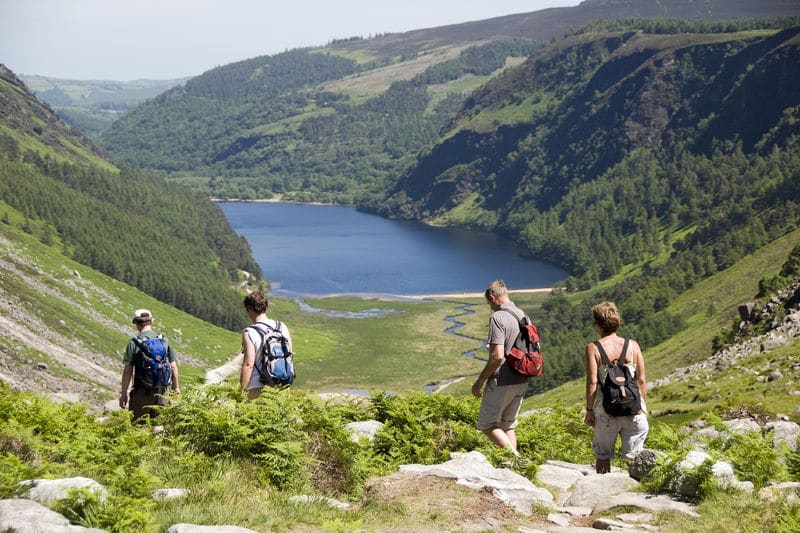 Whether you would rather a casual meander or a more energetic hike, Ireland has acres of land to enjoy. Stunning coastal paths include the Wild Atlantic Way and the Causeway Coast not to mention the Beara, Inishowen and Dingle peninsulas for epic views.
The Mourne Mountains offer an alternative route, while the Wicklow Way takes hikers through a vast number of landscapes from forest trails to boggy treks. And for the ultimate bucket list achievement, why not take the Stairway to Heaven, aka the Legnabrocky Trail across the bogland of Cuilcagh in Co. Fermanagh.
7. Horse riding – a chance to appreciate Connemara ponies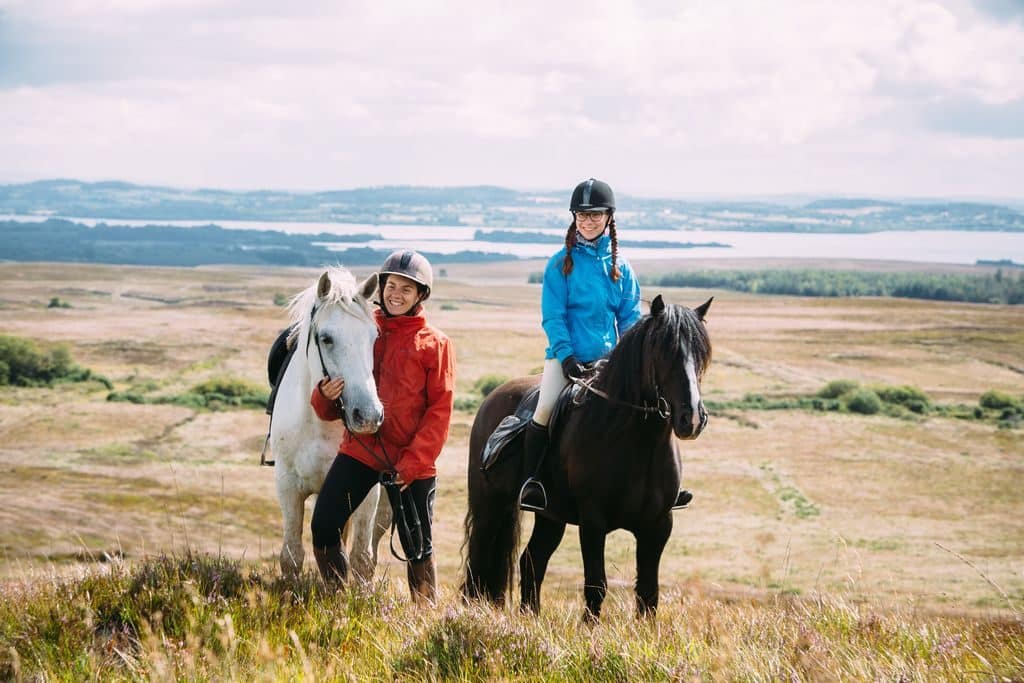 For regular riders, to absolute beginners, Ireland is the perfect place to enjoy time in the saddle. There are so many equestrian centres offering lessons, treks of all abilities or even cross-country adventures.
Irish beaches are wonderful places for a gentle ride with friends or a more adventurous gallop. Horse riding holidays can be tailored to your needs and are a great way to brush up on equine care.
6. Sailing – to test your sea legs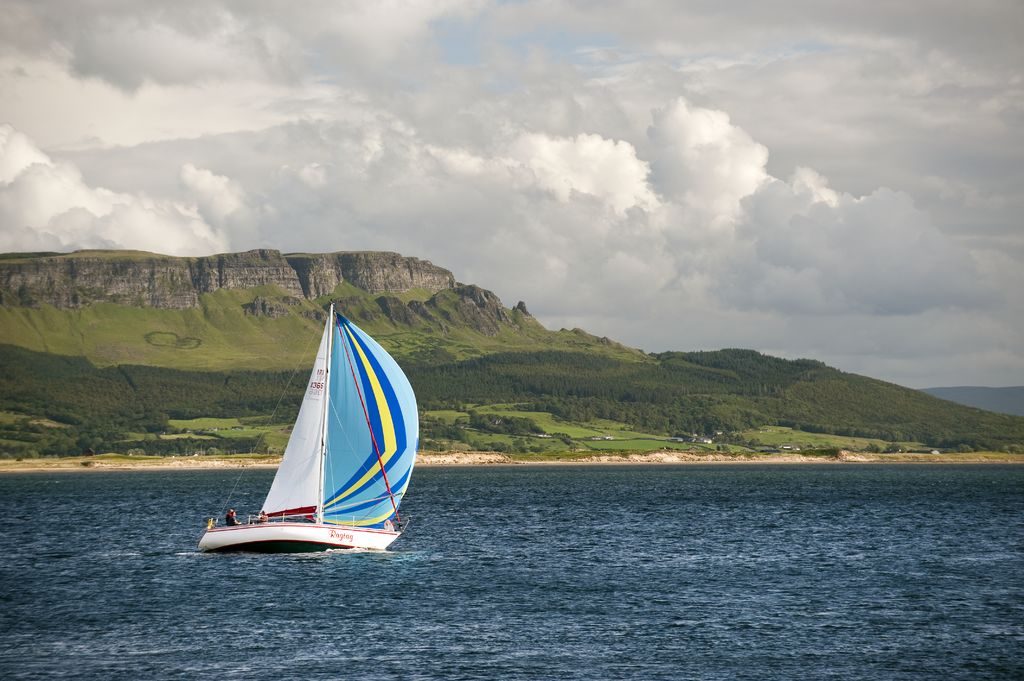 Ireland's coast is a great place to test your sea legs with various sailing courses on offer during the summer months. From relaxing day trips on the water to more intense development courses in sailing skills there is something for everyone.
Sailing is very popular in coastal areas from May to October and a great way for children to make friends and learn new skills. It can be an extremely thrilling and invigorating sport that will test limits you never even knew you had.
5. Swimming – one of the best outdoor activities
From sheltered coves in west Cork to Pollack Holes in Kilkee, there are many wonderful places to swim in Ireland. Refreshing dips or more invigorating plunges can be had and are not only limited to the summer months.
It is not uncommon to see people swimming all year round in Ireland with a traditional dip taken every Christmas morning from Lahinch beach. With enough determination and a good quality wet suit swimming is one of the top 10 outdoor activities on our bucket list.
4. Abseiling – to face those fears
Abseiling is a challenging activity that also caters for all abilities and allows you to learn at your own pace. There are indoor climbing walls to build up confidence before taking on the more challenging climbs outside.
Supervised courses will teach you how to descend a slope in a controlled way with the help of a rope while attached to a harness. It can be terrifying for anyone afraid of heights but result in a great sense of personal achievement while enjoying the Irish landscape.
3. Kayaking/canoeing – to discover Ireland on water
Little can beat the serenity of floating down a slow-moving river in a canoe surrounded by natural beauty and wild birds. West Cork is a stunning place to explore on the water with lots of hidden caves and small islands to discover.
For kayaking on the ocean, you may be lucky enough to catch a glimpse of dolphins, seals or even basking sharks. Not to mention puffins and other stunning birds along the cliffs.
2. Surfing – for the ultimate workout
The Wild Atlantic Way is famous for many things with surfing being one of them. Believed to offer some of the best waves in the world it is the perfect place to learn how to surf with lessons running all year round.
Wet suits are available to hire along with surfboards and group lessons so why not add this adrenaline sport to your bucket list and ride the waves…..or at least attempt to stand on the surfboard for more than 10 seconds!
1. Scuba diving – to explore the ocean
For a truly thrilling outdoor activity, learning how to scuba dive in Ireland is a fantastic experience. Beginners and under-10s can start by using the diving equipment in a swimming pool before diving deeper into an aquarium tank.
There are lots of places that offer the full range of PADI scuba courses with daily oceans dives happening throughout the year. Learning to scuba dive is a unique experience and for us at IB4UD offers the ultimate outdoor experience.