Here are some of the most moving Irish funeral songs, ballads that could break even the strongest of wills and characters.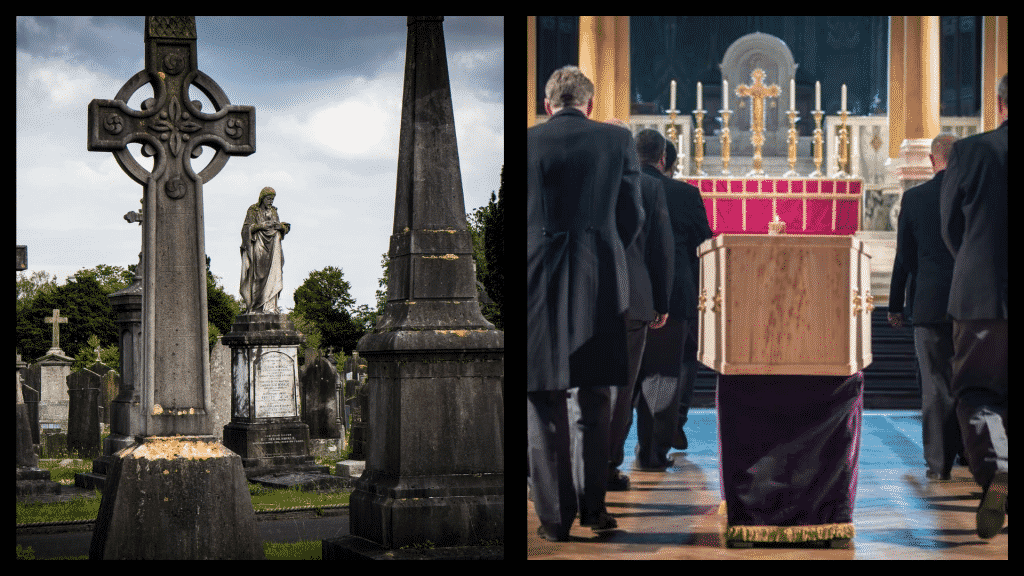 Irish funerals are a unique part of Irish culture. While funerals are a very sad occasion filled with grief and sorrow, we must not forget to celebrate the special life of the person who has passed on.
Music and song play a prominent role in Irish funerals. You could say we use it to express our sadness. There's something incredibly moving when we all come together to celebrate the life of a loved one,
We all sing in unison or just simply sit in our own silence whilst the soothing sounds of the instruments take over. A piece of music with no lyrics can often speak the words we can't find to say ourselves.
With all of that in mind, here are ten moving Irish funeral songs, ranked.
10. Boolavogue – an Irish rebel song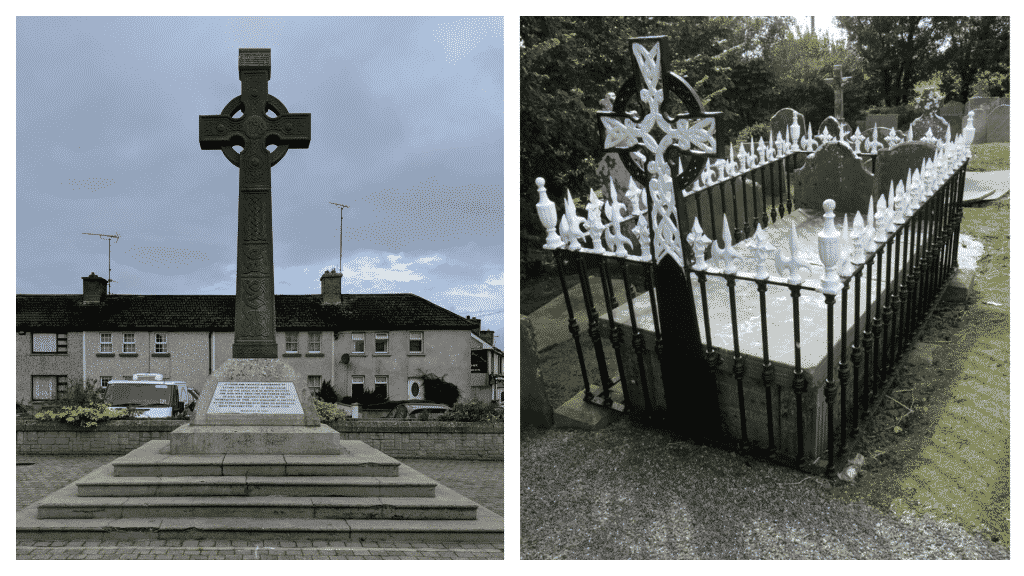 Boolavogue is a village situated in County Wexford. The song commemorates the Irish rebellion that took place there in 1798 where the local priest, Fr John Murphy, brought his people into battle which they ultimately lost.
This song is often sung at funerals in Wexford.
9. Red is the Rose – a story of two lovers separated
This beautiful song, which originally came from Scotland, tells the tale of two lovers who are ultimately separated when they have to emigrate and leave each other.
The most powerful versions of this song are when there is no music accompanying and you can really hear the voice of the singer. A version we particularly enjoy is that from The High King's.
8. Lux Eterna, My Eternal Friend – a song about friendship
This captivating song is taken from the movie Waking Ned Devine that starred the late David Kelly. It is a story of friendship and ultimately loss.
The speech given at Kelly's character's funeral by his friend Jackie (played by Ian Bannen) closes out the song. The lyrics say, "the words that are spoken at a funeral, are spoken too late for the man that is dead".
A song that will send shivers down your spine but fill your heart.
7. Fields of Gold ­– a simply stunning Irish funeral song
The Eva Cassidy rendition of 'Fields of Gold', has been sung at many Irish funerals. It is one of the most moving of Irish funeral songs.
This is beautiful music anyone who has lost a loved one can find comfort in. The lyrics, "we will walk in fields of gold", portrays how we will all be reunited someday with those we have lost. There's rarely a dry eye in sight when this song is sung.
6. The Auld Triangle – a time in history portrayed through song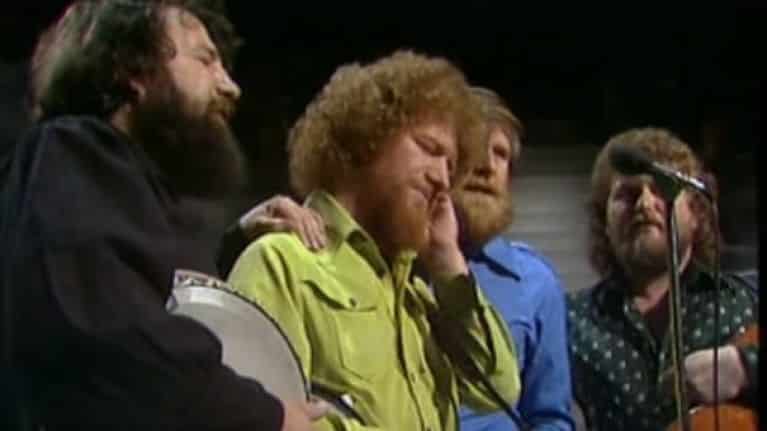 The inspiration for this famous tune was the large metal triangle that was beaten every morning in Mountjoy Prison to wake prisoners. It strikes a nostalgic tone and can be heard at a Catholic funeral.
This song was made famous again by The Dubliners in the '60s. When this is sung, you can hear a pin drop. You'll normally hear this at the wake when everyone is being hushed while a man with a pint in hand begins the tune.
5. May It Be – a truly haunting Irish funeral song
The enchanting voice of Enya lends itself to this song, which is featured in The Lord of the Rings.
There is a great calm that comes with this song. Everything seems to slow down, and life feels like it comes to a gentle pause for a moment in time.
4. Danny Boy ­– a classic of the Irish funeral songs
Popular song Danny Boy has been played at both Princess Diana and Elvis Presley's funerals; however, it is synonymous with Irish funerals. It is generally perceived as one of the most beautiful funeral songs.
The story, thought to be of a son going to war or emigrating, is a favourite among many Irish people, with many different versions out there to listen to.
3. Amazing Grace – one of the most loving songs of all time
The story of slave trader turned priest; John Newton wrote this song when asking God to save him.
This song is appropriately named 'Amazing Grace' as it's nothing short of amazing when sung. The harmony throughout is sure to give you chills.
2. May the Road Rise to Meet You – an Irish blessing
This song is an adaptation of the Irish blessing, 'May the road rise up to meet you'. The blessing is about how God has blessed your journey, so you will be met with no great difficulty or hardship.
At the end of the blessing, we are reminded that we are all kept safe in the arms of God, which can be a great comfort to those mourning a loved one.
1. The Parting Glass – the final send-off
This song is particularly moving as the lyrics are those of the passing person. The story of the song comes from a custom in many countries where the departing guest would be given a final drink before they left on their travels.
When this is played at a funeral, we can take it as the deceased's final farewell.
Notable mentions
Carrickfergus: This is an Irish folk song about the County Antrim town and was published back in 1965.
She Moved Through The Fair: Another traditional song from the Irish folk genre, this is one of the best Irish funeral songs. It is a moving song, and has even been composed by Sinead O'Connor.
The Raglan Road: One of the best Irish songs of all time, it is also suitable as an Irish funeral song. It may not be religious music, but it is a stunning ballad and tale of love.
FAQs about Irish funeral songs
What is the most played song at a funeral?
In general, the most played song at a funeral is 'You'll Never Walk Alone', which has overtaken Frank Sinatra's 'My Way'.
These would be the most popular funeral songs. Ave Maria may also be popular and is deserved a mention among these amazing songs.
What is the saddest Irish song?
Perhaps the saddest Irish songs would be 'Green Fields of France', 'The Island', and 'The Rare Auld Times'. All three are lovely songs.
What are the most beautiful Irish music and songs ever?
This would range from 'The Fields of Athenry', to 'Danny Boy', 'Molly Malone' to 'Galway Bay', and The Rose of Tralee. Irish traditional music is generally very beautiful. These may also be played as Catholic funeral songs.