With 32 counties competing in the sport, we look at the 10 most successful GAA county football teams in the history of the game.
Ireland has a rich history filled with culture, and a massive part of that is its native sports.
One of these sports played is Gaelic football, under the guidance of the Gaelic Athletic Association (GAA).
A highly-skilled and technical game, it is the most popular sport in Ireland.
County football is the pinnacle of the sport which every player aspires to reach.
With 32 counties contesting first their provincial Championship then on to the All-Ireland series, we have managed to collate the 10 most successful GAA county football teams in the history of the game.
10. Down – 17 Championship titles
Tenth on the list is Ulster side Down, who have gobbled up five All-Ireland titles and a solid 12 Ulster Championship titles. Down last won the All Ireland in 1994.
Cork defeated the Mournemen in the 2010 All-Ireland decider, but with 17 Championship titles in total, Down are well-deserved of their place on the top 10 most successful Gaelic football county teams.
9. Tyrone – 18 Championship titles
Tyrone are on this list thanks to their emergence as one of the most feared teams in Ireland in recent decades. Tyrone have won 3 All-Ireland titles, all of which came between 2003-2008, while they were runners up in the 2018 final.
With 15 Ulster titles, they sit ninth in the table. They are contenders for Ulster and All-Ireland success every season and are sure to move up the list in the coming years.
8. Roscommon – 26 Championship titles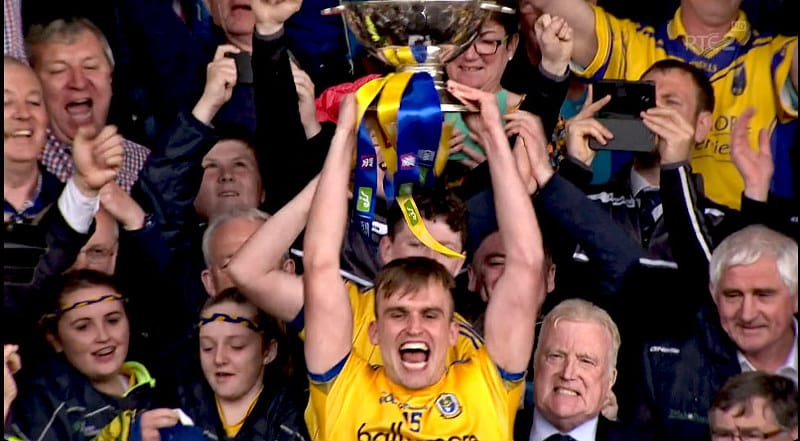 Roscommon only have two All-Ireland titles to their name, but with a remarkable 24 Connacht titles, they have risen to eighth on the list.
They have not contested an All Ireland final since 1944, but have won the Connacht Championship in 2017 and 2019, restamping their name as one of the most competitive Gaelic football sides in the country.
7. Meath – 28 Championship titles
Meath were a major force in Gaelic football in the late 1990s where they claimed the All- Ireland in 1996 and 1999 and were runners-up in 2001, but have not contested a final since.
They have won seven All-Ireland titles in total on top of 21 Leinster titles, but in the face of Dublin's recent dominance have not won a Leinster title since 2010.
6. Cavan – 44 Championship titles
Unlikely to be so high on the list is Ulster football contingent Cavan. With five All Ireland titles to their name, Cavan are well-deserved of their spot just outside the top five.
They also hold the record for the number of Ulster Championship titles with 39 and were denied a 40th Ulster title this year when they lost to Ulster heavyweights Donegal.
5. Cork – 44 Championship titles
'The Rebels' are renowned for their force in hurling, but rank as the fourth most successful football team in Ireland with seven All Ireland football titles.
The most recent victory came against Down in 2010 after losing out to rivals Kerry in the 2009 decider. With 37 Munster titles to add, the Rebel County kick off the top five most successful counties strongly.
4. Mayo – 49 Championship titles
It is a constant wonder in the GAA world how Mayo have only won three All-Ireland titles. They have lost all the finals they have played in 2012, 2013, 2016 and 2017, three loses of which were against Dublin.
However, with a stunning 46 Connacht titles, they sit nicely at fourth. As a regular fixture in the latter end of the football season, there is no doubt Mayo will continue to pick up trophies.
3. Galway – 57 Championship titles
Also more known for their exploits at hurling, but with nine All Ireland football titles to their name, Galway sit third in the list. Their last title came 18 years ago when they defeated Meath in 2001, and this was the last time they have contested a final.
They are the most successful football team in Connacht with 48 Championship titles, the last as early as 2018. With an All Ireland semi-final appearance in 2018, Galway are not far from adding to their record.
2. Dublin – 86 Championship titles
While they may be the most dominant Gaelic football team of this decade claiming six of the last eight All-Ireland titles, Dublin are second in the last of the top 10 most successful county football teams.
They have 28 All-Ireland titles to their name, combined with a massive 58 Leinster titles. They are currently only the second team in history to win four All Ireland titles in a row (2015-18), and are favourites for winning five in a row this year, which would be a GAA football record.
1. Kerry – 117 Championship titles
You don't need to guess why Kerry is known as 'The Kingdom'. They have amassed a record number 36 All-Ireland football championships, the last coming in 2014 when they defeated Donegal, coupled with an eye-catching 81 Munster title; the most provincial titles won by any county on the land.
Kerry claimed four All Ireland's between 2004-2009, while they remain only one of the two teams in football history to have won four All-Ireland's in a row, from 1978-1981.
Kerry will not be caught for a long time, but it is likely that the Dubs may beat their All Ireland record with the run that they are on. With an increasing presence around the globe, it is well worth your time to follow the championship and keep an eye on the most successful teams.
Get featured on Ireland Before You Die
Do you want to get your Irish business more online exposure? Especially to those interested in travelling the best places in Ireland? Then why not get a dedicated feature on Ireland Before You Die. Find out more 
here.
Legal Disclaimer
We cover articles relating to many activities. Some of our articles showcase gaming and gambling as activities. While we do not take money for bets or own any gambling venues, we feel it is important that our readers know the risks of such venues or sites that we may mention in our articles. Gambling involves risk. Please only gamble with funds that you can comfortably afford to lose. See our legal disclaimer for more info.