If you agree that dogs are our best friends in life, this list is for you! Check out the ten most popular dog breeds in Ireland below.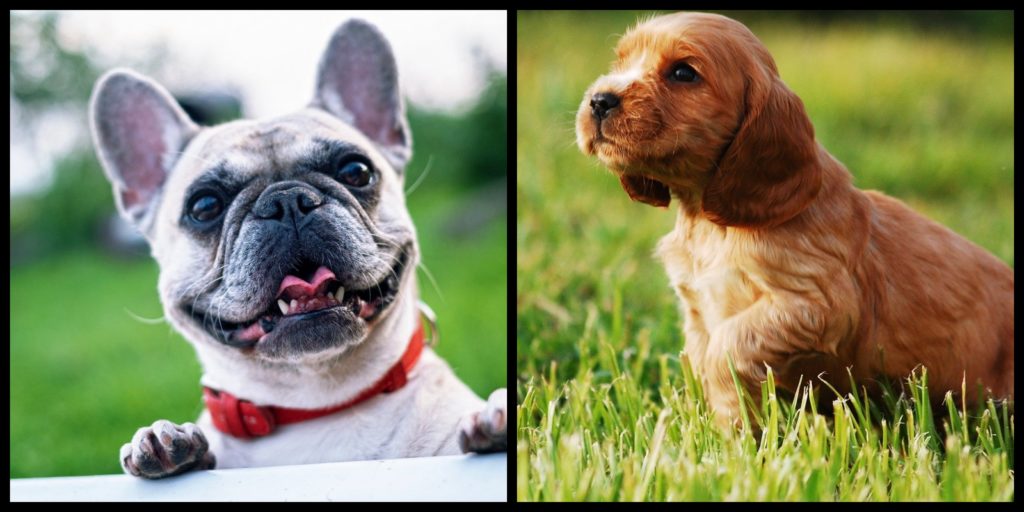 National Dog Day or not, we've always had a soft spot for dogs on the Emerald Isle. No matter if wolfhounds, terriers, or spaniels, they are an integral part of many Irish families – and our Instagram feed, too.
In three months alone, the Irish have posted more than two million pictures of their paw-some pooches, Northern Ireland and the south together!
Thinking about adding a new member to your family (and social media) but not yet sure which one to get? Our list of the ten most popular dog breeds in Ireland might help you make up your mind. 
10. The Kerry blue terrier – a cuddly and protective member to your family
Also known as Irish blue terrier, this breed emerged in the 1700s in County Kerry. There's a romantic legend saying that when a Russian shipwrecked in Tralee Bay, an exotic blue-coated dog paddled its way ashore – and mated with all the female terriers in the area.
While we can't confirm this legend is true, it's a fact that the Kerry blue terrier, with its distinct woolly coat, makes a cuddly and good-hearted family member, and an excellent guard dog, too.
9. The Irish water spaniel – a water-loving and energetic breed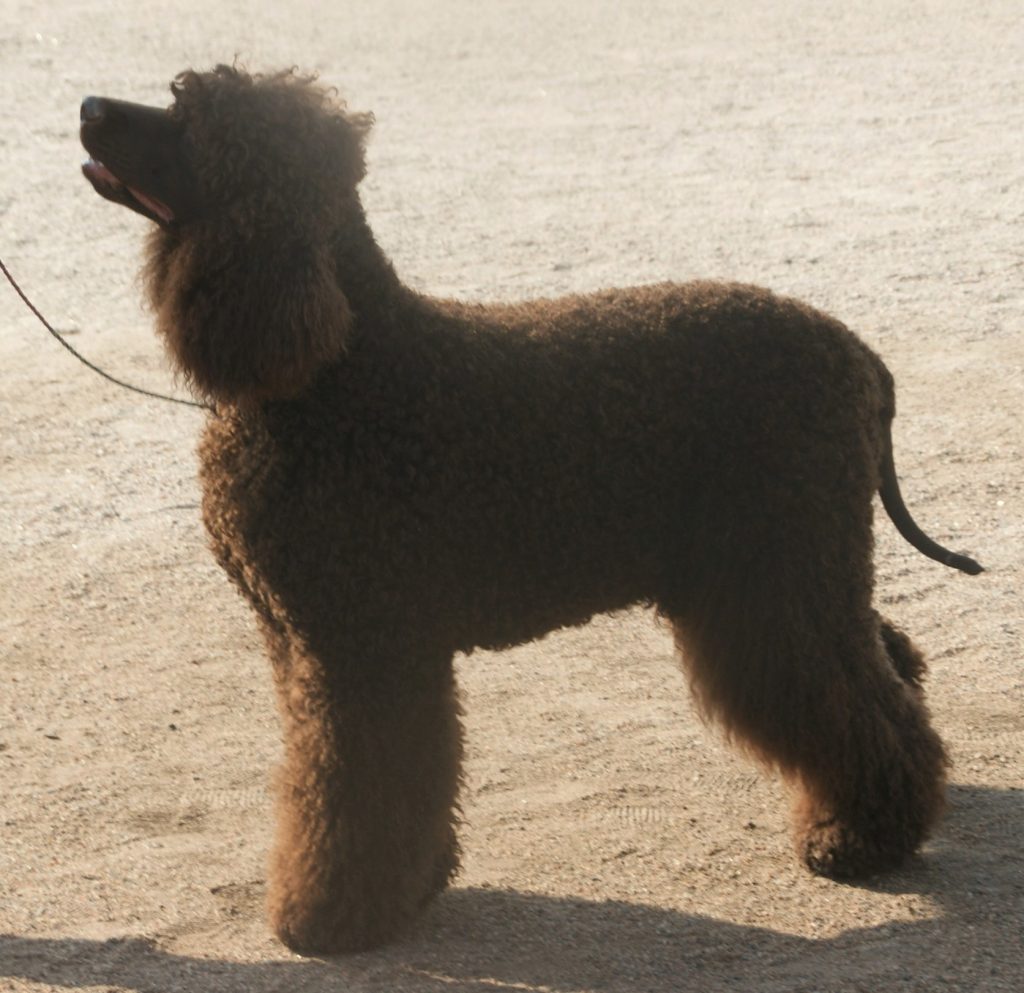 One of the largest and oldest of the spaniel family, the Irish water spaniel is an active and energetic companion as well as a great family dog.
The breed is easily recognisable by its distinctive set of locks, curly coat, and rat-like tail. It seems to have populated the Emerald Isle in the 19th century.
As you might have guessed by the name, these dogs love everything water and are excellent swimmers.
8. The Irish setter – the perfect dog for a family with kids
Easily recognisable by their long, silky fur, and of a red or chestnut colour cut, the Irish setter ranks highly among the most popular dog breeds in Ireland.
Irish setters are a good-natured, smart bunch that get along well with children and other dogs. Keep in mind though, this breed has a very high activity level – they require long, daily walks and off-lead running in wide, open spaces.
Also, their fur needs frequent brushing to maintain its condition.
7. The border collie – one of the most intelligent dogs you can find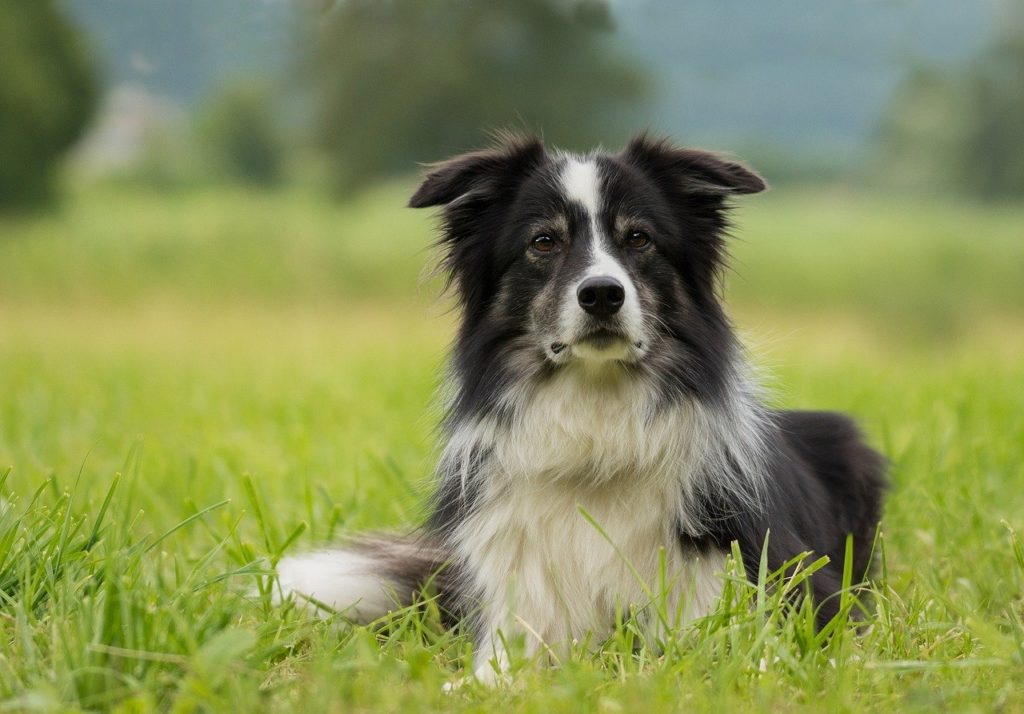 Border collies have been around since the 19th century and were initially used for herding livestock. However, they have also become one of the most popular dog breeds in Ireland as pets.
They rank among the most intelligent dogs and are known to be extremely energetic, acrobatic, and athletic, which explains why they excel at activities such as flyball, agility, and obedience.
Border collies are very people-oriented and make excellent family dogs. On the flip side, some don't accept four-legged rivals in their territory.
6. The Irish terrier – a confident and action-loving companion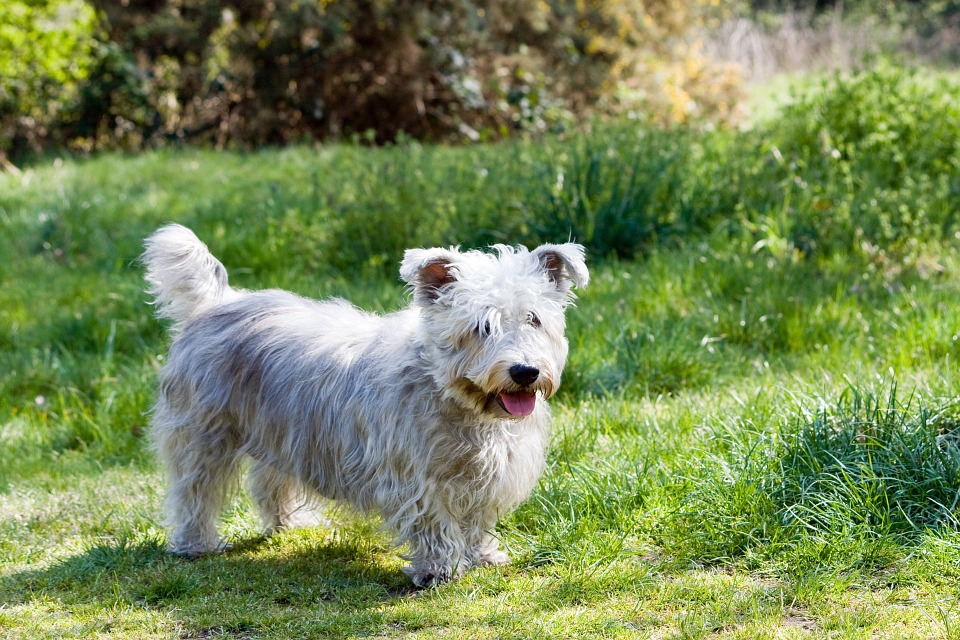 One of the most popular dog breeds in Ireland, the Irish terrier is also one of the oldest ones – records first mentioned him in the 19th century.
The Irish terrier is easily recognisable by its red coat which protects him from all kinds of weather – ideal for Ireland. Despite their small size, these dogs need a lot of physical activity, so keep that in mind before you fall for their cute face.
They make lifelong and reliable companions. However, they are also known to be little machos, so their owners need to train them properly and earn their respect.
5. The golden retriever– a fun-loving and intelligent family dog
Just as their name suggests, golden retrievers boast a golden to dark-golden coat, making them one of the most beautiful, paw-some pooches.
Fun facts about Golden Retrievers include, they are smart, friendly, fun-loving, easy to train, and incredibly patient with children, making them great family dogs. However, thanks to their good nature and kindness, you shouldn't rely on them as guard dogs.
Also, unlike other breeds, golden retrievers love the water, so keep them in eyesight (or on a leash) when around rivers, lakes, and the ocean.
4. The Irish wolfhound – one of Ireland's oldest dog species
Among the most popular dog breeds in Ireland, the Irish wolfhound has inspired literature, poetry, and mythology. Sources suggest it came to Ireland over 5,000 years ago and has been a faithful companion to humans for centuries.
Irish wolfhounds are the tallest of all dog breeds, theoretically making them excellent guard dogs. However, thanks to their tendency to make friends with everyone on first sight, they really are better suited as cuddly pets.
Sadly, Irish wolfhounds have among the shortest of canine life expectancies, with the average being just seven years.
3. The springer spaniel – a loyal family member that loves to interact with humans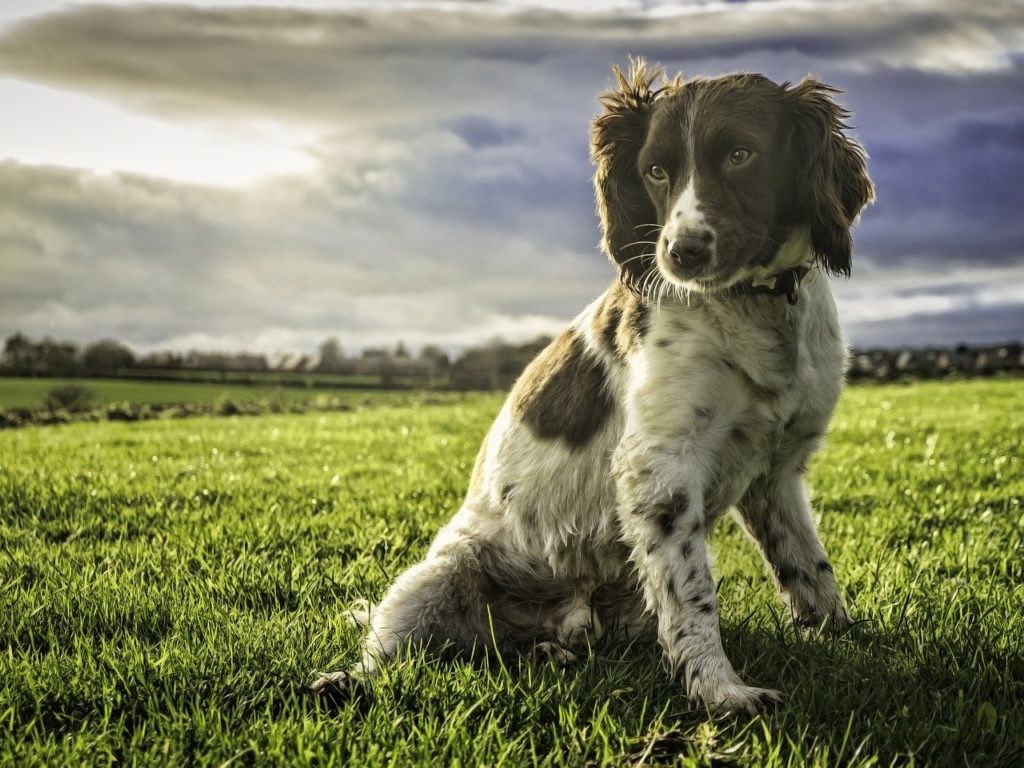 This medium-sized dog is originally a Brit, but this didn't stop him from becoming one of the most popular dog breeds in Ireland.
Springer spaniels are typically social, friendly, eager to please, and quick to learn. They usually choose one member of the family to be most loyal to, but that doesn't stop them from being friendly with the rest of the party, too – cats excluded!
Springer spaniels quickly get bored, so make sure you have enough time to entertain them.
2. The French bulldog – the most-posted dog by Irish Instagram users
A cross between toy bulldogs from England and local ratters in Paris in the 1800s, the French bulldog is one of the most popular breeds around the world – and an Instagram star in Ireland! It keeps getting posted more frequently than any other breed.
The French bulldog is a fun-loving, friendly, mild-mannered companion that requires close human contact. If left alone for a couple of hours, your furry family member might develop anxiety.
1. The cocker spaniel – the winner of the most popular dog breeds in Ireland according to Facebook
While the cocker spaniel is not originally an Irish dog, no breed has been posted more often on Facebook on the Emerald Isle than this cutie.
Cocker spaniels were originally bred as hunting dogs in the United Kingdom and the US before climbing the ladder as one of the most family-friendly companions.
They are generally good-natured, intelligent, and easy to train but – as former hunting dogs – need regular exercise outdoors.
They are great with kids as well as other pets.