You have to visit these pubs and bars before you die for a traditional music session, Irish hospitality, Irish beers, and more.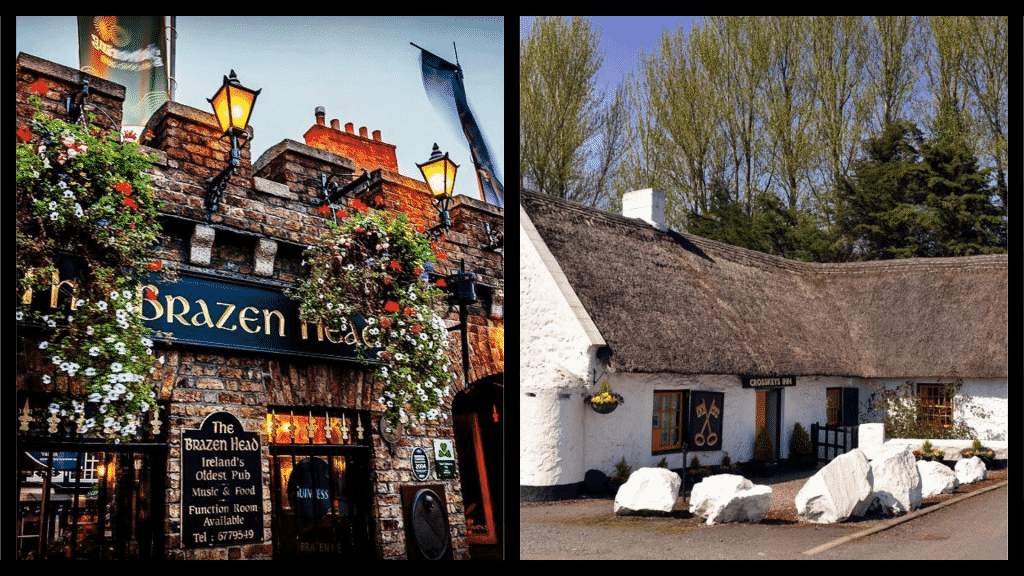 "When I die, I want to decompose in a barrel of porter and have it served in all of the pubs in Ireland," were the famous words of Irish American novelist J.P. Donleavy.
This quote perfectly sums up the adoration that Irish people have for pubs. The culture surrounding Irish pubs and bars is what makes them one of a kind.
We love the traditional music, the chatter, the commotion around the place, and, of course, the exquisite pints being served.
There are over 7,000 pubs and bars operating in Ireland and we have managed to pick the top ten most famous of them all. If you haven't visited these places, make sure to put them on your list.
Here are the top ten most famous pubs and bars in all of Ireland.
Ireland Before You Die's top tips to pubs in Ireland:
10. O'Connor's Famous Pub, Co. Galway – perfect spot for a Galway Girl
Located in the scenic Salthill, O'Connor's Bar claims to be Ireland's first singing bar. That may be up for debate, but it is arguably Ireland's most viewed bar, thanks to Ed Sheeran.
O'Connors is featured in Sheeran's music video for his hit song 'Galway Girl', which starred actress Saoirse Ronan.
If you plan on visiting O'Connor's, it is a REAL Irish pub, meaning there are no TVs, no food served, and it only opens in the evenings. A night here is one not to miss.
READ MORE: The Ireland Before You Die guide to the best pubs and bars in Galway.
Address: Salthill House, Upper Salthill Rd, Galway, H91 W4C6
9. The South Pole Inn, Co. Kerry – a pint with a slice of history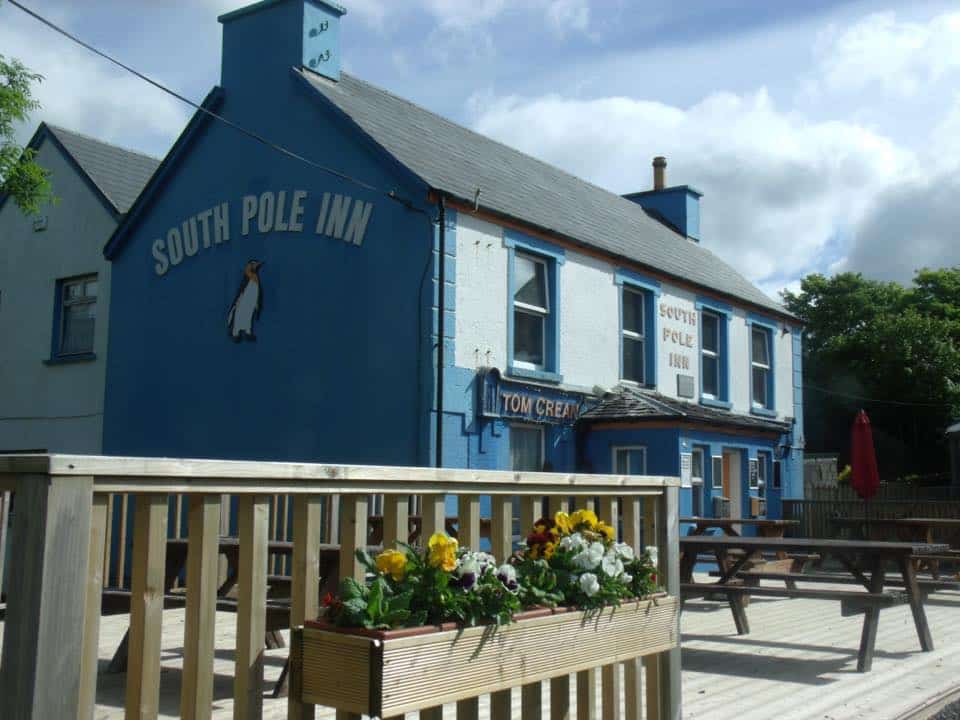 Outside Dingle, in the picturesque Irish town of Annascaul, you'll find The South Pole Inn, founded by the Antarctic explorer Tom Crean.
If you didn't learn about Mr. Crean in school like the rest of us, he was an incredibly heroic man, who completed three gruelling expeditions to the Antarctic. You can find many of his memorabilia on display inside the South Pole Inn.
LEARN MORE: Our guide to the best pubs and bars in Kerry.
Address: Main Street Lower Main St, Gurteen North, Annascaul, Co. Kerry
8. The Crosskeys Inn, Co. Antrim – the oldest thatched pub in Ireland
If you want a real traditional Irish pub, The Crosskeys Inn is a must-visit.
Named "Country Pub of the Year 2017", this pub is the quintessential Irish pub, with low ceilings, uneven walls, a roaring open fire, singing, and story-telling sessions all to be found inside.
Address: 40 Grange Rd, Toomebridge, Antrim BT41 3QB, United Kingdom
7. The Crown Liquor Saloon, Co. Antrim – one of the most famous pubs and bars in all of Ireland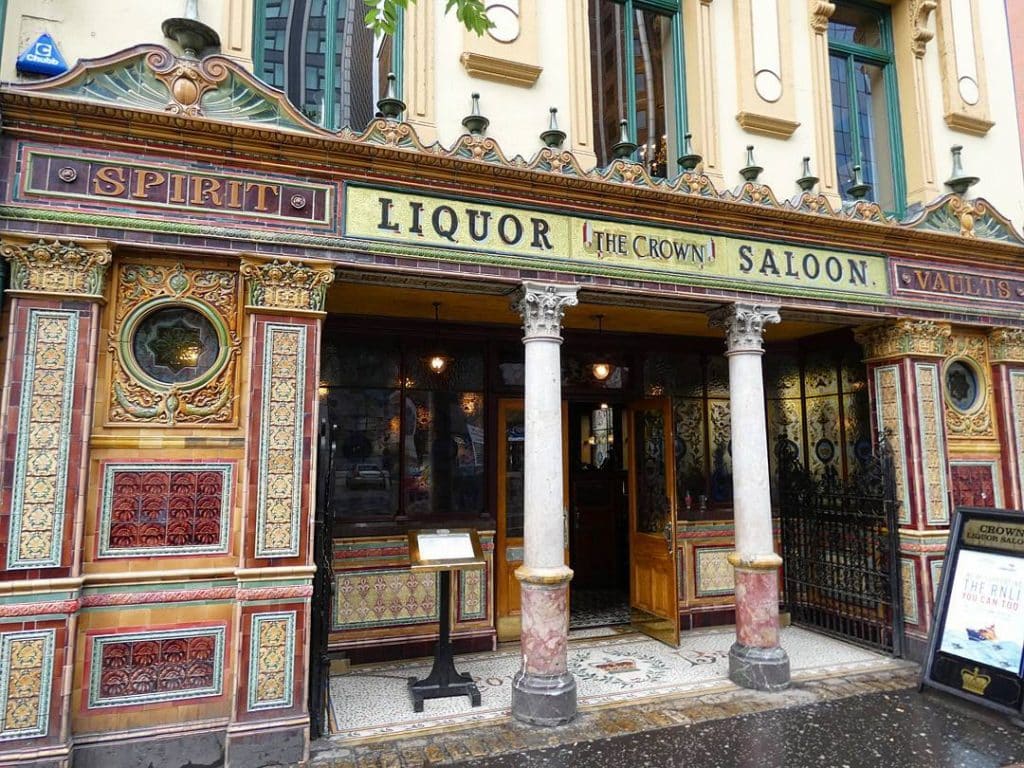 Once regarded as the mightiest Victorian gin palace in the land is The Crown, found in the heart of Belfast city.
It still contains many of its Victorian-era features, such as gas lighting, ornate wood carving, and polished brass. This bar is hard to miss and one you want to miss either.
RELATED READ: The IB4UD guide to the best pubs and bars in Belfast.
Address: County Antrim, 46 Great Victoria St, Belfast BT2 7BA, United Kingdom
6. Matt Molloy's, Co. Mayo – a chieftain of drink and music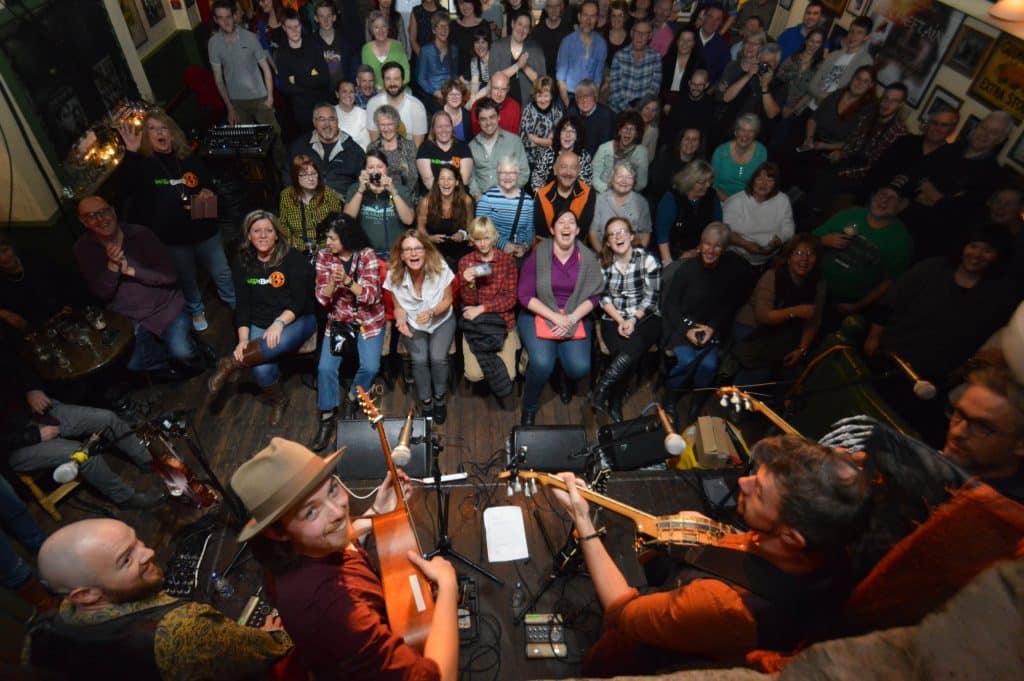 Where can you find the best live traditional Irish music seven nights a week? That would be Matt Molloy's.
The best advertisement for this pub is its owner, the flautist of the worldwide successful traditional Irish music group The Chieftains.
The unforgettable nights of music and craic experienced here are what make it one of the most famous pubs and bars in all of Ireland.
LEARN MORE: Our list of the five best pubs and bars in Westport.
Address: Bridge St, Cahernamart, Westport, Co. Mayo
5. Páidi Ó Sé's Pub, Co. Kerry – fancy learning a bit of Irish?
Nestled away in one of the most beautiful parts of the country, Ventry in County Kerry, and one of the only Irish-speaking areas (they speak English, too) you'll find the famous Páidi Ó Sé's Pub.
Steeped in history, many of Ireland's well-known figures in sport, music, and politics have frequented this place, as well as some Hollywood stars.
Páidi Ó Sé himself was a legend of the Gaelic football game, winning eight All-Ireland medals with Kerry as a player and two as a manager. If only the walls could talk here.
Address: Emlaghslat, Church Cross, Co. Kerry
4. The Brazen Head, Co. Dublin – the local for some of Ireland's most historical figures
One of the most famous pubs and bars in all of Ireland and Dublin City is The Brazen Head. This is not only one of the oldest pubs in Dublin, but all of Ireland, dating back to the 12th century in 1198 AD.
It was a very popular spot amongst Irish historical figures like writers James Joyce, Brendan Behan, and revolutionaries Daniel O'Connell and Michael Collins. A great place for a pint of plain.
INSIDER TIP: Our guide to pubs and bars in Dublin that locals swear by.
Address: 20 Lower Bridge St, Usher's Quay, Dublin, D08 WC64
3. Dolan's, Co. Limerick – the best place for a music session
If you find yourself in Limerick, there's no better place to call in for a bit of music and drink than Dolan's. The award-winning traditional Irish pub has it all; great food, great drink, and incredible live acts.
With three live music venues within the pub, you can catch huge music acts whilst also listening to local traditional Irish musicians. If you can play a tune or two, make sure to bring along your instrument and join in on a session.
RELATED READ: The IB4UD guide to the best pubs for live music in Limerick.
Address: 3-4 Dock Rd, Limerick, V94 VH4X
2. Sean's Bar, Co. Westmeath – the oldest pub in all of Ireland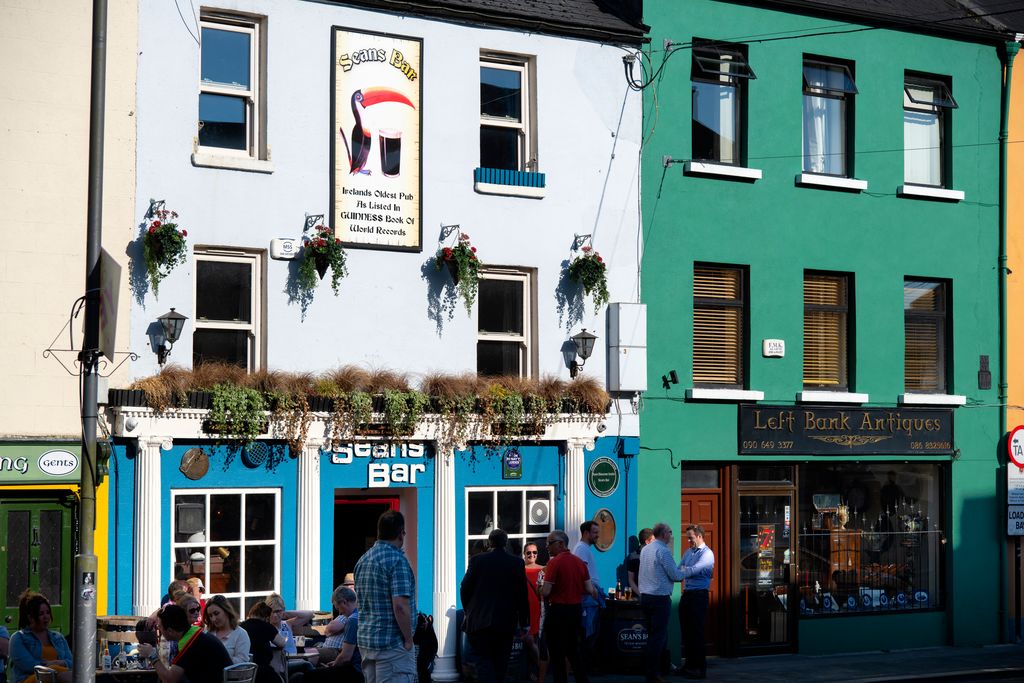 With an official opening date of 900 AD way back in the tenth century, it's safe to say Sean's Bar is well established. If that wasn't enough, the pub is also recognised by the Guinness Book of Records as the oldest pub in Europe.
Come and enjoy a bit of Westmeath history whilst enjoying a pint of beer, you can even try their own-brand whiskey.
READ MORE: Our guide to the best things to do on a rainy day in Athlone.
Address: 13 Main St, Athlone, Co. Westmeath, N37 DW76
1. The Temple Bar, Co. Dublin – in the heart of Dublin's most famous pub district
Temple Bar is known far and wide around the world and you'll be pleased to know that there actually is a Temple Bar.
The Temple Bar is recognised across Ireland and is the perfect spot to enjoy a pint. The atmosphere inside and outside the bar is indescribable, one that has to be experienced. Make sure The Temple Bar is on your list to visit this year.
READ NEXT: Ireland Before You Die's top five pubs in the Temple Bar area.
Address: 47-48, Temple Bar, Dublin 2, D02 N725
Other notable mentions
O'Donoghue's, Co. Dublin: The spot where the Dubliners first played; why not have your first pint of beer here?
Kyteler's Inn, Co. Kilkenny: This was once owned by Ireland's first condemned witch, but great for a quiet pint now.
Gus O'Connor's, Co. Clare: a small country pub with a big personality with plenty of beers on tap.
The Oliver Plunkett, Co. Cork: This is one the best bars in Cork city and well worth a mention on this list.
Your questions answered about the most famous pubs and bars in all of Ireland
If you've got questions, you've come to the right place. In this section we answer some of our readers' most frequently asked questions in online searches.
Are children allowed into pubs?
Yes, but children under 15 must be supervised.
What town has the most pubs in Ireland?
Feakle in County Clare, with a population of 113 alongside seven pubs, has the most pubs per person in Ireland.
How much is it for a pint of Guinness?
It varies but the average is around €5, but could rise to anything between €7-8.
Get featured on Ireland Before You Die
Do you want to get your Irish business more online exposure? Especially to those interested in travelling the best places in Ireland? Then why not get a dedicated feature on Ireland Before You Die. Find out more 
here.