Belfast is a hub of talent in many forms. Here are some of the most famous people from Belfast that you will certainly have heard of.
Belfast, the capital city of Northern Ireland, is a city that has given the world some of the best singers, footballers, actors, and so much more. We are here to give you an overview of the ten most famous people from Belfast of all time
It has proven to be a place that is just oozing talent. So, let's take a look and see how many you knew came from this wonderful and vibrant city.
10. Eamonn Holmes – a famous TV personality
For those of you who like to watch morning TV on occasion, you might recognise this Belfast man from his regular appearances on screen.
Most notably on the ITV morning show This Morning, as well as previous stints with GMTV and Sky News Sunrise. He has also co-presented How the Other Half Lives and It's Not Me. He most certainly must be a morning person!
9. Bobby Sands – a martyr of his time
One of the most famous activists of all time is Bobby Sands. He went on a 66-day hunger strike as a peaceful protest, with the aim to be recognised as a political prisoner and not a criminal.
Bobby Sands began the hunger strike while imprisoned in the Maze prison and inspired the 1981 Irish hunger strike, which was the culmination of what became a five-year protest.
He is one of the most memorable figures from Belfast and we commonly refer to him when discussing examples of peaceful protests around the world.
8. Ciarán Hinds – a well-established and versatile actor
This Irish actor is known for his variety of on-screen roles and ability to take on different personas and characters.
He has been in some top Hollywood movies such as Munich, There Will Be Blood, In Bruges, as well as Harry Potter and the Deathly Hallows Part 2, which makes him one of the most famous people from Belfast of all time.
Thanks to Ciaran, Belfast continues to be put at the forefront of the world stage. We can safely say that he is not the last great actor to come from this beautiful and bustling city.
7. Mary McAleese – an inspiring female leader
Mary McAleese is a Belfast-born politician, who became the second-ever female President of Ireland in 1997, after Mary Robinson. She was the first woman in history to have succeeded another woman as president.
She is also well-known for her work addressing justice and social issues, as well as being ranked by Forbes Magazine as the 64th most powerful woman in the world. Now, that is inspiring!
6. Brian Kennedy – a beloved Irish singer-songwriter
Brian Kennedy, who hails from Belfast, is known all over Ireland and the rest of the world. He is known for his music, most notably his numerous hit singles.
He represented Ireland in the 2006 Eurovision song contest and has previously been nominated for a Grammy in 2009.
His music plays on the radio and in live venues to this day. He is renowned for being Ireland's most inspiring ambassador of music, for good reason!
5. Kenneth Branagh – a successful actor and filmmaker
This legendary Northern Irish actor and filmmaker got early success in the BBC trilogy Play for Today, which paved the way for the rest of his career.
He has since become president of the Royal Academy of Dramatic Art in London, won three BAFTAs, two Emmys and a Golden Globe.
He has also received a nomination for best director in the upcoming Oscars. This makes him as famous and successful as they come.
4. Jamie Dornan – a Hollywood favourite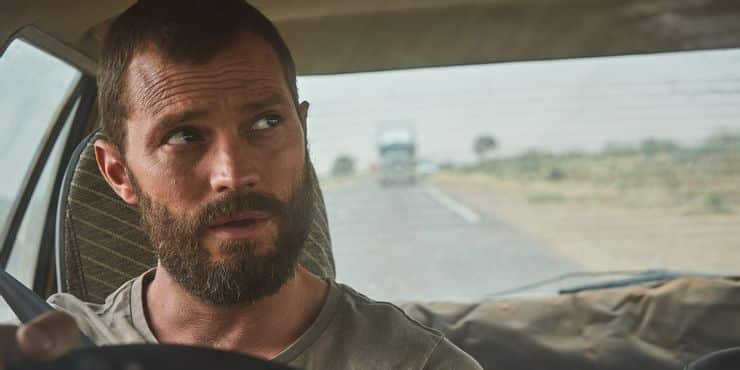 Although Jamie Dornan has featured in many films and TV shows as a successful actor, many will know him from his role as Christian Grey in the movie Fifty Shades of Grey and its sequels.
He has become a global icon and has truly made his mark in Hollywood, making everyone on the island of Ireland happy and proud!
3. Van Morrisson – the Belfast music man
The musician and singer Van Morrisson is behind legendary songs 'Brown Eyed Girl', 'Moondance', and many others. These songs are legendary all over the world.
He has won two Grammy awards and produced, written, and performed musically over several decades, which makes him one of the most famous people from Belfast of all time.
2. C.S. Lewis – a world-renowned author
One of the most famous people from Belfast of all time is C.S. Lewis, writer of The Chronicles of Narnia. The novel was penned in the 50s, along with many other books which were translated into over 30 languages.
Literary enthusiasts out there will agree that this man continues to make a significant impact on the writing world. Both he and his books are well regarded throughout the world.
1. George Best – a football legend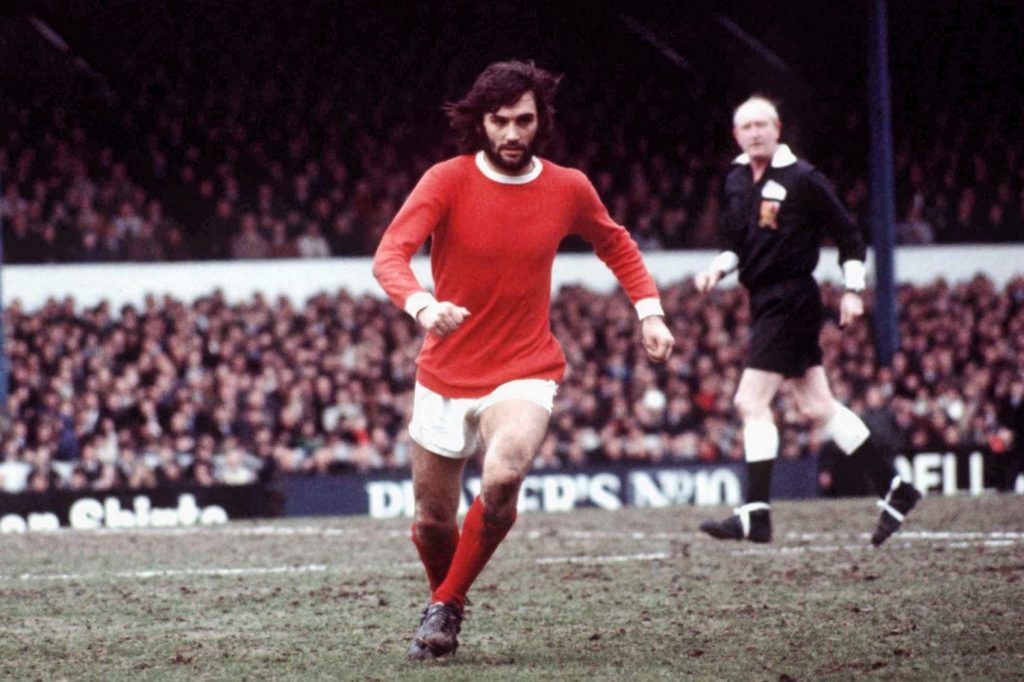 The late footballer George Best was born in Belfast. He went on to be a legend in his field – literally.
He is famous for playing for Manchester United and we still regard him as one of the best footballers ever. To this day, he is one of the most famous people from Belfast of all time.
Belfast is not just known for being a city with history, great sights, and for being the city where the Titanic was built, but it is apparent that it is a city that has given us so many notable and incredibly talented people throughout the years.
Notable mentions
David Trimble: David Trimble was a Belfast-born politician, who was the first First Minister of Northern Ireland from 1998 to 2002.
David Holmes: David Holmes is a Belfast-born electronic musician and DJ.
Nathan Connelly: Nathan Connelly is one of the band members of Snow Patrol.
FAQs about the most famous people from Belfast
How big is Belfast?
It is the second biggest city on the island of Ireland at 115 sq km (44.40 sq miles).
What is the most famous attraction there?
Titanic Belfast is the most famous attraction in Belfast.
What's Belfast known for?
It is where the Titanic was built by Harland & Wolf.