Glasnevin Cemetery, officially known as Prospect Cemetery, is the largest non-denominational cemetery in Ireland.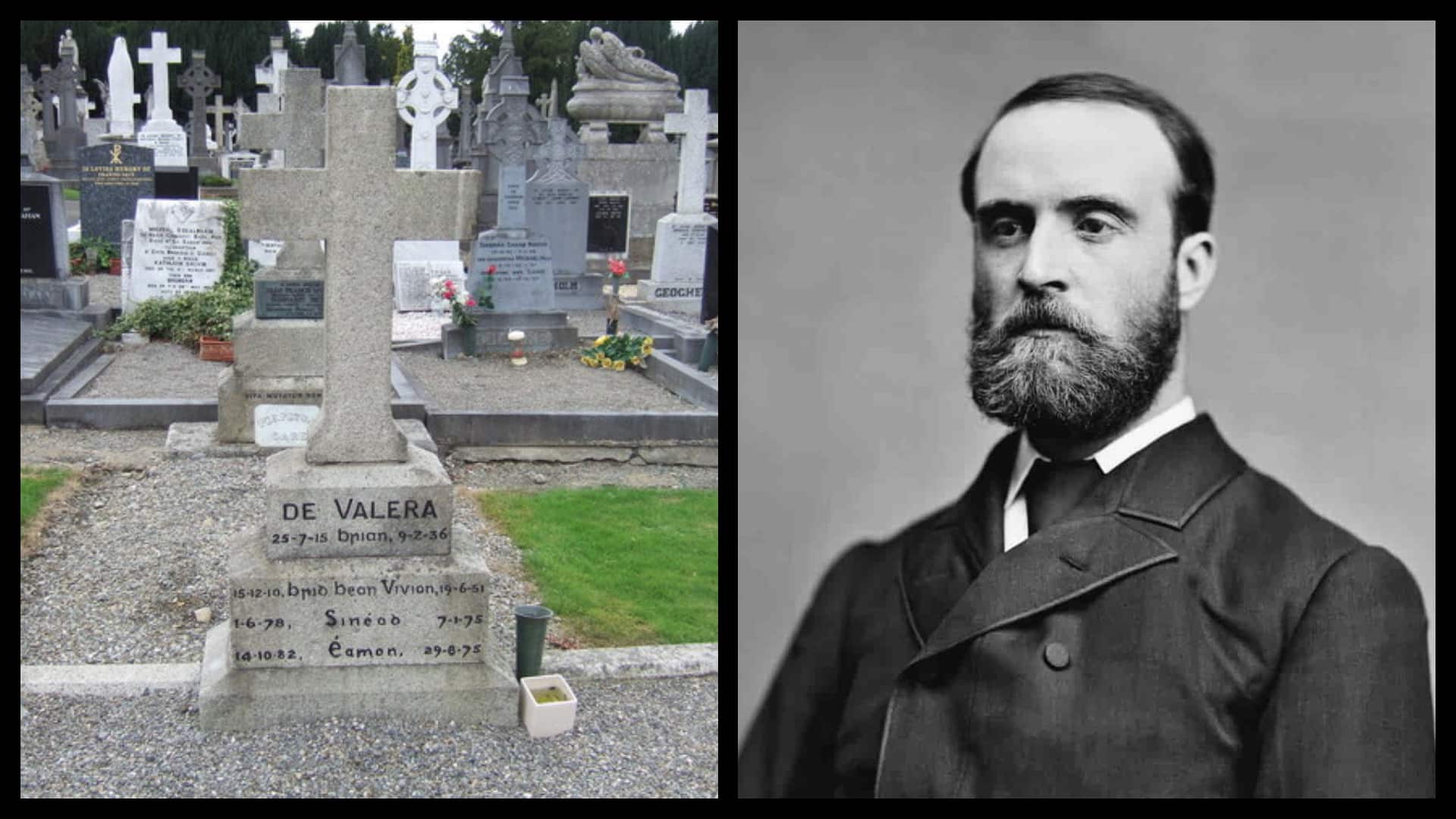 From poets to politicians, musicians to revolutionaries, these are the most famous people buried in Dublin's Glasnevin Cemetery.
With an estimated 1.5 million burials, Glasnevin Cemetery first opened in 1832 and is located in Glasnevin, Dublin.
Among the 1.5 million people buried there, some of Ireland's most famous and interesting people are laid to rest. Here is our selection of the most famous people whose graves you can find there.
10. Daniel O'Connell (1775-1847) – a.k.a The Liberator
Kicking off our list of most famous people buried in Dublin's Glasnevin Cemetery is Daniel O'Connell.
Often referred to as The Liberator or The Emancipator, O'Connell was an Irish political leader in the first half of the 19th-century.
He campaigned for Catholic Emancipation, including the right for Catholics to sit in the Westminster Parliament, which they were denied for over 100 years.
He also campaigned for the repeal of the Act of Union, which combined Great Britain and Ireland.
9. Charles Stewart Parnell (1846-1891) – an Irish landlord and politician
Charles Stewart Parnell was an Irish landlord, nationalist political leader, land reform agitator, and the founder and leader of the Irish Parliamentary Party.
He was one of the most important figures in 19th-century Great Britain and Ireland. Prime Minister William Gladstone even described him as the most remarkable person he had ever met.
8. James Larkin (1876-1947) – an Irish social activist
James (Jim) Larkin was a British and Irish trade union leader and socialist activist, born to Irish parents in Liverpool, England. He and his family later moved to a small cottage in Burren, southern County Down.
Growing up in poverty, he received little formal education and began working in various jobs while still a child. He became a full-time trade union organiser in 1905.
Larkin moved to Belfast in 1907 and founded the Irish Transport and General Workers' Union, the Irish Labour Party, and later the Workers' Union of Ireland.
Perhaps best known for his role in the 1913 Dublin Lockout, "Big Jim" continues to occupy a significant place in Dublin's collective memory.
7. Éamon de Valera (1882-1975) – a dominant political figure
Éamon de Valera was one of the dominant political figures in 20th-century Ireland.
His political career spanned over half a century from 1917 to 1973; he served multiple terms as head of government and head of state. He also led the introduction of the Constitution of Ireland.
De Valera was a leader of Ireland's struggle for independence from the United Kingdom in the War of Independence and of the anti-Treaty opposition in the ensuing Irish Civil War (1922–1923).
After leaving Sinn Féin in 1926 due to their policy of abstentionism, he founded Fianna Fáil.
He was head of government (President of the Executive Council, later Taoiseach) from 1932 to 1948, 1951 to 1954, and 1957 to 1959, when he resigned after being elected as President of Ireland.
His political creed evolved from militant republicanism to social and cultural conservatism.
Assessments of de Valera's career have varied; he has often been characterised as a stern, unbending, devious, and divisive Irish politician.
Biographer Tim Pat Coogan sees his time in power as being characterised by economic and cultural stagnation.
Meanwhile, Diarmaid Ferriter argues that the stereotype of de Valera as an austere, cold, and even backward figure was primarily manufactured in the 1960s and is misguided.
6. Luke Kelly (1940-1984) – Ireland's greatest folk singer
Luke Kelly was an Irish singer and folk musician from Dublin, Ireland. He is most notable as a founding member of the band The Dubliners and is often considered Ireland's greatest folk singer.
If you are looking to visit Glasnevin from Dublin city centre, it is very easy to do so via Dublin Bus.
5. Brendan Behan (1923-1964) – one of the most famous people buried in Dublin's Glasnevin Cemetery
Brendan Francis Behan was an Irish poet, short story writer, novelist, and playwright who wrote in both English and Irish.
He was also an Irish republican and a volunteer in the Irish Republican Army. Born in Dublin into a Republican family, he became a member of the IRA's youth organisation Fianna Éireann aged 14.
However, there was also a strong emphasis on Irish history and culture in the home. Thus, Behan indulged in literature and patriotic ballads from a tender age.
Behan eventually joined the IRA aged 16, which led to his serving time in a borstal youth prison in the United Kingdom. He was also imprisoned in the Republic of Ireland.
During this time, he took it upon himself to study, and he became a fluent speaker of the Irish language.
Subsequently released from prison as part of a general amnesty given by the Fianna Fáil government in 1946, Behan moved between Dublin, Kerry, and Connemara and resided in Paris for a period.
4. Michael Collins (1890-1922) – an Irish revolutionary
Michael Collins was an Irish revolutionary leader, Minister for Finance, Director of Information, and Teachta Dála (TD) for Cork South in the First Dáil of 1919.
He was also Adjutant General, Director of Intelligence, and Director of Organization and Arms Procurement for the IRA.
Finally, he was President of the Irish Republican Brotherhood from November 1920 until his death, and member of the Irish delegation during the Anglo-Irish Treaty negotiations.
Subsequently, he was both Chairman of the Provisional Government and Commander-in-chief of the National Army. Collins was shot and killed in an ambush in August 1922 during the Irish Civil War.
3. Constance Markievicz (1868-1927) – an early feminist
Constance Georgine Markievicz, Countess Markievicz was an Irish Sinn Féin and Fianna Fáil politician, revolutionary nationalist, suffragette, and socialist.
In December 1918, she was the first woman elected to the British House of Commons. However, she did not take her seat and, along with the other Sinn Féin TDs, formed the first Dáil Éireann.
She was also one of the first women in the world to hold a cabinet position (Minister for Labour of the Irish Republic, 1919–1922).
2. Christy Brown (1932-1981) – the inspiration for one of Ireland's greatest movies
Christy Brown was an Irish writer and painter who had cerebral palsy and was able to write or type only with the toes of one foot.
His most recognised work is his autobiography, titled My Left Foot. Jim Sheridan later adapted this biography into an Academy Award-winning film of the same name.
1. Arthur Griffith (1872-1922) – the founder of Sinn Féin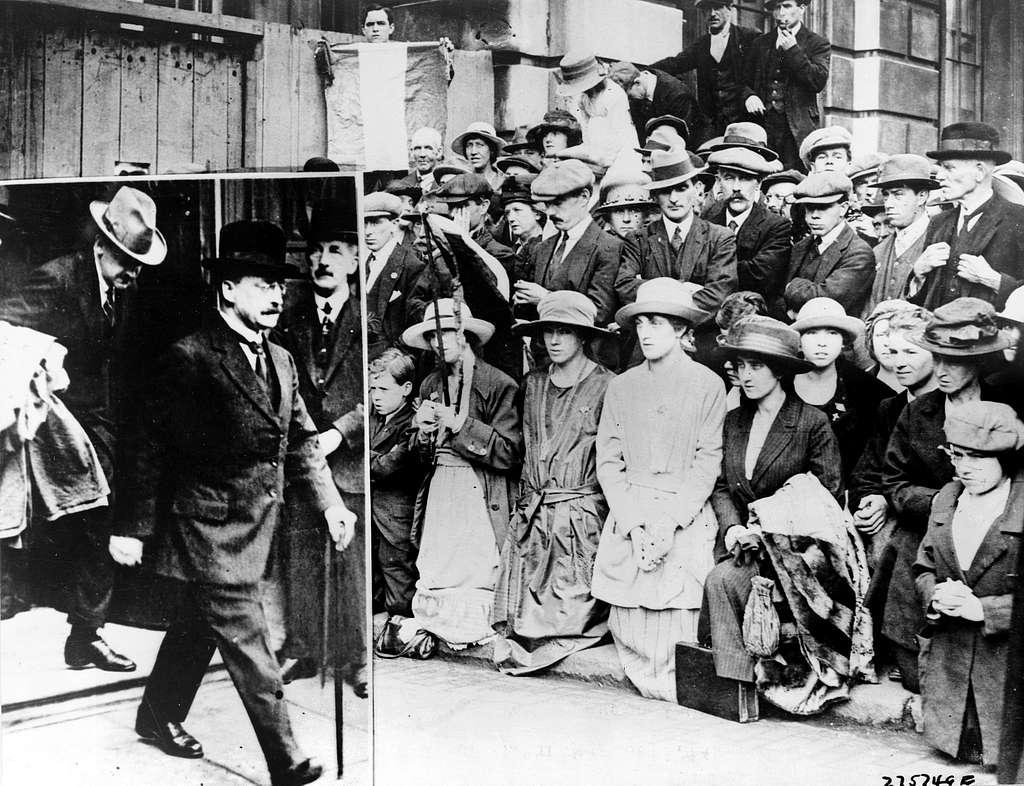 Topping our list of famous people buried in Dublin's Glasnevin Cemetery is Arthur Griffith.
Griffith was an Irish politician and writer who founded and later led the political party Sinn Féin.
He served as President of Dáil Éireann from January to August 1922. He was head of the Irish delegation at the negotiations in London that produced the Anglo-Irish Treaty of 1921, attending with Michael Collins.