While the island of Ireland is a small one in the grand scheme of things, it certainly has punched above its weight when it comes to important and influential men. Find out more from our list of the most famous Irish men of all time.
The Emerald Isle has produced many famous Irish men who have all made their mark, not only on Ireland but across the world.
From actors to politicians and sports stars to presidents, there is a wide variety of talents when it comes to the most famous Irish men.
Whether you love or loathe some of them, there is no denying the impact they had and the fact that they have become famous figures across the world.
In this article, we will list what we believe to be the ten most famous Irish men of all time.
10. Daniel O'Connell – the great Irish emancipator
Daniel O'Connell was a famous Irish political leader from the late 18th and early 19th-centuries and is honoured today by a statue on Dublin's O'Connell Street, which is also named after him.
In the first half of the 19th-century, he tirelessly and selflessly campaigned for Catholic Emancipation to restore rights for the native Irish Catholics and repeal the Act of Union, which forced Great Britain and Ireland to be as one.
9. Arthur Guinness – the founder of Ireland's most famous drink
You might not be familiar with the man at first, but you will definitely be familiar with his most famous creation: the world-famous black stuff, Guinness, which is named after the man himself.
Arthur Guinness founded the world-famous Guinness brewery in St. James's Gate, which went on to produce the famous Irish alcohol in the world and has since become a symbol of Ireland.
8. William Butler Yeats – one of the greatest poets of the 20th-century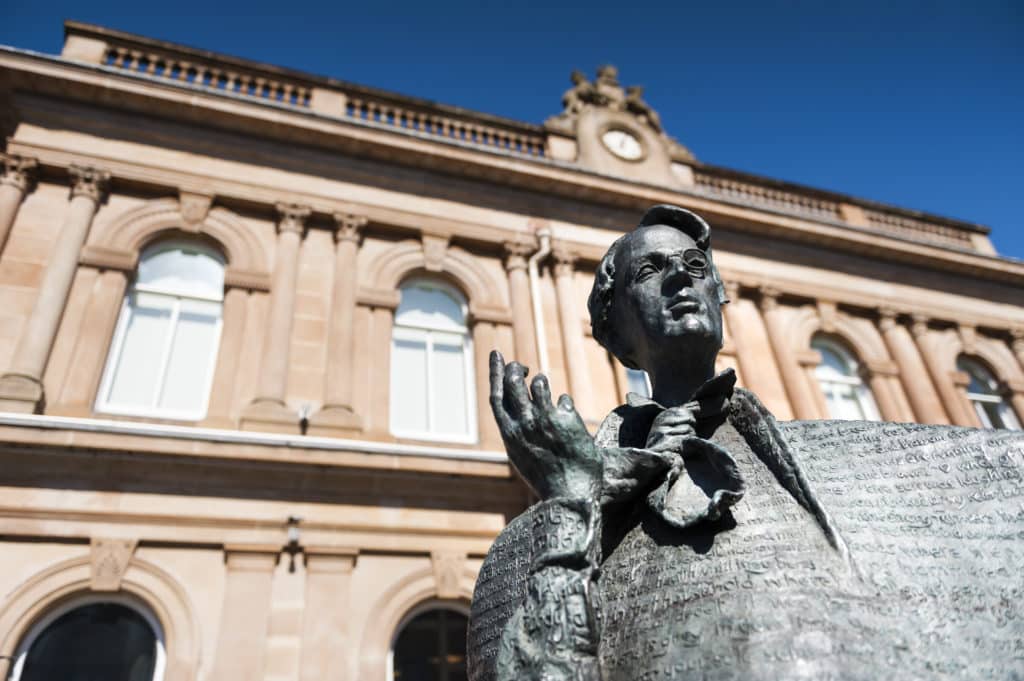 W. B. Yeats is widely considered to be one of the greatest poets of the 20th-century.
Despite belonging to the upper-class protestant Anglo-Irish minority, he still maintained his cultural roots as his poems and plays contained many Irish legends and heroes.
7. James Joyce – one of the most influential writers of the 20th-century
James Joyce is widely regarded as one of the most important and influential writers of the 20th-century, not only in Ireland but throughout the world as a whole, making him one of the most famous Irish men of all time.
His great novel Ulysses is often regarded as his magnum opus as it revolutionized fiction writing.
6. Michael D. Higgins – Ireland's representative
Michael D. Higgins is famous for being the president of Ireland and representative to the world.
While he might be short of stature, he certainly casts a wide and commanding presence thanks to his wit, intelligence, and adept diplomacy.
5. Oscar Wilde – a literary genius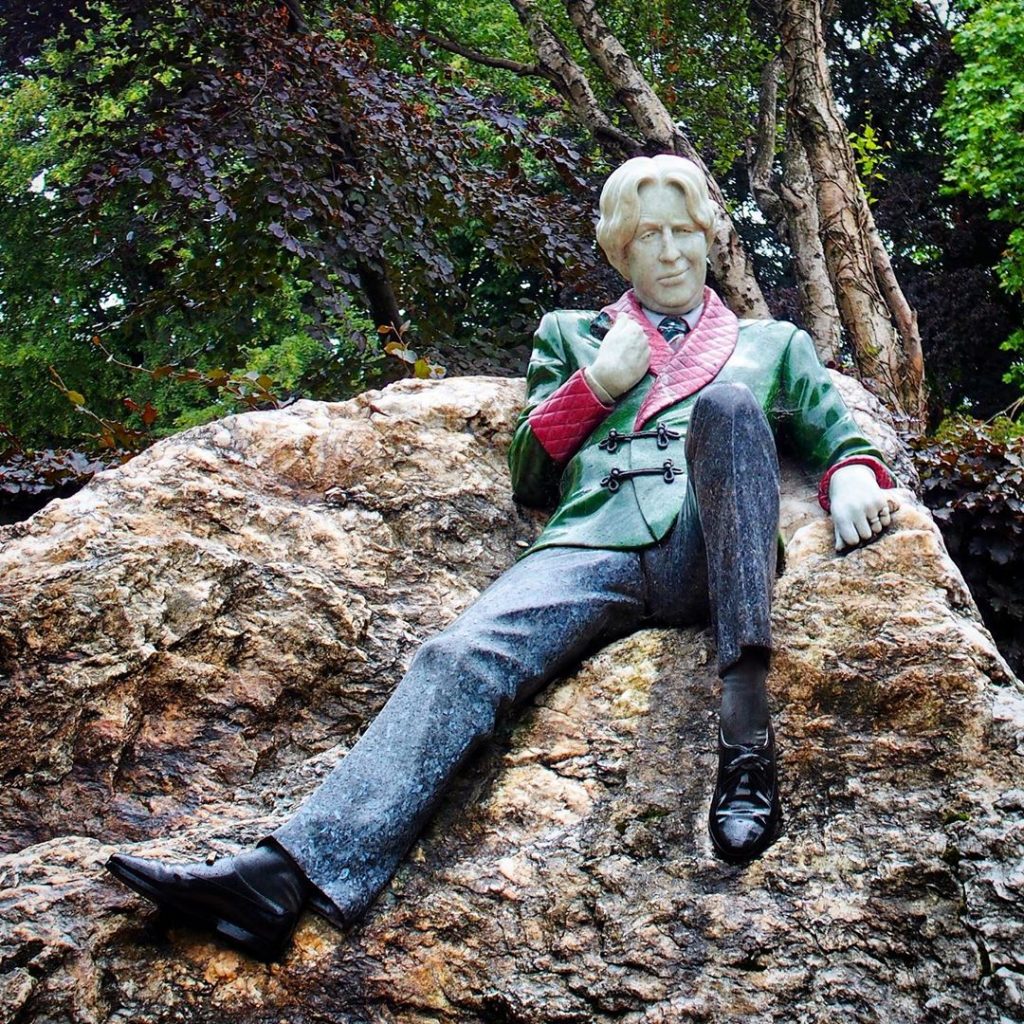 Oscar Wilde was an Irish literary great. An author, playwright, and poet who wrote many celebrated works such as The Importance of Being Earnest and his wildly acclaimed novel The Picture of Dorian Gray.
4. Conor McGregor – a talented but controversial figure
Whether you love or hate him, it's virtually impossible not to know Conor McGregor. No doubt one of the most famous Irish men of all time, McGregor has been no stranger to success and controversy in equal measure.
Thanks to his achievements in professional mixed martial arts, he has not only made himself a household name but has also widely increased the popularity of UFC.
3. Liam Neeson – an acting superstar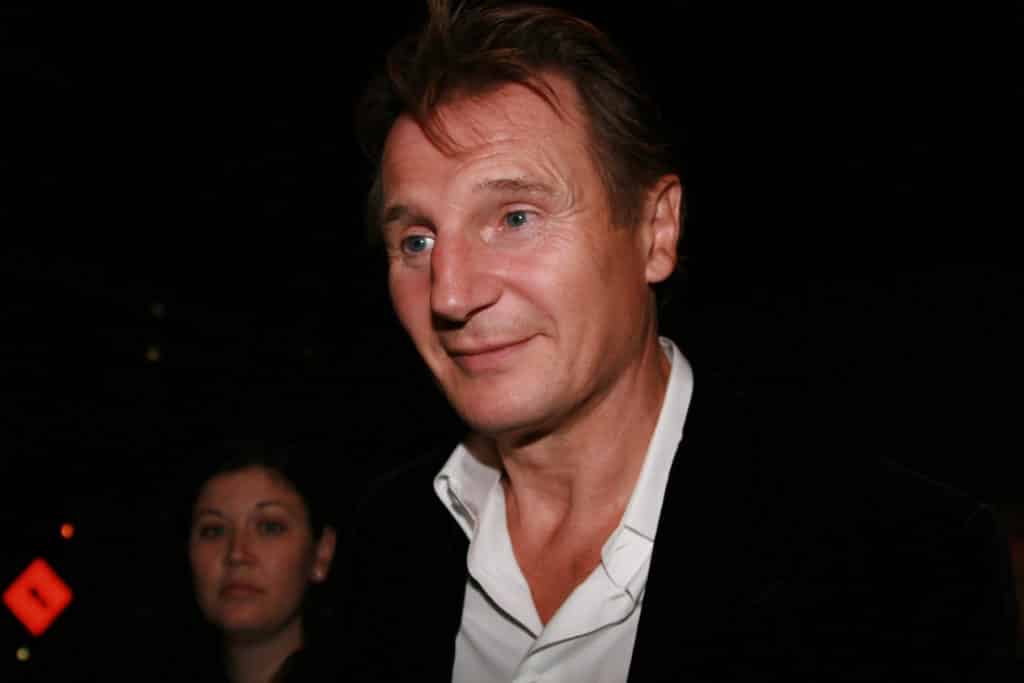 Liam Neeson is a famous Irish actor who was a late bloomer to the profession as he only started to achieve success when he was in his 40s.
Since then, Neeson has gained role after role in many great films, which have seen him receive Oscar, BAFTA, and Golden Globe nominations, as well as becoming one of the Irish actors with a household name and an instantly recognizable face.
2. Bono – a true global rockstar
Bono is the lead singer of one of the most famous bands in the world, U2, which he formed as a teenager in secondary school.
After the release of their critically acclaimed sixth album, The Joshua Tree, they achieved real mainstream success and have been international stars ever since.
Bono himself has used his status as a celebrity to aid philanthropic causes such as world poverty and AIDS.
1. Micheal Collins – Ireland's revolutionary leader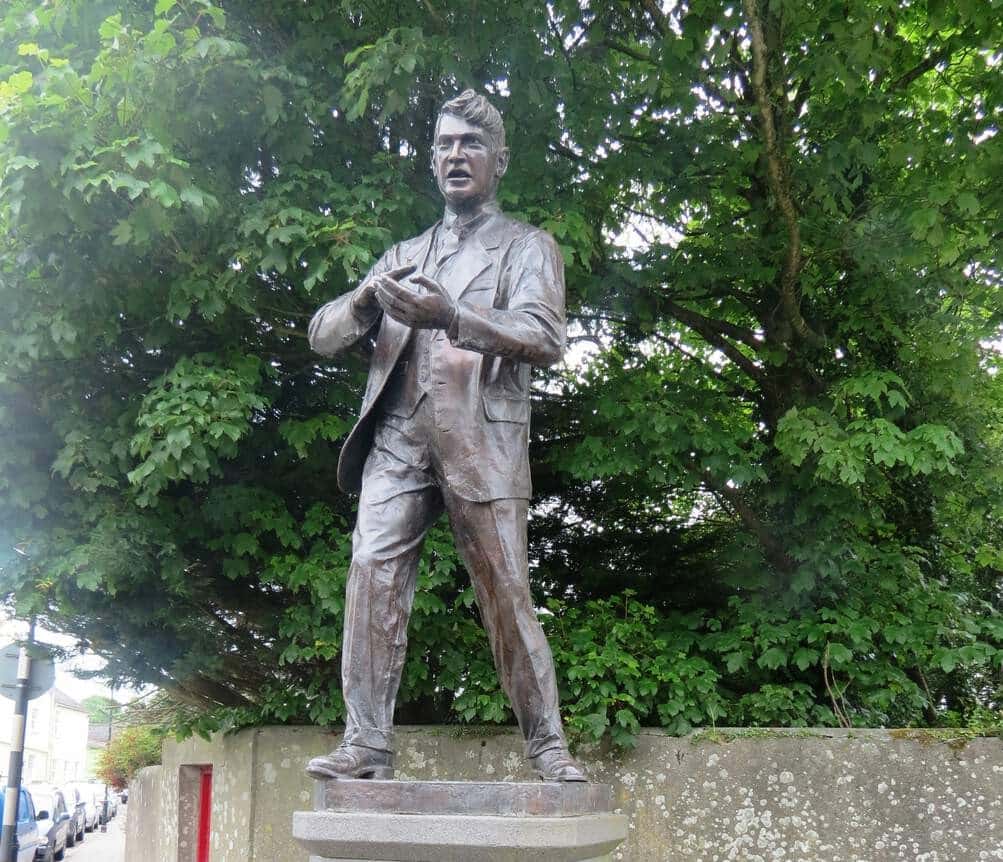 In first place on our list of what we believe to be the ten most famous Irish men of all time is Michael Collins.
Collins was a revolutionary leader who played a huge role in Ireland's War of Independence and the following Civil War in which he lost his life.
The argument can certainly be made that Collins was the most influential figure in Irish history because of the role he played in making Ireland what it is today.
That concludes our list of what we believe to be the ten most famous Irish men of all time. Are you familiar with them all, and are there any other famous Irish men who you think are deserving of a place on the list?
Other notable famous Irish men
We have mentioned a number of the most famous Irish men you should already know about. Still, there are plenty of others we have still yet to mention, including Cillian Murphy, Jamie Dornan, Brendan Gleeson, C.S. Lewis, Michael Fassbender, and many more.
FAQs about famous Irish men
Who is the most famous Irish celebrity?
On the worldwide stage, some of the most famous Irish celebrities are U2 frontman Bono and Irish-American actress Saoirse Ronan.
What celebrities have Irish heritage?
While they may have not been born in Ireland, there are plenty of global celebrities with Irish heritage. Some of the most famous are Tom Cruise, Meryl Streep, Mariah Carey, Will Ferrell, Robert de Niro, and Christina Aguilera.
Are there any famous people from Ireland?
Yes! There are plenty of famous people from Ireland. Aside from those listed above, some of the most well-known are Bram Stoker, Maureen O'Hara, Pierce Brosnan, Colin Farrell, Kenneth Branagh, among many others.