There are a lot of similarities between Ireland and Scotland, including surnames. Here are our top ten Irish surnames that are actually Scottish.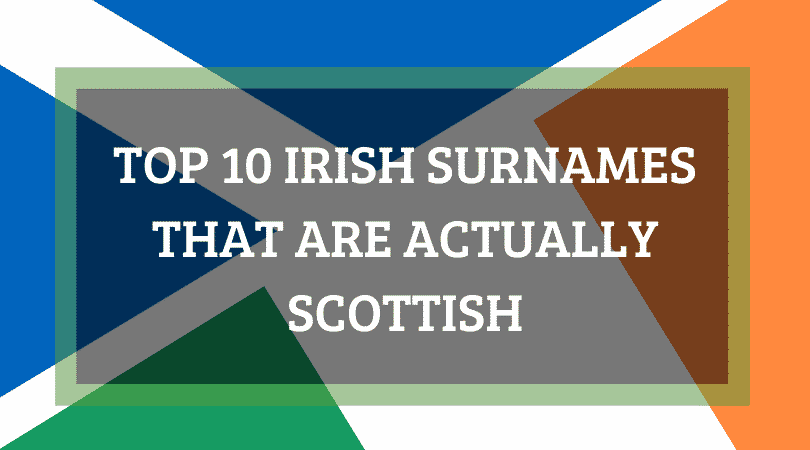 Ireland and Scotland both have a long history, and we have very similar native languages, Irish Gaelic and Scots Gaelic.
You may have visited Scotland and noticed a few words that seem familiar to you, such as fáilte (welcome) or sráid (street). Still, the Gaelic language itself sounds quite different to Irish.
Considering our origins and cultures are very similar, you can understand why surnames would be similar too, for instance, they use Mac or Mc as well as Ó, both meaning 'son of', just like we do.
There can sometimes be some confusion between Scottish and Irish surnames, so we've created a list of the top ten Irish surnames at are actually Scottish.
Ireland Before You Die's top facts about Irish and Scottish surnames:
Many Irish surnames start with the prefix 'O' ('grandson of') or 'Mc'/'Mac' ('son of').
Viking influence is prevalent in both Irish and Scottish surnames. For example, Doyle (Irish) and MacLeod (Scottish).
A key reason for many Irish people having Scottish surnames is the Plantation of Ulster in the early 1600s.
Irish Gaelic, Scottish Gaelic, and Welsh are all Celtic languages. This plays a part in the overlap between Irish, Scottish, and Welsh surnames.
10. MacNéill – a name with island origins
Originating in the Hebrides Islands, the name MacNeill, as you could have guessed, means son of Neil and is a common Scots clan name.
MORE ON IRISH NAMES: The IB4UD guide to Irish names that always get spelt wrong.
9. Logan – a surname dating back to 1204
The Scots Gaelic word for hollow, which is 'lag', is where this name came from.
It basically means a hollow place and was first recorded as early as 1204 in Ayrshire.
8. MacIntyre – one of the top Irish surnames that are actually Scottish
So we know that Mac is son, and if we look at the meaning of Intyre or AnTsaoir, which means carpenter, this means son of the carpenter.
7. Boyd – a fair surname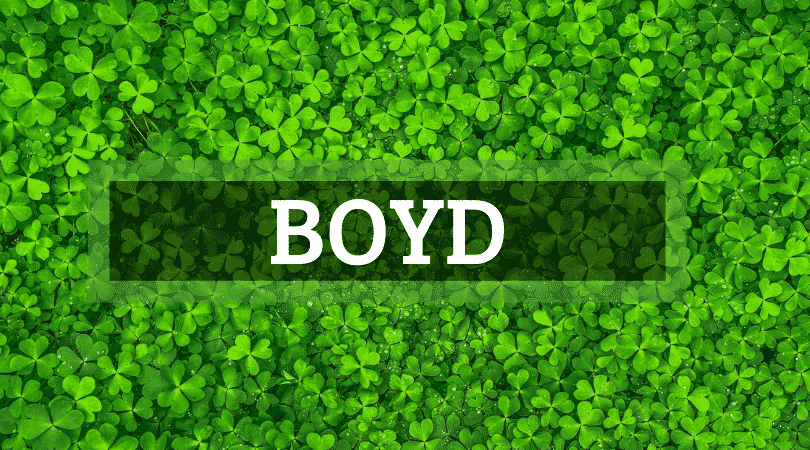 This familiar Irish surname comes from an Island in Scotland called Bute.
The Celtic word boidhe, which means fair or yellow, is also related to this common surname.
6. Campbell – a surname that started as a nickname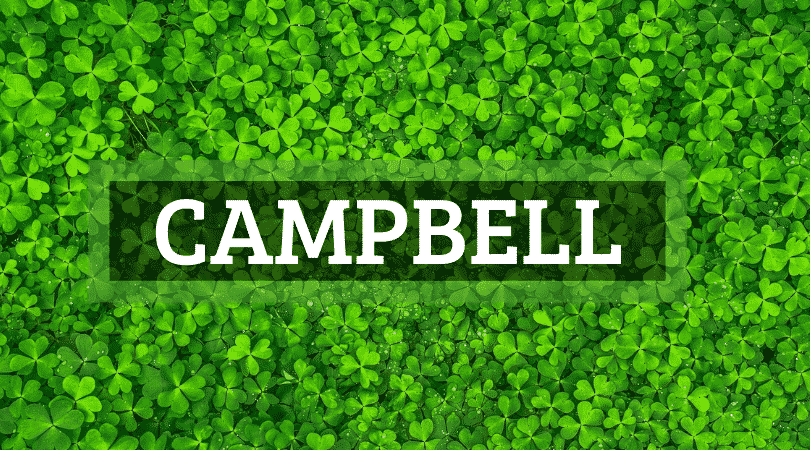 Funnily, this popular name originated from the Scots Gaelic words for crooked mouth, which is 'cam béul'
5. Finley – a name with Viking origins
As you might have guessed, any of the Gaelic names starting with Fin or Finn, means fair, and parked with Ley or Laogh, means warrior, so you've got a name that means fair warrior/white warrior.
This name could also possibly refer to the Vikings who were fair and warriors.
RELATED: Ireland Before You Die's top facts about the Vikings in Ireland.
4. McPhee – a name with magic origins
We've all probably heard this name many times over, but did you know that it is actually a shorter version of McDuffie (descendant of the dark fairy).
3. Craig – a name from the rocky hills
This name was used to describe someone who lived beside a 'creag' or crag/rocky area.
2. Murray – another of the top Irish surnames that are actually Scottish
This common name is actually derived from a place in Scotland known as Moray, which means 'seaboard settlement'.
1. Kerr – a name with Norse history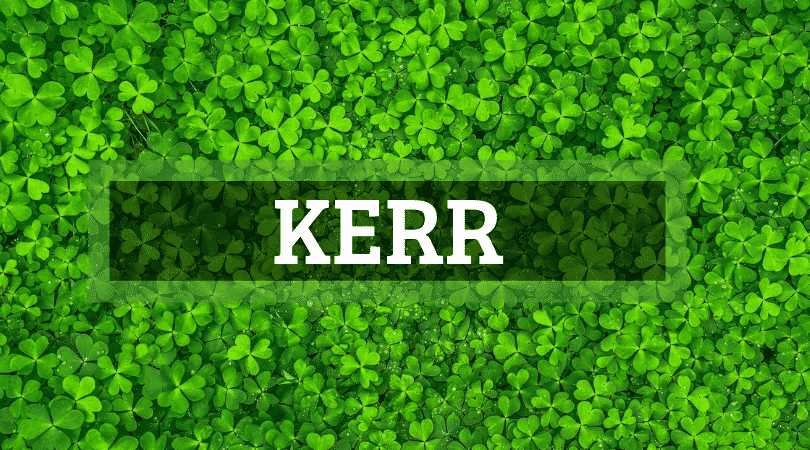 This prevalent Irish name actually comes from the Scots Gaelic word meaning rough, wet ground, but it can be traced back to Old Norse, from their word kjarr.
RELATED READ: Our guide to Irish surnames that are actually of Norse origin.
So there you have it, ten Irish names that are actually Scottish. Many of these names are used all over the world thanks to Scottish emigration.
They have become very popular names in all parts of the English-speaking world, especially the USA and Canada.
The most fascinating thing about Scottish and Irish surnames is the meanings and history behind the names, which can give a lot away.
In Ireland and Scotland, a name is not just a name, it is a story, a tale of times past, and of people past.
Whether a name is of Irish or Scottish heritage, we have come to know them as worldly names, names which people in every corner of the globe are proud to have.
Names bring people together and now, more than ever, people are more curious about the origins of their names, delving into the history and even travelling to faraway lands to discover the stories behind their surnames.
A name can tell us so much about our ancestry and our country. Most importantly, they allow us to keep age-old traditions alive, so next time you spot a surname you're curious about, do a bit of digging.
You never know what incredible stories lie behind those few letters.
Your questions answered about Irish surnames that are actually Scottish
In this section, we collate and answer some of our readers' most frequently asked questions on this topic.
How can you tell if a name is Irish or Scottish?
There's no hard and fast rule, but the 'O' prefix is exclusive to Irish names. 'Mc'/'Mac' appears in both Irish and Scottish surnames.
Why are there Scottish names in Ireland?
The key reason that there are Scottish names in Ireland is the Plantation of Ulster in the early 1600s. This was the organised colonisation of Ireland by Britain, and many planters came from Scotland.
Do Scottish people have Irish ancestry?
Scottish people do not inherently have Irish ancestry, but many do due to mass Irish immigration during the famine.