If you're looking for great summer camps to send the kids to next summer, then look no further. We've compiled the top ones in Ireland.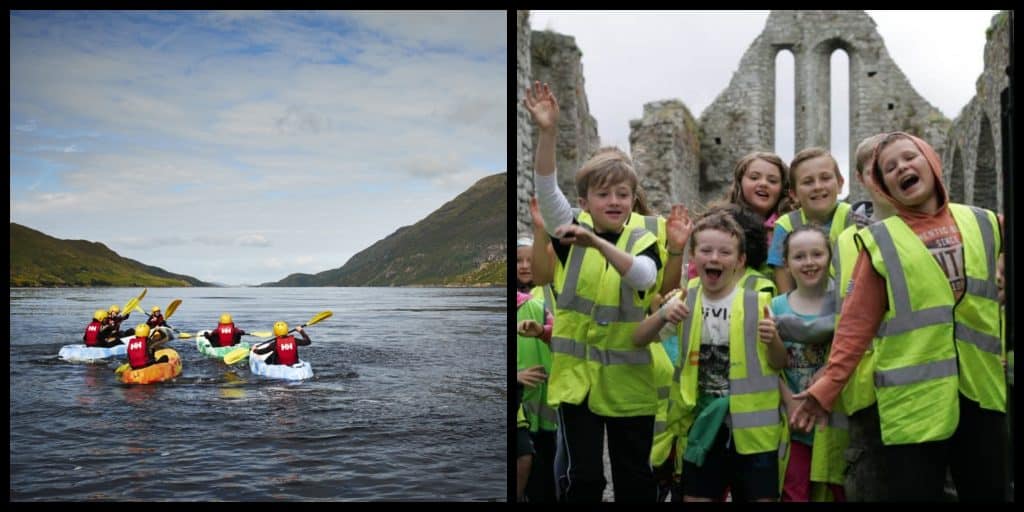 With winter in full swing, we're already thinking about next summer, and with a few months to kill, you may be wondering how best to keep the little ones occupied.
Whether your child is an aspiring adventurer, novice chef, amateur actor, soon-to-be inventor, the next Picasso, or would prefer changing the face of the tech world, there are summer camps to suit every one.
Here are our top ten best summer camps for the kids this year!
10. Killary Summer Camp, Co. Galway – for adventure
It's got to be difficult sending your little ones off to a summer camp for the first time, but if it makes you feel any better, Killary Summer Camp have been finessing their offering for nearly 40 years.
This camp offers everything from comfy nighttime accommodation to thrilling adventures by day. There are five, seven, and 14-day camp packages as well as day camps.
Address: Killary Adventure Co, Derrynacleigh, Leenaun, Co. Galway, H91 PY61
9. National Sports Campus, Co. Dublin – for sports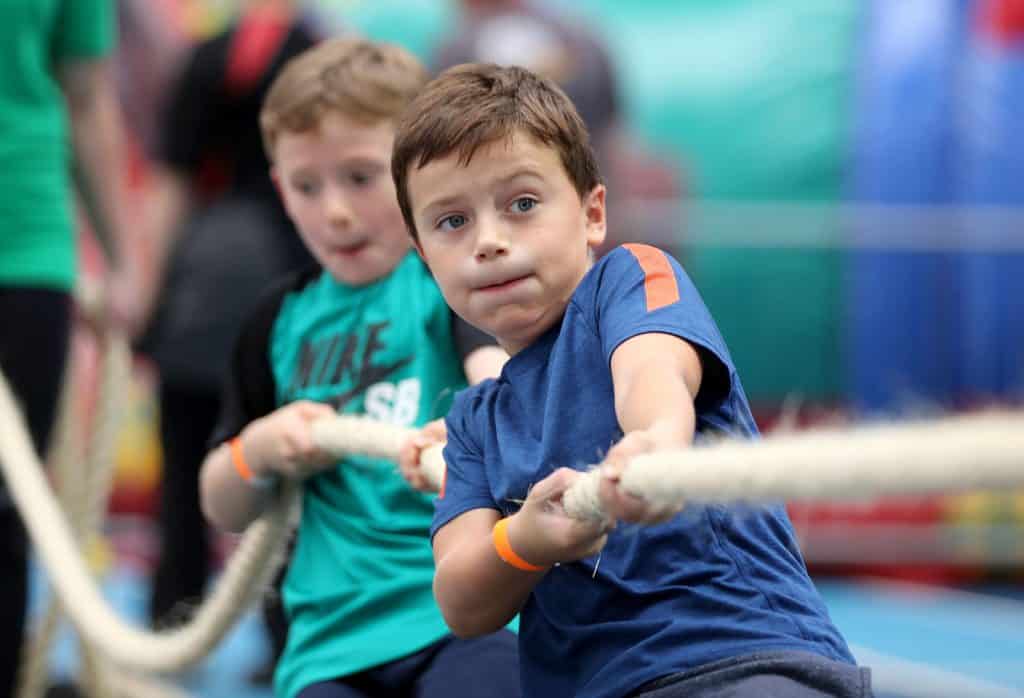 If your little one happens to be the next top sports star, this may be the camp for them! The award-winning National Sports Campus offers its multi-sports summer camp including everything from fencing to water polo, gymnastics and trampolining.
There are specific gymnastics, diving, and teen camps as well as inclusive camps for children with disabilities. Camps run from 9 am-3 pm daily.
Address: Snugborough Rd, Deanestown, Dublin
8. Gaiety School of Acting, Co. Dublin – for performing arts
With over 42 summer camps to choose from for your budding performer, there is plenty of choice at the Gaiety this summer.
Those aged 4-19 will be catered for in the Temple Bar venue, and camps range from musical theatre, drama, and filmmaking.
Address: Essex St W, Temple Bar, Dublin 8, D08 T2V0
7. The Academy of Code – for technology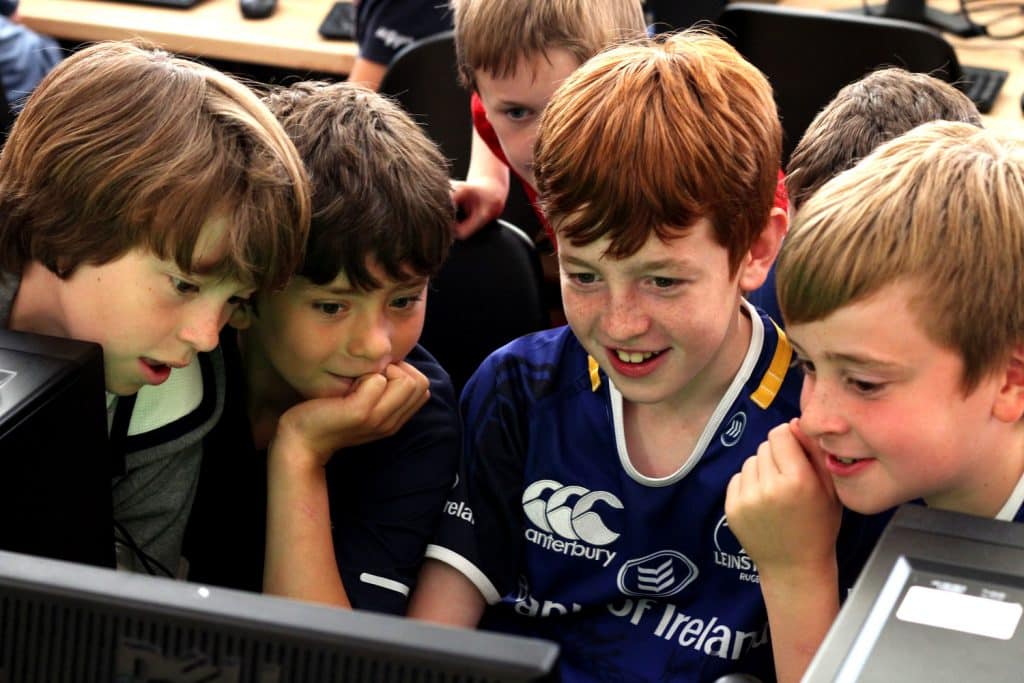 For those keen to change the world one code at a time, try out The Academy of Code next summer.
There will be camps in a variety of places from Dublin to Kildare, and those aged 13 to 19 have a great opportunity to get a head-start on the basics of computer science.
Address: Various
6. The School of Irish Archaeology, Co. Dublin – for exploring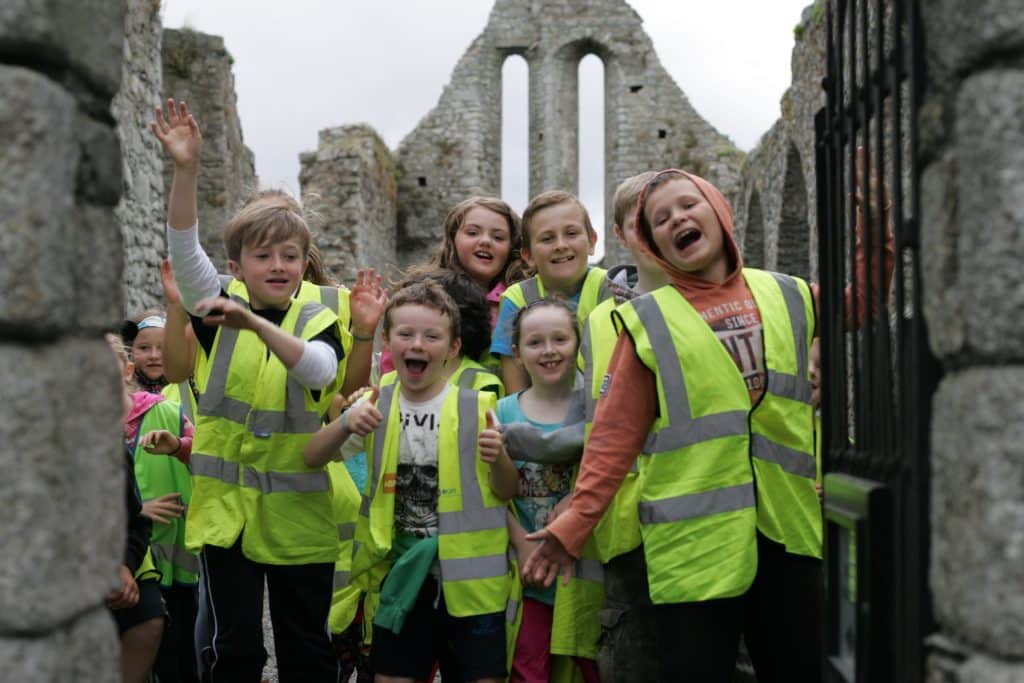 This archaeology camp is perfect for budding explorers who want to get out into the elements next summer.
There are week-long camps as well as daytime excursions for the entire family running throughout summer 2020. This camp is suited to those aged 7-12.
Address: 12 Newmarket, Merchants Quay, Dublin, D08 P3Y2
5. Inspireland Arts Camp, Co. Dublin – for artists
This day camp will take place at IADT in Dún Laoghaire, County Dublin, next summer.
The camps offer dynamic courses to those aged 9-12 and include everything from comic-art shadow puppetry to sculpture, animation, and creative writing.
Address: Kill Ave, Dún Laoghaire, Dublin, A96 KH79
4. Donegal Adventure Camp, Co. Donegal – for adventure
Another epic adventure camp for your kids in Ireland next summer is the Donegal Adventure Camp. The camp promotes surfing, kayaking, high-rope climbing, and abseiling (to name but a few activities). It is safe to say this camp will be jam-packed with fun and adventure every day.
Summer camps at Donegal Adventure are available to those aged eight to seventeen years of age.
Address: Bayview Terrace, Magheracar, Bundoran, Co. Donegal, F94 EK7V
3. Healthy Cooking Camp, Co. Galway – for aspiring chefs
If you're craving something a little alternative, make sure to check out the Healthy Cooking Camp in County Galway. This is ideal for upcoming chefs who love to shake things up in the kitchen.
These day camps are suited for those aged 8-18, and they have a discount for sibling booking!
Address: Old Dublin Rd, Galway
2. Gníomhach le Gaeilge, Co. Cork – for language
For teens looking an opportunity to hone their Irish language skills, we suggest you check out Gníomhach le Gaeilge in County Cork. This five-day language course encourages sports and performance, games and drama all through the Irish language.
Address: Carrigrohane, Ballincollig, Co. Cork
1. Delphi Resort Summer Camp, Co. Galway – for adventure
The top summer camp your kids need to attend next summer has got to be Delphi Resort Summer Camp in County Galway.
Delphi Resort offers family packages, too, meaning that all can get involved. To top it off, there's a four-star hotel as well as a family hostel on-site suiting all sorts of budgets.
All-inclusive summer camps for kids aged 10-17 offer endless adventure and activities including zip-lining, kayaking, rock climbing, and more!
Address: Delphi Resort, Leenane, Co. Galway