The Irish do like their songs. Many an Irish town, street, hill, field, and the parish have been immortalised in melody. Here are some of the most popular and memorable of these tunes. (Have we missed any? List your own favourites in the comments.)
10. Carrickfergus
"I wish I was in Carrickfergus. Only for nights in Ballygrand"
The song "Carrickfergus" tells of an emigrant who has grown tired of his "days of endless roaming" and longs to "swim over the deepest ocean" to find his love again. The town of Carrickfergus in County Antrim is one of the oldest towns in Ireland, home to an impressive 12th century castle, and the most important town in Antrim until the upstart city of Belfast overtook it in the 19th century. The location of "Ballygrand" is uncertain; it may refer to Ballygrant on Islay in Scotland, which would fit with being over the sea from Carrickfergus.
9. The Mountains of Mourne
"But for all that I've found there I might as well be where the Mountains of Mourne sweep down to the sea"
The Mountains of Mourne could be a typical Irish immigrant song, with the poor exile lamenting the beautiful land he left behind. But Percy French fills it with a humorous touch. Our narrator is in London, watching gangs of people "digging for gold in the street". When he meets a fellow Irishman, now head of the police force, he has no compunction about holding up traffic to chat about times gone by.  The Mourne Mountains of County Down do "sweep down to the sea". They are a popular spot for hikers and rock climbers, and most recently a backdrop for Game of Thrones.
8. Are Ye Right There, Michael? (The West Clare Railway)
"You may talk of Columbus's sailing
Across the Atlantical Sea
But he never tried to go railing
From Ennis as far as Kilkee"
At the end of the 19th century, Kilkee in County Clare had become a popular tourist spot, largely due to the West Clare Railway which linked it to the rest of Ireland. Unfortunately, the railway schedule was more aspirational than reliable. In "Are Ye Right There, Michael?" the singer is held up at every stage of the journey: departing late from Ennis, waiting for goods at Corofin, and running out of fuel at Lahinch. Percy French wrote the song as a result of his own disastrous journey in August 1898. He set off for a scheduled gig in Kilkee, but was held up for 5 hours in Miltown Malbay because of weeds in the boiler. By the time he made it to the hall where he was booked to perform, most of the audience had gone home. His frustrating experience became the basis for one of his most successful songs.
If you're travelling through West Clare, you can name-check the locations in "Are Ye Right There, Michael": Ennis, "sweet Corofin", Kilrush, Lahinch (where "the sea shines like a jewel"), and Kilkee itself. But you'll have to take a bus or car, because the West Clare Railway closed in 1961. A short section was reopened for tourists in the 21st century, with a steam train departing from Moyasta junction — presumably more punctual than the old railway line.
7. Molly Malone (In Dublin's Fair City)
"In Dublin's fair city, where the girls are so pretty, I first set my eyes on sweet Molly Malone"
The unofficial anthem of Dublin City is about a fishmonger selling "cockles and mussels". Poor Molly had a tragic end, dying "of a fever", but her ghost still sells her goods "through streets broad and narrow". Was Molly Malone a real person? A record was found for a Dublin woman of that name; she worked as a street hawker and died in 1699. However, it's a common name and there's no evidence that this particular Molly inspired the song. Nor do we know if our Molly was moonlighting as a prostitute, as some have claimed.
In 1988, as part of Dublin's Millennium celebrations, a statue of Molly Malone was unveiled on Grafton Street (later moved to Saint Andrew's Church). Dublin wits nicknamed the busty lady "the tart with the cart", and her bronze bosom has become shiny from the attentions of posing tourists.
6. The Rose of Tralee
"Yet 'twas not her beauty alone that won me;
Oh no 'twas the truth in her eyes ever dawning
That made me love Mary, the Rose of Tralee."
The original "Rose of Tralee" was a maid called Mary O'Connor, and her admirer was wealthy merchant William Mulchinock. Social class and family disapproval got in the way of their romance; William emigrated, and when he returned many years later, he learned that his beloved had died of tuberculosis. Heartbroken, he wrote about the "lovely and fair" maid who had stolen his heart when they walked in "the beautiful Vale of Tralee".
Tralee is on the Dingle Peninsula in County Kerry. A festival in honour of the song was set up in 1957. Every year since then, young women from all over the world have competed for the title of "Rose of Tralee" (or as it is sometimes known, the "Lovely Girls' Competition").
5. The Fields of Athenry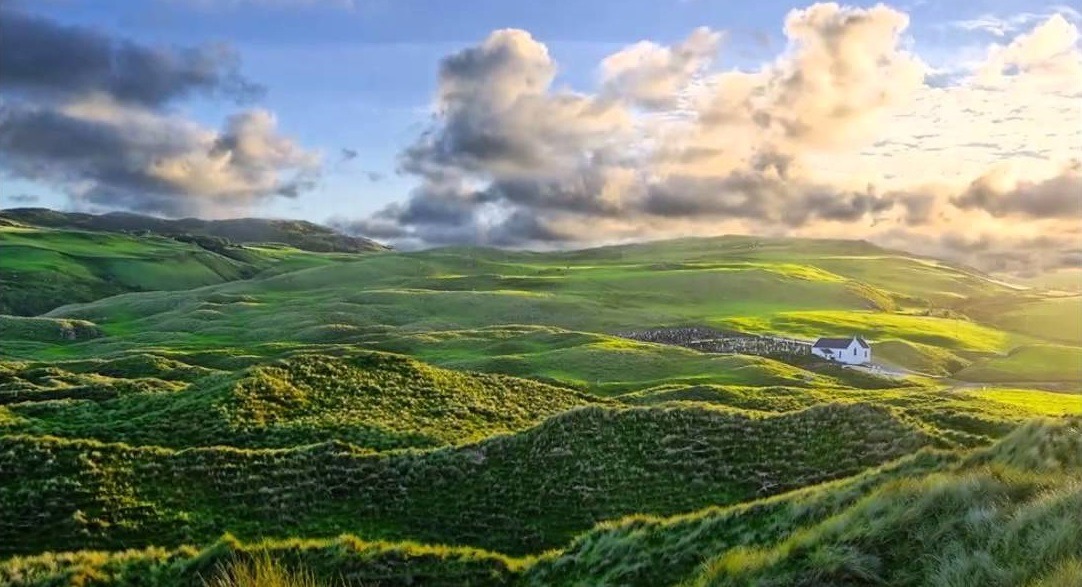 "Low lie, the fields of Athenry, where once we watched the small free birds fly"
The "Fields of Athenry", written by Pete St John, tells a story of the Great Famine. A young man, Michael, has been sentenced to transportation for stealing food, leaving behind his wife Mary and their child. "Trevelyn's corn" is a reference to Sir Charles Trevelyn, colonial administrator to Ireland in the 1840s.
Under his administration, boatloads of food were shipped out of the country while people starved to death. "Botany Bay", also mentioned in the song, was the site of a penal colony in Australia. Poor Michael, who rebelled "against the famine and the crown", would be unlikely to ever return.
Oddly, this tragic song has become a sporting anthem for the Republic of Ireland soccer team, the Irish rugby team, and Celtic Football Club in Glasgow. Athenry is a town in County Galway with an impressive Medieval Wall and Castle. Its fields are, indeed, low lying.
4. Galway Girl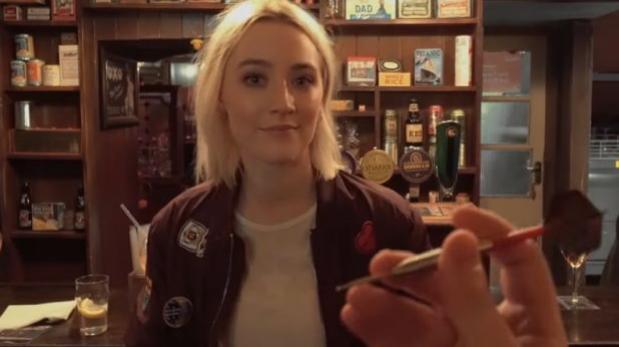 "And I ask you, friend, what's a fella to do? Cause her hair was black and her eyes were blue."
Ed Sheeran had a recent hit with "Galway Girl", but a better song by that title was released in 2000 by American singer Steve Earle and Irish musician Sharon Shannon. The song's narrator meets a blue-eyed, black-haired beauty "on a fine soft day" in Galway; he accompanies her around the city before the rain falls and they end up in "her flat downtown". But she leaves him with just "with a broken heart and a ticket home".
The "Galway Girl" who inspired the song was not, in fact, from Galway. She was Joyce Redmond, a singer and bodhrán player from Howth who met Earle in a Galway coffee shop. They spent three months together, but she didn't see a future with the hard-living, much-married Earle. Earle may not have found long-lasting love, but he did get inspiration for a catchy song.
Galway is a lively city in the west of Ireland. By day you can stroll along locations from the song, such as "the Old Long Walk" (near the Spanish Arch) and the "Salthill prom", and by night you can catch music in one of its many pubs.
3. The Town I Loved So Well
"There was music there in the Derry air, like a language that we all could understand"
"The Town I Loved so Well" is a homage to Derry, the birthplace of its author, Phil Coulter. The first verses are a nostalgic look at his childhood, where he and his friends "played ball by the gas yard wall", while the adults saw tough times "through without complaining". But the kicker comes in the fourth verse, where his city has become a place of "armoured cars and bombed-out bars". Because Coulter wrote this song in the 1970s, at the height of "The Troubles".
Hope returns in the final verse. The people of Derry are still strong, "their spirit's been gone never broken", and they look forward to "tomorrow and peace once again". This verse seems prophetical because the Northern Ireland peace process did bring that "bright brand-new day" to Coutler's beloved town. The best way to view Derry today is to walk around its intact city walls, from where you get a panoramic view of the Bogside ("the bog" in Coulter's song).
2. On Raglan Road
"On Raglan Road on an autumn day I met her first and knew.
That her dark hair would weave a snare that I might one day rue."
"On Raglan Road" tells the story of a fateful meeting along a Dublin street. One autumn day, the singer falls for a beautiful woman. By November, they are "tripping lightly" along Grafton Street. He gives her "gifts of the mind" and "poems to say", but by the last verse, she is hurrying away from him and it's revealed that he is an angel who loved "not as I should" and therefore "lost his wings at the dawn of day".
In 1944, on Raglan Road, Patrick Kavanagh met a dark-haired beauty called Hilda Moriarty and quickly became besotted with her. They discussed literature and poetry together, but the 22-year-old medical student was not romantically interested in the 40-year-old poet from Monaghan. Like many poets, he turned his frustration into verse. Years later, long after Hilda had married someone else, Kavanagh met the singer Luke Kelly in a Dublin pub and said he had a song for him. Kelly set the poem to music, and it became a poignant ode to unrequited love.
Raglan Road is a street in Ballsbridge, Dublin, notable for many Victorian and Edwardian mansions, and home to several embassies.
1. It's a Long Way to Tipperary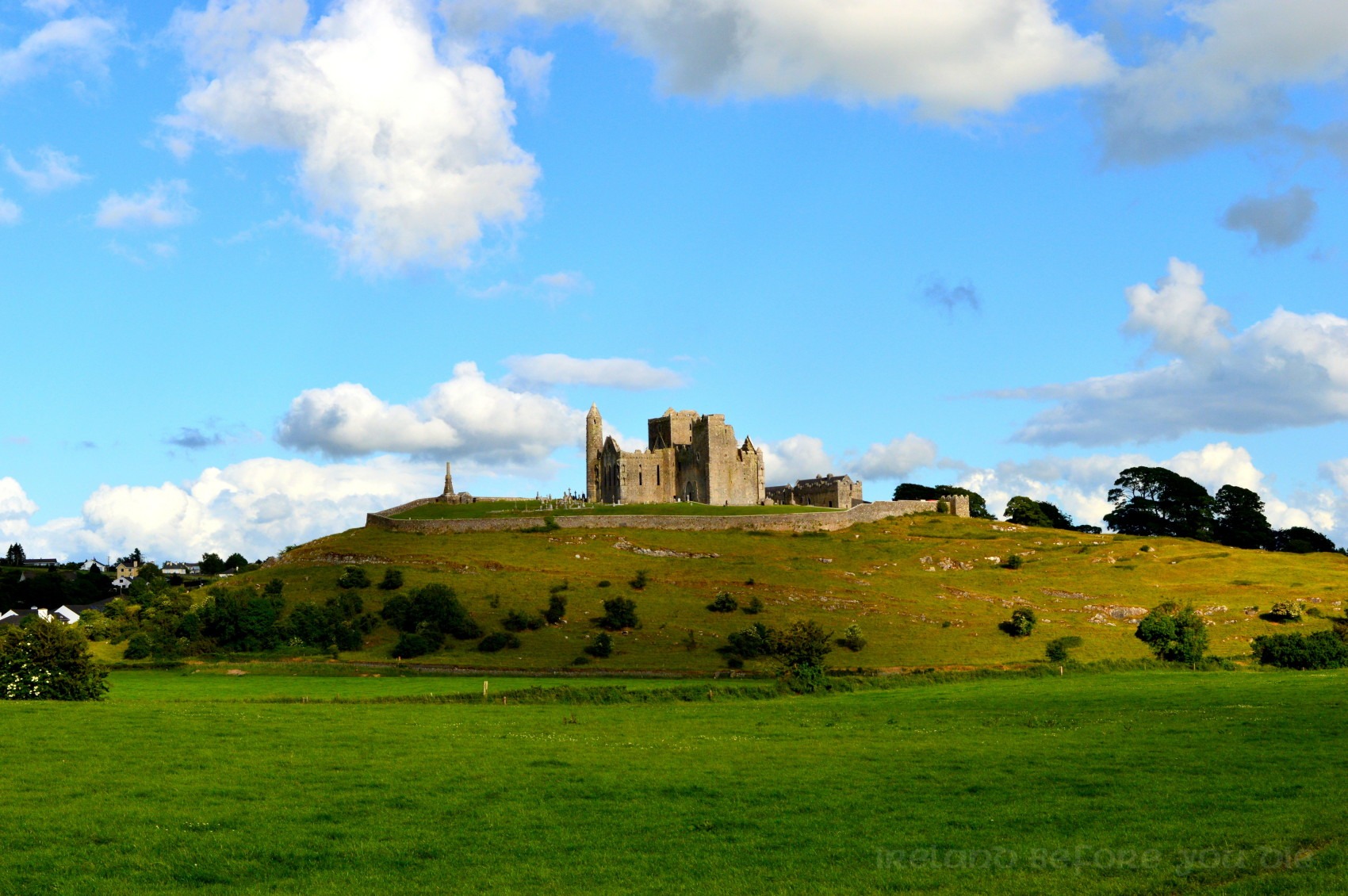 "It's a long long way to Tipperary, but my heart lies there."
Is it really a long way to Tipperary? Well, that depends on where you're starting from. In the famous song — written as a music-hall ditty by an Englishman with Tipperary grandparents — you're coming from London ("Goodbye Piccadilly, Farewell Leicester Square"), nearly 800 km (500 miles) away. The song became popular among the soldiers of World War I, who were even farther away and even more nostalgic for home.
County Tipperary is one of the few Irish counties without a coastline, and so, unfortunately, tends to get overlooked by tourists. But it has plenty of rewarding sights, such as Cahir Castle, the Rock of Cashel, and the Galtee Mountains. And it's close to the centre of Ireland, so from anywhere on the island it's not a very long way.