Us Irish are known worldwide for having a way with words. Here are the top ten Irish prayers and blessings for friends and family.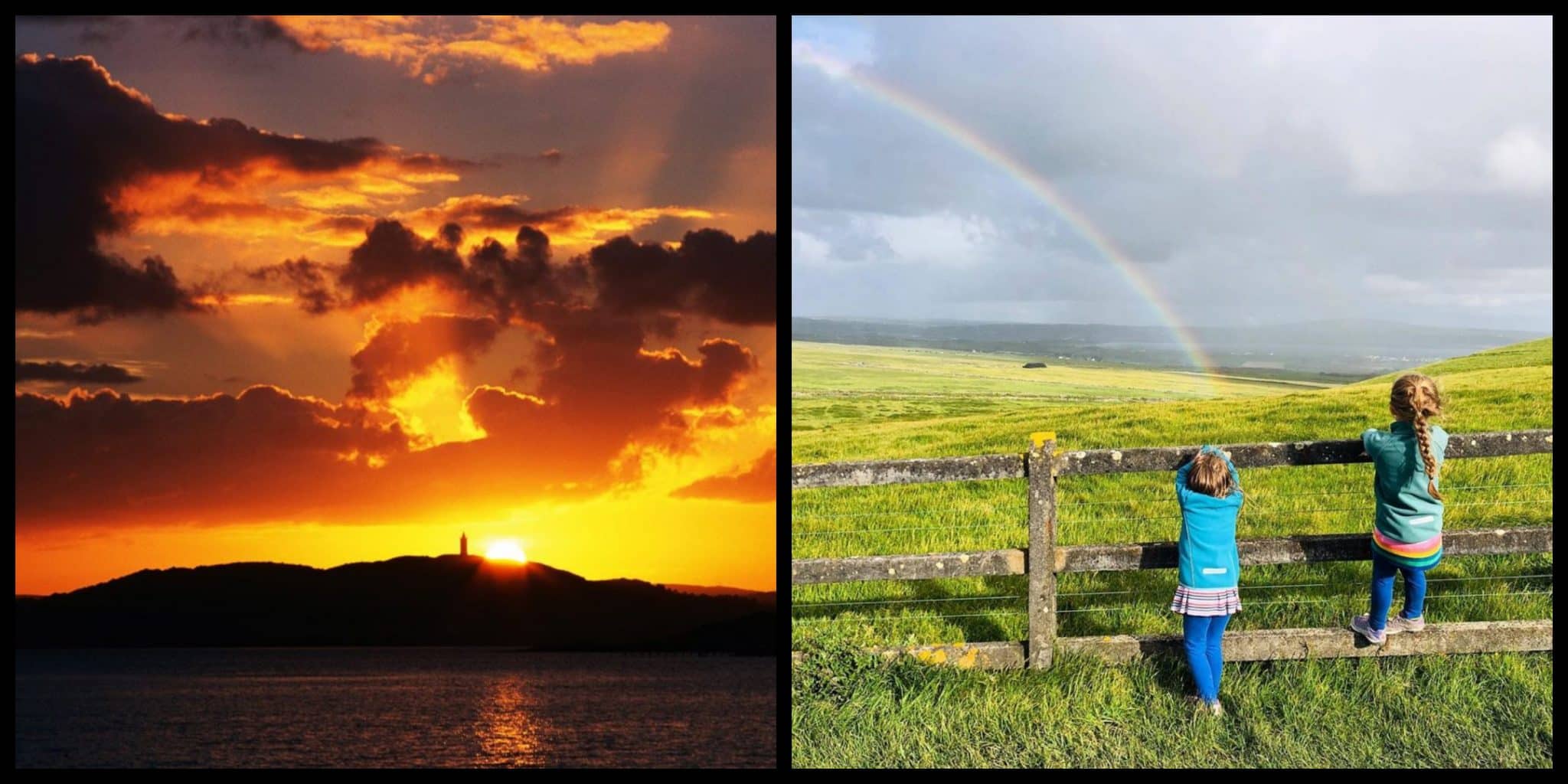 Anyone who has grown up in Ireland knows how powerful your granny's prayers and candle lighting can be.
To this day, it's still something we hear regularly; "Ah I'll light a candle for you" or "I'll say a prayer to St …. for you". It's always been a tradition in Ireland to use wise sayings, blessings, or prayers to be positive in a situation and to show someone you care about them.
With Ireland being a traditionally religious country, there are many popular blessings and popular prayers that have been used over the generations. These positive words are a way of shining light when there may be darkness and giving you hope and happiness.
Let's take a look at the top ten Irish blessings and prayers for friends and family, some you may know and some you may not, but there are plenty more Irish prayers where these came from.
10. Irish prayer for a friend – one of the nicest Irish friendship blessings
One of our favourite Irish sayings talks about the light of sun and sunlight after showers. It goes like this:
"Wishing you a rainbow for sunlight after showers, miles and miles of Irish smiles for golden happy hours, shamrocks at your doorway for luck and laughter too, and a host of friends that never ends, each day your whole life through."
9. An old Irish blessing – one of the sweetest Irish sayings
Another popular blessing in Ireland send blessings of light and laughter to lots of friends. It goes:
"May love and laughter light your days, and warm your heart and home, may good and faithful friends be yours, wherever you may roam. May peace and plenty bless your world, with joy that long endures, may all life's passing seasons, bring the best to you and yours."
8. An Irish prayer – a traditional prayer for a friend
This lovely Irish Prayer is made up of poetic lines to show your friend you care. A simple Celtic prayer, it goes like:
"May God give you, for every storm, a rainbow, for every tear, a smile, for every care, a promise and a blessing in each trial. For every problem life sends, a faithful friend to share, for every sign a sweet song, and an answer for each prayer."
7. An Irish blessing – one of the loveliest Irish sayings for friends
Friendship is very important in Ireland, as you can see from this Irish blessing:
"There are good ships and there are wood ships, ships that sail the sea, but the best ships, are friendships, may they always be."
6. An Irish friendship wish – fill the hearts of friends
With rainbows, sunshine, and friendship, this is one of the sweetest Gaelic blessings. It goes like:
"May there always be work for your hands to do, may your purse always hold a coin or two, may the sun always shine on your windowpane, may a rainbow be certain to follow each rain, may the hand of a friend always be near you, may God fill your heart with gladness, to cheer you."
5. Traditional Irish blessing – you might know this one
One of the most common Irish wedding blessings, you may recognise this one if you've ever been to Ireland.
"May the raindrops fall lightly on your brow, may the soft winds freshen your spirit, may the sunshine brighten your heart, may the burdens of the day rest lightly upon you, and may God enfold you in the mantle of His love.
"May the road rise to meet you, may the wind be always at your back, may the sun shine warm upon your face, the rains fall soft upon your fields."
4. Irish blessing – filled with Irish wit
You know that the Irish don't tend to take things to seriously, which is why we love this Celtic blessing. It goes:
"May the good Lord take a liking to you, but not too soon."
3. An Irish prayer – thankful for friends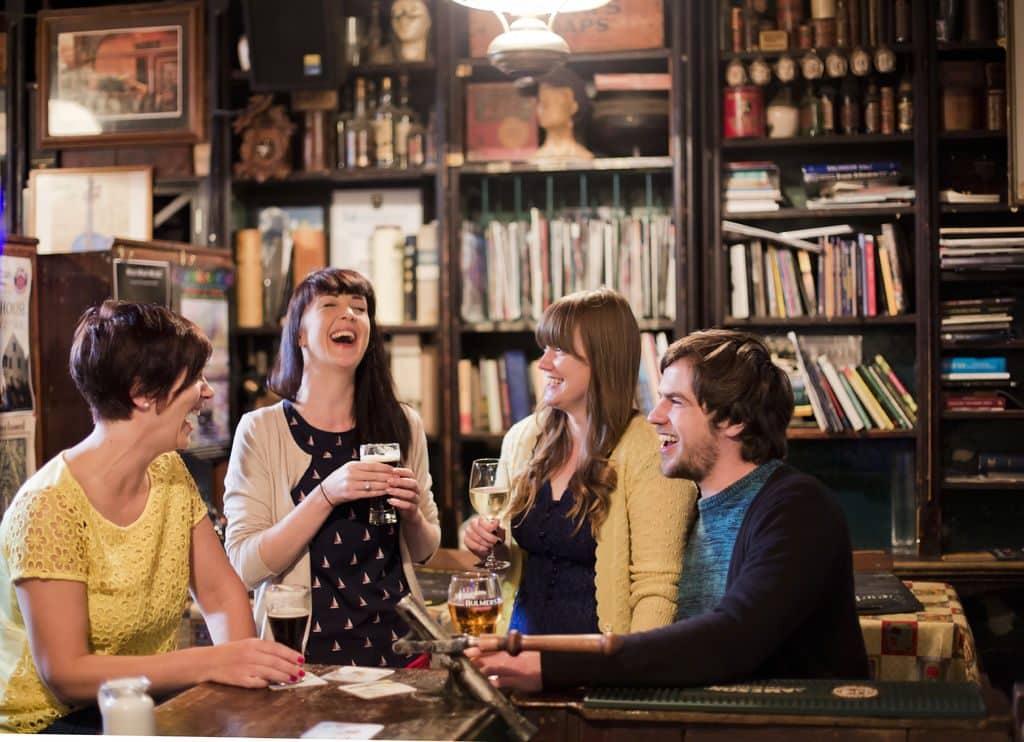 As we mentioned, friendship is very important in Ireland. That's why we love this Irish blessing:
"In thanks for the fullness of days spent together, the friends that we pray, will be with us forever, the feelings we've shared, the food and good fun, with faith that Gods blessings have only begun."
2. Traditional Irish blessing – a blessing for good friends
This Irish blessing speaks of Irish laughter and blessings of sun:
May God bless your days, in so many ways, with good friends to love, and gifts from above, with sunshine and laughter, and joy ever after.
1. Old Irish blessing –
Topping our list of Irish prayers and blessings is this one:
"May the Lord keep you in his hand, and never close his fist too tight."
Religion is indeed a huge part of Ireland, in the way we speak every day and the way we greet people, whether we know it or not. Think about it, most Irish people will use phrases such as "Thank God" or "Please God", as well as the more shocking expressions of "Jesus, Mary and Joseph". It's just a way of life here.
Our patron saint of Ireland, Saint Patrick, is celebrated every year, and he is the man who brought Christianity to Ireland. It is because of Saint Patrick that many of these blessings and prayers exist to this day.
The best thing about Irish blessings is that there is pretty much one for every occasion. Still, more traditionally, they were used at weddings and other special events. From Irish wedding blessings to blessings for children, Irish prayers come in handy for many occassions.
The Irish have a way of looking at a situation in its most positive light, which is a great trait to have, and is why these blessings and prayers are so well known.
So, next time something isn't quite going your way, seek out one of these Irish prayers and blessings, and you never know what will happen.
Other notable mentions
We have given some examples of our favourite Irish blessings above, but as we said, there are plenty more where they came from. So, here are some notable mentions:
"May the Irish hills caress you. May her lakes and rivers bless you. May the luck of the Irish enfold you. May the blessings of Saint Patrick behold you."
"I arise today, through the strength of the love of cherubim, in the obedience of angels, in the service of archangels, in the hope of resurrection to meet with reward, in the prayers of patriarchs, in the predictions of prophets, in the preaching of apostles, in the faith of confessors, in the innocence of holy virgins, in the deeds of righteous men.
"I arise today, through the strength of heaven, the light of the sun, the radiance of the moon, the splendour of fire, the speed of lightning, the swiftness of wind, the depth of the sea, the stability of the earth, the firmness of rock."
"May your home be filled with laughter, may your pockets be filled with gold, and may you have all the happiness your Irish heart can hold."
"May the friendships you make be those which endure, and all of your grey clouds be small ones for sure."
"May the blessings of light be upon you, light without and light within."
"The smile that is worth the praises of earth Is the smile that shines through the tears."
"May Irish angels rest their wings right beside your door."
"Here's to a long life and a merry one, a quick death and an easy one, a pretty girl and an honest one, a cold beer and another one!"
"May you have warm words on a cold evening, a full moon on a dark night, and the road downhill all the way to your door."
"May the luck of the Irish lead to happiest heights and the highway you travel be lined with green lights."
"May brooks and trees and singing hills join in the chorus, too. And every gentle wind that blows send happiness to you."
"Lucky stars above you, sunshine on your way, many friends to love you, joy in work and play."
FAQs about Irish blessings and prayers
What is the most famous Irish blessing?
"May the road rise up to meet you" is a popular Irish wedding blessing that is among the most well known Irish sayings.
What are some traditional Irish blessings?
You can find some more traditional Irish and Gaelic blessings here.
What is an Irish saying for good luck?
"For each petal on the shamrock this brings a wish your way. Good health, good luck, and happiness for today and every day"