As Spring is in full bloom and the sweet temptation of Summer is in the air, the season for music festivals has begun.
The worldwide phenomenon of festival-going is just as vibrant in Ireland as anywhere, so expect heaps of exciting events to populate your calendar.
For all of you struggling to choose which ones you should invest in, check out our ten best annual music festivals in Ireland.
10. Vantastival (31st May – 2nd June)
Welcome to one of the hottest family-friendly arts and music festivals this Summer. This all-inclusive music festival is aimed at "vanlifers" and those eager to rest by night in their home on wheels, but campers and day-trippers are permitted, too.
With chilled vibes, workshops and events, activities, live music and artisan food, this is certain to be one of the best weekends this Summer in Ireland.
Tickets: HERE
9. Sea Sessions (21st – 23rd June)
For those of you eager to lap up the Summer vibes, this top annual music festival in Ireland is for you.
Sea Sessions is a surf and music festival that offers both in equal measure. Taking place in Bundoran, County Donegal, festival-goers will be spending their time between the surf and stages.
Local and international indie artists are sure to make this one of the finest festivals of the Summer.
Tickets: HERE
8. Belsonic (12th – 28th June)
Belsonic is a massive music festival which takes place throughout June this year in Belfast, Northern Ireland.
A variety of mega daytime festival-like gigs will take place over the course of the month and top acts include The Killers and George Ezra.
Tickets: HERE
7. Knockanstockan Festival (19th – 21st July)
This indie music and arts festival takes place each year in County Wicklow, only a short drive from Dublin.
Knockanstockan is the epitome of an authentic alternative music festival so expect good vibes and hippie values over the course of this three-day festival.
Camping tickets, as well as one-day passes, are still on the go so get in quick and secure your place!
Tickets: HERE
6. All Together Now (2nd – 4th August)
All Together Now will take place over the August Bank Holiday and is set to be one of the best annual festivals in Ireland for music. 
With a world-class line-up of Patti Smith and The National, tickets for this festival sold out in record time. Saying that we advise you to keep an eye on Gumtree and the Facebook event page for re-sells.
Link: HERE
5. Open Ear (May 31st – June 3rd)
This small-scale independent festival will take place on Sherkin Island, just off the West coast of Ireland.
The festival – which promises to be intimate in size – will offer campers a unique chance to camp on the beach and enjoy the beauty of their natural surroundings. All the while there'll be some of Ireland's best upcoming acts.
Tickets: HERE
4. Another Love Story (16th – 18th August)
This offbeat indie festival of arts and music is certainly one of the best annual festivals in Ireland. Small in size and rich in atmosphere, festival-goers will be besotted with the community vibes of ALS.
Expect poetry readings and fine artisanal food, disco dancing in wondrous woodlands and fancy dress.
Tickets: HERE
3. Forbidden Fruit (1st – 3rd June)
This day festival takes place over three consecutive days in June 2019. With mega-acts taking to the stage, festival-goers are bound to be impressed.
Headliners include Maribou State, Skepta, Elbow and many more! Tickets are selling fast, so buy now or regret it later.
Tickets: HERE
2. Electric Picnic (30th August – 1st September)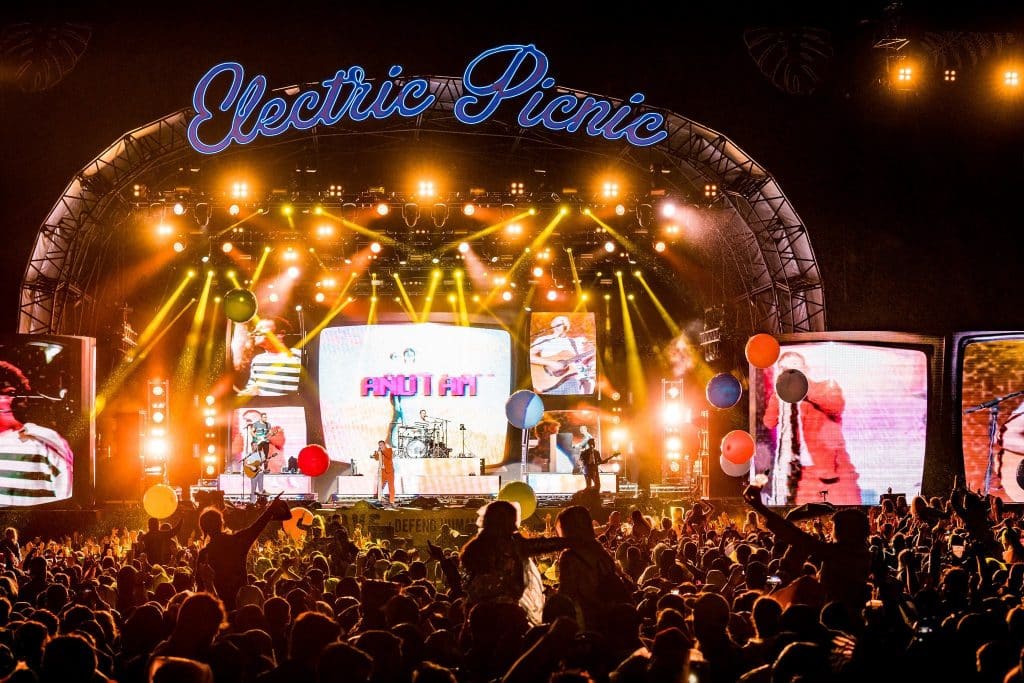 Where once Electric Picnic was seen as the bohemian alternative to major commercial festivals, it is now one of the biggest in the country.
Saying that it also offers some of the best artists on show across all annual music festivals in Ireland. The Strokes, Florence and the Machine and Hozier will be topping the line-up and the festival has already sold out.
Keep an eye on the Facebook event page as re-sells are already being advertised!
Tickets: HERE
1. Body & Soul (21st – 23rd June)
If you're looking for an epic annual Summer music festival in Ireland that is not too big and not too small, Body & Soul is a great shout.
This festival is the leading bohemian Summer experience, so expect lots of installations, art, wonderland feels and fancy dress.
Alternative and indie musicians punctuate the schedule at this ultimate arts and music fest.
Tickets: HERE
Get featured on Ireland Before You Die
Do you want to get your Irish business more online exposure? Especially to those interested in travelling the best places in Ireland? Then why not get a dedicated feature on Ireland Before You Die. Find out more 
here.