If you're looking to book one of the very best weekend breaks in Ireland, we've got you covered.
The Emerald Isle boasts some of the world's most glamorous hotels, made all the more breath-taking by the stunning natural beauty that surrounds them.
If you book weekend getaways in Ireland this summer in one of these incredible properties, you'll feel as if you've stepped into another world! These hotels promise the best weekend breaks in all of Ireland.
10. Shelbourne Hotel – movie-star glamour in the capital
The name Shelbourne is synonymous with 'fancy' in Dublin, and once you step inside this old-school hotel (greeted by the doorman, of course), you'll see why. A city break with more than a touch of class.
Prices: from €269
Address: 27 St Stephen's Green, Dublin.
9. Waterford Castle – your own private island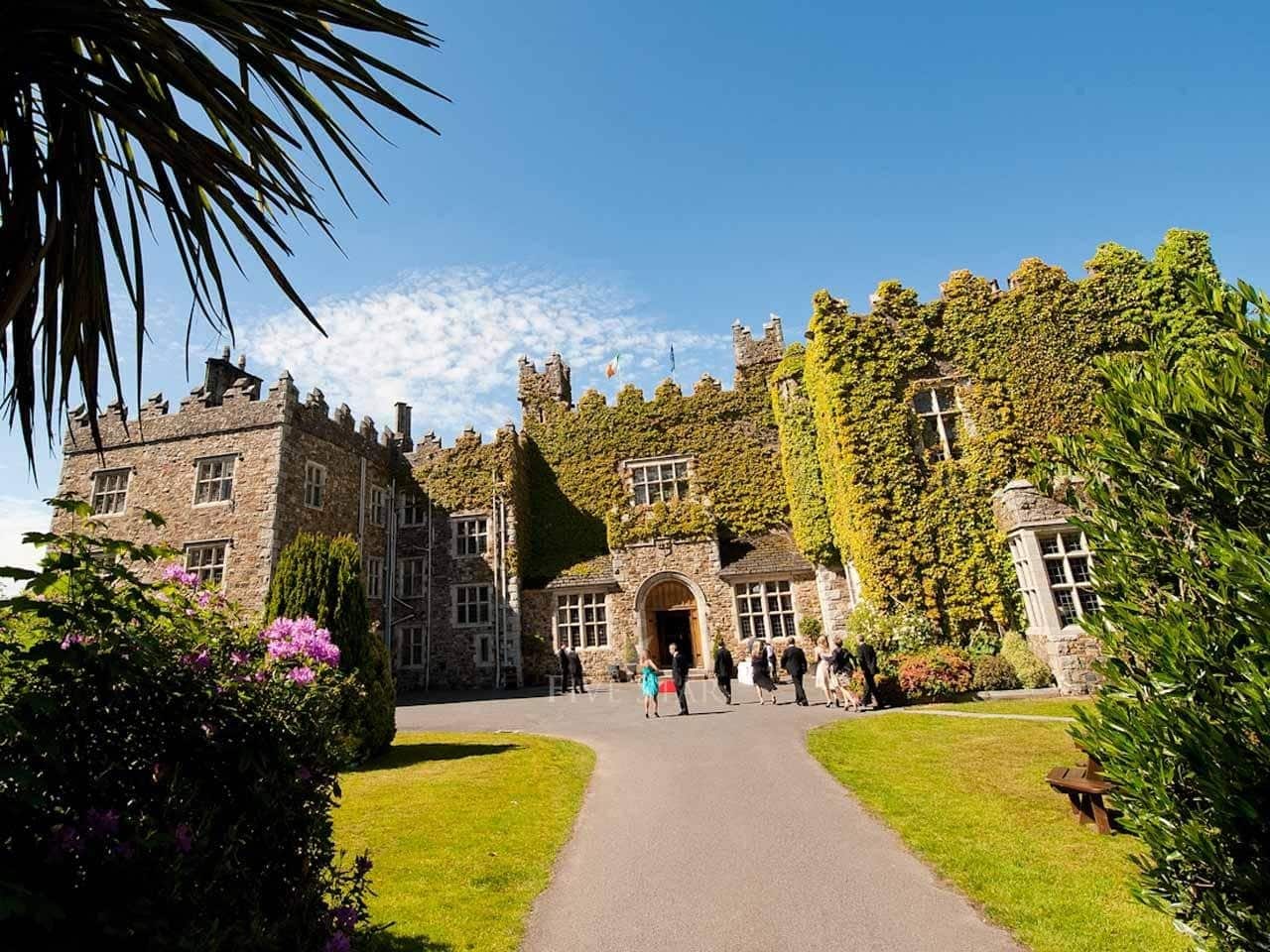 The journey to Waterford Castle starts on a car ferry that whisks you away to the private island where this fabulous hotel has its grounds. If you're looking to really impress someone, this is undoubtedly one of the best weekend breaks in Ireland.
Prices: from €220
Address: The Island, Ballinakill, Co. Waterford.
8. Finn Lough – sleep under the stars in luxury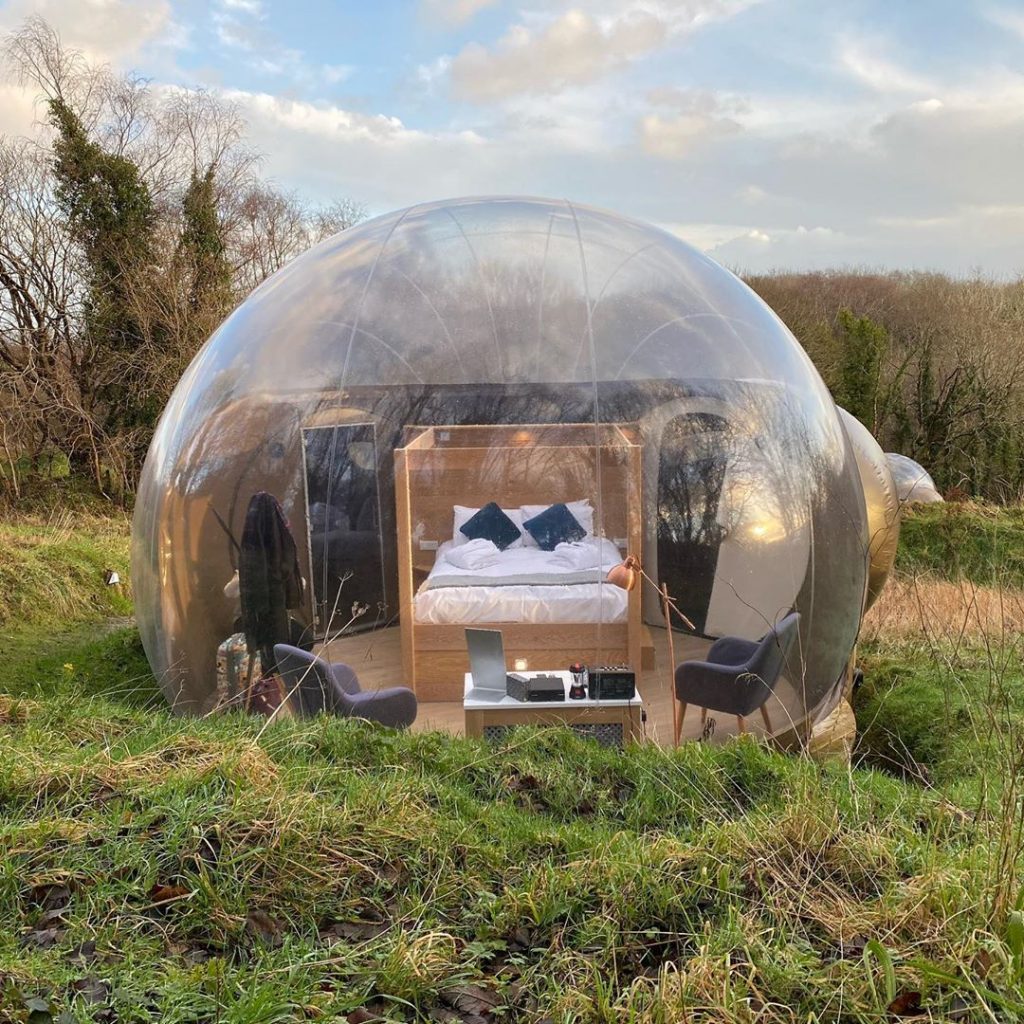 The bubble pods in Finn Lough have proven a massive hit on Instagram! The luxurious accommodation here gives the illusion that there is no ceiling, making this the best weekend break in Ireland for you amateur astrologists out there.
Prices: from €145
Address: 41 Letter Road, Aghnablaney, Enniskillen, Co. Fermanagh.
7. Delphi Resort – adventure with all your home comforts
Delphi is fancy without being pretentious. This is the ideal weekend getaway in Ireland for those with a sense of adventure. It offers many outdoor activities, such as zip-lining and archery, without compromising on gorgeous accommodation and food.
Prices: from €242
Address: Tawnyinlough, Leenaun, Co. Galway.
6. Harvey's Point – countryside indulgence
How does your own private whirlpool with a lake view sound? Not impressed yet? What if we told you there were onsite horse stables? Thought so.
As far as fantastic hotel breaks in Ireland go, Harvey's Point is hard to beat.
Prices: from €304
Address: Lough Eske Road, Tawnyvorgal, Co. Donegal.
5. Powerscourt Hotel – one of the best weekend breaks in Ireland
Wicklow's iconic Sugarloaf Mountain will be the view from your bedroom here (although the bedrooms are really more like suites). The only problem? Tearing yourself away from the basement spa for long enough to appreciate it.
Prices: from €466
Address: Powerscourt Hotel, Enniskerry, Co. Wicklow.
4. Castlemartyr Hotel – act like Lord or Lady of the manor
This 18th-century manor house offers spa facilities, five-star dining, and outdoor activities; as well as a range of accommodation options that include self-catering holiday homes. The perfect weekend break in Ireland for a family who enjoy the finer things in life.
Prices: from €470 (2 nights)
Address: Castlemartyr Resort, Co. Cork.
3. Park Hotel Kenmare – old-school hospitality
Stepping into the Park Hotel, the stomping ground of the famous Brennan brother hoteliers, feels like coming home. That is, if your home was a stately mansion with some of the finest service staff imaginable.
This is a weekend getaway in Ireland like no other – picture yourself relaxing by the fireplace, eating home-baked goods, and drinking a hot port while everyone makes a fuss of you, before retiring to the comfiest bed you've ever slept in. Bliss!
Prices: from €991 (2 nights)
Address: Shelbourne Street, Kenmare, Co. Kerry.
2. Ice House Hotel – outdoor hot tub with a view
Go west for a dreamy weekend getaway in Ireland courtesy of the ultra-glam Ice House Hotel. The floor to ceiling windows in your river view room will have you feeling like you're being floated to sleep, while the outdoor hot tub on the river bank will have you floating on air.
If the views aren't enough to tempt you, the incredible breakfast spread will surely do the trick!
Prices: from €216
Address: The Quay, Quignalecka, Ballina, Co. Mayo.
1. Monart Destination Spa – for an otherworldly calm
The relaxation begins the minute you drive through the gates in Monart. Your car is parked by the valet while you slip into a fluffy white robe – the dress code of all guests in the facility.
Enjoy world-class spa facilities and fitness classes, washed down by delectable delights in the onsite haute-cuisine restaurant. WiFi coverage is purposely limited – the aim of coming here is to completely switch off.
In our humble opinion, Monart is simply the best weekend break in Ireland.
Prices: from €278 (reopens 3 August 2020)
Address: Forgelands, The Still, Co. Wexford
These amazing hotel breaks in Ireland are guaranteed to help you get away from it all! Which would you like to stay at most?