Ireland is the land of banter and mighty craic, so it comes as no surprise that we have an impressive catalogue of world-renowned funny men and women.
International comedy fests that pepper the spring and summer calendars see a decent number of Irish citizens performing, but it seems about time we nod to those soon to make their mark on the world's comedy stage.
Here are the top 10 up-and-coming Irish comedians who are sure to have you keeling over with laughter.
10. Seán Connolly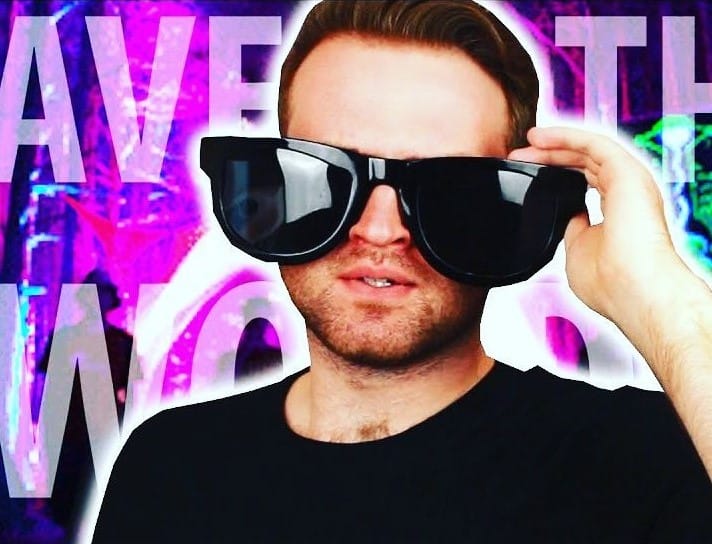 Seán Connolly is an Irish YouTube star. With nearly 20,000 subscribers on his channel, it is safe to say this Dublin comedian has gathered quite a steady stream of followers online.
His content ranges from farcical impressions to comical current affair opinion pieces, improv, and so much more. Connolly is, without doubt, a rising star, and with a seemingly endless flow of comedy content, he is certainly worth a follow.
9. Damon Blake
Though this Texas-born funnyman grew up in Australia, he now splits his time between San Francisco and Dublin and is an impressive contributor to the Dublin comedy circuit.
He has performed in Ireland as well as internationally at the Melbourne International Comedy Festival and the Edinburgh Fringe Festival, to name but a few. Blake not only woos crowds with comedy gold but also is a podcaster, writer, and performer, and has graced airwaves across the Emerald Isle (and abroad) for years.
8. Alison Spittle
If you're in the mood for a good laugh, check out Alison Spittle. This rising star is an Irish comedian, writer, producer, and actor and has been seen and heard across Irish airwaves over the past couple of years. Keep an eye on her—she is fast becoming one of Ireland's most talked-about comedy queens!
7. Andréa Farrell
This Dublin funny woman won Stellar's Comedian of the Year in 2017, and she has been on the rise ever since.
Not only does she slay crowds with quality comedy, but the Dubliner also works in TV and radio. She has graced the likes of RTÉ New Comedy Awards (in which she was a finalist), Vodafone Comedy Festival, Electric Picnic, and the Edinburgh Comedy Festival.
6. Niamh Marron
Another finalist in the RTÉ New Comedy Awards is Niamh Marron. This Irish-born, London-dwelling comedy queen works her magic across the mediums of comedy, acting, and photography.
She has won an impressive number of accolades, including "Show Me the Funny" (winner), and was runner-up in "Funny Women Awards" in London.
5. Conor O'Toole
Next on our list of up-and-coming Irish comedians is Conor O'Toole. Winner of the Fringe Spirit of Wit Award in 2017, this stand-up comedian lives and works in Dublin.
He has a series of impressive notches on his belt, and it seems safe to say that O'Toole is becoming a name to remember. If you want to see what all the fuss is about, he plays at Dublin's Workman's Comedy Club the third Sunday of every month!
4. Al Foran
If in search of a serious laugh, look no further than Al Foran. With over 300,000 fans on Facebook, Foran is already on his way to becoming an Irish comedy legend.
This Dublin funnyman specializes in on-point impressions, and his entertaining Twitter feed and Facebook page are definitely worth a "like."
3. Emma Doran
This Irish comedy queen has become quite the leading name in recent years. She has played the likes of Vicar Street and the Olympia in Dublin and graced the airwaves with class-act comedy on RTE's Republic of Telly.
All we can say is, we can expect (more) great things from Emma Doran.
2. Terry O'Neill
Terry O'Neill is an Irish comedian and local stand-up legend who has been dominating the circuit across the county.
While also dabbling in acting, he is certainly becoming one of the newest recognized faces about town. In previous years, he represented Ireland on the boxing team, alongside the local legend Katie Taylor.
See him in the flesh at the International Comedy Club in Dublin's International Bar where he MCs, hosts, and performs.
1. Joanne McNally
Topping our list of up-and-coming Irish comedians is Joanne McNally. She has firmly planted herself as one of Ireland's leading comedians, and yet she is still on the rise.
Playing shows and comedy festivals across Ireland and abroad, she's made quite a name for herself since bursting on to the scene in 2013. After signing with the British talent agency Off the Kerb in January 2017, she has begun to gig in the UK, and we see big things for this Irish rising star's future.