Got a wedding speech looming? We've got you covered with the most hilarious jokes and lines to use in an Irish wedding speech.
Weddings are a beautiful occasion. The celebration of two wonderful peoples' love for one another.
For everyone else, it's a chance to get dressed up and consume a lot of alcohol to the sound of 'Rock the Boat' (get those ties up around your head).
Before the questionable dance moves can begin, there's the small task of the wedding speeches. If you are a gifted public speaker, giving a speech will be no problem for you.
For the rest of us, it's extremely nerve-wracking, trying to find funny quotes to use and make the in-laws laugh but not offend them.
Make sure to prepare, or you'll end up like the unfortunate best man who said five out of the six bridesmaids were looking well but didn't say which ones (yes, we're serious).
If you're stuck for your upcoming wedding speech, here are ten hilarious jokes and lines to use in an Irish wedding speech.
Ireland Before You Die's top tips for telling lines and jokes at an Irish wedding
An opening greeting is always a good way to start it off, with something like – "May your love be as endless as the Irish coastline and as rich as a pint of Guinness".
It is always good to poke fun at both the groom and the bride, telling light-hearted jokes based on personal knowledge of the two.
Give the groom some infinite Irish wisdom! "Remember that in every marriage, the wife is always right. And the husband … well, he's the lucky one!"
The best jokes at an Irish wedding will be short and sweet and to the point – avoid long-winded jokes that may take down the atmosphere.
Lastly, keep an eye on the audience too and make sure your joke is tailored to them.
10. "If you have a mobile phone – leave it switched on, entertain yourselves. And if anyone texts you any good jokes, send them my way."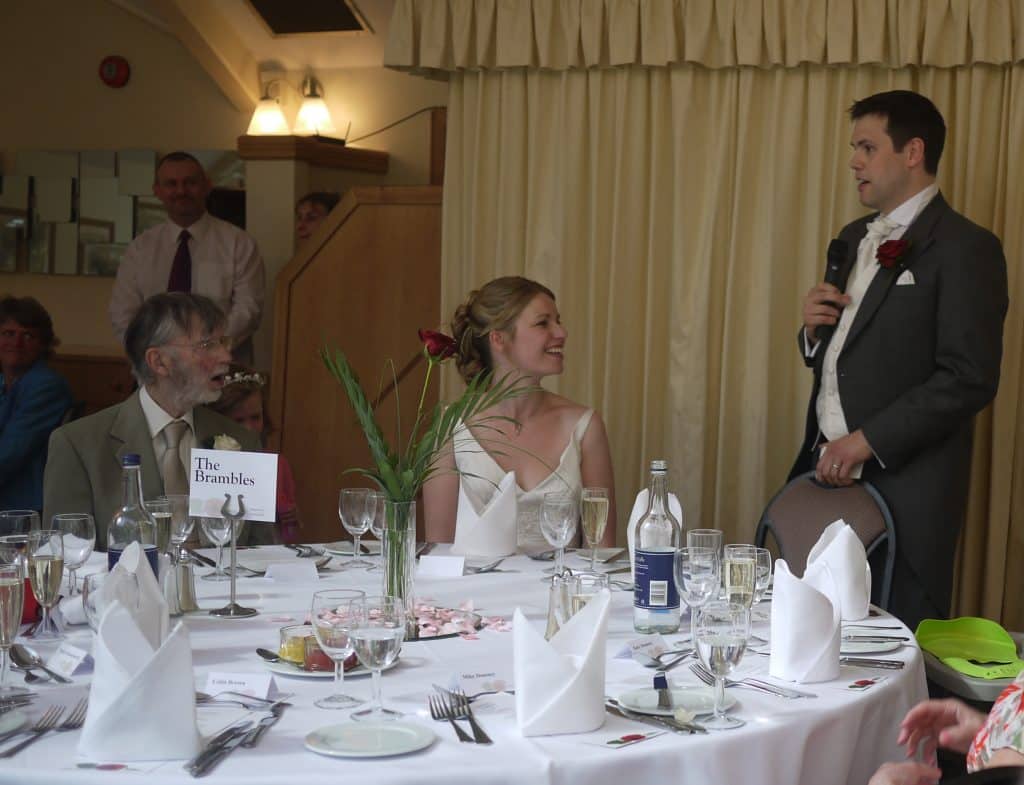 This can be used for anyone attempting to give a wedding speech that cannot come up with wedding jokes. It will also put the audience at ease if you can acknowledge that you are not that funny.
There's nothing worse than someone who isn't funny trying their hardest to get a laugh out of the crowd.
9. "Good evening, everyone. I'm so happy to preside over the only five minutes that the bride didn't plan."
A great line to include in any best man or groom speech. As is true for many engaged couples, the woman takes the reins when it comes to wedding planning.
If you've ever seen Don't Tell the Bride, you'll understand why. If the bride has a good sense of humour, this line will go down a treat.
Related: When the jokes are finished, here are 10 songs you'll hear at every Irish wedding
8. "Marriage is grand and divorce is a hundred grand."
A great line to deliver from a mother or father. A little warning, just in case. Although if they are telling you this at the wedding reception, it's a bit late.
We're sure you'll live a blessed life anyway. This is one of the better Irish jokes and lines to use in an Irish wedding speech.
7. "My name is (your name), and I'm (groom's name) best man and former best friend after this speech."
If you don't start sweating a little bit when your best man stands up to give his speech, is he really your best man?
This is the moment they have waited for your whole friendship, the chance to roast you in front of all of your family and friends.
Now, some funny stories are fine here and there. Remember, this is still supposed to be the happiest day of the groom's life, so we don't think anecdotal stories from your lad's holidays need to be told.
READ MORE: Who knows? Maybe you will get to use these jokes at any of the 10 best and most exclusive wedding venues in Ireland
6. "Thank you all for coming. It wouldn't be the same without you… it would be a lot cheaper, though."
One of the best jokes and lines to use in an Irish wedding speech. Weddings can be very expensive, as we all know.
This is a nice light-hearted way to joke about the matter. Laugh about it now because you'll be crying in the credit union next week requesting a loan.
When the wedding speeches are over, you may even be able to tell some of these hilarious marriage jokes with laughter guaranteed.
5. "I would like to congratulate the groom. You have gained two new roles today. Husband, and the person responsible for putting fake tan on (brides names) back."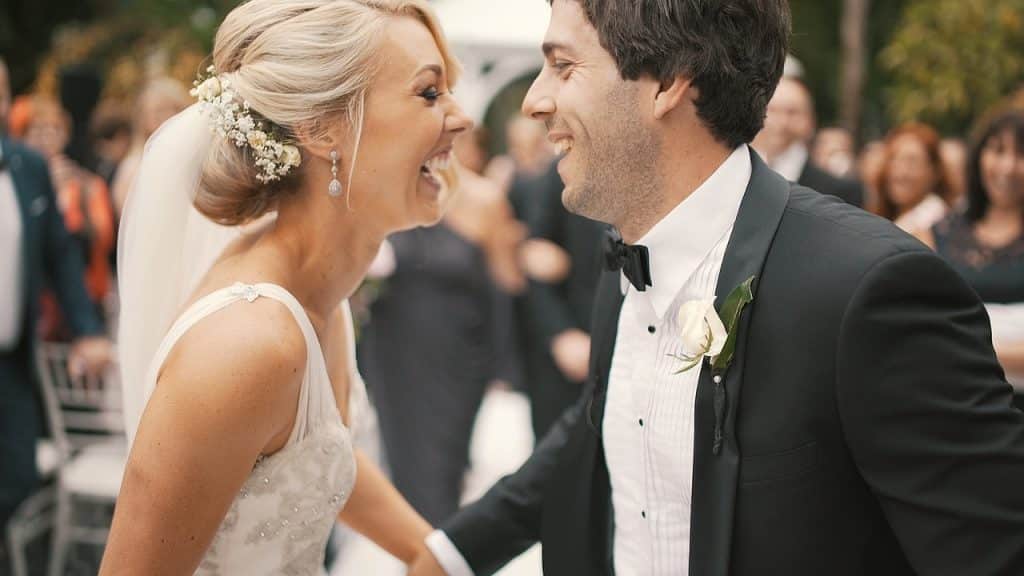 The maid of honour's time to shine. Two struggles face Irish women; the majority of us don't tan, and secondly, we cannot apply fake tan onto our own backs.
Your husband may have said he would love you in sickness and in health, but more importantly, he will be on hand to apply fake tan to your back. Oh, the benefits of marriage!
Read more: Jokes won't be the only funny thing to happen at the wedding! Read Ireland Before You Die's article on 10 things that happen at every Irish wedding
4. "Last time (the groom) was in a suit was his communion."
This is a great joke to use if the groom is a man who doesn't get dressed up often. However, make sure to mention how handsome the groom looks in his suit once you're done slagging him.
Another great one to use from our selection of jokes and lines to use in an Irish wedding speech.
Better still, if there are a few youngsters at the wedding, test out these 20 short Irish jokes for kids.
3. "I'd written down all the stories from the stag do on a piece of paper to tell you all, but the bride told me that it accidentally fell into the shredder in the hotel reception this morning."
Funny how that can happen. We're sure a bride would rather have red wine spilt all over her wedding dress than hear the stories from her husband's stag do.
The wedding guests, on the other hand, would be more than happy to hear some entertaining and embarrassing stories.
2. "I always cringe when I hear jokes about difficult mothers-in-law's because my own experience has been far from that stereotype."(Turns to in-laws and whispers) "Did I read that right?"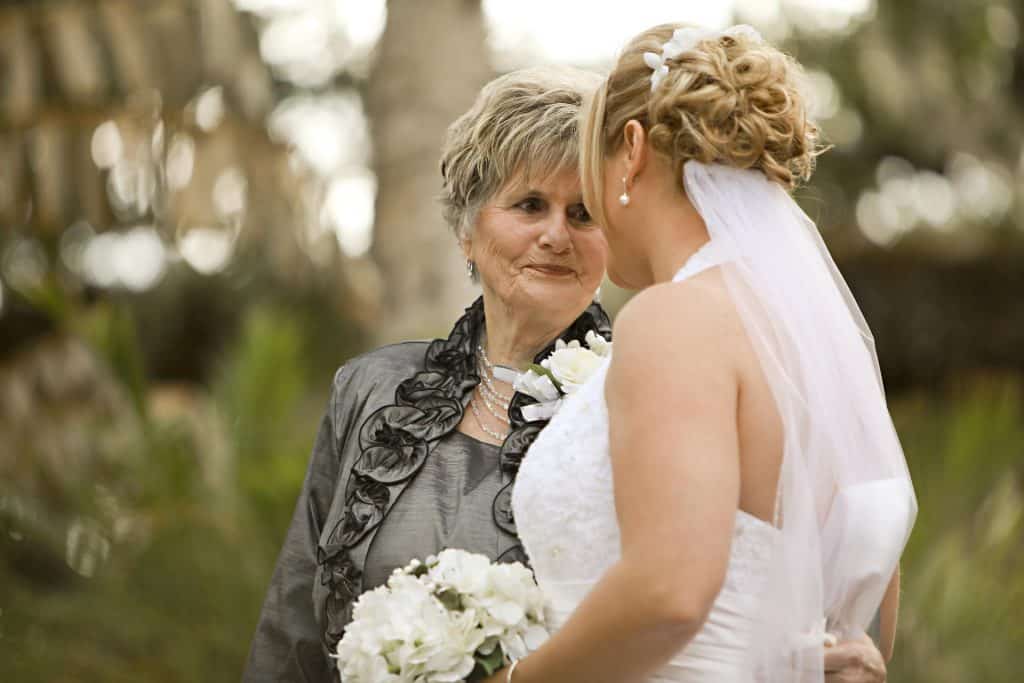 Of course, you'll have to poke some fun at your mother-in-law, but we advise you to tread carefully.
This is the perfect light-hearted joke to use that won't have the women coming for your head. A great line to use in a groom's toast.
Read: If you need anymore ammunition, here are of the best Irish jokes that guarantee laughter
1. "(Groom's name) was worried (bride's name) would say no when he proposed, but we were more worried about him getting down on one knee; his knees wouldn't be the strongest."
For any best man looking to get a great laugh out of the crowd whilst slagging off the groom, this is one of the best jokes and lines to use in an Irish wedding speech.
We're starting to think weddings are just a free for all for roasting the groom. It's all a bit of craic at the end of the day.
Other notable mentions:
"It's been an emotional day; even the cake is in tiers." : We have to include a shameless pun.
"Welcome back, everyone.": A great one to use if this is the bride or groom's second marriage.
"The most effective way to remember your wedding anniversary is to forget it once.": This is one of the funniest quotes about marriage to use.
"I recognise my place here. Being the best man at a wedding is similar to being a dead body at a funeral. Of course, you're expected to be there, but if you say too much, people will start getting nervous.": A great line on the nervous anticipation of a best man speech.
One things is for sure, though – you wouldn't want to be telling any of these hilarious Irish dirty jokes at a wedding!
Your questions answered about jokes and lines to use in an Irish wedding speech
You may have read our article and still have some questions, but we have got you covered! Here are some of the most frequently asked questions put to us and from online about jokes and lines to use in an Irish wedding speech.
What is an Irish wedding toast?
It is a blessing in life given to the happy couple on their wedding day.
How do you end a wedding speech?
By raising your glass to the bride and groom, wishing them well.
Who typically gives the speeches at weddings?
The bride, groom, best man, maid of honour, and parents of the bride and groom.