From savoury delicacies to traditional Irish dinners, these are the ten foods that are only good in Ireland.
Ireland is a land with an ancient past and thriving contemporary culture. Notably proud of its roots, Ireland is a place that honours age-old traditions in current times – and food is no exception.
Along with some old school recipes that seem to find there way into every kitchen across the Emerald Isle, there are also some modern-day meals you'll only find on Irish shores.
Curious to learn more? These are the ten foods that are only good in Ireland.
10. Bacon and cabbage – the classic duo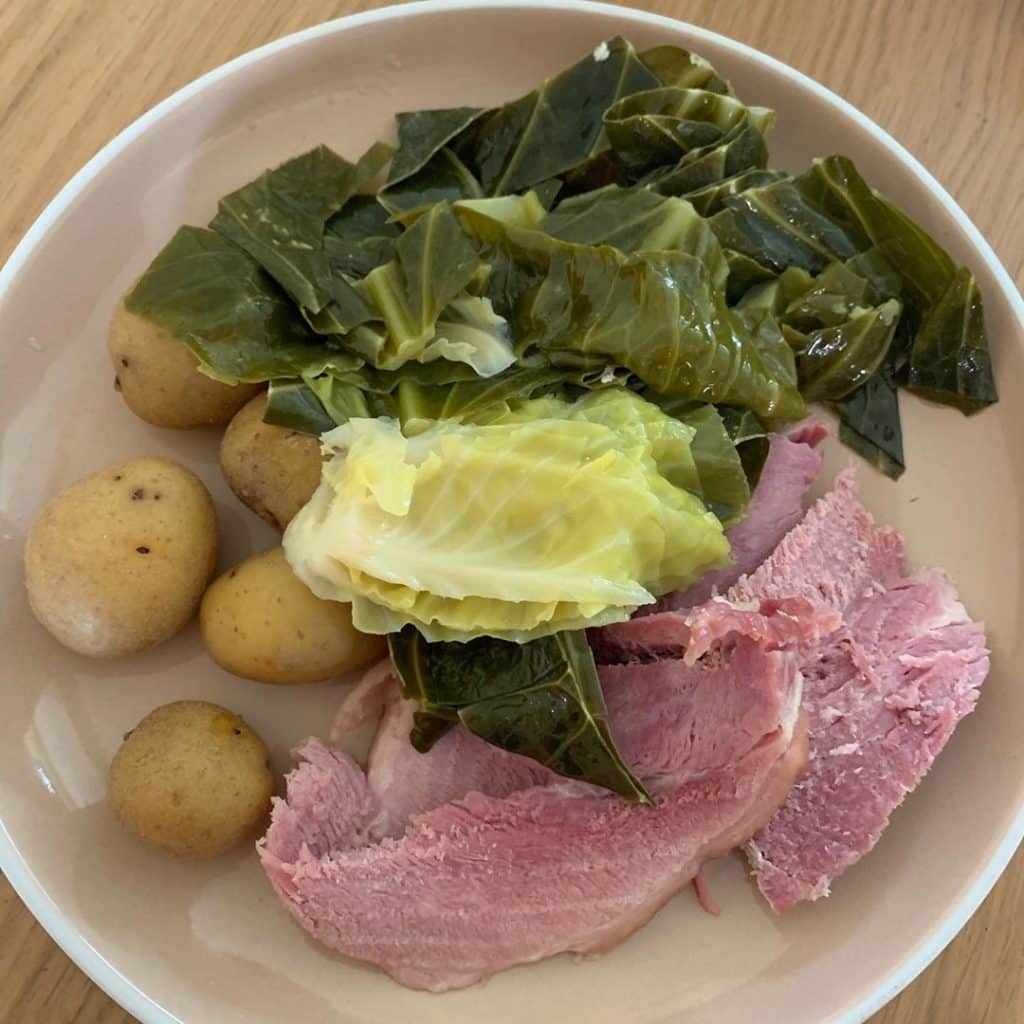 They may seem like an obvious pair in many cultural dishes, but the reality is, bacon and cabbage are Irish staples that come to life in their fullest form on the Emerald Isle.
This dish is often teamed with potatoes (no surprise) and usually served by an Irish granny who swears her passed-down-recipe has survived generations.
9. Irish Stew – the hearty winter dish
Indeed, a stew is not indigenous to Ireland, yet Irish stew is on a whole other playing field.
Complete with meat – often beef, or a variety – a soupy broth, and a medley of root vegetables, this hearty dish is best paired with a pint of the black stuff (aka Guinness) beside a warm fire.
8. Coddle – the strange but surprisingly good Irish dinner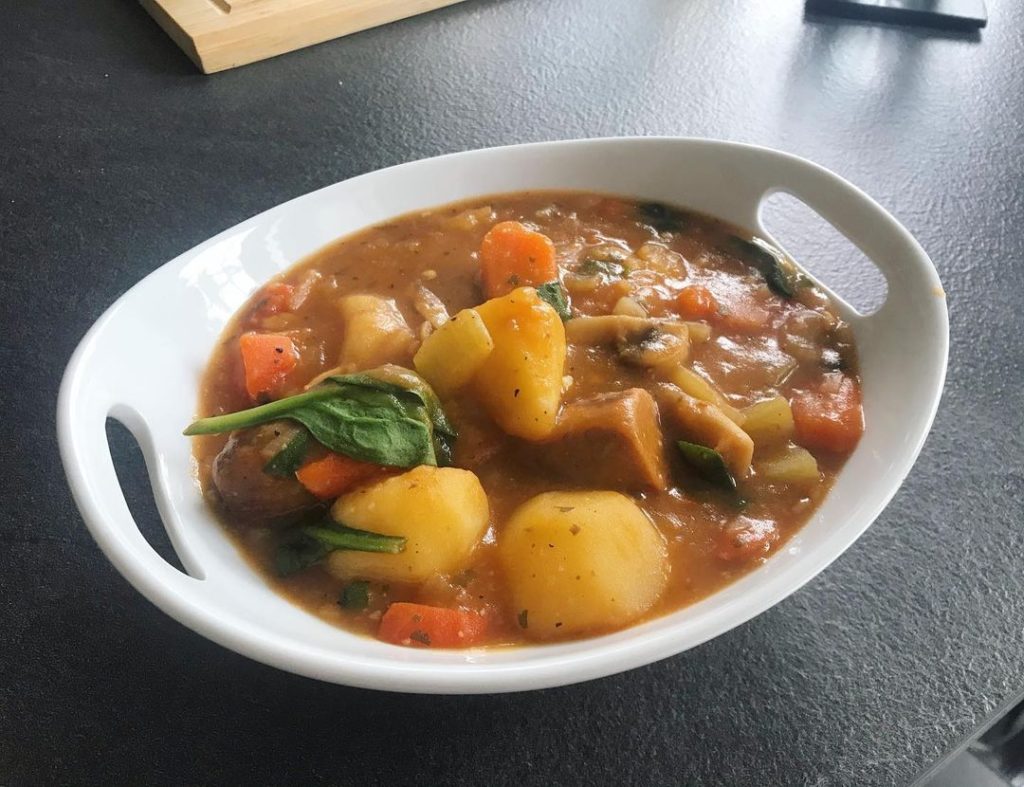 Coddle is another one of the top foods that are only good in Ireland. This native Irish dish boasts a recipe that was devised to consist mostly of leftovers. With that being said, it is near impossible to find one definitive recipe to this traditional meal.
You can most commonly expect a concoction of potatoes, sausages, rashers (bacon), onions, carrots, and herbs.
7. White pudding – the Irish addition to the breakfast fry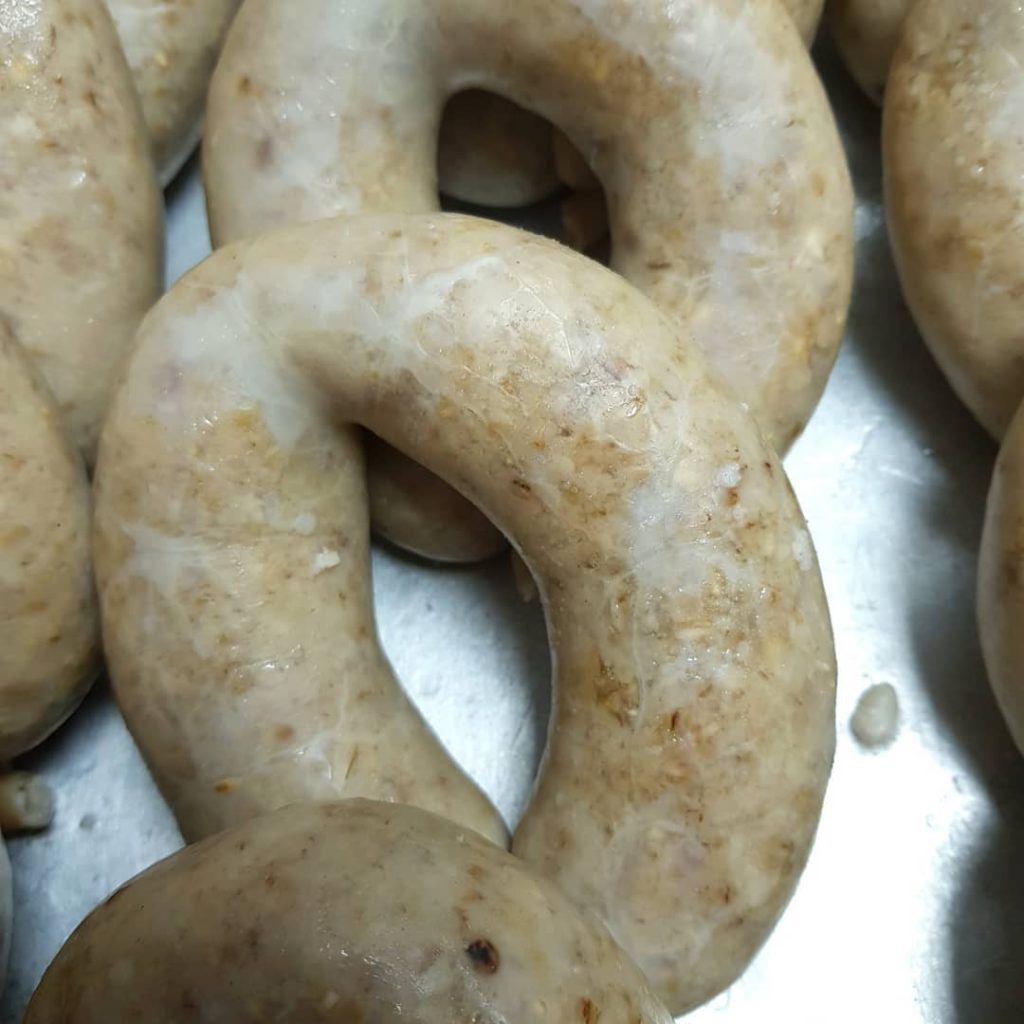 White pudding is made up of oatmeal or barley, pork fat, liver, breadcrumbs, and spices. No breakfast fry on the Emerald Isle would be complete without white pudding, along with all the other usual suspects.
And, although white pudding is standard in countries like Iceland, Nova Scotia, and Scotland, it is one of those foods that are only good in Ireland.
6. Chicken fillet roll – the cheap and cheerful answer to Irish cuisine
Dotted all over Ireland's fair lands are deli counters located in supermarkets and local stores. Offering a range of on-the-go, made-to-order food including sandwiches, wraps, and rolls (filled baguettes), the deli counter is a cornerstone of cheap and cheerful Irish cuisine.
The star of the show is the chicken fillet roll, which is often accompanied by a variety of toppings (for example, cheese, salad, or tomatoes) in a freshly baked baguette. Usually coming in at less than €5, there's no surprise why this is a local favourite.
5. Soda bread – the ultimate Irish staple
Every person across Ireland is bound to have eaten soda bread once in their life, if it is not, in fact, an everyday occurrence.
While bread is a universal feat, there's something about Irish soda bread that earns itself a worthy place on our list of top ten foods that are only good in Ireland.
4. Boxty – the Irish pancake
Boxty is a pancake made from potato. Yep, if you didn't think we could get much more Irish, we've just gone and done it.
This pancake can be served as a savoury or sweet meal, but it is most commonly seen with the likes of bacon and eggs.
3. Garlic cheese chips – the late-night wonder
This dish may not sound like to most revolutionary concept in the culinary arts, but man is it tasty!
Found in takeaway chippers, and Chinese restaurants across the Emerald Isle, no night on the town would be complete without some garlic cheese chips.
2. 3 in 1 – Ireland's answer to Chinese food
Similar to the above, a 3 in 1 is a dish often found in takeaway food restaurants. Consisting of chips, rice, and a sauce (usually curry sauce), this mushy, gooey, coma-inducing delicacy is one of those foods that are only good in Ireland.
Served in to-go containers, generally to intoxicated revellers past midnight, 3 in 1's are often overlooked as being mere sustenance after a night out. However, they are insanely delicious. Our top tip: don't knock it til' you've tried it!
1. Crisp sandwich – the holy grail of Irish foods
A crisp sandwich is a pretty self-explanatory concept: two slices of bread with crisps in between.
Crisp sandwiches are considered somewhat the holy grail of Irish food inventions, and if you want to ensure you're doing it right, butter the bread using Kerrygold, and the crisps of choice have got to be Tayto.