Start marking your calendars; it's time to start planning to head to the top ten festivals in Dublin in 2022.
With many festivals in Dublin in 2022 to look forward to, we have put together a list of some of our favourites, making a much-anticipated return.
Plans are still ongoing for all of the festivals, with plans and dates subject to change in accordance with government regulations. However, we remain optimistic that Ireland's capital will see a return to the vibrant festivities that Dublin is famous for.
Here are our top ten festivals in Dublin in 2022 to look forward to.
10. The Festival of Curiosity – a celebration of science, art, and technology
This year, the Festival of Curiosity turns ten, and as such, you can expect plenty of celebrations of this Dublin festival.
Enjoy the opportunity to meet those inventing and designing the future of how we live at one of the best annual festivals in Ireland. With plenty of fun workshops for the family to enjoy, this should definitely be on your 2022 festival agenda.
When: July 2022
More info: HERE
9. Longitude Festival – a popular music festival
Returning to Marlay Park, Longitude will see some of the world's biggest music acts take to the stage.
Enjoy music, events, and vendors galore as Dublin's largest music festival begins the summer festivities. Acts have yet to be announced, and tickets are on sale now.
When: 1-3 July 2022
More info: HERE
8. Dublin Fringe Festival – a collection of artistic talent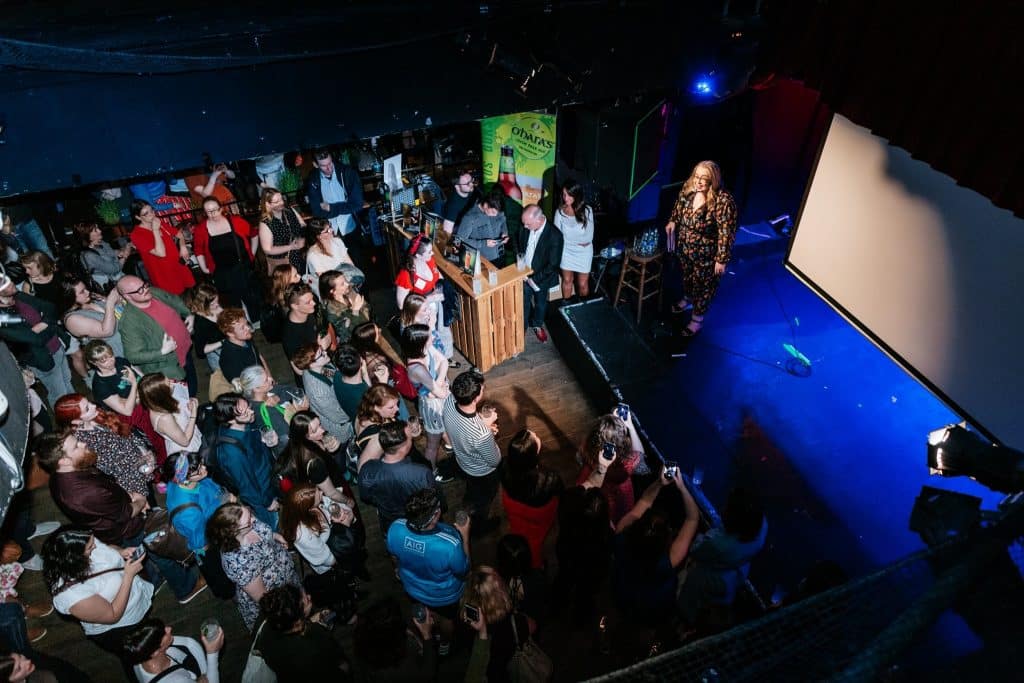 Each September, Dublin is transformed into an expose of creative talent from around the world.
Enjoy live performances and entertainment across multiple art disciplines across much of Dublin City. Displays take place across various venues that are both conventional and unconventional.
When: 10-25 September 2022
More info: HERE
7. Bram Stoker Festival – in honour of one of Dublin's most famous authors
Dublin is renowned for its rich literary history, meaning it is only fair that there would be a festival in honour of Bram Stoker, the author of Dracula.
Enjoy theatre, readings, family fun, and more. One of our favourite events has to the evening of dark magic and macabre at the Macnas Parade.
When: Usually around Halloween
More info: HERE
6. Forbidden Fruit Festival – the longest-running Dublin city centre festival
Set on the grounds of the picturesque Irish Museum of Modern Art (IMMA), this music festival will bring craic, culture, music, and art to this iconic location.
Forbidden Fruit is one of the top music festivals in Dublin in 2022 to look forward to. This year's headliners have already been announced, and it looks to be an absolutely amazing festival lineup!
When: June Bank Holiday Weekend, 4-5 June 2022
More info: HERE
5. Dublin Lunar New Year Festival – the year of the tiger
This annual festival celebrates the arts and cultures of the many countries that celebrate the Lunar New Year.
This year events will take place online and in-person, so even if you aren't in Ireland's capital, you can still participate. Events include banquets, online talks, exhibitions, and language classes.
When: 23 January – 6 February 2022
More info: HERE
4. Dublin International Film Festival – for unique films
This international film festival brings the best of international and Irish films to Dublin.
This year's festival will combine in-person screenings with cinematic treasures to enjoy from the comfort of your home. There will be Irish premieres and talks with members of the cast and crew.
When: 23 February – 6 March 2022
More info: HERE
3. Dublin LGBTQ+ Pride Festival – for vibrant festivities
Liberalisation is one of the ways Ireland has changed over the last 40 years. The streets of Dublin will be donned with rainbows and glitter as the Dublin LGBTQ+ Pride Festival returns later this year.
Over 100 LGBTQ+ themed events will be held across the city, which is always fun and informative. The highlight for many has to be the pride parade, which celebrates love.
When: June 2022
More info: HERE
2. Dublin Book Festival – perfect for bookworms
The Dublin Book Festival welcomes authors, poets, illustrators, and booklovers to the Dublin UNESCO City of Literature.
Enjoy literary conversations, question and answer sessions, book readings, and more at this popular event. This festival shows Dublin's deep connection and passion for literature.
When: November 2022
More info: HERE
1. St Patrick's Day Festival – one of the most popular festivals in Dublin in 2022
Not surprisingly, one of the top festivals in Dublin in 2022 has to be our annual holiday, St Patrick's Day.
Enjoy the spectacle that is the St Patrick's Day Parade transforming the streets of Dublin into that of national celebration, which is a St. Patrick's Day tradition. Enjoy performances and festivities as the festival makes a much-awaited return.
When: 17 March 2022
More info: HERE
Get featured on Ireland Before You Die
Do you want to get your Irish business more online exposure? Especially to those interested in travelling the best places in Ireland? Then why not get a dedicated feature on Ireland Before You Die. Find out more 
here.