Get excited for a year of festivities with ten festivals in Cork in 2022 to look forward to.
With dozens of festivals to look forward to this year, we put together a list of the top ten festivals in Cork in 2022.
Plans are still ongoing for all of the festivals, with plans and dates subject to change in accordance with government regulations. However, we remain optimistic that the Rebel County will see a return to these fun and exciting festivals.
Here are our top ten festivals in Cork in 2022 to look forward to.
10. Cork International Choral Festival – world-class performances
As one of Europe's premier international choral festivals, choirs from across the world descend on Cork for five days of choral singing.
Concerts and competitions take place in City Hall, a venue renowned for its acoustics. Enjoy choral singing from a variety of cultural traditions.
More info: HERE
When: 27 April to 1 May 2022
9. Fastnet Film Festival – a celebration of short film
This independent film festival brings established and first-time filmmakers together in the town of Schull in West Cork. Shortlisted films will be screened in and on various venues across the town.
Visitors are invited to embrace the talent of the filmmakers and participate in workshops and events. This will undoubtedly be one of the best festivals in Cork in 2022.
More info: HERE
When: 25 to 29 May 2022
8. Indiependence – discover Irish musical talent
Returning to Mitchelstown, Indiependce attracts over 15,000 attendees each year.
With internationally renowned music acts expected, lesser-known international artists, and Irish talent, this is a very important event in the Irish music calendar.
As well as music, you can expect vendors, performances, and a whole lot of fun at the Cork festival!
More info: HERE
When: 29 to 31 July 2022
7. Cape Clear International Storytelling Festival – celebrating the art of storytelling
This internationally renowned storytelling festival attracts accomplished tellers from across the world to this Cork island.
Some of Ireland's most famous storytellers take to Cape Clear to tell stories of times gone by. This is a unique but fun festival in Cork that everyone should go to at least once in their life!
More info: HERE
When: September 2022
6. Cork Pride Festival – bringing the community together
Liberalisation is one of the ways Ireland has changed over the last 40 years. The annual Cork Pride Festival is a celebration of Cork's diverse LGBTQ+ community.
Hosting a series of workshops, talks, and fun family events, this is always a great weekend to be had in the city. Watch the city be transformed into an array of colours and dance as part of the annual parade.
More info: HERE
When: 26 to 28 July 2022
5. West Cork Literary Festival – one of Ireland's best literary events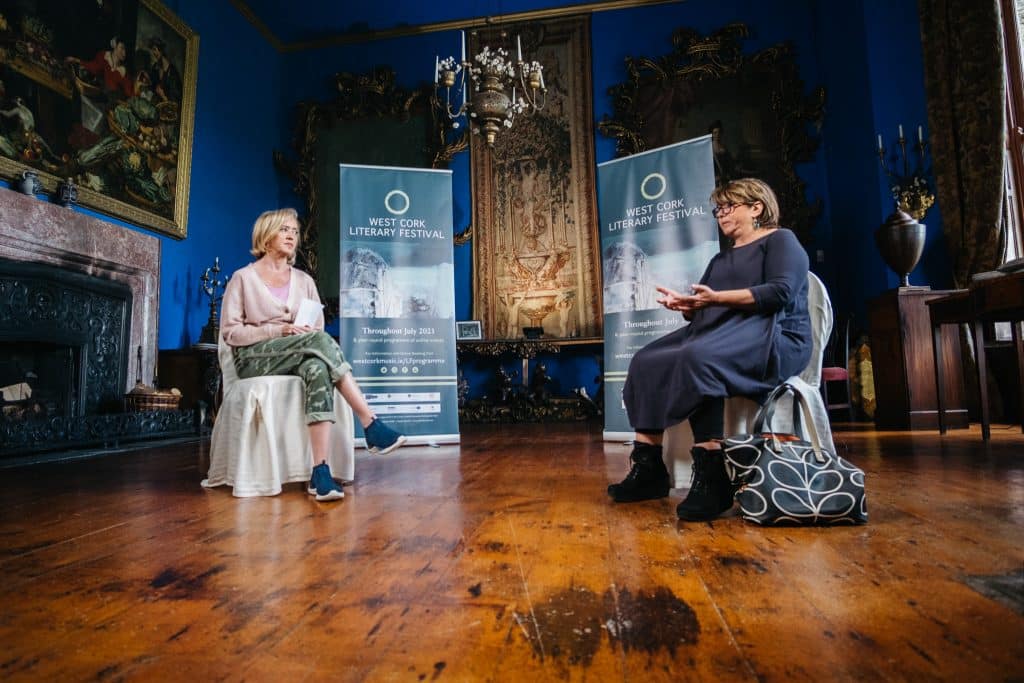 Those with an interest in literature, be sure to head to Bantry's West Cork Literary Festival.
New and established writers are welcomed in this Cork town as they partake in a series of events. Enjoy readings, masterclasses, and book launches, as well as children's workshops.
More info: HERE
When: Awaiting confirmation
4. Cork Week 2022 – a sailing spectacular
As Cork is home to the second-largest natural harbour in the world, there are plenty of water activities and events happening throughout the year.
One such event is Cork Week, which sees dozens of sailors take to the waters in a series of racing events. As well as offshore events, there are plenty of activities and festivities on land to keep everyone entertained!
More info: HERE
When: 11 to 15 July 2022
3. Kupala – a midsummer multicultural festival
This multicultural festival showcase the many traditions and cultures of the diverse Cork community.
Enjoy dance performances from across the globe as well as music and workshops. This family-friendly weekend festival showcases the importance of community spirit in the locality.
More info: HERE
When: June 2022
2. St Patrick's Day Festival – one of the country's biggest events
Each March, Cork City is transformed into a sea of celebrations in honour of the patron saint of Ireland, St Patrick.
Performers, marching bands, dancers, and community groups will take to the streets as part of the annual parade.
There will be a series of family-friendly events to get you in the festive spirit at one of the top festivals in Cork in 2022.
More info: HERE
When: 17 March 2022
1. Guinness Jazz Festival – one of the top festivals in Cork in 2022
As Ireland's biggest jazz event, the annual festival attracts thousands of people from across Ireland and the world.
Hundreds of musicians descend on the city for one of the busiest weekends of the year. With live events happening across much of the city, this is a festival not to be missed.
When: October 2022
More info: HERE
Get featured on Ireland Before You Die
Do you want to get your Irish business more online exposure? Especially to those interested in travelling the best places in Ireland? Then why not get a dedicated feature on Ireland Before You Die. Find out more 
here.