Snow Patrol used their time during lockdown to write a terrific charity album with their fans – check out our top 10 Snow Patrol facts to celebrate the release of The Fireside EP. 
We've always had a bit of a soft spot for Snow Patrol – but during lockdown we completely fell in love with Gary Lightbody and his Northern Irish-Scottish bandmates.
Could you name any other artist that hosted several live streams a week for months, playing mini gigs, chatting to fans, and even inviting them to co-write songs?
Obviously, there are a lot more reasons to love the band – from their musical catalogue featuring hits such as "Run" and "Chasing Cars", as well as the much-needed cheer-up hymn "Don't Give In", to their continuous support of new Irish bands, charity activities, and Gary's openness when talking about the demons in his life.
While playing their latest single "Reaching Out to You" on repeat, have a look at our top ten fascinating facts about Snow Patrol below.

10. They started as a college band and changed their name three times – what an insane fact
Snow Patrol are one of the major Irish bands to put the Irish music scene on the map in recent years, but the band was actually formed in 1994 by University of Dundee students Gary Lightbody, Mark McClelland, and Michael Morrison.
They released their first EP The Yogurt vs. Yoghurt Debate under the name Shrug, but two years later decided to call themselves Polarbear. 
Due to name conflicts with another band, they renamed themselves again in 1997 and have been performing as Snow Patrol ever since.
Today, they are a five-piece with everyone but Morrison from the early days still around.
9. Gary loves writing articles almost as much as writing songs – a natural-born writer
Chances are, if Snow Patrol had never made it commercially, Gary would earn his living interviewing and reviewing fellow musicians these days.
He has written essayist articles and columns for various music magazines and newspapers including Q magazine, The Irish Times, and The Huffington Post.
8. Snow Patrol's first two albums were a commercial flop – but that didn't stop them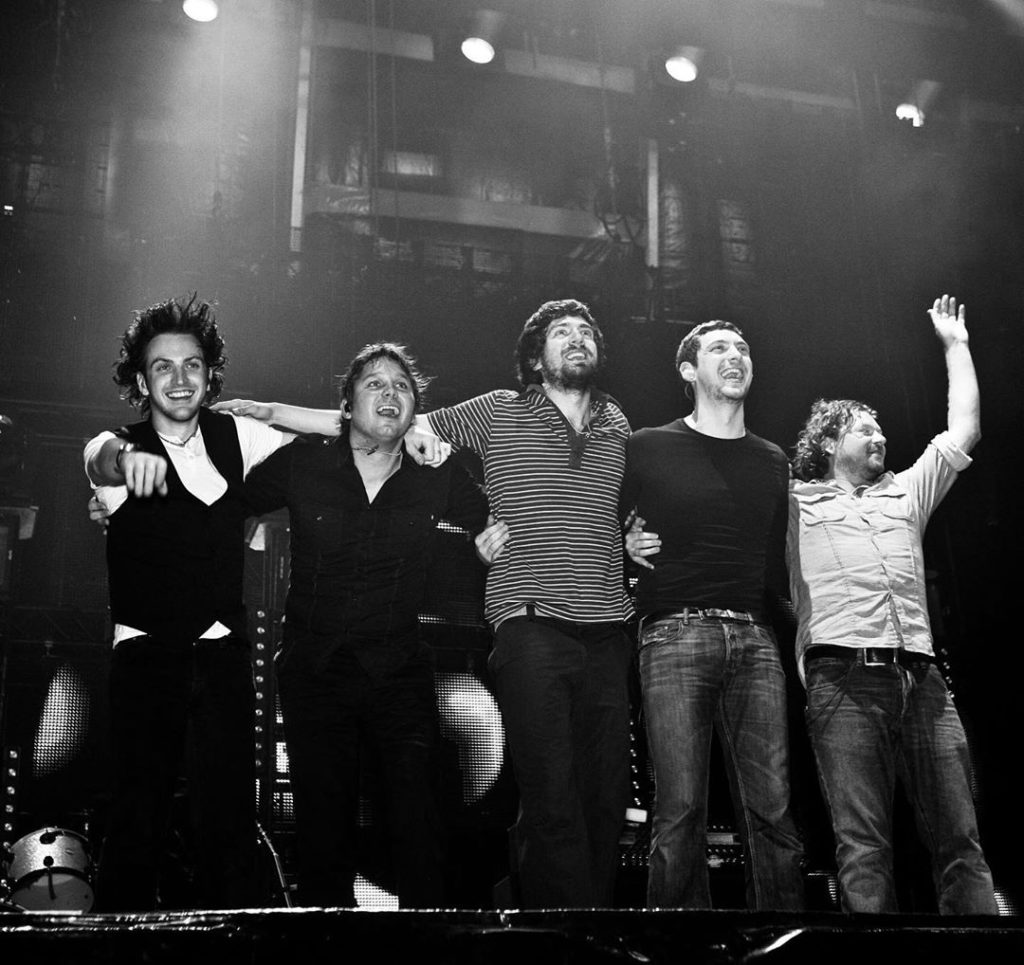 Given their global success, one of the most overlooked Snow Patrol facts is that their first albums were a flop.
Songs for Polarbears received raving reviews by music critics in 1998. However, the general public wasn't convinced just yet. The album charted at #90 in Ireland and #143 in the UK – and the next one, When It's All Over We Still Have to Clear Up, didn't do much better. 
The band members ended up sleeping on fans' floors and taking up random money jobs in between gigs to survive, with Gary famously selling pints at a Glasgow pub.
7. Their frontman has been on the single market for almost ten years – maybe you could be the one?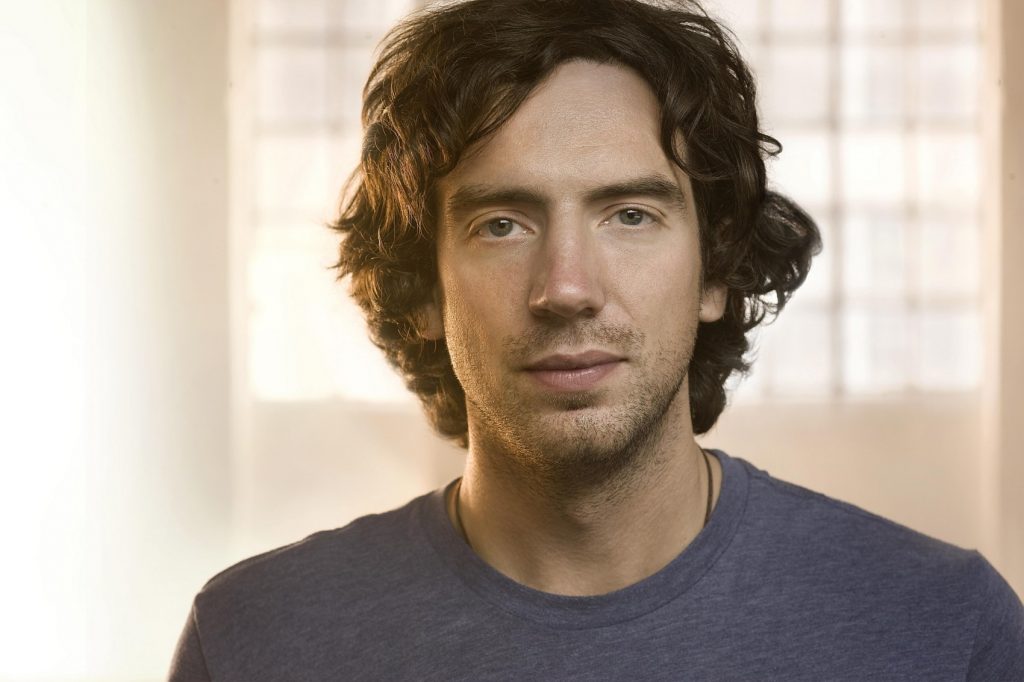 A handsome rockstar and the lead singer of one of the most successful Irish bands, Gary certainly wouldn't have trouble scoring high on Tinder. However, he confirmed in an interview that he hasn't had a girlfriend for nine years.
Speaking of his last relationship, he confessed that he fulfilled 'all the clichés of terrible boyfriends, from cheating to excessive drinking', promising he'd do better next time.
Ladies, this might be your chance – just saying!
6. Snow Patrol's breakthrough hit was "Run" – but Leona Lewis beat them in the charts
"Run", co-written by Gary and his friend, Iain Archer, was a turning point in Snow Patrol's career, catapulting the then indie band into the global spotlight in 2003.
One of the most ironic Snow Patrol facts, however, is that it wasn't until Leona Lewis covered the ballad four years later that it reached the top of the charts.
While the X-Factor winner went straight to number one, Snow Patrol's original version peaked at number five.
5. Gary is worried he might develop dementia like his Dad – hopefully not
Gary's dad, Jack Lightbody, sadly passed away in 2019 after a long struggle with Alzheimer's. Some months later, the singer revealed he lived in fear of developing the same disease, as it is often genetically inherited.
He noticed he sometimes had trouble remembering the lyrics to Snow Patrol's most famous songs while performing them live, which is why he now uses a little screen with the lyrics on stage.
Gary also completes daily brain and memory exercises in the hope that they will prevent, or at least slow down, the potential memory-loss.
The song "Soon" on the Wildness album is about his Dad's struggle with dementia. 
4. Bono was 'a hell of a teacher' for the band – he imparted his wisdom onto the fellas
Snow Patrol are massive fans of U2. Their first global tour took them around Europe, North America, and Mexico when they opened for the Dublin rockers on their 360° tour.
Gary later recalled how he found it daunting at first to tour with his teenage heroes, but that they soon became friends. To this day, he keeps raving about how much U2 taught them when it comes to performing live and the business in general.
The bands are still in touch and Bono stunned Snow Patrol fans with a surprise appearance at their gig in Bangor, Co. Down, in 2019. 
3. They actively support up-and-coming Irish bands – looking out for others
Knowing first-hand how hard it was to break through in the music business, Snow Patrol have made it their mission to support young artists, particularly from Northern Ireland.
Over ten years ago, they founded Polar Music, a publishing company signing artists of all genres, with Gary and band mate Nathan Connolly acting as talent scouts.
Gary is also on the board of directors of the Oh Yeah Music Centre in Northern Ireland, aiming to kickstart new artists' careers.
Most recently, he donated £50,000 (€55,000) to support musicians in Northern Ireland struggling in the aftermath of COVID-19 – one of the many Snow Patrol facts that will make you fall in love with the band. 
2. Gary has suffered from depression all his life – and is an advocate for mental health
Gary admitted he had trouble enjoying the first years of Snow Patrol's success due to his ongoing struggle with depression.
'You can be the happiest you've ever felt, come off stage after playing to 20,000 people, and three hours later you are sitting in a hotel room, feeling completely devastated, isolated, alone.
'I've spent many nights just in tears,' he recalled in an interview, revealing that he turned to alcohol and drugs to fight his demons.
These days, he is an advocate for mental health education and services, regularly speaking out about his life with depression.
1. Snow Patrol cheered up millions of fans during lockdown – and we love them for it!
Many musicians connected with their fans during lockdown – but no one went as far as Snow Patrol's Gary Lightbody.
Stuck in his flat in Los Angeles after missing the last flight to Belfast, he played song requests on Instagram and Facebook every single week for months.
Afterwards, he undertook long Q&As chatting about everything from music to his favourite books, charities, and his dating life.
One of the very few things about lockdown we will truly miss are his Saturday Songwriting Sessions, weekly virtual gatherings where he co-wrote the brand-new The Fireside EP (and more songs to be released later in the year) with thousands of fans.