There's no denying the natural allure and charm of Ireland. It's no real surprise to us that it is a much sought-after filming location.
Over the years, our small but mighty country has hosted many TV shows and films. So many, in fact, that we feel we needed to make an updated list.
So sit back, relax, and let us guide you through the top ten famous filming locations in Ireland.
10. Dunmore East, Co. Waterford – Redwater
Soap fans will remember the six-part series when Eastenders' Kat and Alfie flew to the Irish town of Redwater.
The series was filmed in the fishing village of Dunmore East. This is a gorgeous little holiday town to spend a day or two.
Address: Dunmore East, Dún Mór, Nymphhall, Co. Waterford, Ireland 
9. Connemara, Co. Galway – Marley and Me
Jennifer Aniston and Owen Wilson shot scenes in Inagh Valley, Glebe Stone Circle, and the village of Roundstone for the hit movie Marley and Me.
With its stunning scenery and distinct sense of Irishness, it's pretty clear why Connemara is one of the top filming locations in Ireland.
Address: Letterfrack, Co. Galway, Ireland
8. Trim Castle, Co. Meath – Braveheart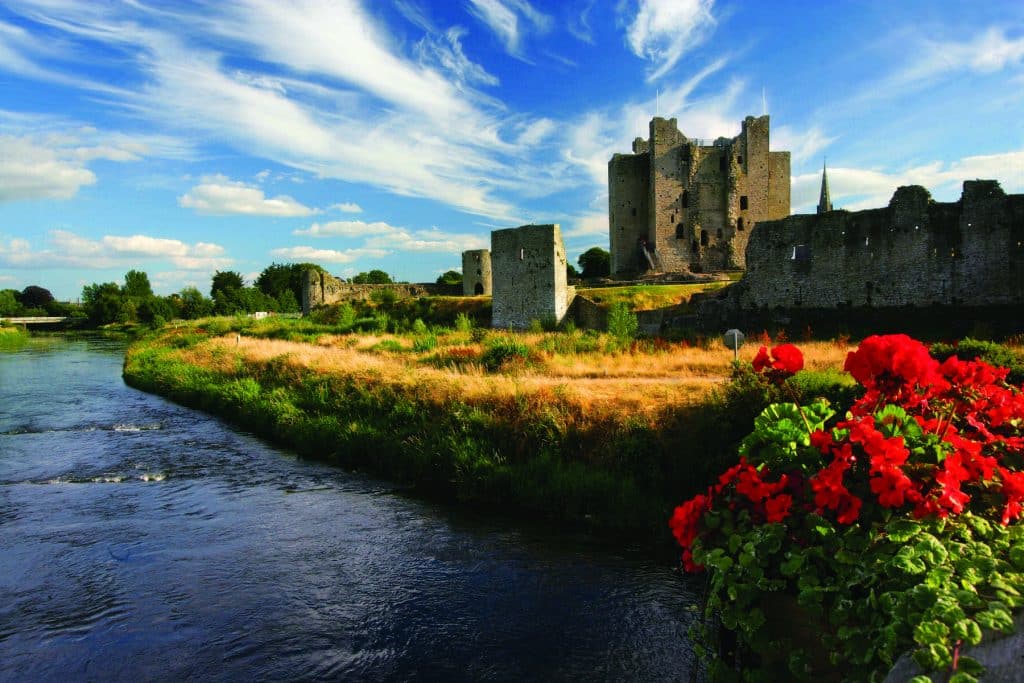 The castle, which began construction in 1172 and took 30 years to build, is the largest Anglo-Norman castle in Ireland.
Braveheart fans will recognise the castle from the battle scenes. Guided tours are by booking only.
Address: Castle Street, Trim, Co Meath, C15 HN90
7. Derry, Co. Derry – Derry Girls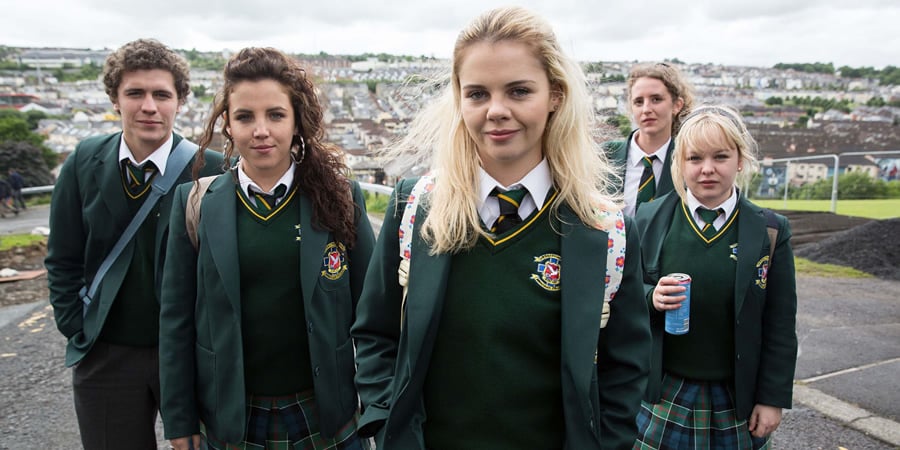 If you haven't watched Derry Girls yet, we urge you to do so as soon as you finish reading this article.
Derry landmarks to add to your travel list include Dennis's Wee Shop, Guildhall Square, and Limewood Street. There's even a mural dedicated to our favourite wee girls on the side of Badger's Pub.
Address: Derry, Co. Derry
6. Trinity College Dublin, Co. Dublin – Normal People
Sally Rooney's characters captured our TV screens and hearts last year and kept us all going through the first lockdown.
Walking into Trinity College, you'll recognise the cricket pitches from the show, as well as Parliament Square. Other locations to note include Marsh's Library and Berkley Library.
Address: College Green, Dublin 2
5. Kilmainham Gaol – In the Name of the Father and The Wind that Shakes the Barley
As well as the films mentioned above, Kilmainham Gaol in Dublin also features in The Italian Job and Paddington 2, to name but a few.
It's an awe-inspiring tour in its own right, having housed many Irish revolutionaries in its time. This is an important place to visit, whether you're a film enthusiast or not.
Address: Kilmainham Gaol Museum Visitor Centre, Kilmainham Courthouse, Inchicore Road, Kilmainham, Dublin 8, Ireland. D08 RK28
4. Glenquin Farmhouse, Co. Clare – Father Ted
Any Irish person will instantly recognise the iconic Father Ted house and understand why it's one of the most recognisable filming locations in Ireland.
We advise fans not to enter the property unless they have booked a tour with the family.
Address: Glenquin, Killinaboy, Co. Clare, Ireland
3. Cahir Castle, Co. Tipperary – The Last Duel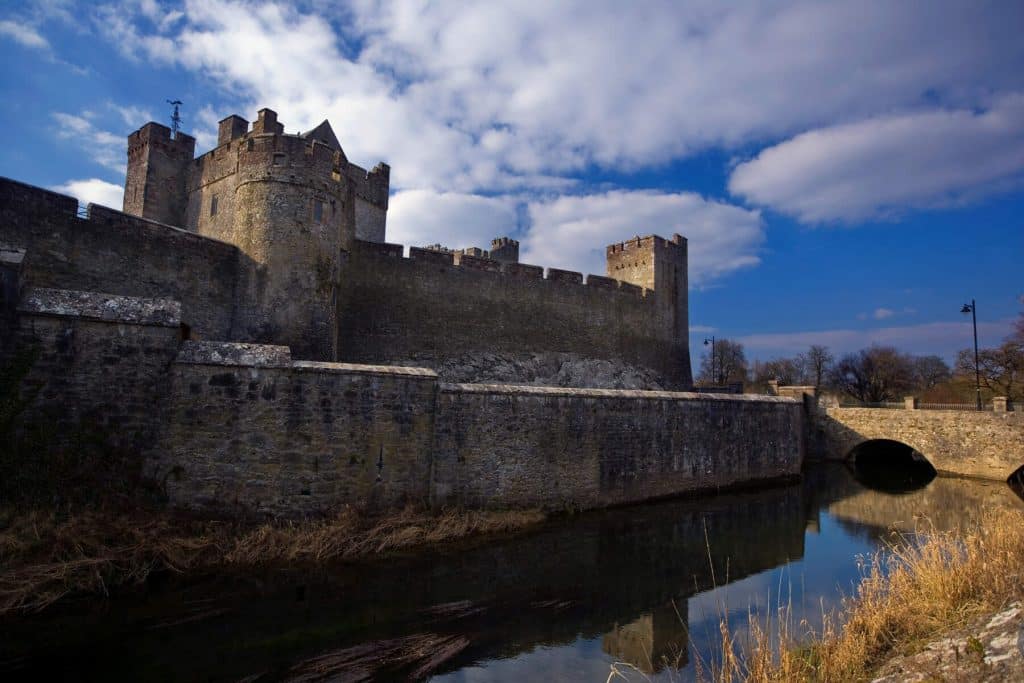 How can anyone forget those photos of Matt Damon heading for a swim with his Supervalu bag in tow?
Damon truly captured the nation's hearts when he stayed in the country for the first lockdown and embraced his inner Irishman.
The film he was shooting is finally hitting cinemas in October 2021 and features our own Cahir Castle. We can't wait to see it!
Address: Castle St, Townparks, Cahir, Co. Tipperary, E21 P652
2. Skellig Michael, Co. Kerry – Star Wars Episode VII: The Force Awakens
We know this made it on our last list, but we just had to mention a new fact we learned.
Remember those cute little creatures that befriended Chewbacca? The filmmakers were permitted to shoot on the island, provided they did not interfere with the puffin sanctuary.
Hence, they created a new creature to edit over the puffins that kept getting into the shot. We are fully prepared to embrace Porgs as our national bird.
Address: Sceilig Mhíchíl, Skellig Rock Great, Co. Kerry, Ireland
1. Enniskerry, Co. Wicklow – Disenchanted
The town of Enniskerry in County Wicklow received a magical makeover earlier this year, bringing tourists in from all over the country to get a look at the film set.
While the set has since been removed, the town itself will undoubtedly still be recognisable from the upcoming film and is well worth a visit. If it's magical enough for Disney, it's magic enough for us!
Address: Enniskerry, Co. Wicklow, Ireland
So, there you have it; our new and updated list of the top filming locations in Ireland. Our little island has a charm that keeps filmmakers returning again and again, so often that we will no doubt have to keep adding to this list