The Emerald Isle is a beautiful land, one steeped in history and mysticism. Perhaps it should come as no surprise then that, naturally, there are many stunning fairytale castles in Ireland to be found and explored.
From river banks and scenic coastlines to dense woodlands, there are a wide variety of castles in Ireland that wouldn't feel out of place in a fairytale story. The vast majority of these castles can still be visited today, some can even be stayed in!
In this article, we will list what we believe to be the top ten fairytale castles in Ireland you won't believe exist.
10. Johnstown Castle – surrounded by beautiful gardens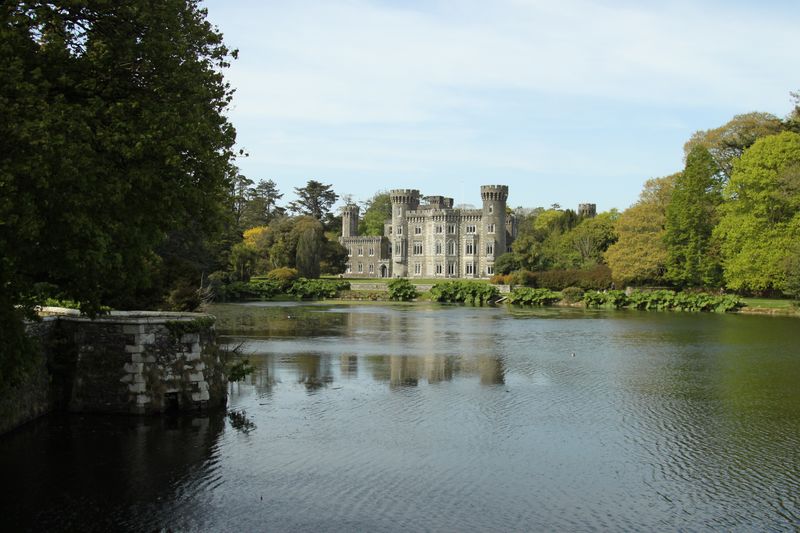 Johnstown Castle is a joy to visit as it is enveloped by beautiful gardens and majestic woodland. There is also a lot of wildlife to be found, such as squirrels, birds, and the resident peacocks which call the place their home.
Address: Johnstown Castle Estate, Co. Wexford, Y35 HP22, Ireland
9. Dunluce Castle – impressively sitting upon fierce cliffs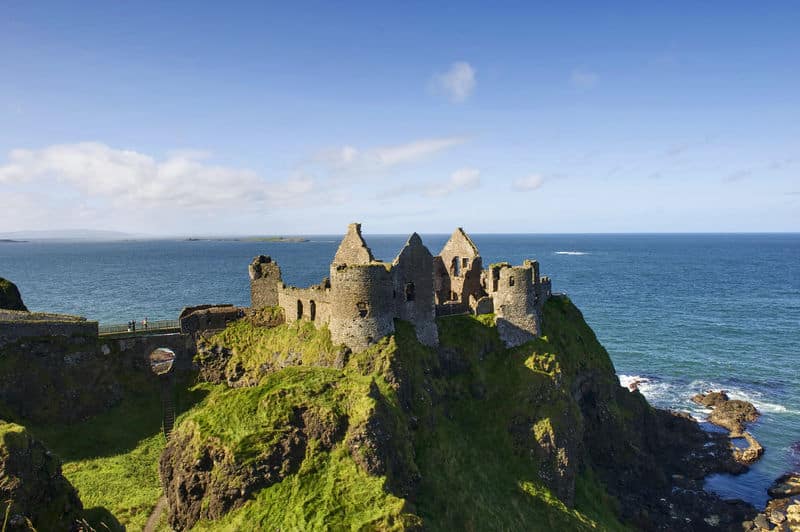 Dunluce Castle is one that everyone should see as it sits atop coastal cliffs and offers breathtaking views of the north-Antrim coastline. The castle was built in the 13th-century and was left to ruin since the Battle of the Boyne.
Address: 87 Dunluce Rd, Bushmills BT57 8UY
8. Glenveagh Castle – a modern castle with magnificent gardens
Glenveagh Castle, housed in Glenveagh National Park, is another modern Irish castle built between 1867-1873. Besides getting a tour of the castle, there are excellent walks to go on through the Glenveagh Castle Gardens where one can relax in nature.
Address: Glenveagh National Park, Gartan Mountain, Church Hill, Co. Donegal, F92 HR77, Ireland
7. Malahide Castle – an escape from the city
Malahide Castle is surrounded in a vast parkland estate called the Malahide Demesne Regional Park and dates back to the 12th-century and is one of the best castles in Dublin. Malahide Castle has a magical feel as its exterior is covered in greenery and it is only nine miles from the capital of Ireland, Dublin, so it can act as a beautiful relaxing escape from the city. 
Address: Malahide, Co. Dublin, Ireland
6. Cahir Castle – one of Ireland's largest castles
Cahir Castle has been embedded in Irish history for a long time and played an essential role in it. It was first built in the 13th-century by the Irish Prince of Thomond, Conor O'Brien. The castle sits near the River Suir and stands as one of the largest remaining castles in the country.
Address: Castle St, Townparks, Cahir, Co. Tipperary, E21 P652, Ireland
5. Lismore Castle – Ireland's prettiest castle
Lismore Castle is a stunning fairytale castle that is located in the southeast, close to Cork and Waterford. It has a reputation of being one of the prettiest castles and gardens in Ireland, if not in Europe in general.
Address: Lismore Castle, Lismore, Co. Waterford
4. Rock of Cashel – one of Ireland's most famous castles
The Rock of Cashel is one of the most famous Irish castles and landmarks in the country. It stands as a watchful protector over the town as it is situated up high isolated in the Tipperary countryside, surrounded by lush green scenery.
The castle certainly feels like somewhere a king out of a fairytale would live, in fact, in Irish history, it was the traditional seat of the King of Munster.
Address: Moor, Cashel, Co. Tipperary, Ireland
3. Ashford Castle – a castle you can stay in!
Ashford Castle was once a medieval and Victorian castle and now stands as a breathtaking luxury five-star hotel where you can spend the night. The castle was initially constructed in the 1200s. It was purchased by a member of the Guinness family in 1852, and they helped transform it into one of the most impressively striking castles and grounds in Europe today.
Address: Ashford Castle Estate, Cong, Co. Mayo, F31 CA48, Ireland
2. Blarney Castle – get the gift of the gab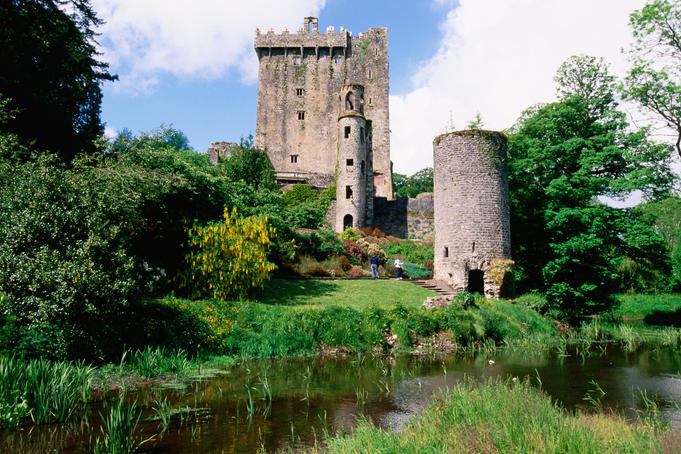 Blarney Castle is one of the most famous castles to visit in Ireland, and it certainly has a magical fairytale feel to it. This is mainly due to the legend that those who kiss the famous Blarney Stone, located at the top of the castle, are granted the ability of the 'gift of the gab'.
Address: Monacnapa, Blarney, Co. Cork, Ireland
1. Bunratty Castle – one of the best fairytale castles in Ireland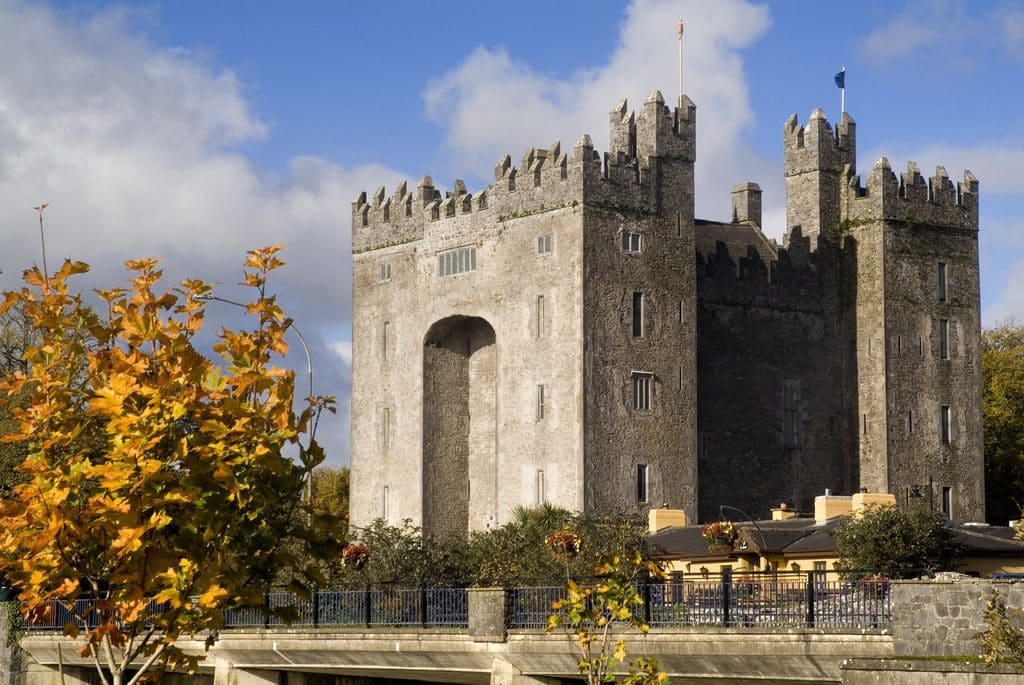 Number one on our list of ten fairytale castles in Ireland that you won't believe exist is Bunratty Castle. The castle still stands proudly today as it has been fully restored and there is even a wholly replicated traditional Irish village to explore while you are there too.
Address: Bunratty West, Bunratty, Co. Clare, Ireland
That concludes our article of what we believe to be ten fairytale castles in Ireland you won't believe exist! Have you discovered and been to any of them before?