The Corkman is one of Ireland's most revered and respected revolutionaries, but here are ten facts about Michael Collins you didn't know.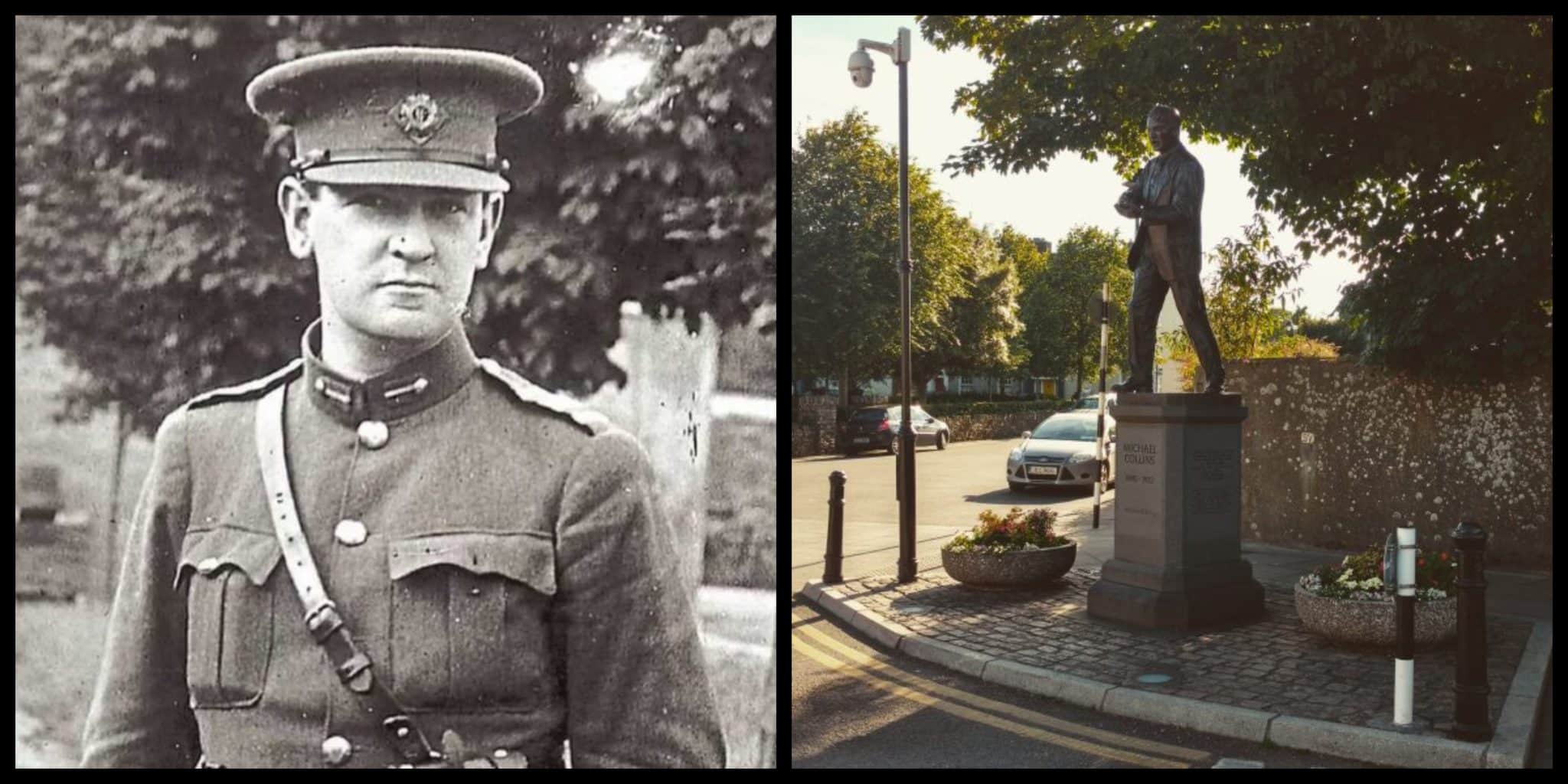 A quick overview of Irish history will reveal a series of remarkable characters who have etched their name, character, and legacy deep into the nation's psyche and folklore. For years to come, we will come to appreciate them more and more.
Chief among these figures is "the man who won the war", according to Arthur Griffith. And that man is Michael Collins, the mastermind of the War of Independence, a signatory to the Treaty, and ultimately a victim of the Civil War.
Here are ten facts about Michael Collins that you didn't know, revealed.
10. Collins was born in County Cork – a rebel from birth
Michael Collins was born on 16 October 1890 near Clonakilty in County Cork. He was the youngest of eight children, and his father was 75 when he was born. Collins' father is purported to have said when he was born: "He'll do great work for Ireland."
9. He worked in London before the Easter Rising – gaining his strategic skills abroad
Before Collins took up his role as an Irish soldier, Minister, strategist, and revolutionary, Collins lived and worked in London from 1906 as a clerk in a post office.
Here, he gained valuable administrative skills that would benefit him throughout the War of Independence.
8. He served in the GPO during the Easter Rising – he was an aide to Plunkett
Michael Collins fought in the 1916 Easter Rising as an aide to Joseph Plunkett in the Dublin GPO on O'Connell Street.
Collins was later arrested for his role in the rebellion and was imprisoned in Frongoch in Wales, where he began to plot his own revolution.
7. Collins made a pact with Éamon de Valera to try and avoid civil war – preventing bloodshed
One of the interesting facts about Michael Collins was that, following the signing of the Treaty and the split in the republican movement, Collins made a pact with de Valera for the May 1922 elections.
It was agreed that the pro and anti-Treaty candidates would run jointly and form a coalition afterwards.
6. He didn't want to go to London for Treaty negotiations – a reluctant politician
Collins was unwilling to go to London as part of the Irish delegation. He saw himself as a soldier rather than a politician. However, he later signed the Treaty and described it as the "freedom to achieve freedom".
5. Collins predicted his early death – signed his own death warrant
After signing the Anglo-Irish Treaty in December 1921, Collins was cognisant of the impending division it would cause in the Republican movement. He prophetically said afterwards – "I have signed my death warrant".
4. He was killed by a fellow Irishman – a victim of the Irish Civil War
One of the more tragic facts about Michael Collins is that he was killed by a fellow Irishmen. On 22 August 1922, Collins set out from Cork City for a tour of West Cork.
An anti-Treaty ambush was set at Béal na Bláth after Collins had stopped there earlier in the day.
3. He supported the IRA in the north after the Treaty – one of the lesser-known facts about Michael Collins
One of the lesser-known facts about Michael Collins is that he was actively involved with the north following the Treaty and creation of Northern Ireland.
For example, Collins provided arms to the northern IRA and paid the salaries of Catholic teachers.
2. He was only 31 when he was killed – a full life ahead
One of the most remarkable facts about Michael Collins is that, when he was shot and died in Cork on the 22 August 1922, he was only 31 years of age, with a long life ahead that could have shaped the nature of Irish politics, north and south, very differently.
Collins was an advocate of a united Ireland and opposed partition.
Had he survived, the longevity of the border may have been shorter, but unfortunately, we can only speculate.
1. He was a jack of all trades – a man of many talents
Perhaps the most unique of facts about Michael Collins is that his revolutionary and political career reveals he mastered a kaleidoscope of briefs. Under the first Dáil, he was Finance Minister and head of intelligence, as well as head of the IRB.
By the turn of his fourth decade, Collins had negotiated a peace accord and was Chairman of the Free State Government.
Who knows what Ireland would have been liked had the Big Fella lived.