It's not just her (excellent) acting that makes us fall in love with the Irish actress again and again. Here's our list of favourite facts about Saoirse Ronan. 
Big screen hits such as Lady Bird and Little Women and four (!) nominations at the Academy Awards at just 26, have made Saoirse a household name around the world – and we couldn't be prouder to call Saoirse Ronan a local on the Emerald Isle.
While a lot of things have been written about the actress (and her name most Americans still struggle to pronounce), we've dug a bit deeper and found some facts about Saoirse Ronan you probably didn't know.
Have a look below, and we are positive you will love her even more after reading the list.
10. Saoirse has a weak spot for dogs – who doesn't?
One of the lesser-known facts about Ireland's favourite actress, Saoirse Ronan, is that she has been a pet owner since her childhood days. Saoirse grew up with a border collie named Sassy, and later called the day she had to put him to sleep, "the saddest day of my life".
Now her family owns a terrier named Fran who Saoirse adores – and she is in good company. The actress, an only-child, keeps joking that her Mum treats the dog as her favourite kid.
9. Her favourite TV show is Breaking Bad – who else shares this fact?
Who doesn't love a lazy Sunday binge-watching a TV series? And it certainly makes us feel a lot better knowing that even a world-famous actress such as Saoirse can't escape the Netflix hype.
When asked about TV shows, she named Breaking Bad as her favourite, admitting that – just like us – she was still mourning that the series, starring Bryan Cranston and Aaron Paul as a drug-selling teacher-student-duo, came to an end after five seasons.
8. She is a member of the knitting club – not afraid to chill out
While attending red carpet events is part of her job these days, Saoirse admitted in an interview that she'd rather spend a chilled evening on the couch than dress up and hit the dancefloor with fellow celebrities.
"I don't go to a lot of clubs because I'm busy knitting," she half-joked, before revealing more down-to-earth Saoirse Ronan facts that make us adore her even more: "I love reading history books."
Can we be your friends please, Saoirse?
7. Saoirse missed out on a role in Harry Potter – but still remains a fan
Like many of us, Saoirse Ronan grew up reading the Harry Potter books, so it doesn't come with a big surprise that she secretly dreamt of staring in the movie series.
However, when she auditioned to play Luna Lovegood in Harry Potter and the Order of Phoenix, luck wasn't on her side. The then 12-year-old actress was turned down as the producers thought she was too young. Instead, the role went to Evanna Lynch.
Saoirse was admittedly disappointed, but still went to see the movie – and JK Rowling's books still rank among her all-time favourites.
6. She filmed Little Women with her life-long heroes – her dreams came true
When asked about women that inspired her, Saoirse named Meryl Streep and Greta Gerwig as her most important influences.
"She started out at a time where there were even less interesting roles for women, yet she managed to do something brilliant with them," Ronan said about the actress. And, praising the star director, "there is no one I look up to more than Greta, in terms of the style of actress and filmmaker that she is".
Luckily for Saoirse, she managed to work with both her heroes on the big screen hit Little Women –and she is still raving about the "unforgettable experience". We certainly don't blame her!
5. The actress is obsessed with learning different accents – she's got this covered
If you have seen a couple of Saoirse's movies, you have undoubtedly noticed her change in accents Saoirse was born in New York and raised in Carlow and Dublin, so both of the accents come naturally to her. But, she has also mastered a Scottish and Californian accent, among others. 
Changing accents helped her slip into different roles, she once admitted, saying she wouldn't mind learning a few more.
4. Saoirse's first kiss was on a movie set – imagine having an audience like that
While we all remember our first kiss, for Saoirse, it was especially remarkable – as she was surrounded by film cameras.
She was eleven at the time, and it happened on the set of her first film I Could Never Be Your Woman, with another child actor. "The kiss only lasted three seconds, but we had to do about eight takes," Saoirse recalled later in an interview, joking "I was a phenomenal kisser by the end."
Celebrities such as Irish singer Hozier are rumoured to have benefited from her skills later on.
3. She supports Irish charities and is an advocate on equality rights – she's trying to make a difference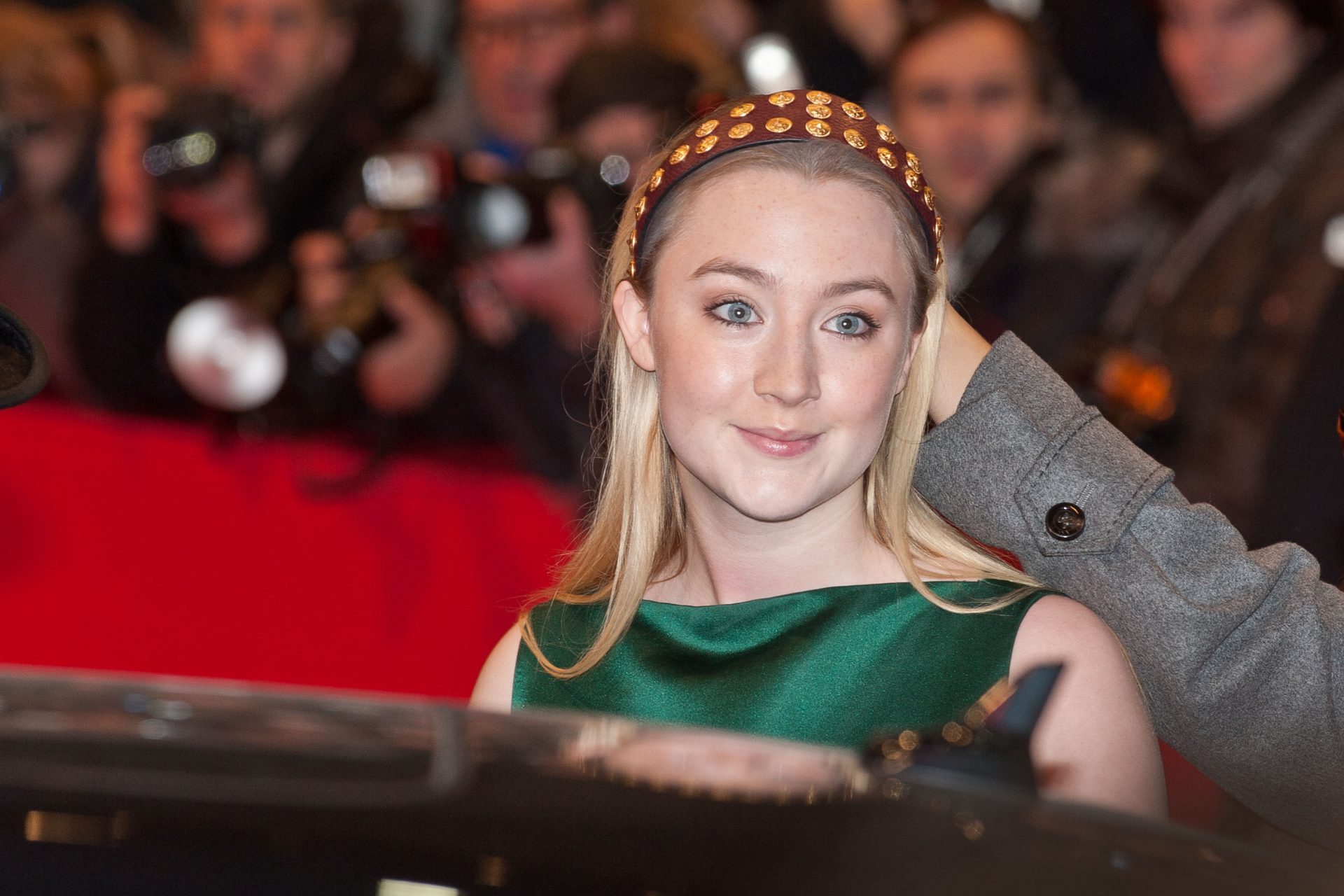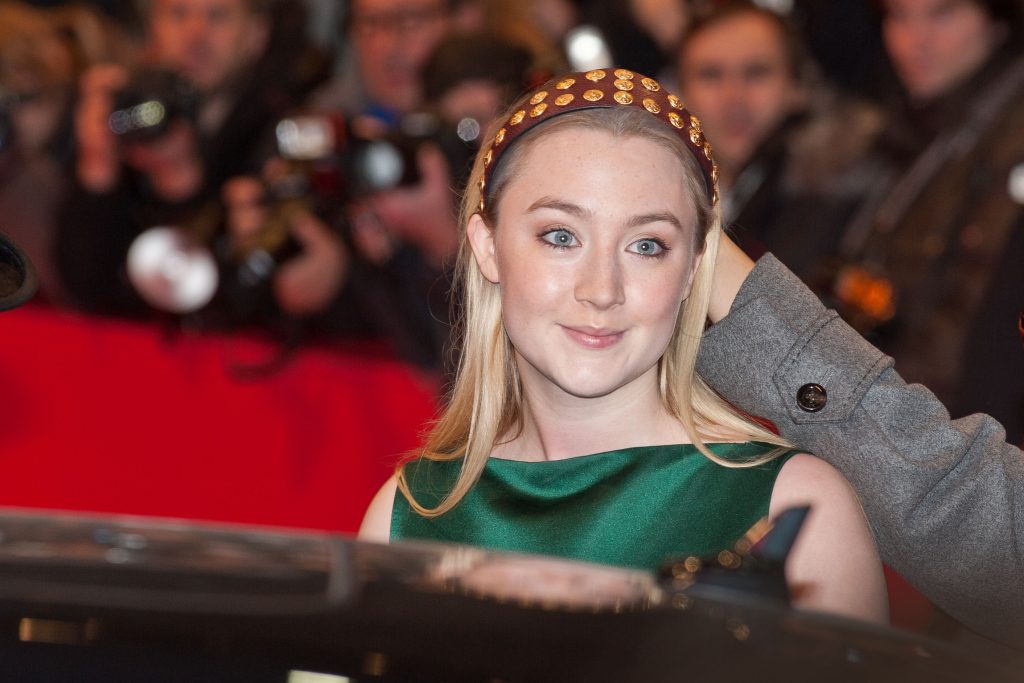 As if her movies weren't enough reason to love her, one of the most important facts about Saoirse Ronan is that she also genuinely cares about those less fortunate and underrepresented.
Saoirse is an ambassador for the Irish Society for the Prevention of Cruelty to Children and supports Home Sweet Home, an Irish charity helping the homeless.
She also was one of the most prominent faces advocating for gay marriage during the equality referendum in 2015 and keeps urging Hollywood directors to show more same-sex couples on the big screen.
2. She is the second youngest four-time Oscar nominee – one of the best facts about Saoirse Ronan
Just 26 years old, Saoirse Ronan already has four Oscar nominations under her belt – only Jennifer Lawrence managed to get the same number at an even younger age.
Saoirse gave her debut at the Academy Awards in 2008 with Atonement, followed by three more nominations for Brooklyn (2016), Lady Bird (2018) and Little Women (2020).
And while the actress herself says she doesn't care about fame and winning awards, we can't wait to see her give her first Oscar acceptance speech in the future.
1. Saoirse's dream is to become a Hollywood director – we would love to see her direct!
While we love watching her on the big screen, one of the most astonishing facts about Saoirse Ronan is that she has always been more interested in working behind the camera.
During her teenage years, she could frequently be seen filming short videos with her friends, directing their acting. "I was more drawn to that as a kid than I was to acting. I always learn the most from the directors. It's their vision you're bringing to life," Saoirse explained in Harper's Bazaar.
We hope Saoirse won't give up acting for good any time soon. Still, we'd certainly be excited to see her running for "Best Director" at the Academy Awards in the future.