Think you know everything there is to know about one of our best golfers? Think again, here are the top ten facts about Rory McIlroy you didn't know.
Rory McIlroy is a four-time winner of golf's major events, and one of the best Irish golfers. He has won a pair of PGA Championships to go with an Open Championship and a U.S. Open title. He only requires a victory in the Masters to complete his set.
For 100 weeks, he's reigned as the number one ranked golfer on the planet. He's played in five Ryder Cups and won four titles.
But, you knew all that already, didn't you? Of course, you did. What's not to know about Rory, Ireland's finest golfer of our time, and perhaps of all-time?
Well, to be honest, plenty. For instance, here are the top ten facts about Rory McIlroy.
10. He's one of the three youngest champions – move over Tiger Woods
McIlroy, Jack Nicklaus, and Tiger Woods are the only golfers to win four major titles before celebrating their 25th birthdays.
Nicklaus won two Masters, a U.S. Open, and a PGA Championship before he turned 25.
Woods captured two PGA Championships, a Masters, a U.S. Open, and an Open Championship by the time he turned 25.
9. His father bet heavily on his success – and it paid off
In 2004, McIlroy's father Gerry confidently wagered £200 at 500/1 odds that his son, then aged 15, would win the British Open within 10 years.
Family friends followed Gerry's lead and also placed bets on Rory to achieve this feat. When Rory won the 2014 Open Championship, Gerry collected £100,000, while his friends cashed in bets worth £80,000.
8. He was the youngest player to reach €10 million in career earnings – that's a lot of money
At the age of 22 in 2011, McIlroy became the youngest player ever to reach €10 million in career earnings on the European Tour. A year later he became the youngest player to reach $10 million in career earnings on the PGA Tour.
7. He holds many course records – there's no stopping him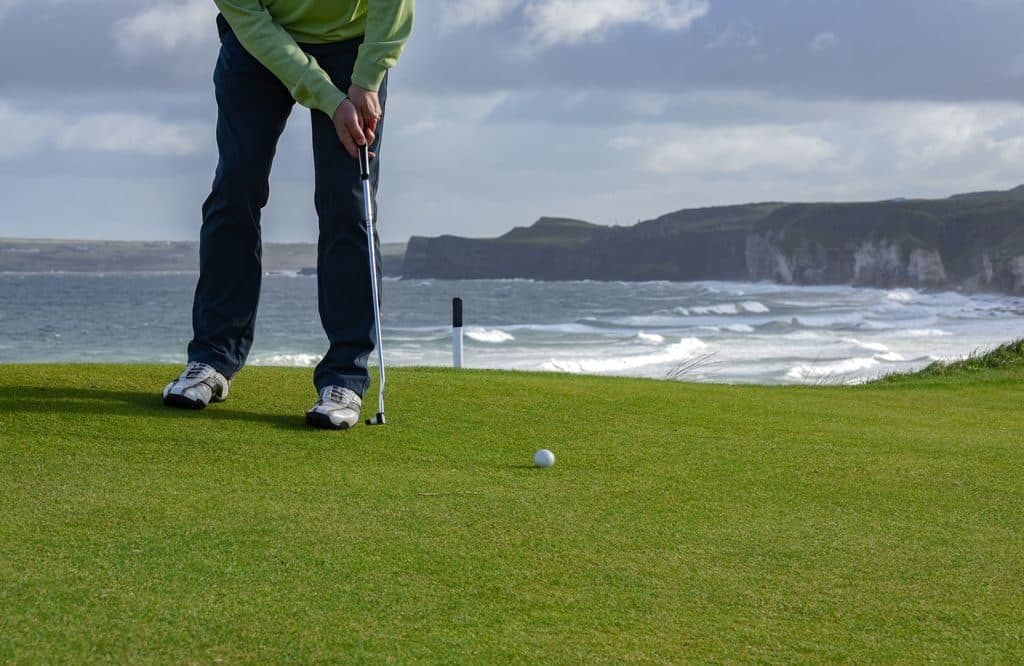 Playing in a qualifying round for the North of Ireland Championship on July 12, 2005, at Royal Portrush, home to the 2019 Open Championship, McIlroy, 16, shot a 61, which still stands as the course record.
6. He's beaten worldwide champions – all in a day's work
During his 2011 U.S. Open win at Congressional Country Club, McIlroy finished with a 72-hole total of 268, the lowest score in the history of the tournament.
It shattered the previous record shared by Nicklaus (1980), Lee Janzen (1983), Woods (2000), and Jim Furyk (2003) by four strokes.
During the second round, McIlroy became the first player in the history of the championship to reach a score of 13-under-par at any point in the tournament.
He was only the fifth player to play all four rounds of a U.S. Open under par. Just 22, he was the youngest U.S. Open winner since Bobby Jones (21) in 1923.
5. He won four PGA Tour events in one year – one of the top facts about Rory McIlroy
With 2012 victories in The Honda Classic, Deutsche Bank Championship, BMW Championship, and PGA Championship, McIlroy became the first European player to ever win four PGA Tour events in the same year.
4. He's quite the heartbreaker – move along, ladies
McIlroy dated Danish tennis professional Caroline Wozniacki, the 2018 Australian Open champion, from 2011 to 2014. They became engaged on New Year's Eve in 2013.
On May 21, 2014, a public statement was issued indicating that McIlroy had ended the engagement: "The problem is mine," he said, "The wedding invitations issued at the weekend made me realize that I wasn't ready for all that marriage entails. I wish Caroline all the happiness she deserves and thank her for the great times we've had."
Wozniacki would later state that McIlroy was the one who ended the relationship through a brief phone call, and he hadn't contacted her since.
3. He's launched a golf subscription service – it costs $99 a year!
NBC Sports teamed with McIlroy in 2019 to launch GolfPass, a digital subscription service aimed at helping golfers improve their game.
The GolfPass platform features more than 4,000 instructional tips from coaches. A subscription costs $99 per year in the U.S.
2. He's the 14th-richest athlete in the world – with a net worth of $52 million
Forbes Magazine estimates McIlroy's net worth at $52 million, making him the 14th-richest athlete in the world.
Of that total, $30 million is earned from endorsement deals. Among PGA Tour players, only Woods and Phil Mickelson are making more off the course.
1. He is building a family – first-time parents
McIlroy and wife Erica Stoll, who were married in 2017, became parents for the first time on Aug. 31. They welcomed a baby girl, Poppy Kennedy McIlroy.
"She is the absolute love of our lives," McIlroy tweeted. "Mother and baby are doing great."
Get featured on Ireland Before You Die
Do you want to get your Irish business more online exposure? Especially to those interested in travelling the best places in Ireland? Then why not get a dedicated feature on Ireland Before You Die. Find out more 
here.