We are all familiar with the Peace Agreement, but how well do you know the man behind it? Read on to find out ten fascinating facts about John Hume.
Nobel Prize Winner, the architect of the Northern Ireland peace process, Ireland's Greatest – there's no doubt John Hume (1937 – 2020) was a key figure in recent Irish history.
When he passed away at the age of 83 on the 3rd August 2020, condolences kept pouring in from all corners of the world.
However, his hometown of Derry was hit the hardest – Hume had been an integral part of the community all his life.
While his incredible political career – from founding the Social Democratic and Labour Party (SDLP) to acting as the driving force behind the Peace Agreement – has been widely discussed in textbooks, we've put together a list of fascinating but lesser-known facts about John Hume.
10. John Hume sold salmon before going into politics – who'd have thought it!
Before turning Irish politics upside down, John Hume was a promising entrepreneur.
When he saw Irish salmon being sent elsewhere in the UK to be smoked, he started Atlantic Harvest, ensuring the process would take place locally in the future, and successfully managed the company for several years.
He sold his half-share when he was first elected to Northern Ireland's Parliament in 1969.
9. He was married for 59 years and had five children – he built a great home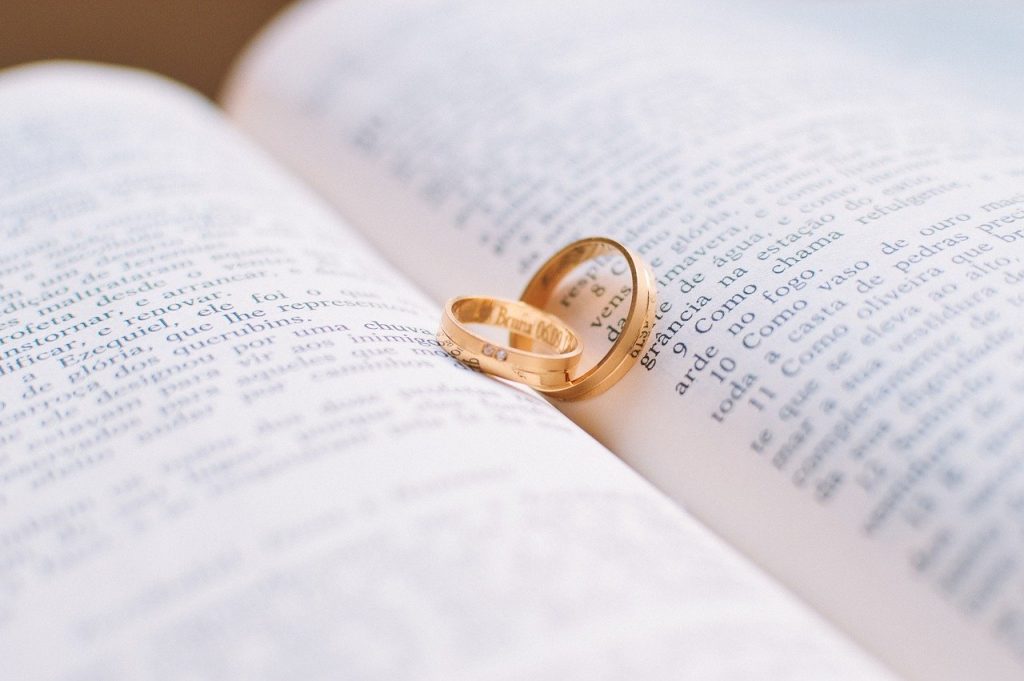 While he valued the input of his fellow party colleagues, John Hume's closest political confidant was his wife. Pat Hume shared his values and was a crucial figure in the civil rights movement herself.
The couple met at a ballroom in Borderland near Derry and exchanged their vows in December 1960, followed by a honeymoon in Dublin.
John passed just four months before their 60th wedding anniversary. Besides Pat, he was survived by their five children, Thérèse, Áine, Aidan, John, and Mo.
8. He was obsessed with football – and once got arrested for playing it
John Hume loved football since his early days as a schoolboy. From being a young player at St. Columb's to his role as president of Derry City FC, the sport had always been a significant part of his life.
One of the lesser-known facts about John Hume is that his passion brought him into custody once.
As a 12-year-old, he got arrested for playing heady (a football-based game) in the street. He was fined two shillings but received praise by the magistrate for defending himself without a solicitor.
7. John Hume was a chocoholic and especially loved Crunchie bars – we don't blame him
One of the lesser-known facts about John Hume that we can all relate to was revealed by his son John Hume Jr. at his memorial service.
He recounted with a smile how his late father loved chocolate and would regularly follow the world news sitting in front of the TV "with half a dozen Crunchie bars to keep him company".
As his son joked: "He single-handedly kept the Irish chocolate making industry in business."
6. His biggest battle was dementia – a difficult thing to face
While he is well-known as the driving force behind peace in Ireland, John Hume's biggest battle in life was a private one.
In the late 1990s, he started showing early symptoms of dementia, with his condition worsening over time.
In 2018, Pat Hume revealed on an RTÉ documentary, that her husband no longer remembered the peace process that he had spent his entire life on – certainly one of the most heartbreaking facts about John Hume.
The Nobel Prize Winner died in a nursing home in the early hours of 3 August 2020.
5. John Hume loved his community – and they loved him back
Despite being a world-famous politician, John Hume never forgot his roots. He loved to mingle with the Derry residents, knew many of them by name and was a regular at community events and award ceremonies.
When his dementia kicked in, the locals took their turn to take care of him.
There are legendary stories of taxi drivers giving him free lifts home and local buses stopping on busy roads, making sure he could cross with ease.
4. He called the formation of the Derry Credit Union his biggest achievement – not what you'd expect
While most Irish would consider the Peace Agreement to be John Hume's most important achievement, the politician himself would have disagreed.
When asked what he was most proud of in life, he recounted how, in the late 1950s, he founded the Derry Credit Union alongside five others, using their own savings to allow locals to retain a loan.
The Undertones drummer Bill Doherty used the Credit Union to buy a drum kit. So, without Hume, the Teenage Kicks' career would never have kicked off.
3. The Dalai Lama was one of his most prominent fans – amongst many others
When John Hume passed away, condolences were received from all around the globe, with the Dalai Lama being one of the most prominent names.
"John Hume's deep conviction in the power of dialogue and negotiations to resolve conflict was unwavering", he said, "It was his leadership and his faith in the power of negotiations that enabled the 1998 Good Friday Agreement to be reached. His steady persistence set an example for us all to follow."
Pope Francis, Bono, and Tony Blair were three other world leaders crediting the Irishman.
2. He was named "Ireland's Greatest" in a public poll – tough competition
In 2010, Irish national broadcaster RTÉ ran a poll to find the greatest person in Irish history, and John Hume won ahead of Michael Collins, Mary Robinson, James Connolly, and Bono.
When accepting the award, he dedicated it to his wife and family who had helped him work for peace in Northern Ireland over the years, adding the title could have been given to all men and women who had campaigned for peace on the island
1. John Hume is the global record-holder for peace awards – one of the top facts about John Hume
John Hume received the Nobel Peace Prize in 1998 alongside David Trimble, the then-leader of the Ulster Unionist Party.
A year later, he was awarded the Gandhi Peace Prize, followed by the Martin Luther King Award in 2001.
It's one of the key facts about John Hume that he is the only person to date that received all three prizes.
He never made a big fuss about it though, stating in his acceptance speech of the Nobel Peace Prize that "we owe this peace to the ordinary people of Ireland".