Dublin rockers Inhaler just went to number one both in Ireland and the U.K. Read our top ten facts about Inhaler below.
It's not often that a band goes straight to number one with their debut album, but Dublin four-piece Inhaler did precisely that with It Won't Always be Like This.
If you haven't checked out their rock record yet, make sure to give it a listen.
If you already love it and want to know more about Elijah Hewson, Robert Keating, Josh Jenkinson, and Ryan McMahon, read our ten facts about Inhaler you need to know below.
10. Elijah is Bono's son – but Inhaler are no second U2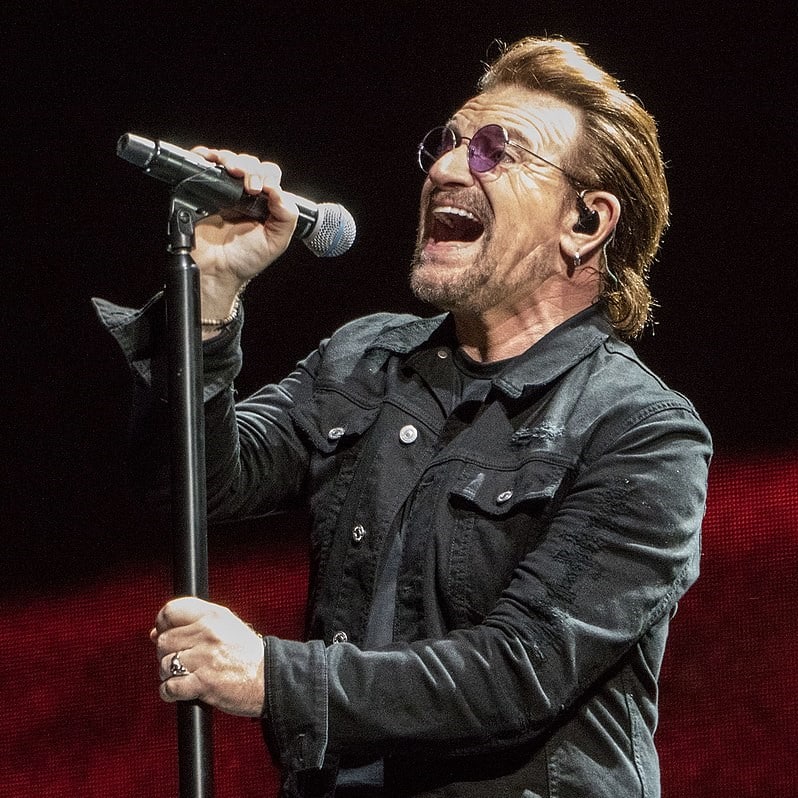 Let's address the elephant in the room first: yes, Inhaler singer Elijah Hewson is Bono's son. But while their similarities in looks and voice are undeniable, Eli has no intention to copy his famous Dad.
Asked about the U2 star, he told the The Independent: "It's not much of a surprise there are parallels because it's just DNA." Bono is, however, not involved in the band's activities and just roots for them as a proud Dad.
9. The band members met at school – they bonded over their love for rock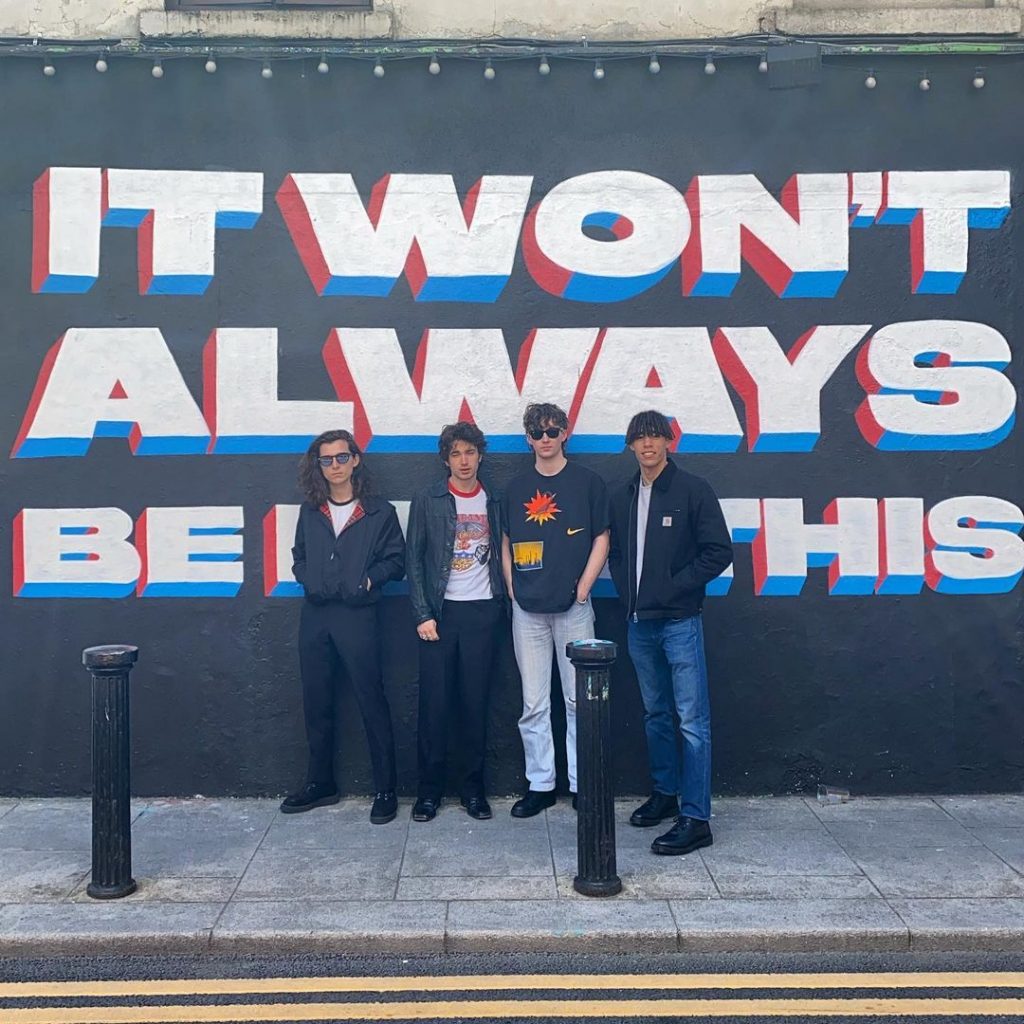 Inhaler came together in 2012 at St Andrews College in Blackrock, Dublin. Eli, Ryan, and Robert were schoolmates and spent their spare time listening to rock from the 80s and 90s, namely Talking Heads, Oasis, and The Stone Roses.
They later recruited Josh from another band and have been going strong together ever since.
8. The band name is a nod to Eli's asthma – a little humour always helps
Inhaler might not be an obvious choice as a band name. However, in this case, it makes perfect sense and is one of the most interesting facts about Inhaler.
"Everybody saw the band as quite nerdy and geeky, and we thought it was cool," Eli recalled in an interview with Rolling Stone. "I had asthma for a while, and people just kind of started calling us the Inhalers. It was something that stuck. It felt right."
7. There's another band of the same name – and they are not happy about it
When Inhaler started out, a band from Hertfordshire, U.K., of the same name publicly demanded an apology for "stealing" their name. However, the Dubliners quickly tried to downplay the dispute.
"It is not uncommon for bands in different locations to have matching names. There are other bands called Inhaler on the planet, but we seem to be the one the Hertfordshire band have targeted for some reason," they wrote.
6. Noel Gallagher is a fan – he hired them as his support act
It never hurts to have some big names in your crowd, and the Dubliners certainly have quite a few, another of the interesting facts about Inhaler. Besides Elton John, who called them "f`***ing amazing", Noel Gallagher is an avid supporter.
The High Flying Birds star hired Inhaler as an opening act at his Malahide Castle gig in 2019. Talking to BBC, he compared them to "the Bunnymen and early U2".
5. Make it or go to college – Bono gave them an ultimatum
When Eli, Ryan, Josh, and Robert announced that they wanted to be in a band full-time, their parents weren't too keen on the idea. Bono, especially, wasn't thrilled that his son wanted to follow in his footsteps.
"My parents wanted me to go to college, like all of our parents," Eli told GQ. However, he said, "I think they just kind of saw that I loved it and that we were good."
4. They matured in lockdown – it shaped their album
While many of us don't have the best lockdown memories, Inhaler, in hindsight, see the time as a blessing.
"It was a big turning moment for the lyrics," Eli explains. "Before… we had been a little bit less mature. Our lyrics were inspired by things like the party you were at last night or the girl you had a crush on."
Lockdown made them see the broader picture.
3. Eli's sister is a Netflix star – you'll recognize her from Behind Her Eyes
Another of the facts about Inhaler is that Elijah Hewson isn't the only one of Bono's kids opting for a career in the spotlight. Eli's sister Eve is busy conquering Hollywood.
Her biggest success to date is the Netflix hit Behind Her Eyes, in which she played Adele, the wife of a businessman, and ended up in a love triangle.
2. Inhaler still live with their parents – they keep them grounded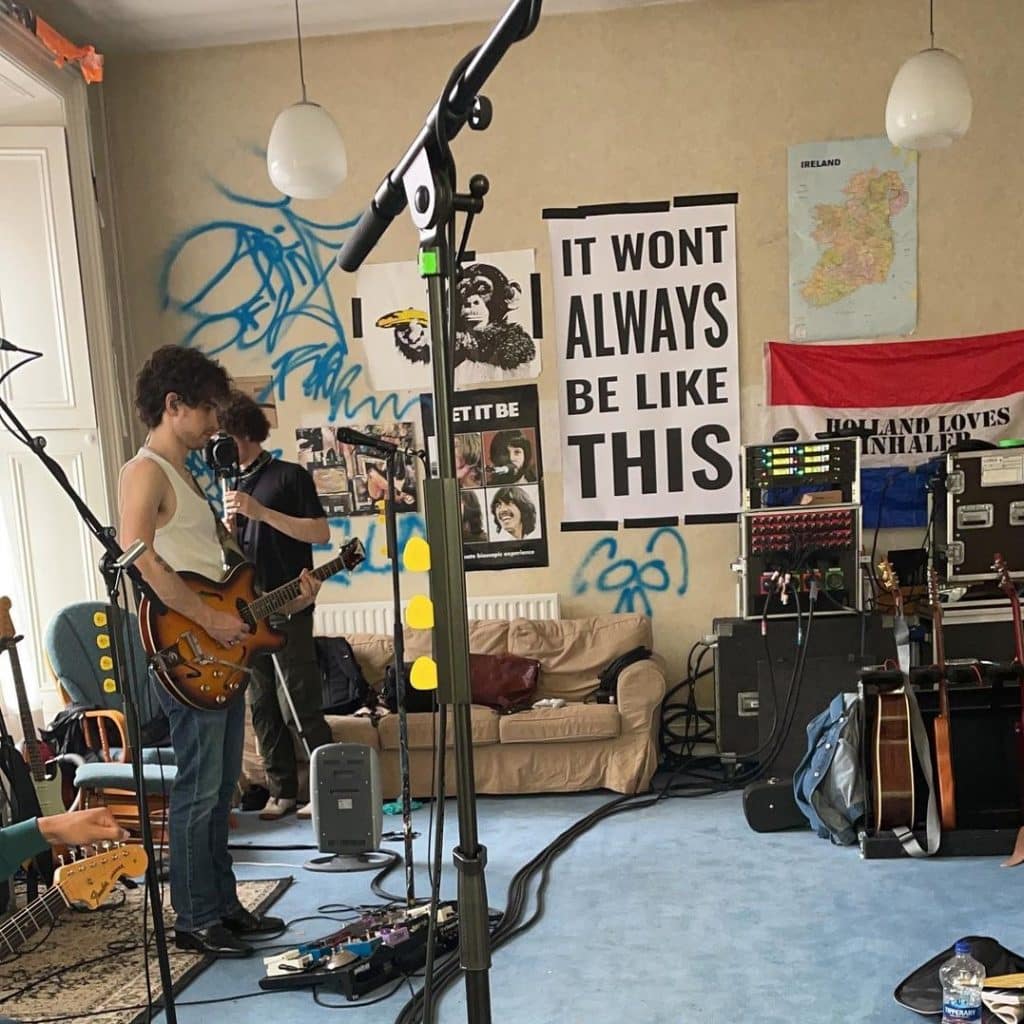 Despite their chart success, all four Inhaler members still live in their childhood rooms. They have no intention to leave anytime soon as they are on the road most of the time anyway.
Also, as they keep stressing out, living with their Mums and Dads keeps them grounded.
1. Many of their fans don't know U2 – they are simply too young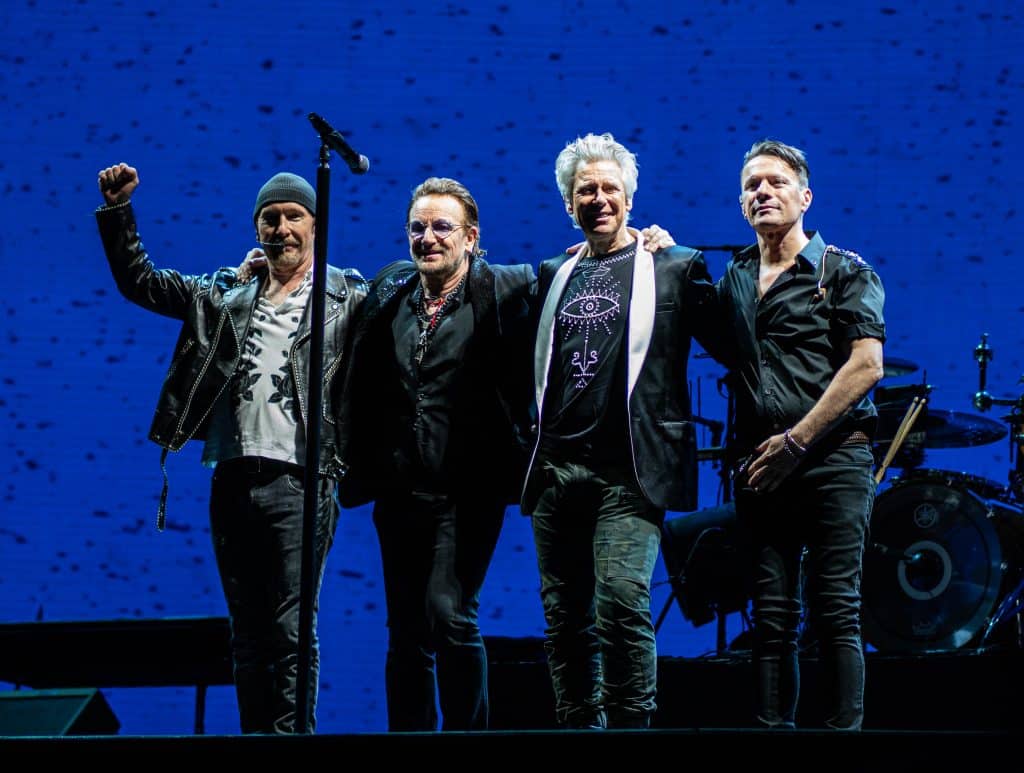 While U2 fans can be spotted at Inhaler's gigs, one of the most fun facts about Inhaler is that the majority of the band's audience has never even heard of Bono.
This especially applies to the crowds outside of Ireland. "We have definitely found our own fanbase in the U.K. who maybe don't know who U2 is or are," Eli told The Independent.