Now one of Ireland's most 'notorious' sports personalities, Conor McGregor has had a varied career as a mixed martial artist, boxer, and businessperson.
Conor McGregor has certainly made a name for himself on the international sports scene in recent years. However, we bet there is plenty you didn't know about the 'notorious' MMA fighter. Here are ten facts about Conor McGregor you never knew.
The 33-year-old former Ultimate Fighting Championship (UFC) featherweight and lightweight double-champion was born on 14 July 1988 in Crumlin, Dublin. To this day, he is still proud to call the Emerald Isle his home.
10. First Irish man to join UFC – a big deal for Ireland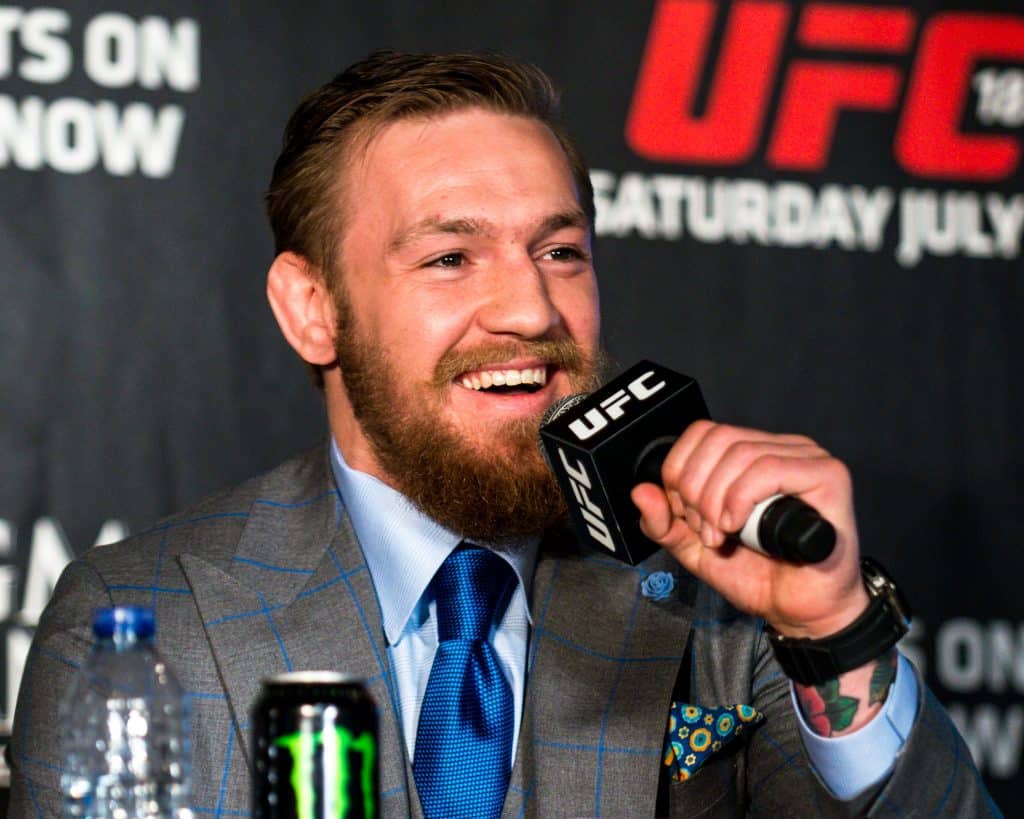 One of the facts about Conor McGregor you might not know is that he was actually the first Irish man to join the UFC.
Since signing with UFC in 2013, McGregor has become one of the biggest names in the sport, with UFC President Dana White even calling him his favourite fighter.
9. He is a trained plumber – life before fighting
Before embarking on his fighting career, McGregor trained as a plumber in Dublin. During his apprenticeship, he would spend up to 12 hours per day fixing pipes and toilets.
Speaking to the Guardian, McGregor revealed, "I was waking at 5 am and walking in the dark, freezing cold until I reached the motorway and waited for a guy I didn't even know to take me to the site. I know there are passionate, skilled plumbers. But I had no love for plumbing."
8. He is very spiritual – the Law of Attraction
Speaking on his spirituality, McGregor revealed that he is a strong believer in the Law of Attraction, calling it the "most powerful thing in the world".
Describing this belief, he says, "It is the belief that you can create whatever situation that you want for yourself, and no one can take it from you. It is believing something is already yours and then doing whatever you have to so that it comes true."
7. A world-first – first non-American to hold two world titles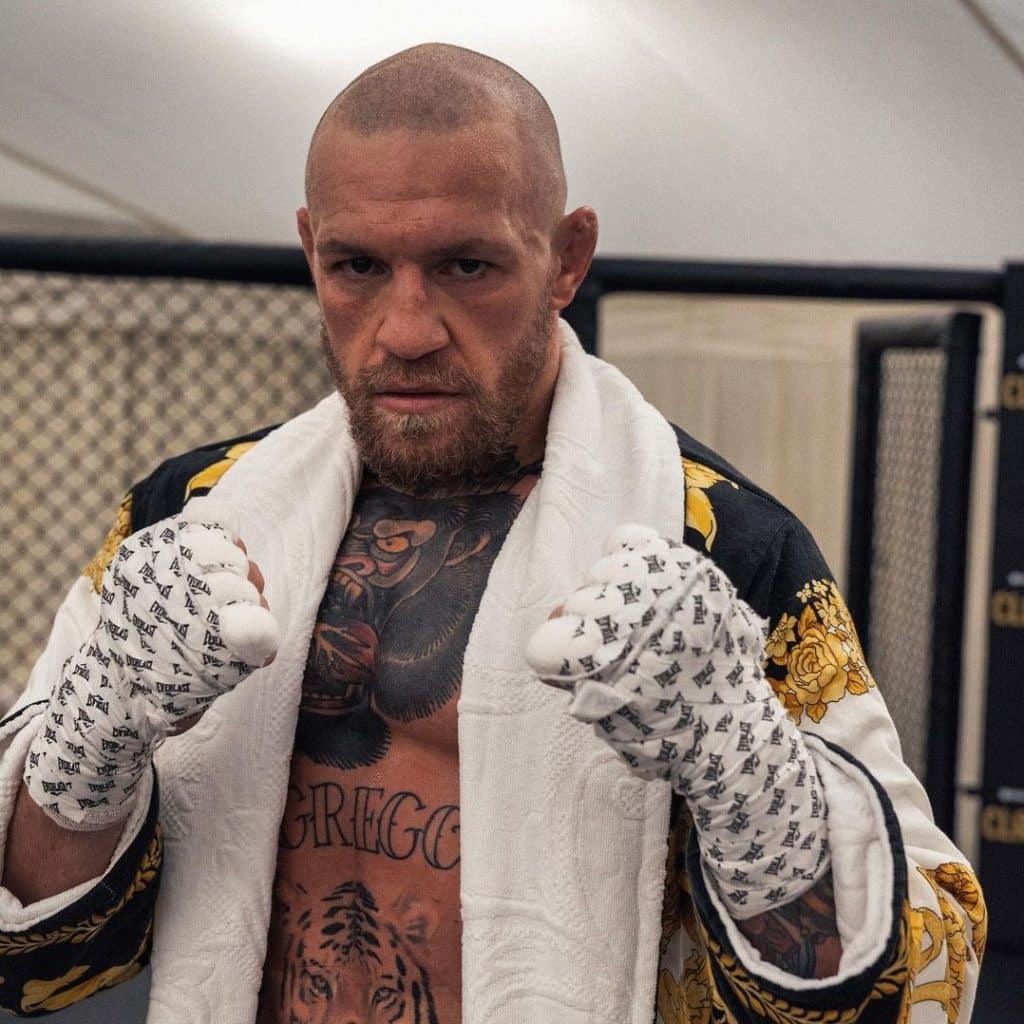 McGregor was not only the first Irish man to join the UFC. In fact, he also boasts the title of first non-American to hold two world titles in two different weight classes.
Before joining UFC, he won Cage Warriors featherweight and lightweight titles in back to back fights.
6. He was bullied growing up – overcoming bullies
Growing up, McGregor was often the target of bullies on his way to and from school. Due to his size, bullies saw him as an easy target, and he struggled with bullying from a young age.
Things got so bad for the young McGregor that he used to pack a dumbbell in his school bag so he could reach in and use it as a weapon.
Today, McGregor is an advocate for antibullying campaigns and will occasionally attend schools to speak about bullying.
5. Four-second knockout – an impressive feat
One of the facts about Conor McGregor you never knew is that his record-breaking 13-second knockout of José Aldo for the UFC Featherweight Championship in 2015 is not actually his fastest knockout.
Rather, he defeated bare-knuckle boxer Paddy Doherty at the Immortal Fighting Championships via a knockout in just four seconds in April 2011.
4. His parents disapproved of his career choice – hesitant at first
When McGregor began training at a local boxing club between work shifts and on weekends, it wasn't long before he decided to quit plumbing to take on boxing training full time.
Initially, his parents disapproved of his career change. However, as he gained success, they supported his choice.
3. Possible James Bond villain – McGregor, Conor McGregor
In episode three of The Notorious, McGregor revealed that he was once asked to audition for the role of the villain in the 2015 James Bond film Spectre.
However, he turned the role down, saying, "I'm not that person. D'ya know what I mean? I'm just doing it having a laugh. Don't start putting in those serious things."
2. He relied on social welfare – not always one of the highest-paid sportspeople
Before becoming one of the highest-paid people in sports, McGregor had to rely on social welfare to help him follow his fighting dreams.
Despite some minor victories at the start of his career, the MMA fighter had to pick up a $235 welfare cheque before his UFC debut. That night, during the 'Knockout of the Night' fight, when Marcus Brimage defeated him in the first round, he made an incredible $60,000.
Since then, many of his fights have earned him a paycheck with even more zeros.
1. A sentimental momento – his granda's hat
Topping our list of facts about Conor McGregor you never knew is that he often carried around one of his grandfather's old hats.
When asked about the momento, he said he didn't see it as a good luck charm. Rather, it reminded him of where he came from, keeping him down-to-earth.
Sadly, his bag containing his grandfather's hat was stolen from his car in 2014.