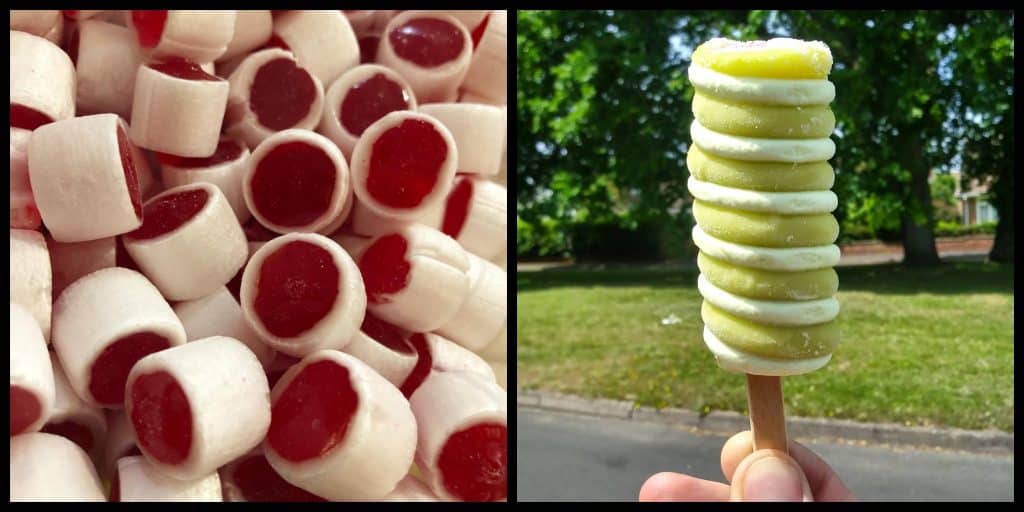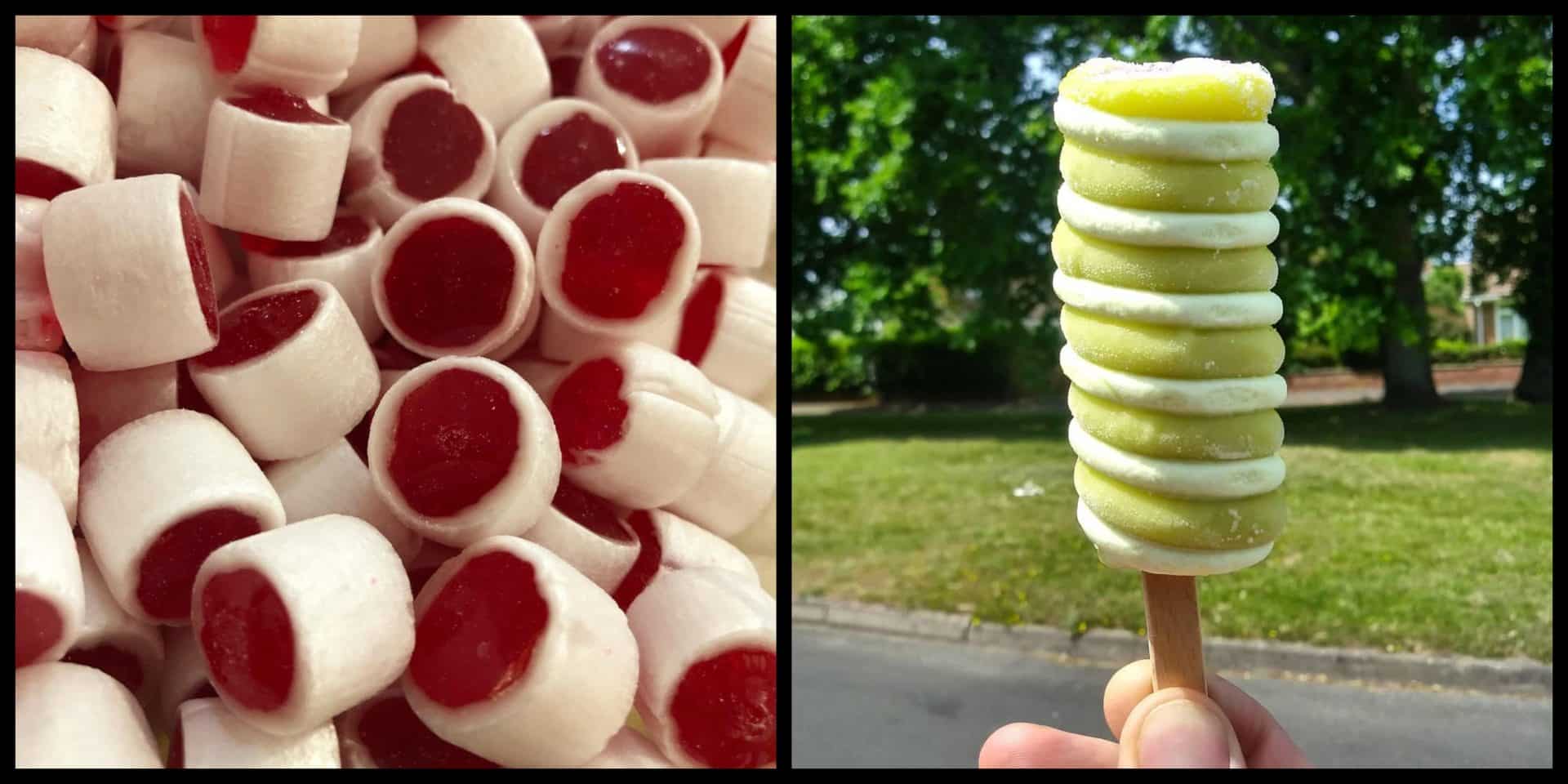 The island of Ireland is famous for its stews, black pudding, and assortments of bread, but it's also home to some tasty brands of snacks and sweets that are staples of Irish life.
These treats include everything from crisps to chocolate to even soft drinks, and while some are residents' childhood favourites, others we're still enjoying today. The Irish are cursed with a sweet tooth, but we've got plenty of choices when it comes to getting our sugar fix.
Whether you're visiting Ireland or just popping to the shop, be sure to pick up these top ten delicious Irish snacks and sweets you need to taste. Your tongue can thank us later.
Ireland Before You Die's fun facts about Irish snacks and sweets
Crisp sandwiches are a popular snack choice in Ireland, where Tayto's cheese and onion rank as the top flavour.
Did you know that Ireland has one of the highest per capita consumption rates of ice cream in Europe?
The distinctive purple colour of the Cadbury Dairy Milk packaging is a registered trademark colour and is known as "Cadbury Purple."
In 2010, Club Orange set a Guinness World Record for the largest orange-shaped bottle, measuring 3.96 meters tall, to celebrate the 75th anniversary of the drink.
The inspiration behind Twister ice-creams came from the popular tropical cocktail, Piña Colada, which typically includes flavours of pineapple and coconut.
10. C&C lemonade
Whether for birthday parties, Christmas, or just a refreshing drink on a warm day, C&C lemonades are a favourite of the Irish tongue. C&C are soft drinks that come in a wide range of flavours, including Lemonade, Brown Lemonade, Raspberryade, and Pineappleade.
They're some of the most delightful and fizziest carbonated drinks on the island, so be prepared for bubbles in your throat and inevitable eye-watering after just one sip.
9. Hunky Dorys crisps
As soon as your stomach starts gurgling, be sure to grab a packet of Hunky Dorys, a common item in our lunchboxes growing up. Hunky Dorys are a brand of crisps, crinkle-cut and offered in a range of flavours like cheddar and onion, salt and vinegar, and sour cream and onion.
However, Hunky Dorys are most known for their buffalo flavour. It's smoky, crisp, and the right amount of salty with a hint of spice, and unlike any other crisps you'll get on the whole island.
READ ALSO: Tayto versus Hunky Dorys Irish crisp brands.
8. Jacob's Mikado biscuits
Jacob's biscuits are a household name in Ireland, and choosing just one from their wide choice of biscuits is nearly impossible. They have everything from Coconut Creams to Fig Rolls to Kimberley biscuits, but their show-stopper and true bakery magic has to be the Mikado.
It consists of a biscuit base with mallow in two lines atop it, strawberry jam scooped into the middle, and coconut sprinkled all over the top. We're drooling just thinking about it.
7. Twister ice cream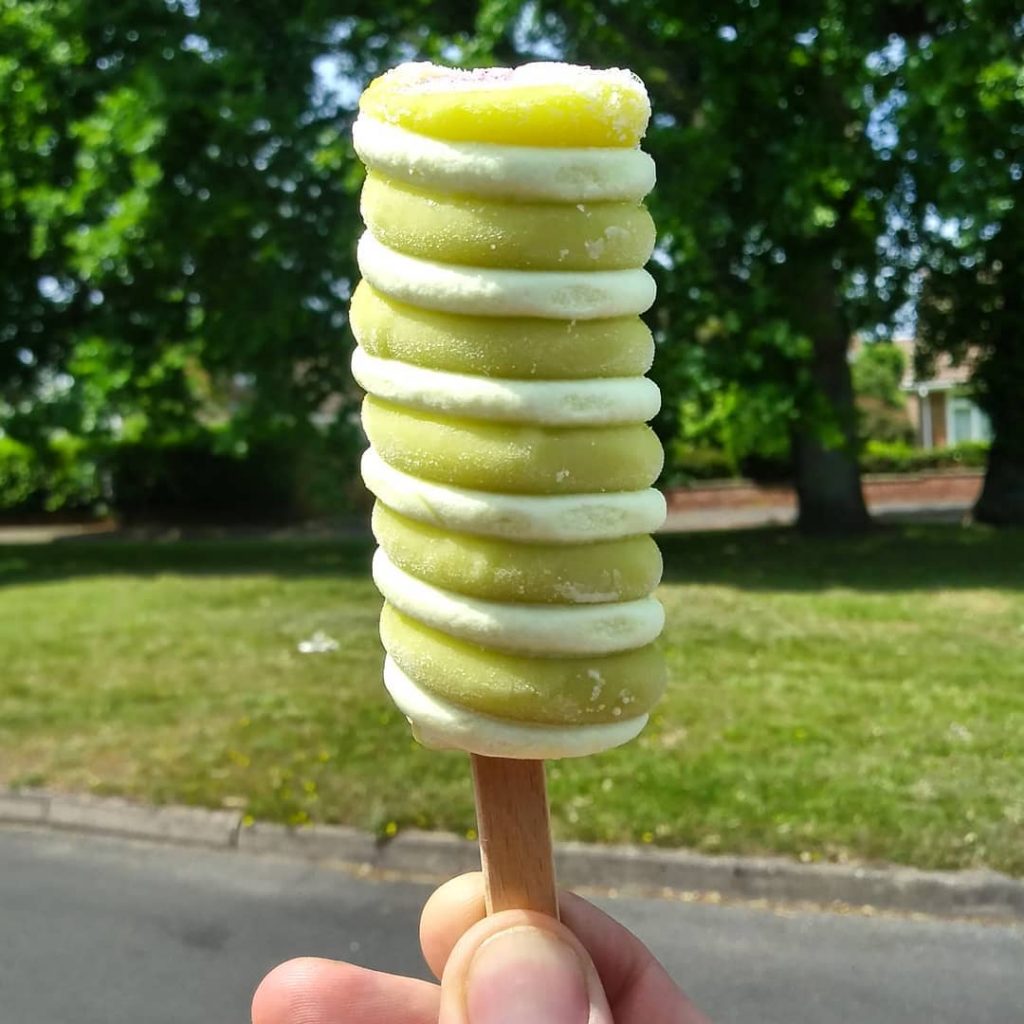 While the weather in Ireland can be indecisive, the choice of buying a Twister ice cream never is. The Twister, easily recognised by its spiral shape and green and white colours, is an adored summer snack (or anytime snack).
It consists of lime ice cream twirled around pineapple ice cream with strawberry filling smack-dab in the centre of the spiral. We loved it as kids and love it as much as adults. It's got the perfect mix of flavours, texture, and refreshing taste.
6. Clove Rock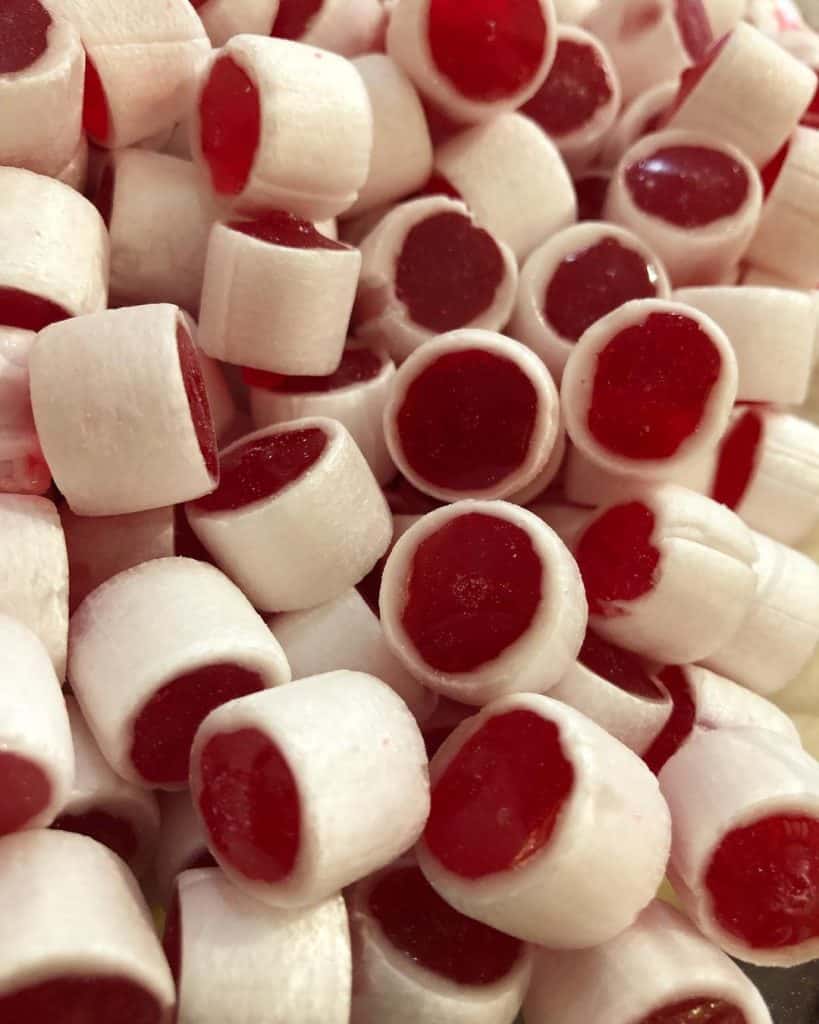 Clove Rock may be an acquired taste, but its existence in Irish homes is impossible to ignore. This boiled sweet flavoured with cloves and sugar in the shape of a red cylinder has been around for decades. It brings a burning to your tongue and paints your mouth red.
While a little like Marmite (you either love them or hate them), they're an Irish sweet you have to try.
5. Jacob's Jaffa Cakes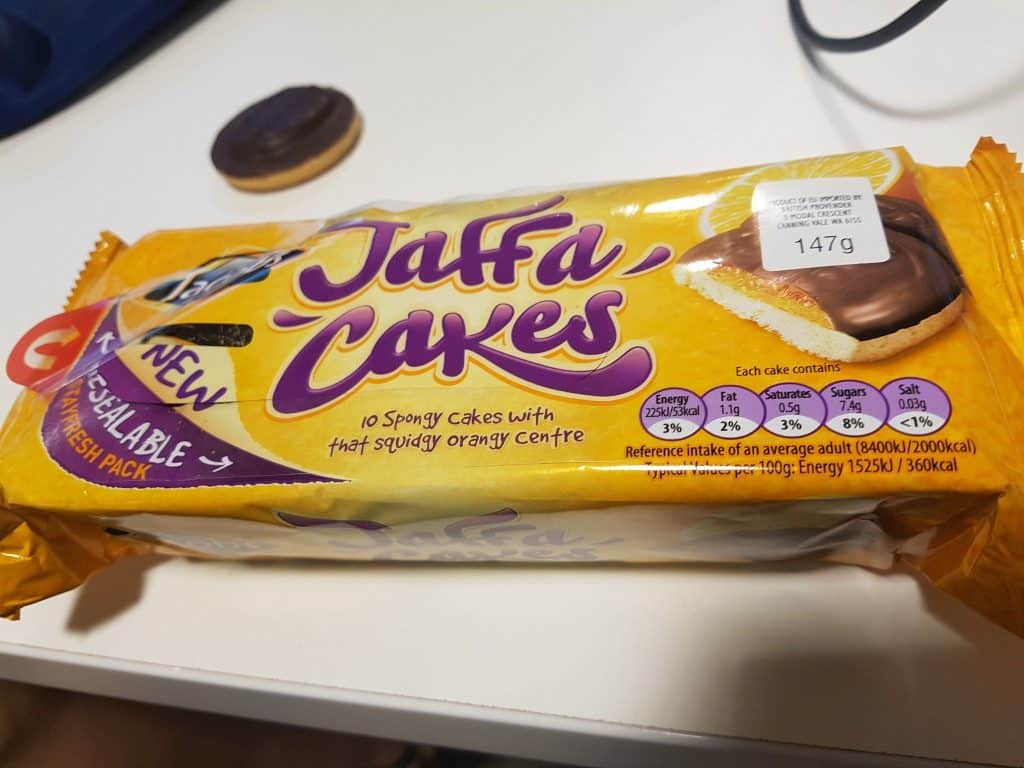 Not to be confused with McVitie's Jaffa Cakes, Jacob's Jaffa Cakes are a lot better—take it from us. Consisting of a cake layer, jellied orange centre, and dark chocolate slathered on top, these treats have everything you could want from a snack.
They're perfect for dunking in a cup of tea or separating into sections and gobbling endlessly, and we guarantee you won't be able to stop at just one.
4. Club Orange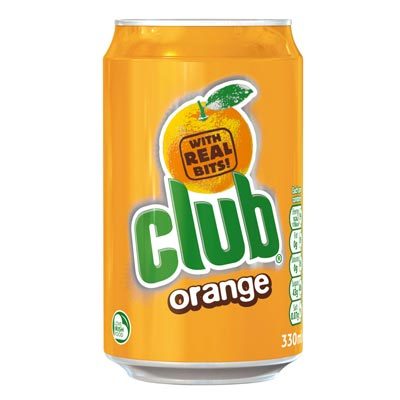 One look at the can or bottle brings back warm childhood memories. Club Orange is an orange soft drink made even more delicious and special because of the real bits of orange left in it.
The perfect balance of bubbles, sugar, and orange, it's a drink we could have every day for the rest of our lives without ever getting tired of it. Known for its bold flavours of Lemon, Rock Shandy, and Passion Fruit, you can't beat the original. Club Orange will quench any thirst.
3. Brunch ice cream
Another ice cream that you need to try is Brunch, consisting of yummy vanilla and strawberry ice cream covered in its signature sprinkling of white and pink biscuit crumble.
It may not look like much, but Brunch is one of the most scrumptious Irish snacks and sweets you need to taste. It's the perfect way to cool off on a hot day, so be sure to pick up a Brunch; you won't be disappointed.
2. Tayto crisps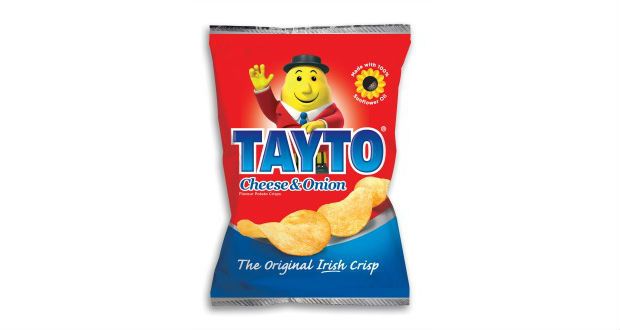 Need we even say anything because the name speaks for itself? Tayto is maybe Ireland's most well-known snack. It has stood the test of time and even inspired its very own theme park in County Meath.
While it boasts a wide range of flavours, including Prawn Cocktail (one of our top picks), Salt and Vinegar, Curry Chip and Spring Onion, the classic Cheese and Onion flavour is what you need to try. Crisps are one of the most popular snacks Irish people go off for lent because they are just so addictive. Ask anybody from the island about Tayto and see for yourself how passionate we are about it.
CHECK OUT: 10 weird Irish foods that everyone should try at least once.
1. Cadbury Dairy Milk bars
No, we're not cheating. Cadbury is a British snack, but what makes it Irish is the fact that it has its very own recipe for the island that tastes so much better than the UK's.
Whether it's down to the milk produced here or the rationing laws active in the past, Irish Cadbury chocolate is the most delectable snack you can get on the island.
The creamy milk chocolate is often paired with toppings and flavours like caramel and nuts, but you can't beat a classic Dairy Milk bar, and you can't beat Cadbury.
There you have it—the top ten Irish snacks and sweets you need to taste. If nothing else, the range of choice is astounding, and whether you're feeling like crisps, a refreshing drink, or a bar of chocolate, Ireland has plenty of options for your sweet tooth.
RELATED: Top 10 best Irish chocolate brands ranked.
Your questions answered about delicious Irish snacks and sweets
Do you have more questions about Irish snacks and sweets? In this section, we will answer the most popular questions asked by our readers.
What sweets is Ireland known for?
Ireland is renowned for delicious sweets, such as Kimberley Mallow Cakes, Opal Fruits, Roy of The Rovers chews and Black Jacks.
What snack was invented in Ireland?
Tayto Crisps, a crisps and popcorn producer in Ireland, was established in May 1954 by Joe Murphy and is currently owned by the German snack food company Intersnack.
What biscuits do Irish people eat?
Irish people enjoy a variety of biscuits, including Chocolate Digestives, Rich Tea and Custard Creams.