We all have unique Christmas traditions, but these are the top ones all Irish people share.
Christmas holds a special place in the hearts of many Irish people. Traditionally, it's a time of gratitude, giving and reuniting once again with family, friends, and loved ones. But as anyone who has visited the Emerald Isle will know, we certainly have our unique way of doing things. The festive period is no different.
Check out our list of the top 10 Christmas traditions in Ireland. Which ones do you make sure to check off every year?
10. Going to see Grafton Street's Brown Thomas Christmas decorations – for the razzle dazzle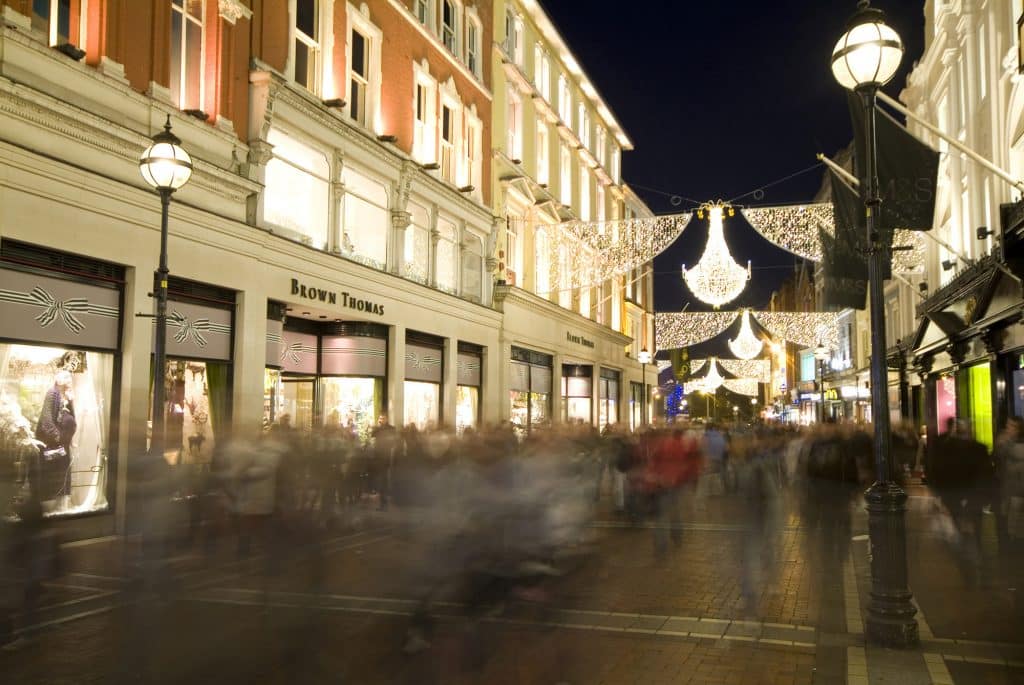 If you grew up near our capital city, you've no doubt incorporated a trip to the Dublin branch of Ireland's famous department store, Brown Thomas, into your Christmas shopping plans.
Every year, the windows are lit up with a festive spectacle of golds, reds, and greens, complete with mannequins decked out with wintery knitwear.
Even if you're just window shopping, there's nowhere better for it around this time of year.
9. The Irish begin the holiday season really early – we love a celebration
Traditionally, Christmas began in Ireland on the 8th of December, a holy day known as the Feast of the Immaculate Conception.
Today, many Irish folk continue this tradition, making a start on the Christmas shopping on this day, and decorating the tree.
8. Making sure the decorations are down by January 6th – we wouldn't be seen dead with them up
While this rule is less strictly enforced than it used to be, there are still many homes that wouldn't be caught dead with their tree up on January 7th.
The Feast of the Epiphany marks the end of the festive period in Ireland, and no one wants to be the house on the street that carries on the fun that bit too long.
7. Midnight Mass – it's a family tradition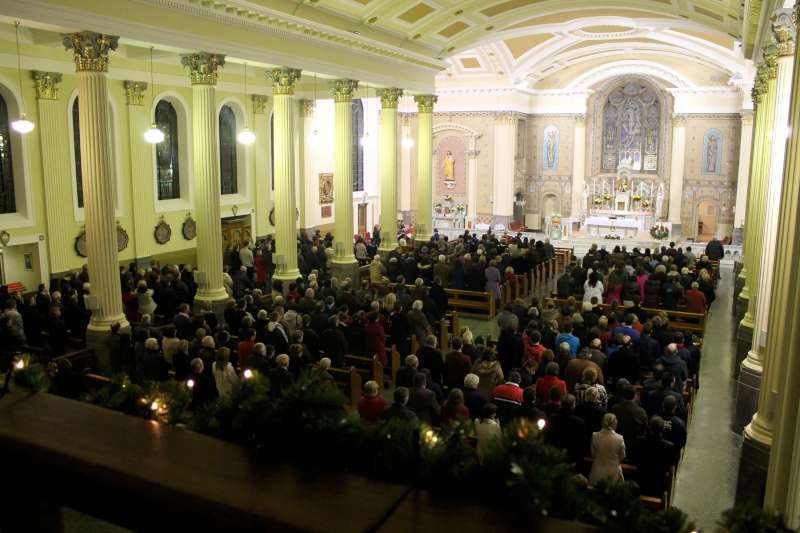 Although there are many faiths in Ireland, the country remains a predominantly Catholic one. A key tradition in many Irish families is the attending of midnight mass at their local chapel.
For many, there's an air of anticipation and festive excitement in getting bundled up in your scarves, gloves, and coats, seeing neighbours and listening to joyful Christmas carols echo through a candlelit church on Christmas Eve.
6. Watching the Late Late Toy Show – we're all big kids
Having first aired in 1975, tuning in to watch the Late Late Toy Show Christmas special on RTE live has become one of the most popular Christmas traditions in Ireland for many Irish people. Featuring the coolest kids toys of the year, as well as performances and entertainment, this special television event attracts an average of 1.3 million viewers a year.
5. Getting selection boxes – who doesn't love chocolate?
The truth is you're never too old for an assortment of chocolate bars, packed in a colourful box at Christmastime.
While this remains one of the most popular gifts for children on the Emerald Isle, there's nothing quite like receiving one of these boxes of joy at any age.
These are best enjoyed beside the fire while watching The Grinch or The Polar Express.
4. A carb-heavy Christmas dinner – we love our taters
One of the best Christmas traditions in Ireland is the dinner, and one thing you'll notice about the Irish Christmas dinner is, perhaps unsurprisingly, the 1000+ variations of cooked potatoes we manage to stuff on our plate.
Roasted, boiled, mashed, champ – you name it, we'll have included it!
3. Hanging the holly and mistletoe – for festive decorations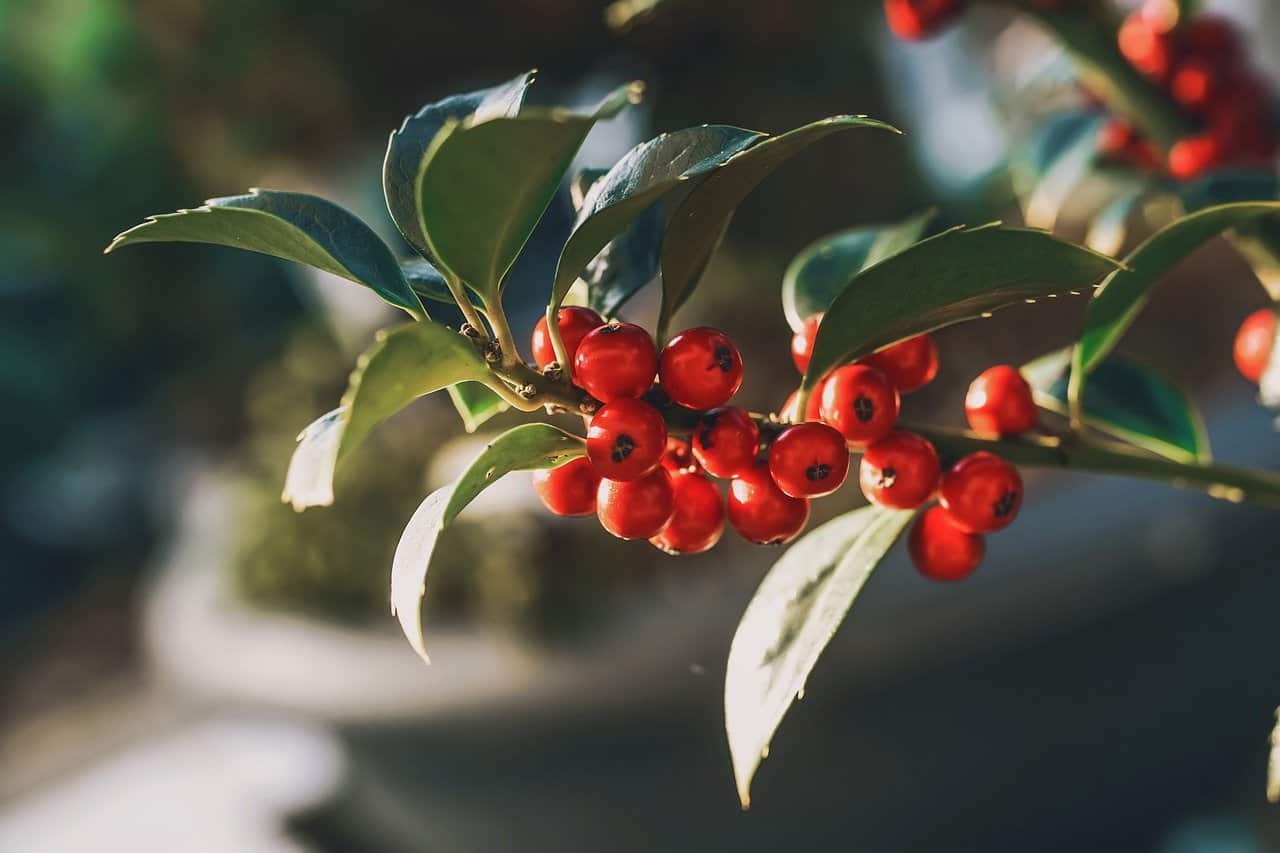 Did you know the custom of hanging holly above your front door during winter originated in Ireland?
Holly and mistletoe are synonymous with Christmas, but for ancient Ireland, they were seen as more than pretty decorations.
Holly was believed by ancient Irish people to protect during the darkest nights of the year, while mistletoe was known for its healing qualities. The latter was even banned at one point as it was seen as a symbol of paganism.
2. The Wren Boy procession – a throwback to our Pagan history
St. Stephen's Day, which falls on December 26th, holds a particular significance in Ireland. Traditionally, this is the day when the 'Wren Boys' come out.
Harkening back to Ireland's strong Pagan history, this festivity involves dressing up in straw suits or other costumes, and marching through streets, pubs, and even local hospitals while singing and playing instruments joyfully.
If it sounds like mayhem, it's because it is – but pretty fun too.
1. The Christmas swim at Sandycove – brave the freezing cold
While most people prefer to spend Christmas day tucked up inside munching on chocolate, some brave (or mad, depending on how you look at it) souls prefer to spend the feast day diving into freezing cold water in Sandycove, Dublin.
Believe it or not, the Christmas swim has become an insanely popular event, with numbers increasing every year.