Want to know who has fallen head over heels for our country? Here are ten celebrities who fell in love with Ireland.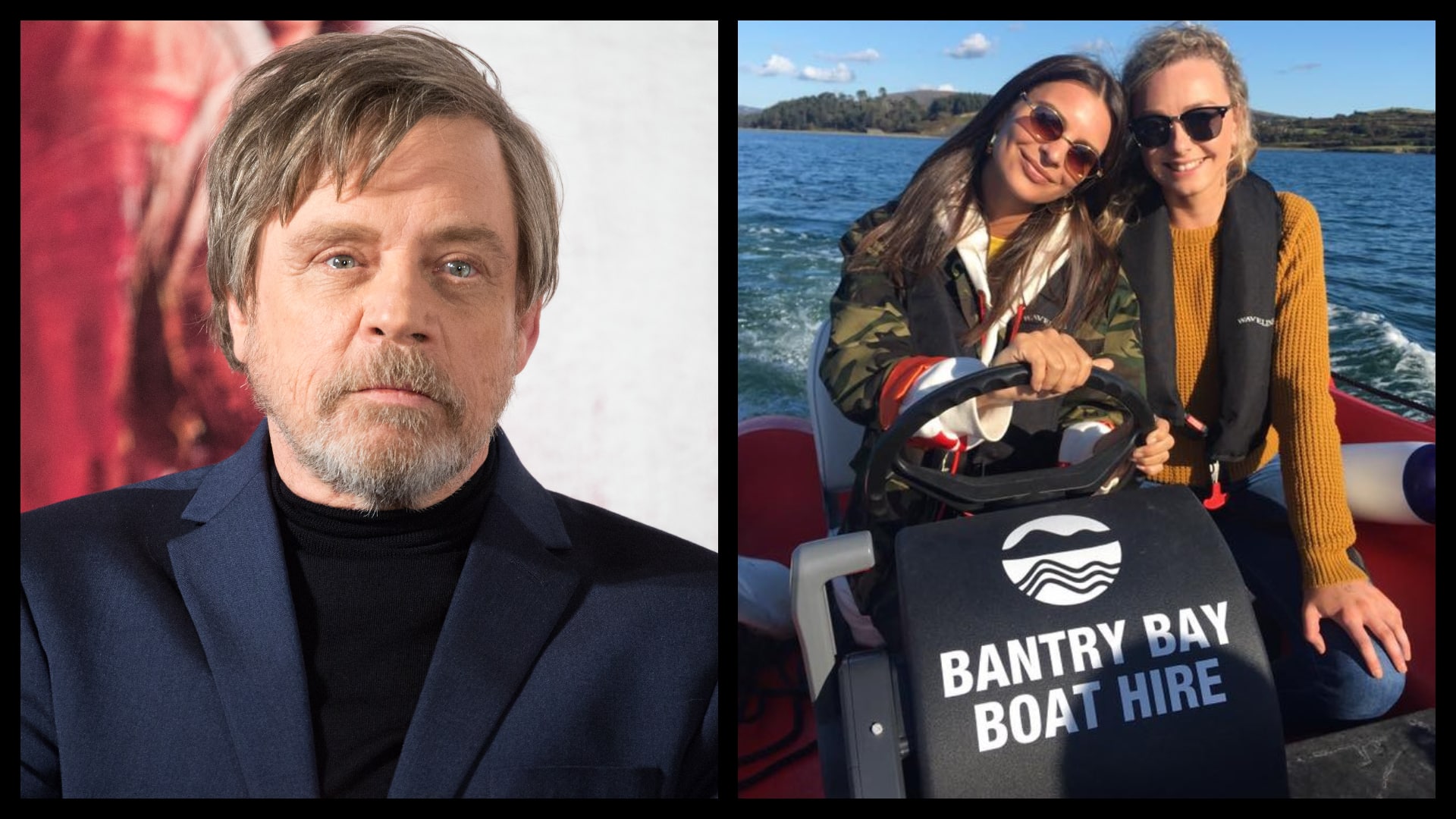 Over the years, a number of A-list celebrities have visited Ireland, many of whom have been awed by the incredible place we're lucky enough to call home.
During their time here, they have enjoyed soaking in our history and culture. But which ones continue to long for the Guinness, Tayto crisps, and scenic views?
Read on to find out the top ten celebrities who fell in love with Ireland.
10. Kim and Kanye – we've got the Kardashian seal of approval
Describing Ireland as a relaxing and calming place, Kim Kardashian has openly said she fell in love with our wee country.
Kim and Kanye came to Ireland in 2014 for their honeymoon. They travelled to several different places – Limerick, Cork, and Ballyfin House in County Laois.
9. Michael Jackson – a great place to ditch the cameras
Supposedly Michael Jackson also fell in love with Ireland's serenity. It was Westmeath, in particular, that he fell over heels for.
Michael treated this place as his sanctuary away from the cameras and paparazzi. What pulled him in was the myths, folklore, and history.
8. Matt Damon – his home away from home
Another celebrity that unexpectedly fell in love with the Emerald Isle was Matt Damon. With the COVID-19 pandemic, filming for The Last Duel (which he was starring in) came to a halt.
As a result, he found himself stuck in Ireland since they were filming some of the scenes here. He ultimately made Dalkey in Dublin his home away from home.
7. Emily Ratajkowski – a strong connection
Next up on our list of celebrities who fell in love with Ireland is Emily Ratajkowski.
She not only adores Ireland but also has a strong connection to the country as both her grandmothers are from here.
Growing up, the model spent each summer in Bantry after her father bought an old farmhouse on the west coast. She returns to Ireland regularly and actually renovated this farmhouse.
6. Taylor Swift – she has no 'bad blood' with Ireland
Taylor Swift is no stranger to the Emerald Isle. She and her boyfriend came to visit in 2018 and stayed in the Glin Castle in Limerick. During her stay, she went to the pub and showed support for the local GAA club.
She returned in 2021 for a break in Donegal when pictures emerged of her on Magherawarden Beach in Portsalon and out for a drink in Belfast.
5. Victoria Beckham – it's where she and David got married
Victoria Beckham has openly said Ireland is very special to her. It is no surprise since it is where she and David Beckham got married.
In particular, what draws her to Ireland is its energy and its friendly people. Since getting married here in 1999, she has returned to Dublin numerous times.
4. Ed Sheeran – it would explain 'Galway Girl'
Ed Sheeran has spoken openly about both his connections and his love for Ireland. His grandfather was born in Belfast, and his grandmother is from Wexford.
He grew up with trad music, and Van Morrison and The Chieftains are two of his big musical influences.
Ed also busked on the streets of Galway when he was a teenager. The Galway Girl hit isn't so much of a surprise now, right?
3. Sarah Jessica Parker – she has a holiday home in Donegal
Next on our list of celebrities who fell in love with Ireland is Sarah Jessica Parker.
She loves Ireland so much she bought a holiday home in Kilcar, which she visits nearly every summer. Sarah Jessica Parker and her husband Matthew Broderick even considered a permanent move to Ireland at one point.
2. Mark Hamill – may the force be with us
Mark Hamill first ventured to Ireland in the 1970s to shoot the action film The Big Red One. Immediately, he was taken in by its beauty and fell head over heels in love with Ireland's warm and friendly people, who he claims treated him like family.
He has openly said he fell in love with Ireland around 40 years ago, and apparently, he has Irish heritage. He said his father would lecture him about the potato famine when he didn't finish his meals as a young child.
1. Julia Roberts – a love affair with Ireland
Julia Roberts first came to Ireland in 1991 to lay low when she cancelled her wedding to Kiefer Sutherland.
She was supposed to stay in The Shelbourne Hotel but called a taxi at 2 am and the driver Mick Devine took her to his family home in Palmerstown, Dublin.
This was to help her avoid any media intrusion. Since then, she has returned many times and enjoys having family vacations in the West of Ireland.
There you have it, the top ten celebrities who fell in love with Ireland. Can you really blame them?
Between the rich history and culture, the pubs, castles, atmosphere, and fantastic food, Ireland really has it all.