With Airbnb booming in Ireland, the question of "where to stay?" when taking a break, is a shadow of its former self. Where once there was the time of search engines listing off endless B&Bs and beyond while expensive 5-star hotel rooms were the height of countryside digs, now just about anyone can become a "host", listing their property on the short-term letting site for your convenience.
In recent months the website has received a harsh black-lash from community groups and angry citizens who have pointed out the unjust strategy of landlords evicting long-term renters in a bid to make a higher profit with short-term tourist lettings, via the site. And, with the housing crisis in a right state, that can hardly be deemed as just.
New legislation which aims to limit short-term lettings and home-sharing are in the midst, and while we support them no end, we can't help but dream of these top 10 county castles and mansions on Airbnb as our next holiday escapes.
10. The Grand Stay
This stately home in Sligo can host up to 14 guests across seven bedrooms. The location boasts 1,000 acres of manicured lawns and natural woodlands providing a blissful lakeside retreat that is sure to wow any guest.
How much: €1,300 per night
9. The Enchanted Castle
This magical castle is located on the west coast, close to Galway. From forest paths to babbling brooks and stone bridges to rolling lawns, this is the ultimate place to unwind. With room for 5 of your nearest and dearest, it's the perfect place for a small family get-together.
How much: €1,200 per night
8. The Georgian Home
Set in Westmeath not far from Dublin city, this Georgian escape ties new, modern functionality with old-world charm. The accommodation can house up to 16 guests, with more than enough space for just about everyone at this countryside getaway.
How much: €850 per night
7. The Beach Escape
Feeling like a trip to the beach? Why not go the full hog and head on down to Connemara to the Guinness House! Perfect for a family reunion, this stylish property (new to the market) is bound to be one of the best-kept secrets on the rental market; guess now, the secret's out!
How much: €1,600 per night
6. The Classic Manor
This 10,000 square foot property in County Limerick is set on Adare Manor & Golf Resort. With a stunning indoor pool, classic yet contemporary interiors and ladles of luxury, this is elegant property certainly doesn't scrimp on the amenities. Just a few extras that gain it major brownie points include the children's play area and 24-hour manned security post.
How much: €900 per night
Book Here Now
5. The Medieval Tower
If in search for a truly unique getaway, this is sure to be a solid bet. This beautiful castle tower has been renovated to offer modern-day luxury without jeopardising its traditional décor. Hosting up to 12 guests, this would make for a great trip away with the family or friends. Impressively, it is the only medieval castle with en-suite facilities on the go!
How much: €900 per night
4. The Gothic Experience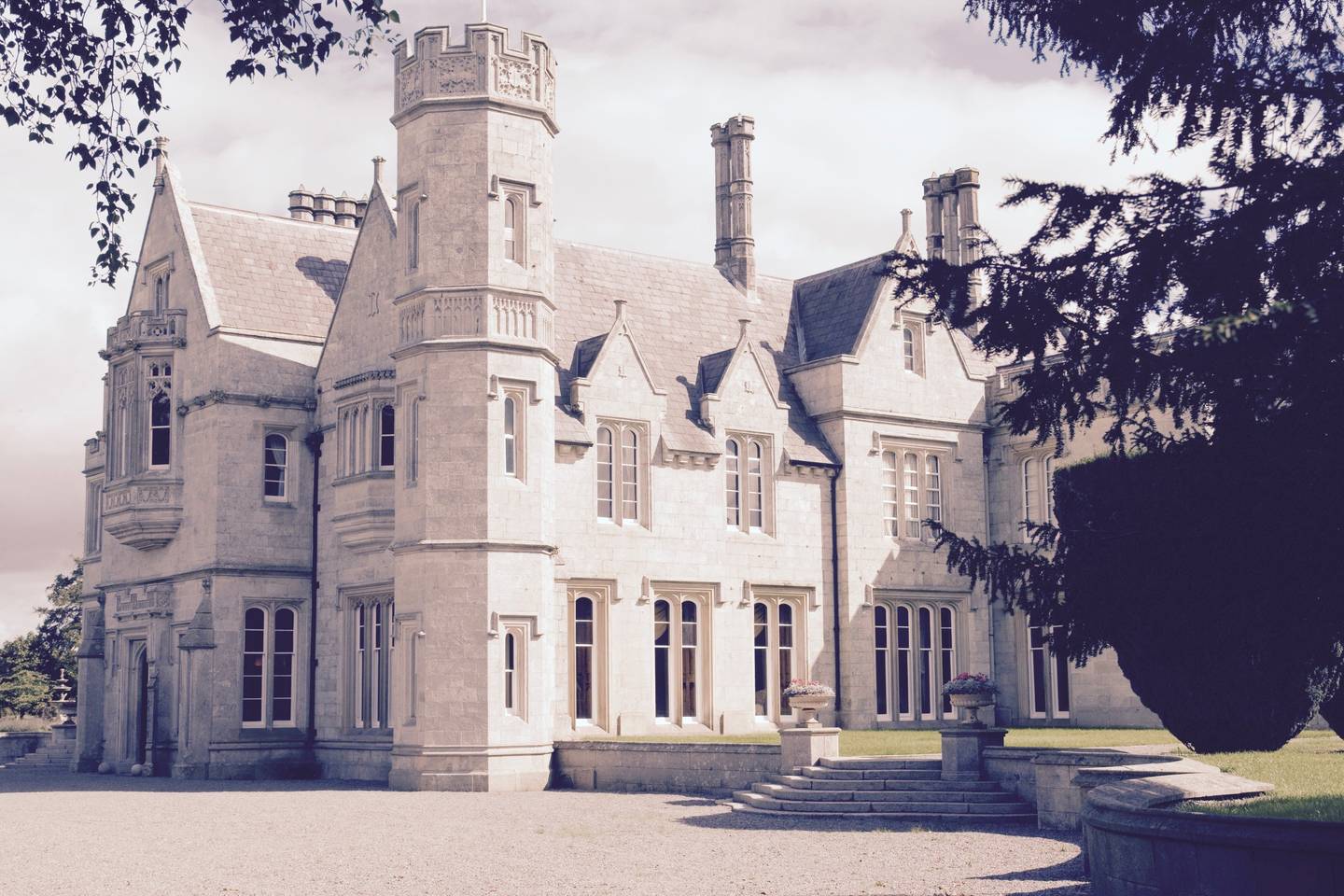 If in search of an atmospheric stay like no other, check out this Gothic manor in County Carlow. Boasting endless character and truly stunning interiors, you can take a trip back in time with this impressive home-stay.
Only an hour south of Dublin, this 10-bed stay would make for a great place to bring the entire family. Bonus points go for it's heated indoor swimming pool and giant tree house in the garden!
How much: €2,100 per night
Book Here Now
3. The Hidden Mansion
If in search of true luxury near Dublin city, look no further than this remarkable Dalkey retreat. Built and owned by ex Ferrari Formula 1 driver Eddie Irvine, this 5,000 square foot mansion offers only the best, in abundance.
With a sauna, Jacuzzi and plunge pool, relaxation won't be an issue. With modern furnishings and endless light flooding through the stylish and contemporary living space, you'll come for a week and never want to leave.
How much: €1,200 per night
Book Here Now
2. The Big Castle
This stunning 19th-century castle is something straight out of Downtown Abbey and is bound to take your breath away. Set alongside the stunning Boro River in County Wexford, this time-capsule retreat offers 7 bedrooms, Wi-Fi throughout the property, step-free access and endless space for activities across endless rolling lawns.
How much: €1,050 per night
1. The Magical Palace – The Best of Our Mansion and Castle Airbnbs
Set in the city-side suburb of Ballsbridge lies this magical palace. Like something from an enchanted fairytale this Georgian manor lies covered in ivy on manicured lawns, only a stone's throw from the city.
With quirky Georgian revival interiors, impressive ceiling murals and splashes of pop colour, this stay will be anything but average.
How much: €770 per night
Book Here Now
Get featured on Ireland Before You Die
Do you want to get your Irish business more online exposure? Especially to those interested in travelling the best places in Ireland? Then why not get a dedicated feature on Ireland Before You Die. Find out more 
here.