Belfast is an extremely kid-friendly city with an abundance of fun-filled activities to keep the little ones entertained for hours. Here are the best things to do in Belfast with kids.
From communing with wildlife to educationally focused fun, thrilling attractions to learning new skills, here are the best things to do in Belfast with kids.
Travelling with the little ones in tow can be a daunting subject for many. If you're looking for a fun destination that offers lots of kid-friendly activities, Belfast, Northern Ireland is a safe bet.
With lots of attractions geared towards kids of all ages, you'll never be stuck for ideas to keep the kids entertained.
10. Ulster Museum – for an interactive look into the past
If you want to take a look at the city's history, then a trip to the Ulster Museum will be perfect for you.
With permanent and temporary exhibitions to explore, guests can travel through time, marvel at geological treasures, and learn about our ancestors.
Address: Botanic Gardens, Belfast BT9 5AB
9. Prison Island – perfect for kids aged nine plus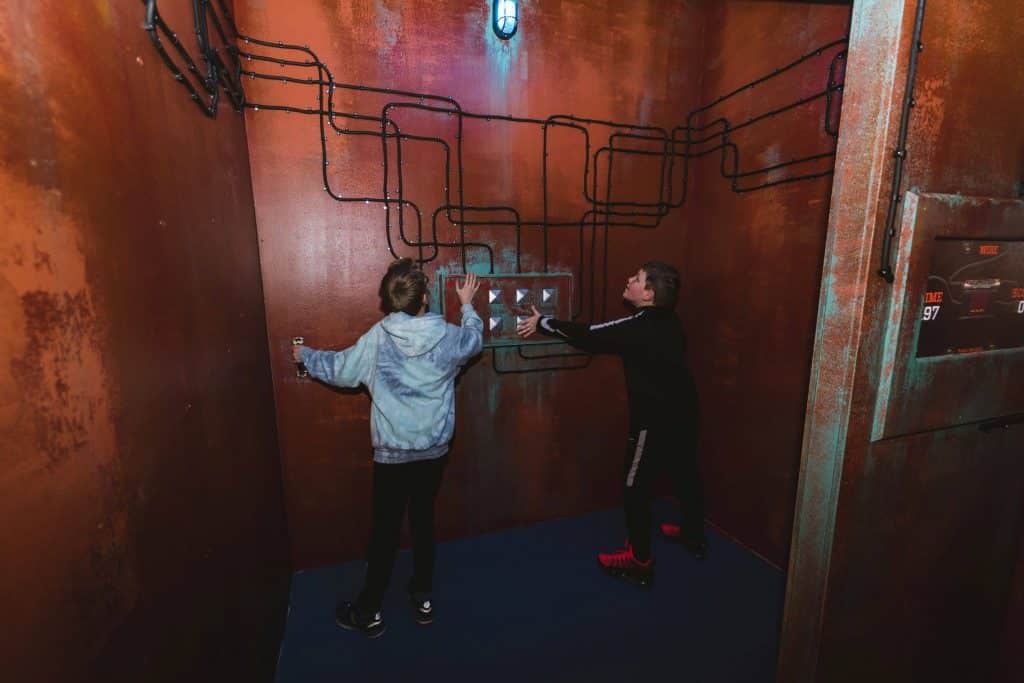 Prison Island is not only one of the best things to do in Belfast with kids, but it will also prove a fun day out for adults too.
This one-of-a-kind escape room is inspired by the 'Crystal Maze'. It features 25 specially designed Challenge Cells where guests have to crack the code to escape.
Address: Unit 3, 17 Balmoral Rd, Belfast, Northern Ireland BT12 6QA
8. Ulster Folk and Transport Museum – step into Belfast of the past
For an immersive look into the history of Belfast and Northern Ireland, a day out at the Ulster Folk and Transport Museum is sure to impress.
Just a short drive from Belfast City Centre, you can take a walk around the reconstructed streets, check out old vehicles, and even buy some treats from a 20th-century sweet shop.
Address: Holywood BT18 0ET
7. Streamvale Open Farm – for a day at the farm
If your kids are animal lovers, then they're sure to enjoy a day at Streamvale Open Farm.
Located on the outskirts of Belfast, guests will have the chance to meet the friendly farm animals, feed baby goats, and learn all about farm life.
Address: 38 Ballyhanwood Rd, Belfast BT5 7SN
6. Colin Glen Forest Park – to meet the Gruffalo and more
Colin Glen Forest Park is a true hidden gem in the heart of West Belfast. Home to various fun activities, this park is more than meets the eye. For younger kids, a walk along the Gruffalo trail will be a truly memorable experience.
For those slightly older, a ride on the Forest Flyover Zipline, SkyTrek Course, or Ireland's only Alpine Coaster is sure to be a day they'll never forget. The Alpine Coaster is a particularly exciting addition.
Address: 163 Stewartstown Rd, Dunmurry, Belfast BT17 0HW
5. We Are Vertigo – one of the best things to do in Belfast with kids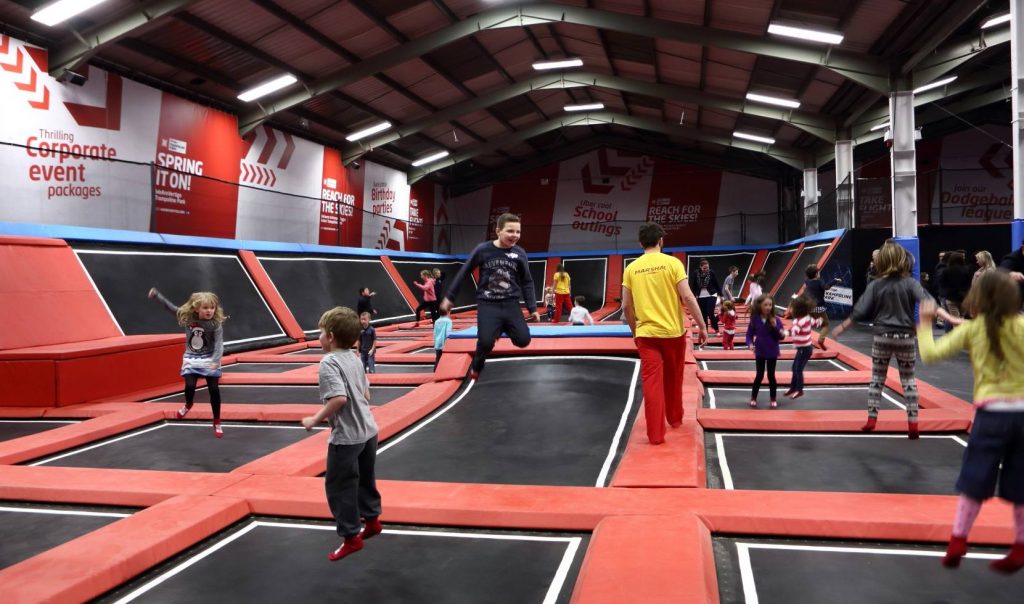 We Are Vertigo offers several thrilling activities that will provide fun for all the family.
Experience weightlessness by trying indoor skydiving or jump the day away at the Inflatapark. Alternatively, test your agility at the Ninja Master Course.
Address: Newtownbreda Industrial Estate, 1 Cedarhurst Rd, Belfast BT8 7RH
4. Dundonald International Ice Bowl – plenty of activities for the whole family to enjoy
For a full day out in one location, Dundonald International Ice Bowl outside Belfast City is a must-visit.
Choose from ice skating, bowling alley, Indiana Land indoor playpark, or crazy golf at Pirates Adventure Golf.
There are lots of restaurants across the way at the East Point Entertainment Village to fill your tummy after a long day of activities.
Address: 111 Old Dundonald Rd, Belfast, Northern Ireland BT16 1XT
3. Belfast Zoo – meet exotic animals in the heart of the Belfast Hills
Another must-visit for animal lovers in the city is the fantastic Belfast Zoo.
Set in the heart of the Belfast Zoo, kids and adults alike can get up close to exotic animals in their enclosures and learn all about the wildlife who call the zoo home.
Address: Antrim Rd, Belfast BT36 7PN
2. Aunt Sandra's Candy Factory – for the closest thing to Willy Wonka's Chocolate Factory
If you've got a sweet tooth, then you need to plan a trip to Aunt Sandra's Candy Factory east of the city.
Operating in the city since 1953, you can discover lots of traditional handmade sweets and even get a chance to make your own at this old-fashioned sweet shop.
For further sweetening your tooth, check out our list of the best bakeries in Belfast.
Address: 64-72 Castlereagh Rd, Belfast BT5 5FP
1. W5 – for education made fun
Topping our list of best things to do in Belfast with kids is the fantastic W5 Science and Discovery Centre.
Having undergone a recent revamp, W5 Belfast is the perfect place for the curious mind. With many fun and interactive science exhibitions on offer, kids can learn something new while having fun.
Address: The Odyssey, 2 Queens Quay, Belfast BT3 9QQ
Why not take a hop-on-hop-off bus tour to help you get around?
Other notable mentions
HMS Caroline: HMS Caroline is a great, educational day out with the kids. For children who like history, this is one of the great visitor attractions to discover recreations onboard. They can enjoy the playpark on the dock too!
Belfast Castle Visitors Centre: Belfast Castle's Visitor Centre may not have a castle but kids can explore the country park, adventure playground, and sandpit.
Cave Hill Country Park: For children who are a little older, discover the Cave Hill Country Park, known for its caves and beautiful backdrop of Belfast City.
Lady Dixon Park: At Lady Dixon Park, kids can enjoy the large playpark, Japanese gardens, and much more.
Andersonstown Indoor Aqua Park: A great day of family fun will be had at the pools, slides, and much more at Andersonstown Indoor Aqua Park in West Belfast.
Barnett Demesne: You and your kids can enjoy stunning walks, gardens, an arboretum and a children's playground at Barnett Demesne.
FAQs activities in Belfast with kids
Is Titanic Belfast good for kids?
At Titanic Belfast, it can involve processing and reading lots of information! We recommend the experience for older children.
What are the Ulster Museum's attractions?
The Ulster Museum is a firm family favourite with dinosaurs, an Egyptian mummy and curiosities from across the globe on show.
What is Aunt Sandra's Candy Factory?
Aunt Sandra's Candy Factory is nationally renowned as one of the finest purveyors of handmade chocolates, fudge, and boiled sweets, made from 100-year-old recipes!