Camping is an incredibly enjoyable pastime, and there are some amazing wild places to stay the night in Northern Ireland. Here are just a few of them to inspire you for your next outdoor adventure.
Many people like to go camping in Northern Ireland but may not want to check into a busy campsite. This is where the option to wild camp comes in very handy.
To legally camp wild in Northern Ireland, you must gain permission from the landowner. We are very lucky to have some incredible areas to stay in, either with a tent or a camper van, but there are a few things to ensure before setting up for the night.
One of the main things to note is that some areas may be private land or have no camping signs. So, in this case, it is always best to abide by the rules and find another spot to stay.
When you find the perfect spot, be sure to honour the wild camping code: leave nothing but footprints, take nothing but memories, and be respectful of the environment and local communities at all times.
So, let us check out the ten best spots for wild camping in Northern Ireland for an idyllic adventure.
10. Strabane area, Co. Tyrone – remote camping opportunities
In the Strabane area, there are a few beautiful and scenic forest car parks with lots of surrounding hikes, where you can feel like you are away from the world.
Strabane town is not far away, either, so you can get the best of both worlds, whether you have a camper or a tent. Try the Vinegar Hill parking spot or Moor Lough.
Address: Unnamed Road, Omagh
9. Lough Neagh, various counties – stunning views by the lake
Lough Neagh is the largest freshwater lake in Northern Ireland and is home to plenty of wild camping locations for stunning views and activities.
With plenty of spots around the lough for wild camping, as well as several campsites, wild campers will have plenty of options here.
Address: Lough Neagh,
8. Strangford Lough, Co. Down – plenty of camping choices
Inland from the Ards Peninsula, you will find Strangford Lough, home to some of the best wild camping spots in Northern Ireland.
There are plenty of scenic overnight parking spots around the lake, as well as places to pitch a tent. So, the choice is yours.
Address: Strangford Lough
7. Murlough Bay, Co. Antrim – views for days
You can enjoy a plethora of fantastic viewpoints in this region en route to Murlough Bay. Alternatively, you can stop by Torr Head and get permission from the landowner to camp there if it is possible.
This is a great region for wild campers to enjoy amazing views and beautiful walks.
Address: Murlough Rd, Torr, Ballycastle
6. Kilbroney Forest Park, Co. Down – venture into the wild
With plenty of hikes, picnic spots, and wild nature, this is an ideal spot to take the tent.
If you have a camper, you can find overnight parking spots nearby, but the best of this location is reached by foot.
Address: Newry
5. Lough Erne, Co. Fermanagh – a night by the lake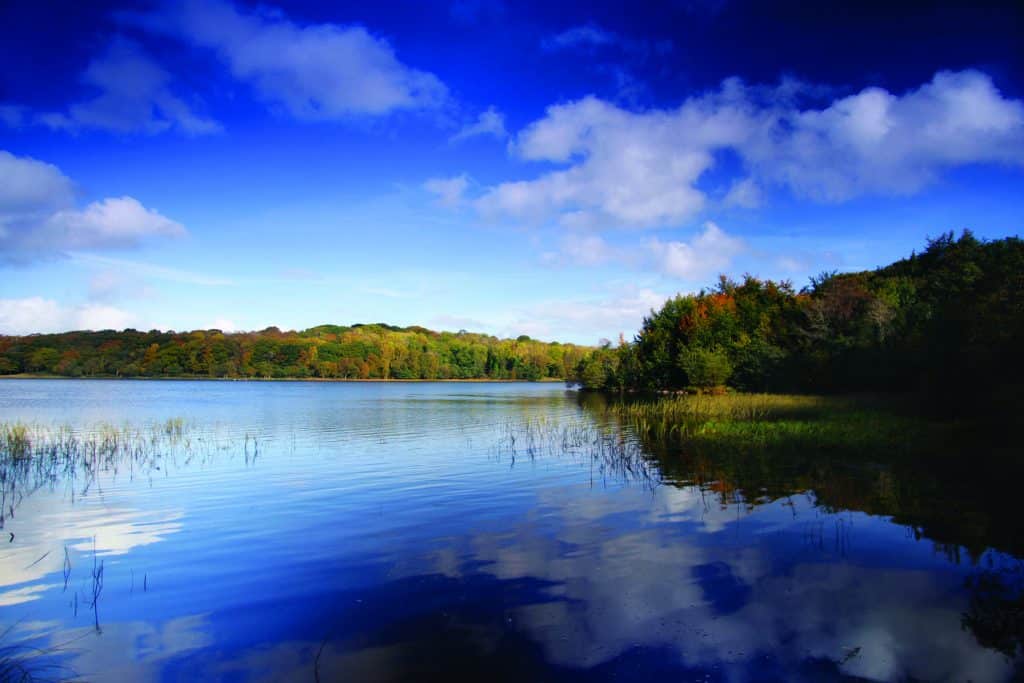 These lakelands are home to some of the best wild camping spots in Northern Ireland.
Both Lower and Upper Lough Erne have plenty of places to set up camp for the night.
Address: Enniskillen
4. Benone Beach, Co. Derry – wake up to the waves
This beautiful stretch of beach is an ideal place to spend a night, and, depending on the tide, you can drive onto the beach. So, always check this in advance.
Some areas may have no camping signs, so make sure to check this beforehand and choose your spot accordingly.
Address: Benone Ave, Limavady
3. The Ards Peninsula – an array of scenic spots
The Ards Peninsula is a stunning area that is just south of Belfast and Bangor, which is one of the best seaside towns in Ireland.
It is a great place to explore. Wild camping spots can be found in the area, even at Ireland's most easterly point, Portavogie.
Address: Newtownards
2. Mourne Mountains, Co. Down – travel up into the wilderness
Located in the southeast of Northern Ireland, the Mourne Mountains are an epic mountain range to camp in, with the departure of hikes almost everywhere and stunning views for miles.
If you are in a campervan, there are plenty of car parks and rural spots to choose from. With a tent, you can make your way further into nature and find an ideal spot for the night.
In the morning, you can trek up Northern Ireland's highest mountain Slieve Donard. Alternatively, take advantage of the numerous walking trails and lengthy hiking trails in the area,
Address: Newry
1. Causeway Coast, Co. Antrim – a world-famous region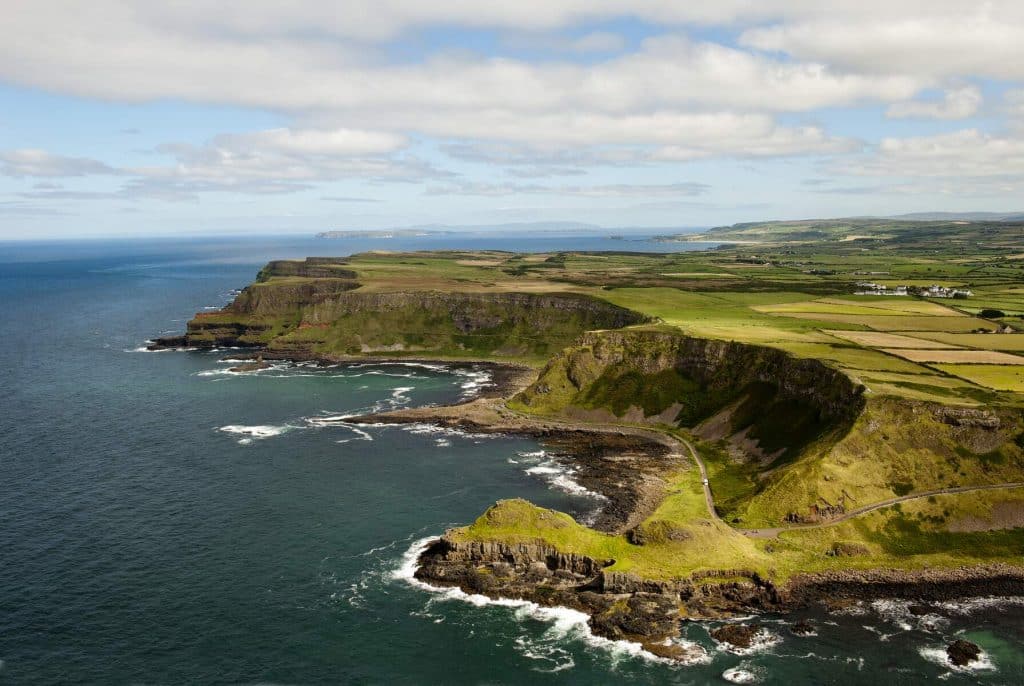 The Causeway Coast is a fantastic region that is home to some amazing tourist sites, such as the Giant's Causeway and Bushmills Distillery.
All of these nearby attractions make it one of the best wild camping spots in Northern Ireland.
There are many places to camp in this region, from car parks to off-the-beaten-path areas to pitch a tent. No matter where you choose, you will be surrounded by stunning landscapes.
Address: Bushmills
Notable mentions
Castle Ward Caravan Park, Co. Down: If wild camping isn't quite for you, you can pitch a tent or campervan at Castle Ward Caravan Park and avail of access to toilet facilities and shower facilities.
Tollymore Forest Park, Co. Down: Tollymore Forest Park is another great camping spot for those who want to enjoy some home comforts and beautiful walking trails in the shadow of Slieve Donard. Tollymore Forest Park Campsite is operated by the Northern Ireland Forestry Service.
FAQs about wild camping in Northern Ireland
Where is it legal to camp in Northern Ireland?
It is legal to camp in registered campsites or on any land where you have gained permission from the owner.
Is it legal to camp on the beach in Northern Ireland?
Camping on the beach is restricted in most areas of Northern Ireland. So, it is important to check beforehand if you plan to do so.
How do I get permission to wild camp?
You can contact the local council or landowner to find out about the local restrictions regarding wild camping.
Get featured on Ireland Before You Die
Do you want to get your Irish business more online exposure? Especially to those interested in travelling the best places in Ireland? Then why not get a dedicated feature on Ireland Before You Die. Find out more 
here.