Galway is renowned for its fresh seafood and fishing community. While here, be sure to pay a visit to the top ten best seafood restaurants in Galway.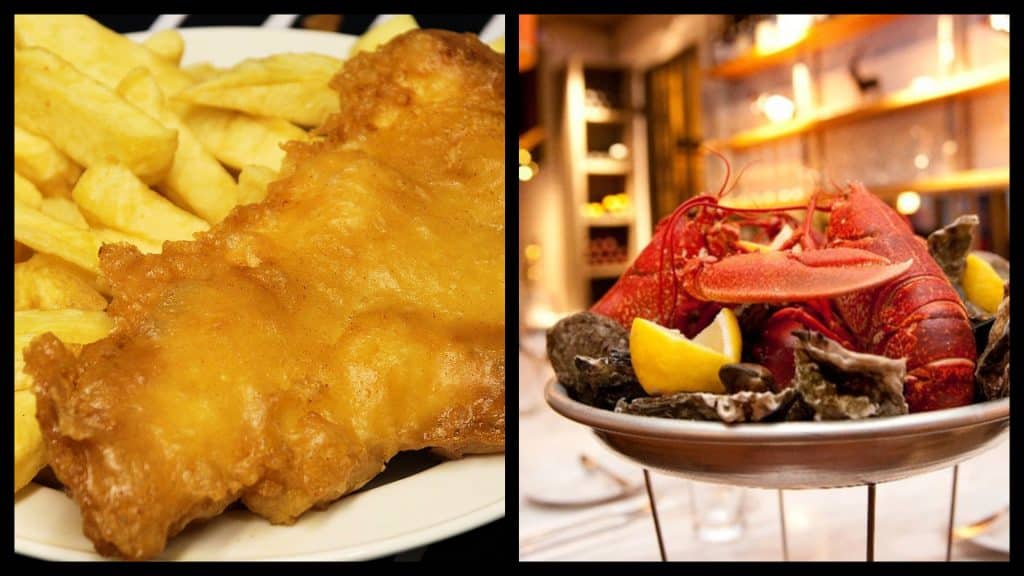 There's something fishy about going to Galway and not trying the fish. Galway city and county won't disappoint when it comes to seafood.
Whether it's the classic fish and chips or luxurious lobster you're after, Galway is sure to satisfy your seafood cravings.
Now, get that glass of white wine ready. It's time to discover the top ten best seafood restaurants in Galway.
10. White Gables Restaurant – a Galway favourite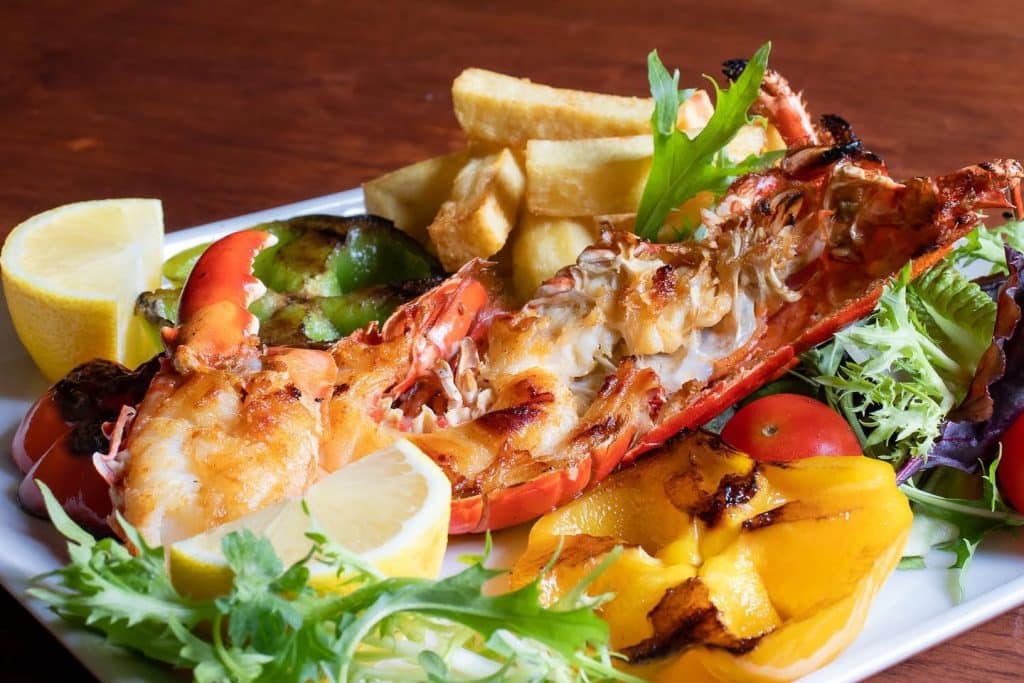 White Gables Restaurant is known as the 'Galway favourite since 1991'.
It is housed in an old stone cottage that dates back to the 1820s. We urge you to visit White Gables for seafood dishes at affordable prices. Our favourite meal has to be the dressed lobster salad.
Address: Ballyquirke West, Moycullen, Co. Galway
9. Brasserie On The Corner – for locally sources seafood
Serving locally sourced fish, alongside steaks and deli boards, Brasserie On The Corner is a must-visit while in Galway.
The chic vibe of this restaurant is clear upon entrance, as you look upon its dark wood interior, exposed brick pillars, and plush velvet seating.
Address: 25 Eglinton St, Galway, H91 CY1F, Ireland
8. O'Reilly's – one of the best seafood restaurants in Galway
O'Reilly's is a haven for seafood lovers. Flatter your tastebuds here with crab cake and steamed mussels.
This restaurant now has a rooftop bar, so if you fancy some seafood along with a gorgeous view of the Salthill Prom, O'Reilly's is worth the visit.
Address: Upper Salthill, Galway
7. Mc Donagh's – the place to go for fish and chips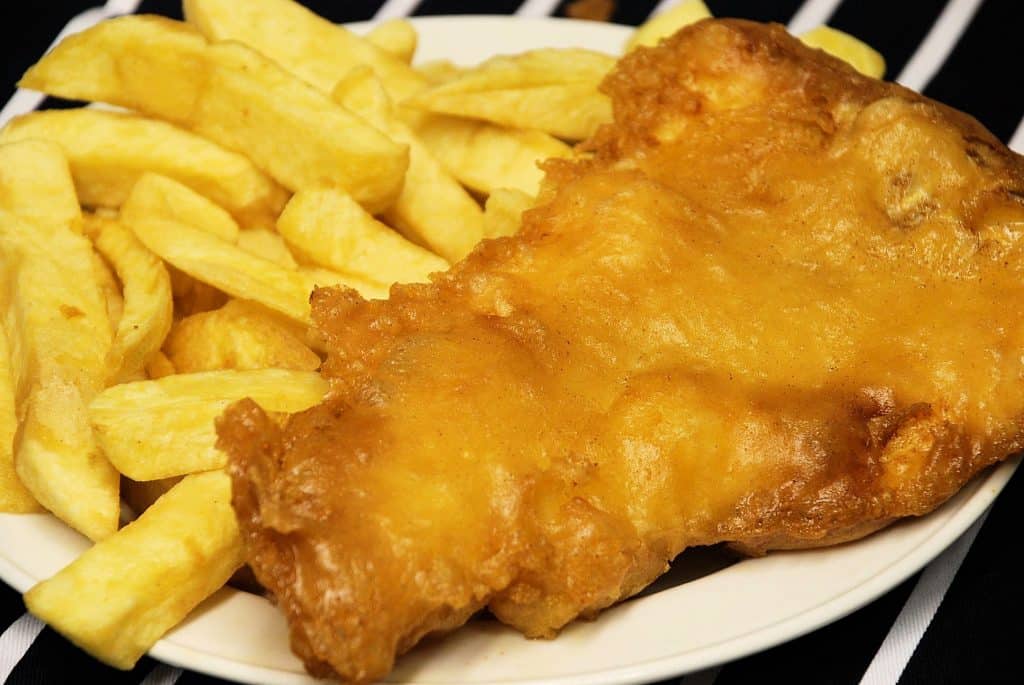 Loved by Galwegians and tourists alike, Mc Donagh's is the best place to go for fish and chips in Galway.
Mc Donagh's has been around since 1902 and has what some people consider to be the nicest chips in the city.
The fish and chip bar is suitable for a quick bite, but if you're looking for a sit-down meal, there is also a seafood restaurant here to suit your needs.
Address: 22 Quay Street, Galway City
6. Tomodachi Sushi Bar – for the best sushi in Galway
Want to try something cool, colourful, and different? Tomodachi Sushi Bar boasts some of the tastiest seafood in Galway.
This place offers a great view of the city below, friendly staff, and top-class Japanese chefs to present you with an authentic sushi experience.
In fact, the chef's sushi platter is a work of art just waiting to be added to your Instagram story!
Address: Colonial Buildings, 2 Eglinton Street, Galway City
5. Pádraicín's Seafood Bar & Restaurant – for dinner with a view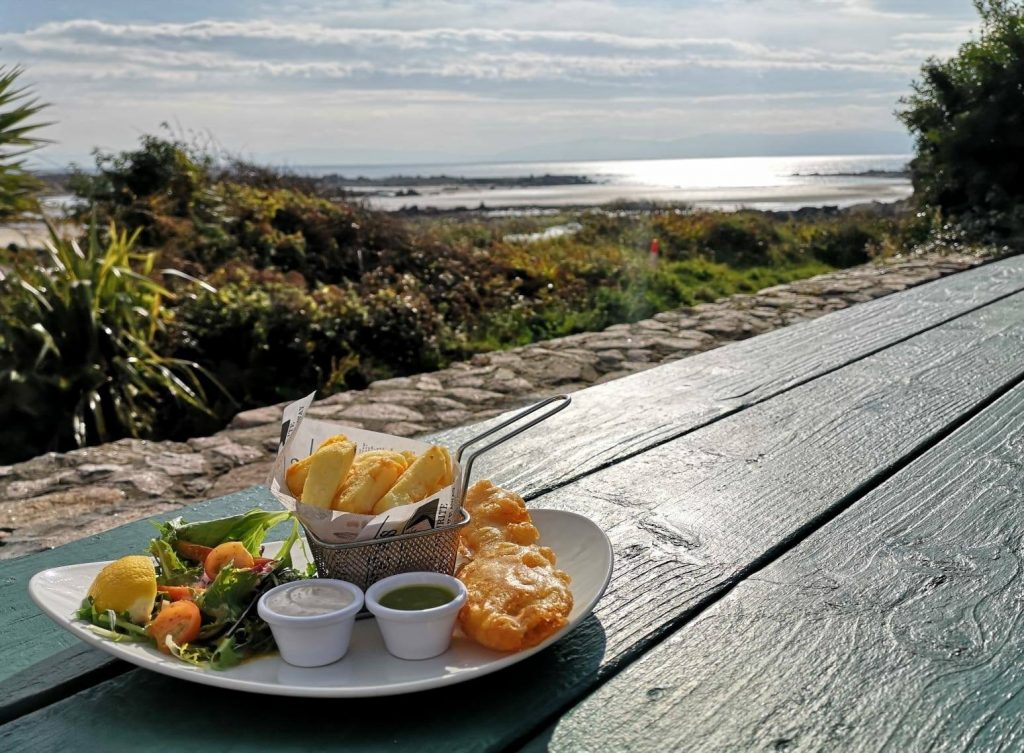 This restaurant, with its summer beer garden and winter turf fire, is a stellar choice for all seasons. What's more, the catch of the day at Pádraicín's is as fresh as it gets when it comes to fish.
While here, you can try the local seafood, admire the view of Furbo beach, and indulge in a tasty pint of Guinness. You might even catch some traditional Irish music if you're lucky.
Address: Ballynahown, Furbo, Co. Galway
4. Hooked – a favourite on our list of the top ten best seafood restaurants in Galway
Next on our list is a family run business with two locations in Galway. Hooked is a fish market/restaurant with some scrumptious dishes on its menu.
The seafood pasta and Truskey tempura prawns are to die for. Moreover, the loaded truffle, mayo, and parmesan chips will have you hooked after the first bite!
Address: Seapoint, Barna, Co. Galway & Henry Street, Galway City
3. Oscar's Seafood Bistro – for flawless presentation
Prepare to drool over fresh grilled mackerel and smoky fish cakes at Oscar's Seafood Bistro, one of the best restaurants in Galway.
The food here deserves top marks for taste and presentation. Oscar's also serves yummy desserts and cocktails, so you'd be crazy not to check it out.
Address: Clan House, 22 Dominick Street Upper, Galway City
2. The Seafood Bar at Kirwan's – frequented by Hollywood royalty
Located in the medieval centre of Galway, the kitchen at Kirwan's Lane serves fresh local produce with stylish presentation. We suggest ordering from one of the set menus, so you can try a bit of everything.
The stone walls of the restaurant's interior and exterior give the place a fairy tale feel, so it's ideal for a date night or special occasion.
Hollywood stars such as Jane Seymour, Bill Murray, and John C. McGinley have all had dinner at Kirwan's, and so should you!
Address: Kirwan's Lane, Galway City
1. O'Gradys On the Pier – for the best seafood in Galway
Enjoy the romantic lighting and stunning view of Galway Bay at O'Gradys On the Pier.
This restaurant receives five stars from us for its impeccable service, hygiene, atmosphere, and cuisine.
The perfect evening spent in Galway should include a seafood platter and glass of wine at O' Gradys – the clear winner on our list of the top ten best seafood restaurants in Galway.
Address: Seapoint, Barna, Co. Galway